Posted by Sophie Butler on Aug 1st 2022
Teaching Kids About Recycling with Author Richard O'Neill
Reduce, Reuse, Recycle. We've all heard this slogan but you may be asking why is it important to teach children about the importance of recycling?
We got a chance to read Richard O'Neill's newest release The Can Caravan. This fun and informative read follows Janie as she sets out on a mission to help her neighbor Mrs. Tolen fix up her old caravan after she's taken to the hospital with a broken hip. Janie gets inspired to help make the caravan more secure and safe with the help of the community after visiting a local recycling plant.
It is important to teach kids about the environment from a young age to not only help them learn about the world around them but also how to take care of it. This is why teaching them to engage in a meaningful activity like recycling, teaches children to take simple steps that can have a positive impact on the environment early on. This creates the mindset that pro-environmental behavior can be as easy as making sure to put your bottles in the recycling bin, and encourages them to realize the necessity to continue these actions as they grow up.
The Can Caravan is Child Play's latest release on the subject of taking care of the environment. Child's Play has a history of creating innovating, award winning books for children from 0-8 that promote learning through play.
Check out our interview with Richard O'Neill on his new release The Can Caravan below!
What was your writing process like for The Can Caravan?
My usual way of writing is to start with a small idea, jot it down and then build it like a jigsaw with words as pieces. With The Can Caravan, I created the whole story as my forbears would, with a traditional oral tale; the whole thing was fully formed, then transcribed. It was then sent to my publisher for editing. Child's Play asked Cindy Kang to illustrate the book – she's done a great job!
Do you have any inspiration from your personal life that played into your writing?
Yes, I was raised in a caravan. Many of my relatives still live in them, so caravan life is very close to my heart.

I love how the story is able to showcase the power of recycling. What made you decide to have the story revolve around fixing up the neighbors caravan specifically?
As a carpenter with a long family history of recycling, it seemed like the perfect combination of the two main ways we made our living growing up. I wanted to show readers that they could use those traditional skills to help someone, like how Janie creates a new caravan for her neighbor.

When doing research for this book did you find any fun facts that you didn't know before? What were favorite fun facts you learned/ or already knew regarding recycling?
The main fact I learned about aluminum cans was that you can recycle them indefinitely!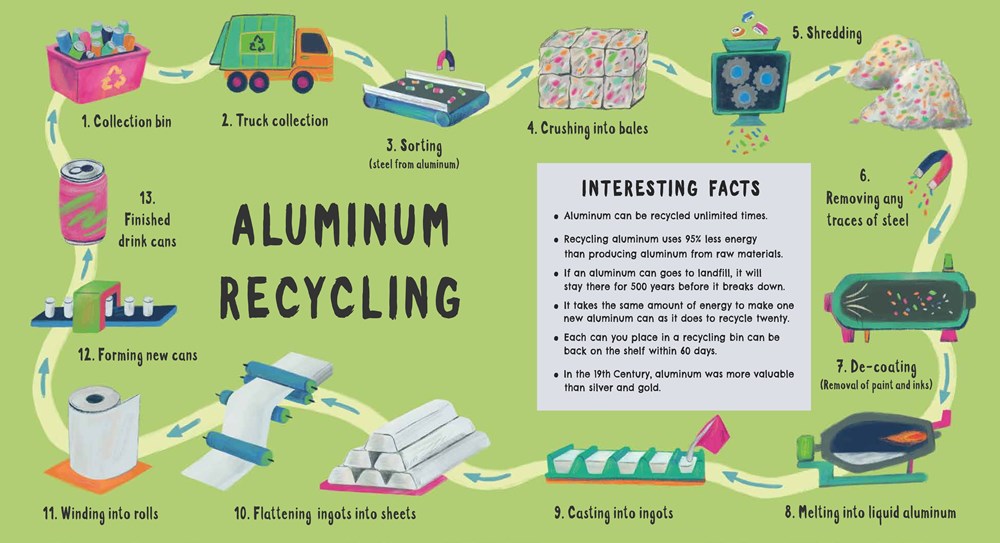 Something powerful in the story is the number of people who help fix up the caravan. What was the intentionality behind having Janie's entire class involved in helping out with this project?
I wanted to show how people come together to help others. It's something that happens every day in communities around the world. Sometimes it's small and sometimes it's a larger project, like the caravan. Children are particularly great at helping others.

Is taking care of the environment important in your personal life? And if so why and how does that reflect in this story?
Absolutely! I grew up in both urban and countryside environments and we were taught very quickly about the importance of looking after the environment and taking only what you need. The caravan in the story reflects this, as many people with tiny homes are finding that's everything you need to live a more sustainable life.

What are some things you hope your readers will take away from your book?
I'd like them to get excited about recycling and design and maybe do more of both!
Do you think that the next generation has the ability to make real changes to how we take care of the environment?And if so how?
Yes. I'm very optimistic about this, we have already seen young people taking the lead on this in many parts of the world. I believe they will do even more when they are in positions to do so--mainly in terms of education, but also practically, by reducing waste.

About the Author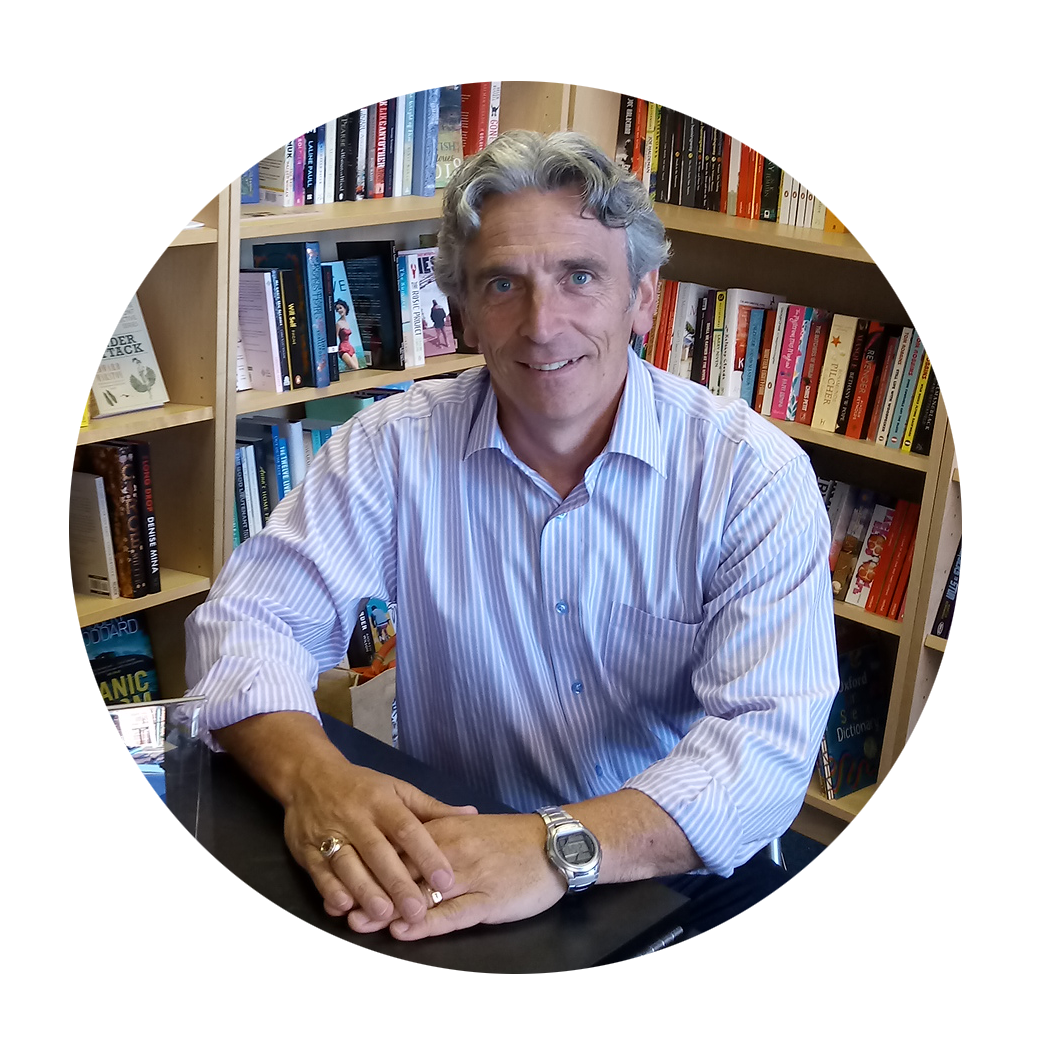 Richard O'Neill was born and brought up in a large traditional Romani family in the North of England. (The Romanis are a nomadic community and are a recognized ethnic group in Europe, as well as here in the US.) He is an award-winning storyteller and writer who tells his original stories in schools, museums, libraries and theaters throughout Europe. A sixth generation storyteller, he grew up with a vigorous oral storytelling tradition, learning his skills from some of the best traveling storytellers in England, Scotland, Ireland and Wales. He is the author of fifteen children's books, many of which have been broadcast on BBC Radio. Digital versions of these stories continue to be enjoyed around the world.
Can Caravan is part of a larger series of work, published by Child's Play. Other titles, all written by Richard, include:
Yokki and the Parno Gry

Ossiri and the Bala Mengro

Polonius the Pit Pony

The Lost Homework
Check out these other titles by Richard O'Neill!

---
This post was written by Sophie Butler, the Marketing Associate at Bookpal. She is currently reading Crying in the Bathroom: A Memoir by Erika L. Sánchez.