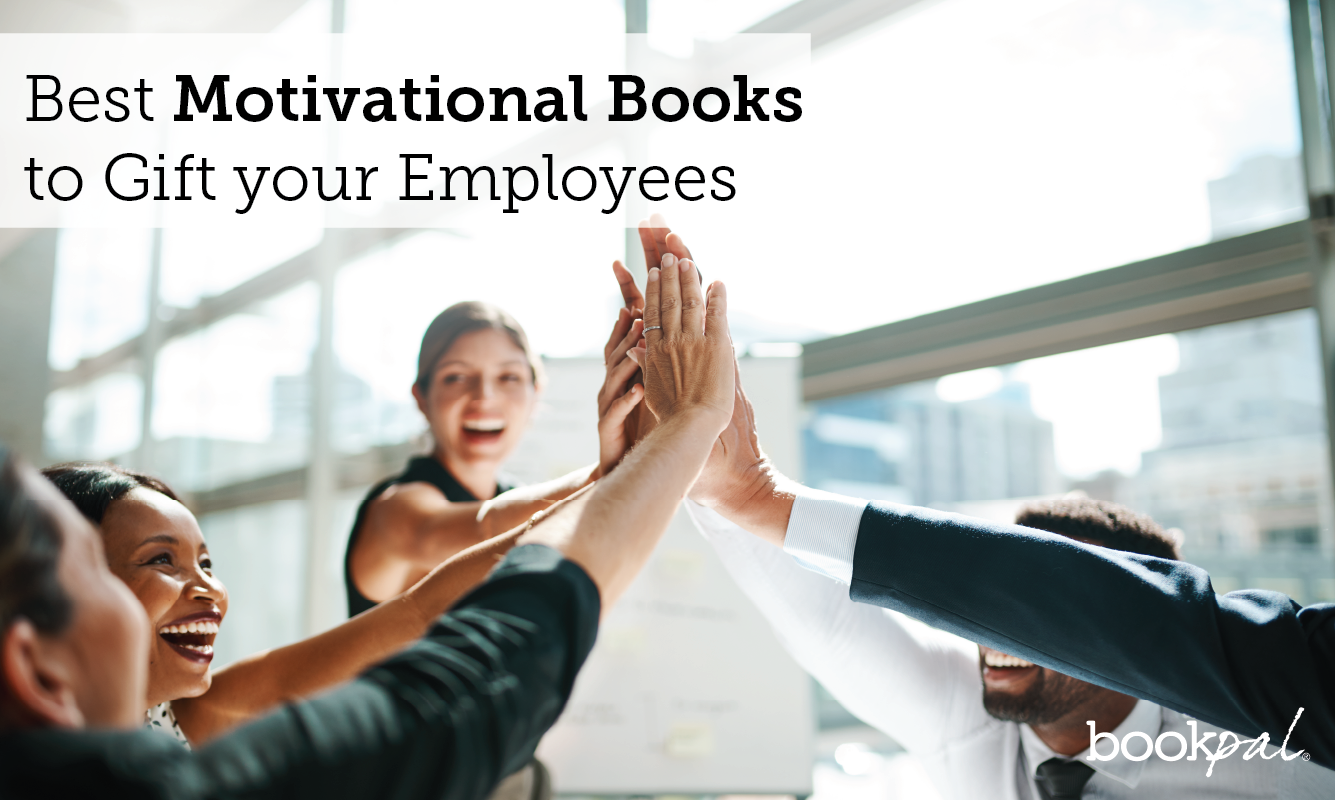 Gift your employees these 7 motivational books.
One of the largest concerns for any business is how to keep employees motivated so that they can perform at their best and be driven toward success. But how can that be accomplished when so many employees are unmotivated or distracted? From these seven motivational books in our business category, you will find that motivation is not a natural gift, it is a choice. However, motivation goes beyond a person's willingness to have an increased salary.
Motivation not only comes from a person's drive but also comes from fulfilling basic needs. According to the KeyBank 2022 survey, studies have shown that two-thirds (62 percent) of respondents indicated that work-life balance is more important than a high-paying salary. With the pandemic, people have placed more emphasis on financial stability and increased overall health and well-being. This means that employees feel more secure within their job and will be motivated by forging relationships and creating value in their own lives.
These seven motivational books will inspire your employees and instill in them the desire to want to achieve something greater than themselves. They will be taught how to approach situations differently and tackle issues with a positive mindset. Not only that, but these books are the perfect gift for your employees and will bring about a deeper discussion as to how they can gain motivation in the workplace.
1. The Motivation Myth by Jeff Haden
The Motivation Myth is Jeff Haden's foundation for lying down the misconceptions surrounding motivation. He explains that motivation is a result of a process and that smaller goals matter to achieve a much larger one. From losing ten pounds in a month to creating a schedule for yourself to succeed, Jeff Haden provides the groundwork.
Haden teaches that each individual has the potential to be motivated no matter what stage, or place they are at in their lives, what background, or how financially grounded they currently are. Success isn't a lightning bolt of inspiration that comes and goes, instead, success is built upon inspiration, which is a choice. The Motivation Myth is perfect for those who are burnt out from other self-help books that proclaim that success is an awakening. Haden takes the mystery out of accomplishment and by doing this allows his readers to make a positive change in their lives.
This motivational book is perfect for group discussions and will have a strong impact on those that want to incorporate motivation in both their work and personal lives.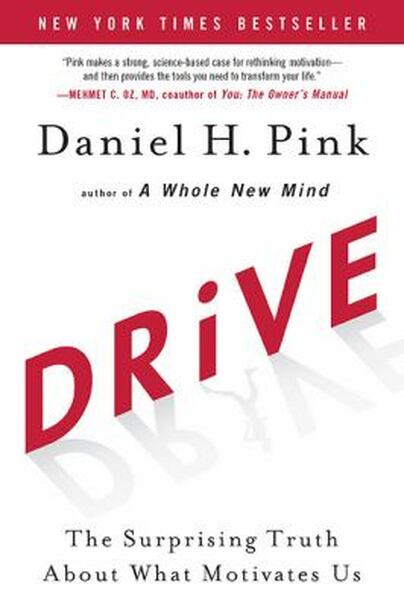 2. Drive by Daniel Pink
Daniel H Pink's book, Drive, demonstrates a new approach to motivation. He does this by focusing intrinsically on motivation rather than extrinsically. Motivation is not about receiving rewards or about being punished for not completing tasks, but about completing a task because it's personally rewarding.
Motivation is mainly a deeply connected human need to direct our own lives, learn and create new things and do better by ourselves and our world. Life can be guided by motivating factors that are valued deep within yourself. In this book, Pink draws on scientific evidence as to how people are motivated and is very persuasive with his approach. He describes the three elements that form motivation - autonomy, mastery, and purpose. His guiding principles will transform the way you live whether it be at work, at school, or home.
Ultimately Pink exposes what science knows and what business's do and their mismatch. Drive can be a great addition to not only your life but your employees as well.
3. The 5 Am Club by Robin Sharma
What better way to show that you are motivated than by waking up as early as 5 Am each day? In Robin Sharma's legendary book he teaches you how to wake up early and preserve those valuable hours of daybreak that are so essential for creativity, self-renewal, and personal growth.
This book was handcrafted by the author over a rigorous four-year period of setting the early-rising habit and accomplishing epic results. Sharma, an elite performance expert, will be your teacher and guide you through the steps that you need to have to be mentally driven toward success.
The 5 Am club is as enchanting as it is amusing. Not only will you learn from great geniuses and how business giants start their day off to a great start, but you will also learn how to harness your internal powers. With a little-known formula, you can instantly wake up feeling inspired, focused, and ready to tackle the day head-on.
This neuroscience-based practice that Sharma coaches you on will give you back the time you need in your day, precious time that is easily not taken advantage of and lost. Enjoy your morning routine and learn how to live life beautifully with this transforming read.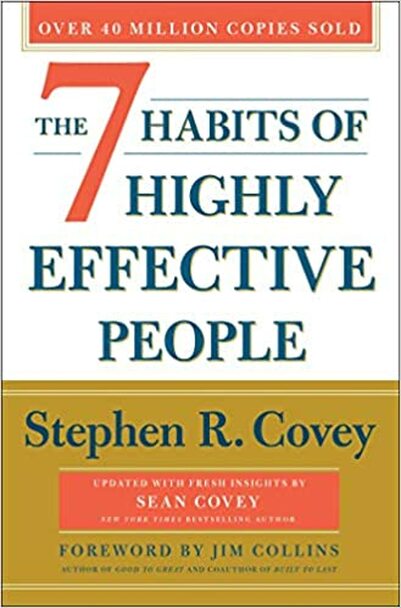 4. The 7 Habits of Highly Effective People by Stephen Covey
Inspiring millions of people, 7 Habits of Highly Effective People is a timeless classic. Captivating readers for nearly three decades, this impressive book introduces seven habits that will change your life forever. Stephen Covey gives clear takeaways of how his seven habits can be used in the modern age. His habits include: being proactive, beginning with the end in mind first, putting first things first, thinking win/win, seeking first to understand, then to be understood, synergizing, and sharpening the saw. Each habit comes with a life lesson and through these lessons, you will gain valuable insight into your own life and the lives of others.
The 7 Habits of Highly Effective People teaches individual effectiveness as well as team effectiveness and how to strategize new ways of thinking and improve your skills in communication and relationship building. This book has positively impacted many lives and organizations across all age groups and professions.
Covey's book ignores trends and instead focuses on core values of fairness, honesty, integrity, and human dignity, which is what will always make this book a timeless classic. Be prepared to be motivated and learn the habits you need to thrive with this compelling read.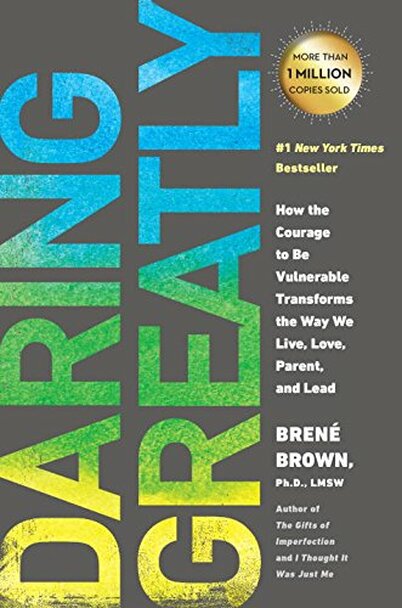 5. Daring Greatly by Brené Brown
A book focused on the power of vulnerability, Daring Greatly is about stepping out of your comfort zone and embracing both the positive and negative emotions associated with being vulnerable. While there is fear, grief, and disappointment for putting ourselves out there, there is also love, joy, and belonging. Brené Brown asks us to step into the arena and not be afraid of being criticized. Her book is both motivating and inspiring and will teach you how to be courageous in a world that is intimidating and full of risks.
Brené Brown's TEDx talk, "The Power of Vulnerability", is one of the top five TEDx talk's in the world and Daring Greatly encompasses many of its principles. Brown teaches us the most motivating factor, and that is recognizing that we must be larger than our anxieties and fears.
Pick up this read if you dare, and be opened up to being who you are.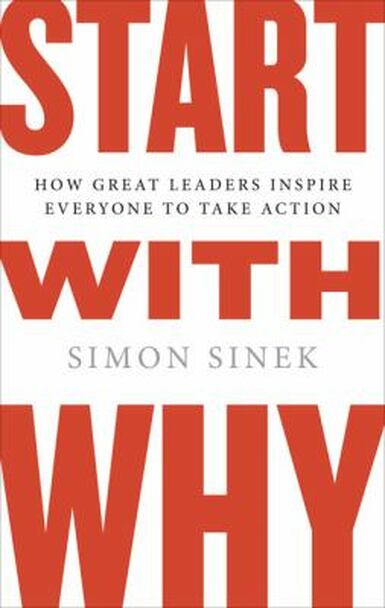 6. Start with Why by Simon Sinek
Drawing upon world leaders that have served as some of the most influential, Sinek brings forward what they are doing differently and that one of the main motivating factors to their success is by posing the question of why. He demonstrates with real-life examples how important it is to understand why people would be interested in your product, company, or leadership.
Sinek reflects upon Steve Jobs and Apple's rise to power, as well as other great leaders throughout history like the Wright Brothers to Martin Luther King, explaining how thinking differently, and understanding why, led to their success. He explains how one phrase or symbol can embody an entire value set, which makes it more tangible in people's minds.
Start with Why is a leading example for your business's employees. The book will not only motivate them to think like a great leader but it will motivate them to inspire others, which will drive your business toward success.
7. You are a Badass by Jen Sincero
This how-to-guide is entertaining and fun! Open up with your employees to this book by experiencing its encouraging statements with the occasional swear word that adds emphasis that you can surely relate to. You are a Badass provides easy exercises to follow, along with hilarious stories from the author's life and experiences.
Sincero's blunt humor and in-your-face attitude will wake anyone up to the reality of their lives and give them the tools necessary to succeed. Her advice will cause you to stop looking inside and instead focus on cultivating your outer badass. You will create a life you love, by silencing the inner critic that brings you down. This book is a great gift for your employees because it will teach them how to make some damn money already and kick some serious ass.

References:
Schmidt Market Research, "The Fundamentals of Financial mobility," Key, [Accessed May 4, 2022,] Available from: https://www.key.com/kco/images/2022_financial_mobility_survey.pd
---
This post was written by Joelle Shusterman, the Marketing Intern at BookPal. She is currently reading What I Wish I Knew When I Was 20 by Tina Seelig.
Recent Posts
Reduce, Reuse, Recycle. We've all heard this slogan but you may be asking why is it important to tea …

How to Lead Your Team with Empathy Although empathy has been classified as a soft skill for b …

Explore these ten fantasy books for fifth graders Magic and fantasy books are a perfect way for …