Shipping & Logistics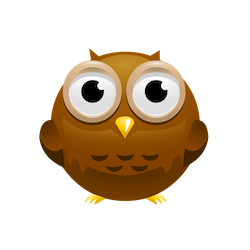 Enjoy free ground shipping on us!

Most orders over $100 qualify for free standard ground shipping.
Please note that non-rush bulk book shipping takes an estimated 7-10 business days to deliver and may require additional processing time. See Shipping Options below for more detailed information.

If you have a specific need-by-date, please call us at 866-522-6657 to coordinate the best shipping method for your order.
---
(on most orders over $100)
Estimated delivery in 7-10 business days
Some exceptions may apply.*
Estimated delivery in 4-5 business days
Not available for all products. AM delivery is not guaranteed.
Estimated delivery in 3-4 business days
Not available for all products. AM delivery is not guaranteed.
International shipments are subject to worldwide rights and the publishers' approvals. BookPal will provide freight quotes on appropriate shipping options to the end destination country upon request. Insurance will be an additional fee and BookPal is not responsible for any additional duties, tariffs or taxes. Payment is required up front via ACH or wire transfer. For payments made via PayPal, an additional 4.5% fee will be applied.
The following countries qualify for DDP–Delivery Duty Paid (please note, all other countries not listed below may be subject to additional taxes and import fees at the time of delivery based on the destination country's requirements):
AUSTRALIA, AUSTRIA, BELGIUM, BULGARIA, CANADA, CZECH REPUBLIC, DENMARK, ESTONIA, FINLAND, FRANCE, GERMANY, HONG KONG, HUNGARY, INDIA, IRELAND, ISRAEL, ITALY, JAPAN, LATVIA, LITHUANIA, LUXEMBOURG, MALAYSIA, MEXICO, MONACO, NETHERLANDS, NEW ZEALAND, POLAND, PORTUGAL, ROMANIA, SAUDI ARABIA, SINGAPORE, SLOVAKIA, SLOVENIA, SOUTH KOREA, SPAIN*, SWEDEN, SWITZERLAND, TAIWAN, THAILAND, TURKEY, UNITED ARAB EMIRATES, UNITED KINGDOM
*Excluding the following postcodes: 07XX Balearic Islands, 35XX Las Palmas, 38XX Santa Cruz de Tenerife, 51XX Ceuta, 52XX Melilla
---
- If your desired shipping method is not available during checkout, please contact us and we will provide you with all available shipping options.

- Orders received after 12 p.m. PST may not be processed until the following business day.
A PO Box cannot be used as a shipping address because our carriers (UPS and FedEx) will not ship to a PO Box.

- Tracking information will be available once your order has shipped. You can view the status of your order in your account.

- The following reasons may cause shipment delays: severe weather conditions, print-on-demand titles, back order titles, pre-orders, holidays, etc. We will notify you if a delay is expected for your order.

- Orders for Dr. Seuss titles require additional processing time pending approval from the Dr. Seuss Estate.

- For orders shipping to the EU, the goods will be imported on behalf of the consignee/buyer. The consignee authorizes BookPal to import the goods on his/her behalf. Further, the consignee/buyer agrees BookPal may delegate the obligation to import the goods on his/her behalf to a subcontractor (e.g. customs broker). The consignee will pay the taxes & duties in addition with the purchase price of the goods.

- Free Shipping Exceptions: A majority of our products qualify for free ground shipping and will be labeled accordingly on their respective product pages. However, due to some supplier limitations, a select number of titles do not qualify and shipping will be charged accordingly. This free ground shipping offer only applies to orders shipped to addresses within the contiguous U.S.