Posted by Megan Habel on May 4th 2021
10 Business Books by Star Wars Personas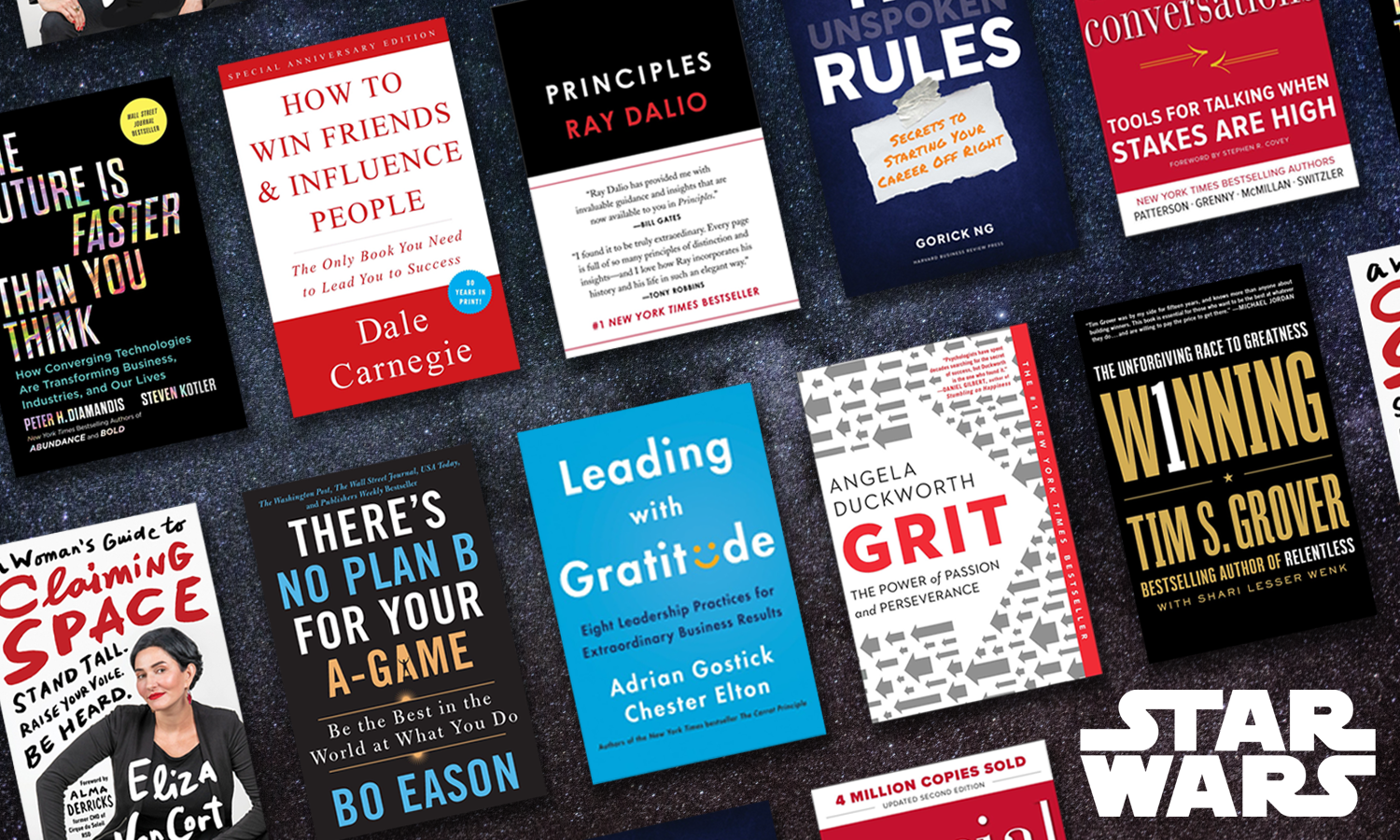 Playing matchmaker to Star Wars characters and business books.
The staff at BookPal are no strangers to the multiple literary and cinematic fandoms. Last year, we separated business books into Hogwarts Houses—it's only fair that we do the same to an equally important series. To celebrate Star Wars Day (May 4th), we've highlighted ten top characters from the original trilogy and the business books best suited for them.
The New Employee: Luke Skywalker
The Unspoken Rules: Secrets to Starting Your Career Off Right by Gorick Ng
Luke is a new jedi with little experience in his field, just like those entering the workforce. In The Unspoken Rules, Harvard career adviser Gorick Ng distills the wisdom he's gathered from hundreds of interviews about the biggest mistakes people make at work—and how to avoid them.
The Woman in Business: Leia Organa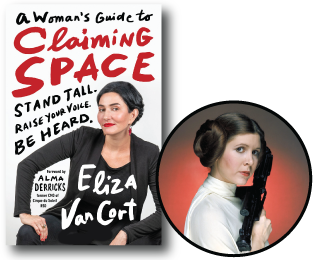 A Woman's Guide to Claiming Space: Stand Tall. Raise Your Voice. Be Heard. by Eliza VanCort
Leia is a woman in a man's world, but she is confident in her place and commands attention, much like Eliza VanCort teaches in A Woman's Guide to Claiming Space. In the book, VanCort gives advice for asking for what you're worth and owning your space without apology.
The Salesperson: Han Solo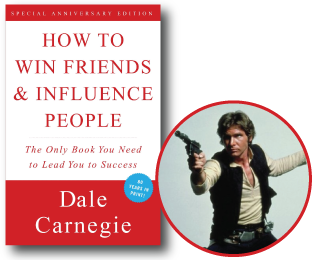 How to Win Friends and Influence People by Dale Carnegie
Han goes for what he wants. He's a smooth talker and knows how to get out of messy situations. He's got exactly what it takes to be a good salesperson, and the business classic How to Win Friends and Influence People is the resource needed by any person looking to excel in sales.
The Reliable Employee: Chewbacca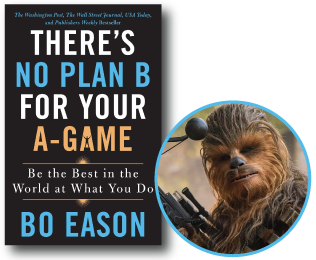 There's No Plan B for Your A-Game: Be the Best in the World at What You Do by Bo Eason
Chewbacca is a steadfast and reliable companion. He's happy to be supportive to those around him and is good at what he does. In There's No Plan B for Your A-Game, Bo Eason shows readers how to become the best at what you do, no matter who you are.
The Tech Guru: R2-D2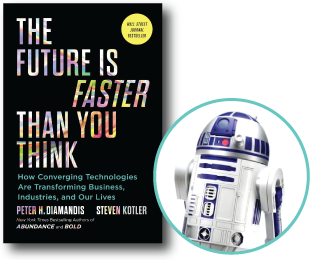 The Future is Faster Than You Think: How Converging Technologies Are Transforming Business, Industries, and Our Lives by Peter H. Diamandis & Steven Kotler
R2-D2 is your go-to when it comes to tech (he's the best astromech droid around!). For those curious about the future of technology, The Future is Faster Than You Think will open your eyes to the endless possibilities the next decade of technological advancement will hold.
The HR Leader: C-3PO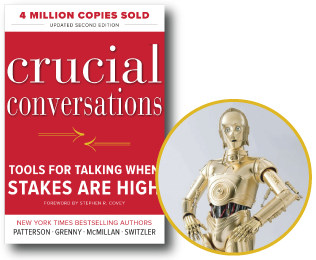 Crucial Conversations: Tools for Talking When Stakes Are High, Second Edition by Kerry Patterson, Al Switzler, Joseph Grenny, & Ron McMillan
C-3PO is human-cyborg relations. He's all about manners and communicating between one species to the next. We may not have to deal with different species, but the bestselling Crucial Conversations can help when communicating with even the toughest humans.
The Seasoned Leader: Yoda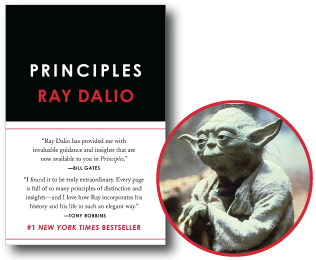 Principles: Life and Work by Ray Dalio
Yoda has roughly 900 years of wisdom and is an expert in his field. By comparison, Ray Dalio may be a rookie, but his 40+ years as one of the world's most successful investors and entrepreneurs has led to Principles—the #1 New York Times bestseller in which he shares wisdom and advice he's learned over the course of his remarkable career.
The Mentor: Obi-Wan Kenobi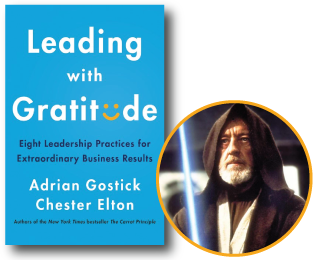 Leading with Gratitude: Eight Leadership Practices for Extraordinary Business Results by Adrian Gostick & Chester Elton
Obi-Wan is known for teaching Luke to be the best he can be. He is a talented mentor who is kind and beloved by all. As a leader, channel your inner Obi-Wan and help bolster morale, efficiency, and profitability with Leading with Gratitude.
The Supervisor: Darth Vader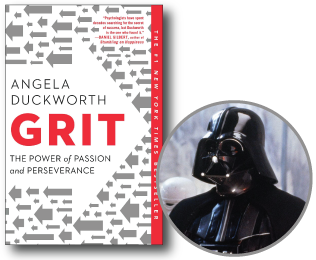 Grit: The Power of Passion and Perseverance by Angela Duckworth
Underneath it all, Darth Vader is a leader who is ambitious, but follows orders. He's got what Angela Duckworth calls Grit - a special blend of passion and persistence that, instead of talent, is the key to success.
The Ambitious Entrepreneur: Emperor Palpatine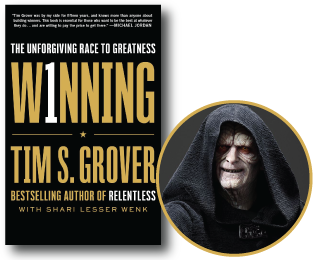 Winning: The Unforgiving Race to Greatness by Tim S. Grover
Despite his evil tendencies, Palpatine has an admirable no holds-barred ambition and drive to succeed. Like entrepreneurs, he is focused on growing his empire quickly and with massive success. If you're addicted to the taste of success and want more, look no further than Winning by Tim Grover.

---
This post was written by Megan Habel, the Brand Strategist at BookPal. She is currently reading The Invisilble Life of Addie LaRue by V.E. Schwab.