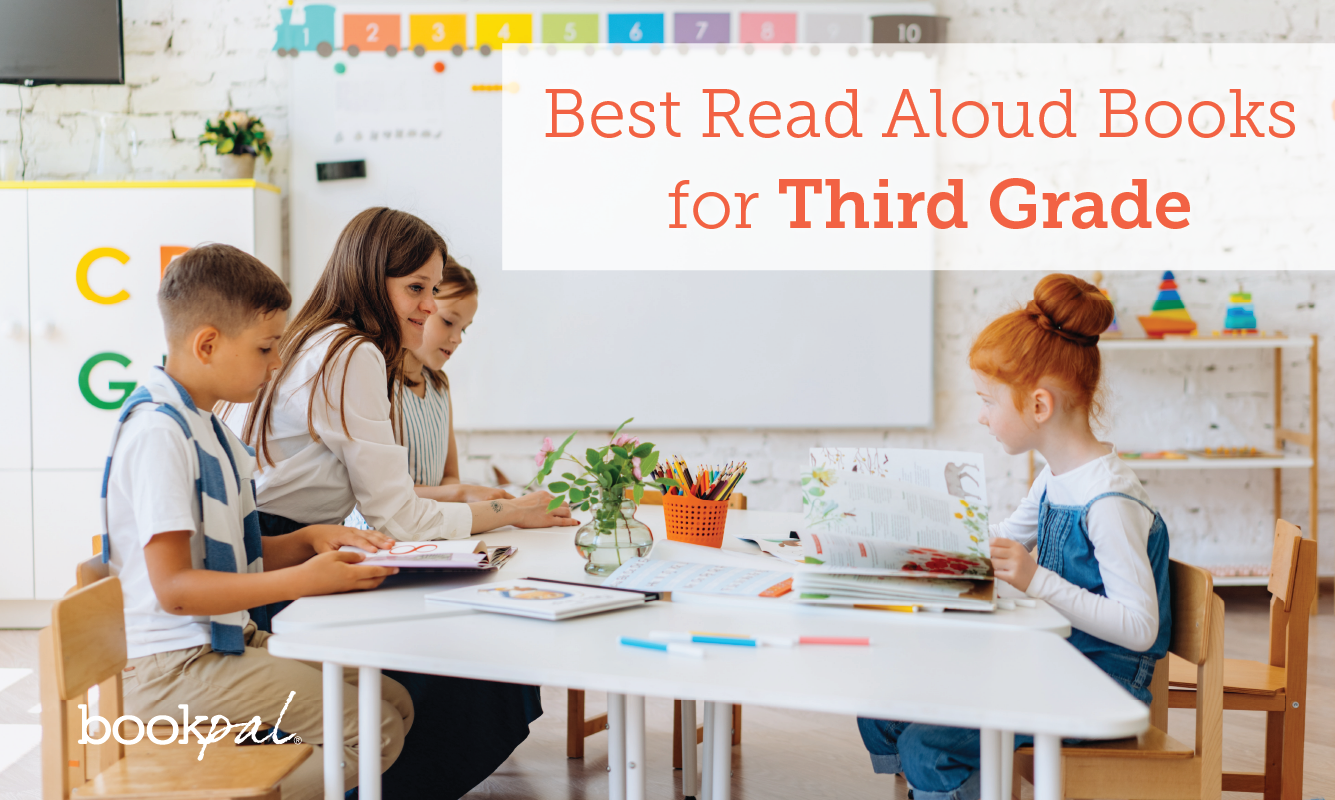 Inspire your third-grade students with these read aloud books.
The third-grade year can be a hard time in a child's development. Children gain confidence and autonomy, but they can also be painfully shy. While developing their reading skills and capacity for abstract thought, it's easy for third-graders to get stuck on just one or two authors. That's why we think that the best read-aloud books for kids in the third grade should be ones that don't feel too grown-up or too childish — those middle-grade titles from authors like Roald Dahl or Judy Blume are perfect! And as kids mature socially, they need to be exposed to books with more complex messages about social responsibility and human relationships.
By the time they outgrow picture books, third-graders should be ready for books about growing up, getting strong friendships, and making choices.
The best read-aloud books for third grade are the ones that aren't too childish or too dramatic for this age.
The following list of read-aloud books contains humor, drama, human relationships, and moral lessons that are appropriate for elementary school students. Plus, many of these titles are written by influential authors who have reputations for being great storytellers.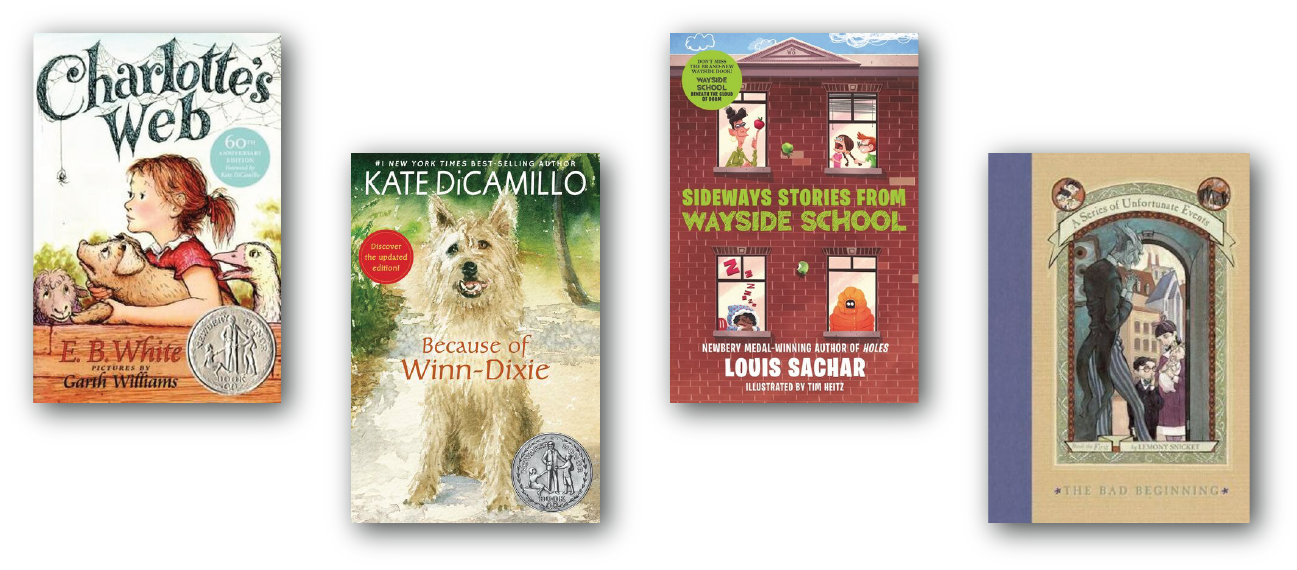 1. Charlotte's Web by E.B. White
You can't go wrong with E. B. White, who has written some of the most enduring books for kids in American literature. This is one of them, and it's a great choice for third graders because it's centered around friendship and loyalty.
The story is based on the friendship between a livestock pig called Wilbur and a spider named Charlotte. A beautiful story about how a spider saves Wilbur from the usual fate of fat pigs, Charlotte's Web, will part a few key lessons on relationships and also win the hearts of many of its readers.
2. Because of Winn Dixie by Kate DiCamillo
A book authored by an award-winning woman, Because of Winn Dixie by Kate DiCamillo has managed to garner attention from around the globe for its beautifully penned down story. The plot is centered on a young girl, Opal, who learns that friendship does not come so easily.
Opal moves to Florida with her father and finds a dog in the Winn Dixie supermarket. The dog itself is huge and ugly but has a great sense of humor and a knack for making friends - and Opal names it Winn Dixie. Through Winn Dixie's charming nature, Opal meets interesting characters each of which brings a new lesson to her life.
3. Sideways Stories From Wayside School by Louis Sachar
The wayside school series is a set of three books, each with a unique story. The wayside school was accidentally built sideways but that's not what is most unusual. The building was supposed to be built horizontally, with thirty classrooms. However, it was accidentally built sideways with all thirty classrooms stacked on top of each other making it thirty stories tall.
Readers all over the globe have thoroughly enjoyed these humorous stories and learned from the wayside school's fun and wacky characters.
4. The Bad Beginning (A Series of Unfortunate Events #1) by Lemony Snicket
This tale is not like other fun-filled and humorous stories. The Bad Beginning is the first book of the hit series, ''A Series of Unfortunate Events''. The plot is centered around unfortunate events that happen to three very unlucky children. Even though the children themselves are charming and filled with life, they have to experience life events which alter them forever.
The three children are like magnets that attract misfortune. They encounter all kinds of problems including a villain, conspiracies, and cold porridge. Disaster lurks around every turn in this dark comedy.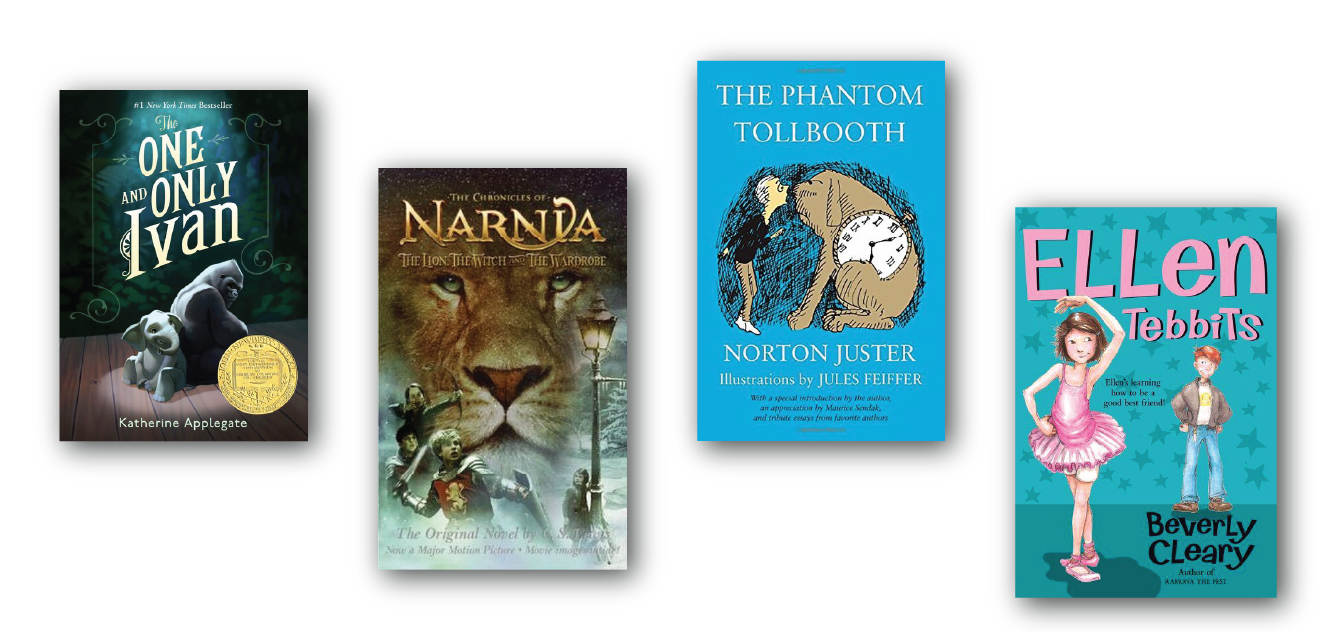 5. The One and Only Ivan by Katherine Applegate
The one and only Ivan is infused with rich text and expressive illustrations which makes this book perfect for third-grade students. Ivan is an easygoing and friendly gorilla. He lives in a video arcade and has grown quite accustomed to his life around humans. In fact, he rarely ever misses the jungle.
Ivan bides his time thinking about his friends, pondering over art and how to capture the taste of a mango or the sound of leaves with color and lines. Ivan makes a friend, Ruby who allows him to see his art through a new lens. It is now up to Ivan to make this change for the better.
This story blends themes of light humor and poignancy beautifully and will win the hearts of its readers with the transformative power of unexpected friendship.
6. The Lion, the Witch, and the Wardrobe by C.S. Lewis
The Chronicles of Narnia is one of the most famous fantasy series ever, and rightly so. The plot of the series revolves around a secret, fantasy world that exists beyond the door of a wardrobe. Frozen in eternal winter, this magical country is waiting to be set free.
Lucy is the first one to discover the magical land in the professor's mysterious house - soon her brother and sister discover that her claims are true and set on a journey to free the magical country from the White Witch. A classic tale about the eternal war between good and evil, The Lion, the Witch, and the Wardrobe inspires bravery and resilience in third-grade readers.
7. The Phantom Tollbooth by Norton Juster
Published over fifty years ago, The Phantom Tollbooth introduces the readers to the adventures of Milo in the Land Beyond.
Milo is easily bored until a mysterious tollbooth appears in his room and he sets out on a wild journey filled with key lessons and ideas. He happens to visit the Island of Conclusions, learns a few lessons on time from the watchdog, and embarks on a journey to rescue Rhyme and Reason. To wrap your head around these offbeat ideas, you will have to join Milo in this wild yet endearing adventure.
8. Ellen Tebbits by Beverly Cleary
The main character of this story is Ellen Tebbits, who has an embarrassing secret, one that she will never share with anyone. However, this changes when Ellen meets Austine and discovers that she has the same secret. Soon enough, Ellen and Austine become best friends and start doing everything together. All is fun and games till Ellen does something that upsets her friend. Now Ellen has to win Austine back. Will their friendship stand the test of time?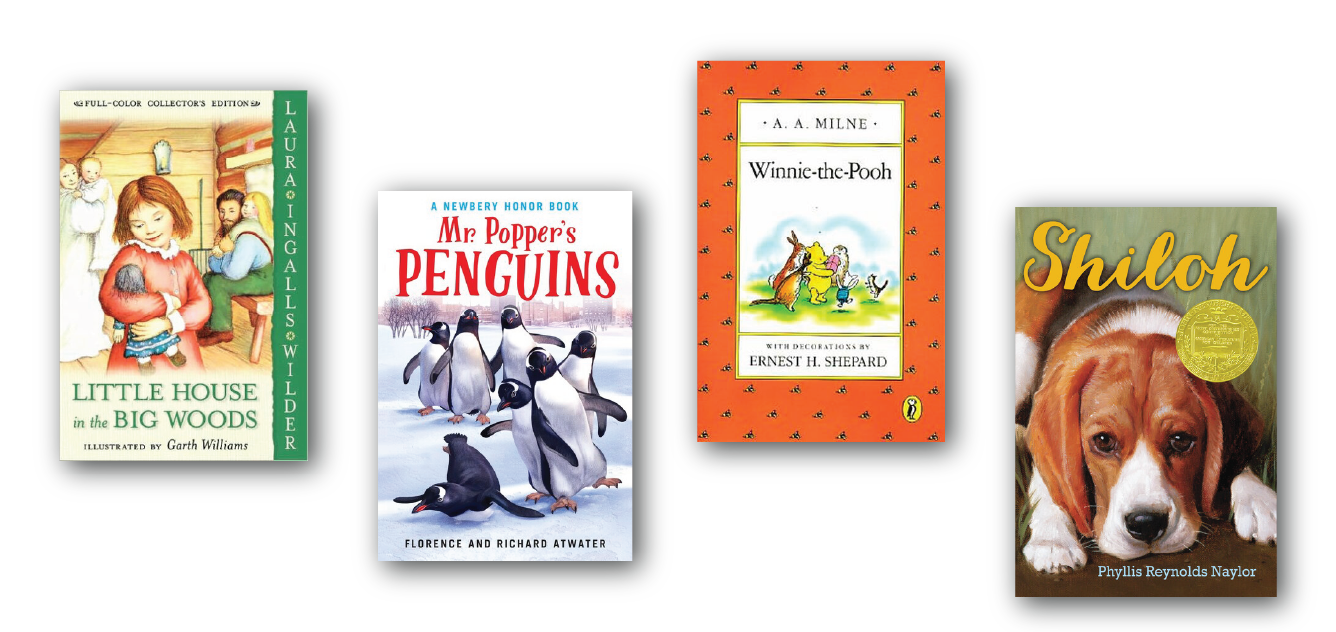 9. Little House in the Big Woods by Laura Ingalls Wilder
Little House in the Big Woods is set in the late 1800s and features a young girl, Laura who is only four years old and lives in a cabin with her family. Pioneer life isn't easy for the Ingalls family, since they must grow and catch their own food as they get ready for the cold winter. However, the best part is that the family remains steadfast and grateful throughout all circumstances.
The first in its series, Little House in the Big Woods, is a heartwarming and unforgettable story that will give children a unique glimpse into America's frontier history.
10. Mr. Popper's Penguins by Richard Atwater & Florence Atwater
A classic tale, Mr. Popper's Penguins has enchanted generations of children and their parents; it is one of those fun books that will have the entire class engaged. The book covers the tale of the poppers who get a penguin from the zoo who mates with another penguin to make ten penguin babies. Before long, the Poppers must do something as the penguins in their house wreak havoc.
Reading this book aloud with your students will not only keep them entertained in the classroom but will also sharpen their reading skills.
11. Winnie the Pooh by A.A. Milne
Winnie the Pooh is one of the most widely loved and popular fantasy characters in children's books and now movies. It was penned down by AA Milne in a series of short stories as his own way of expressing his post-traumatic stress to his son. The classic story is about a little boy who talks to his stuffed animals and especially loves his cuddly stuffed bear. This book is the first in a series full of adventures and unforgettable characters that will help your child become a lifelong reader.
12. Shiloh by Phyllis Reynolds Naylor
Shiloh is the 65th book of the author, Reynolds Naylor, and also a Newberry-medal winning novel. The book traces the story of Marty, who falls in love with a dog, at first sight. Marty names the dog Shiloh, but it turns out that the beagle belongs to Judd Travers who doesn't treat his dogs well.
Danger unfolds as Shiloh runs away from Judd. Now Marty not only has to protect Shiloh but also keep this a secret. Reynold Naylor's book explores meaningful themes like the divide between right and wrong and how to stand up for justice while protecting those who are weaker than us.

---
This post was written by Joelle Shusterman, the Marketing Intern at BookPal. She is currently reading Ace of Spades by Faridah Abike-lyimide.
Recent Posts
Explore these ten amazing titles for middle school Middle-grade readers are much more …

For years, mentoring in the workplace has been proven to be one of the most influential and mutually …

Explore these 12 new read aloud books that will inspire fifth gradersIt is extremely important for s …