Make Father's Day unforgettable with these titles.
Father's Day — the day of paternal bonds, a celebration of fatherhood since as far back as the Middle Ages. Children flock to their working fathers; their stay-at-home dads; their one and only papas to show their love. Why not relax with some titles on fatherhood whether your dad is a seasoned veteran with the diaper or a first-time parent that freaks out a little but gives you his all?
1. The New Dad's Survival Guide by Scott Mactavish
Packed with information new dads never knew they needed to know, this parenting resource is simple to use, funny, and, above all, informative. A handy guide with step-by-step instructions and advice, this is a great book we're sure dads will flip through day-in and day-out.
2. Dan Gets a Minivan by Dan Zevin
Is he a fan of Seinfeld? Is he a stay-at-home dad? Raise a sippy cup and cheer him on with this warm and witty tale. A bildungsroman of a middle-aged Brooklynite named Dan, it will provide some much-needed comic relief to the parenting life.
3. All Pro Dad by Mark Merrill
NFL player Mark Merrill's All Pro Dad is deemed "the game-winning playbook for every father." Everything from first-hand stories from well-recognized dads such as CBS broadcaster James Brown and Grammy Award-winner Michael W. Smith to "huddle" questions to ask children, this book will help dads everywhere win the hearts and minds of their families.
4. The Caveman's Pregnancy Companion by John Ralston & David Port
Feel like a prehistoric papa-to-be? Haven't got a clue how to get through the prenatal, pre-parental wilderness? This guide will foster you through all her trimesters and set you on the path towards fathering that bundle of joy.
5. The Expectant Father by Armin A. Brott & Jennifer Ash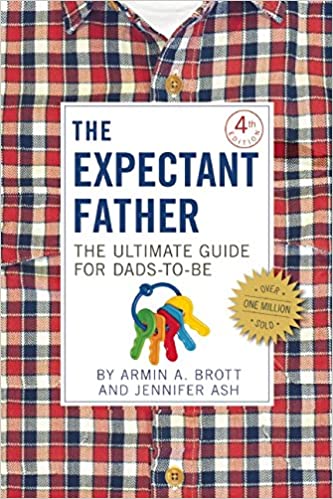 This is the 4th edition of this best-selling, groundbreaking, information-packed guide for new papas and updated and revised data for seasoned dads. It is one of the most informative and reassuring books out there for fathers everywhere! Brott and Ash share the wisdom of the ages and new insights into the emotional, financial, and physical effects of parenthood.
Have we left out a book you feel should be on the list? Share with us by leaving a comment below.
---
---
This post was written by Shelly Leung, the marketing associate at BookPal. She is currently reading The Lefthand of Darkness by Ursula K. Le Guin & Art Thinking by Amy Whitaker.
Recent Posts
Must-reads for middle grade students In the world of reading, there are countless bo …

Gift your employees these 7 motivational books. One of the largest concerns for any business is ho …

12 captivating mystery books for fifth graders Many students are drawn to the myster …