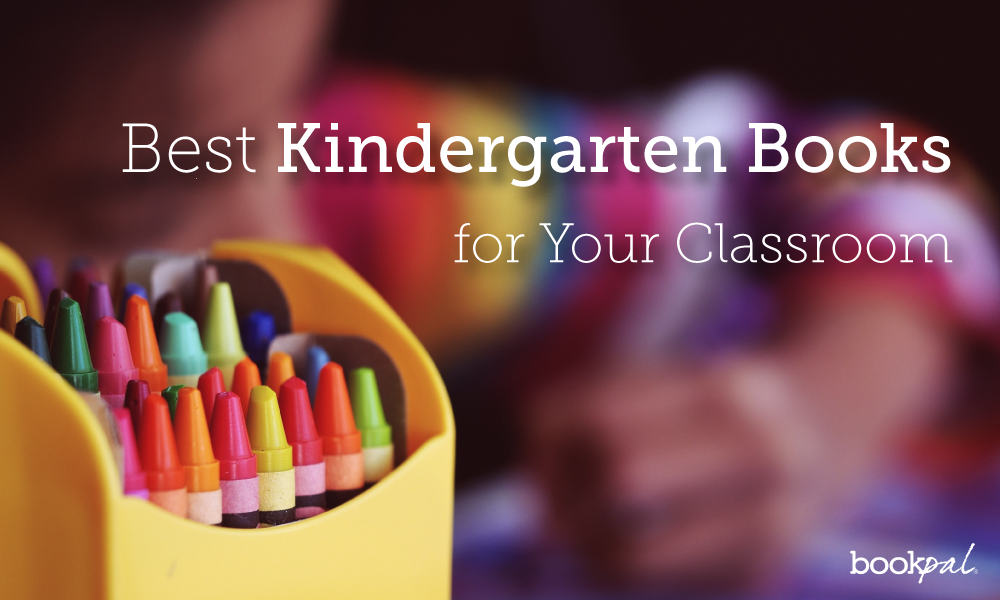 There is no better way to pull children into the productive habit of reading than starting with a shelf full of the best kindergarten books. Featuring stories of the fantasy world, anecdotes which make the small ones giggle, and engaging illustrations are examples of some key features to look out for while picking the best collection of kindergarten books for your classroom.
Of course, making toddlers fall in love with the world of reading takes a little more than fantasy and illustrations, that is why we bring to you a tactfully curated collection of some of the best and classical books.
Topping our charts for the best books for kindergarten students meant the books had a punchy storyline, intellectual stimulus, creative illustrations, humor and fantasy, a heartwarming story, and a strong message for young minds to hold on to.
In the book recommendations below, you'll find classic stories that have engaged the world for years and excellent content to instill the love of reading in students.
Top 26 Books for the Kindergarten Classroom
1) The Very Hungry Caterpillar by Eric Carle
This classic book about an adventurous caterpillar who eats his way through every food he comes across has been translated into over 40 languages and sold millions of copies worldwide. It's one of those timeless classics that will never go out of style!
2) The Little Mouse, the Red Ripe Strawberry and the Big Hungry Bear by Don and Audrey Wood
A little mouse has picked the perfect, ripe strawberry. However, he must do anything possible to keep it from the big, hungry bear—even if that means sharing it with the reader. Filled with humor, expressive illustrations, and a surprise ending, this classic tale is a perfect read-aloud option for educators.
3) Jumanji by Chris Van Allsburg
In this exciting tale, two siblings decide to play a board game called Jumanji. As they play, the ordinary-looking board game transports them on the adventure of a lifetime. Readers are sure to fall in love with the original adventure story that inspired multiple blockbuster films.
4) Arthur's Off to School by Marc Brown
Another great read for young minds, Arthur's Off to School depicts Arthur and his friends preparing for a new school year. Discover the morning routines of Marc Brown's beloved characters as they prepare to go to school, including fan favorites Francine, the Brain, and D.W.
5) Goodnight Moon by Margaret Wise Brown & Clement Hurd
One of the most famous bedtime stories ever written, this picture book follows a little bunny as he says goodnight to all the things in his room. With its warm, comforting illustrations and rhythmic, gentle words, this is a must read for any classroom library.
6) Brown Bear, Brown Bear, What Do You See? By Bill Martin Jr. & Eric Carle
Featuring a menagerie of animals—from a brown bear to a purple cat—this popular children's book helps young readers identify various animals and colors. Eric Carle's colorful images combined with Bill Martin's rhyming text create an unforgettable reading experience.
7) The Snowy Day by Ezra Jack Keats
Ezra Jack Keats perfectly captures the wonder and magic of snowfall in this award-winning picture book. Follow along with a boy named Peter as he explores the snowy day ahead of him. This heartwarming story makes for a great read any time of the year.
8) The Pigeon Has to Go to School! by Mo Willems
Students who may be apprehensive about starting school will appreciate this book featuring a pigeon who does not want to go to school. It addresses common concerns kids have about starting school in an entertaining way and is a great tool to start a conversation with hesitant students—all while providing plenty of laughs.
9) No, David! by David Shannon
David wants to do things that he is not supposed to do. He knows what the rules are, but does he follow them? After fifteen years, No, David! continues to be a favorite among children, parents, and teachers alike. This is another favorite from the collection of excellent books for kindergarteners.
10) Corduroy by Don Freeman
First published in 1968, generations of young readers have fallen in love with Corduroy. This classic tale features a small teddy bear waiting on a department store shelf and his quest to find a new button. What makes this book special is the underlying story of friendship and captivating illustrations.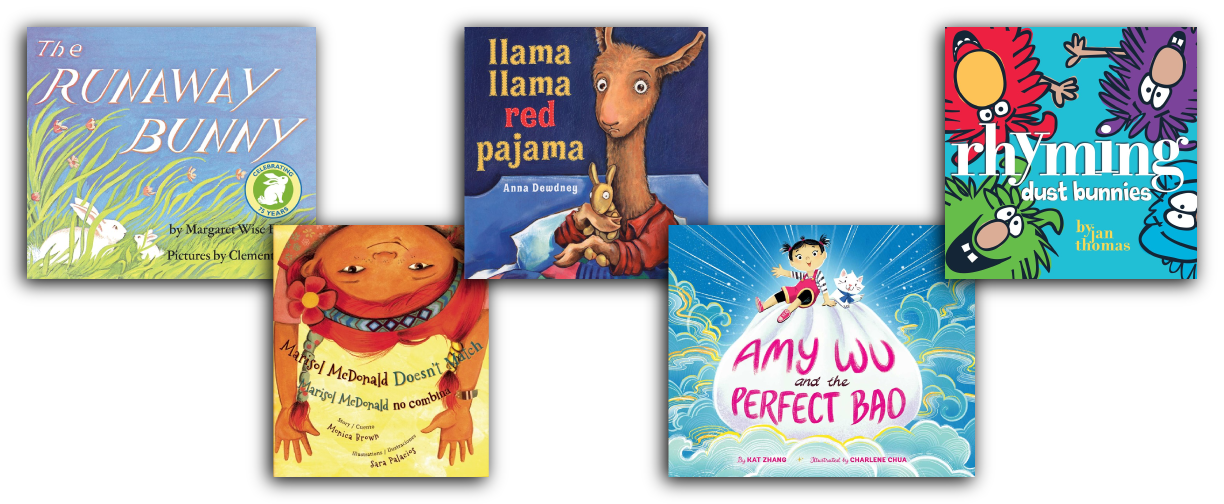 11) The Runaway Bunny by Margaret Wise Brown & Clement Hurd
Generations have fallen in love with this story of a mother's love. When a little bunny keeps running away from his mother, she is able to find him every time. This book is a top pick for kindergarten students with its reassuring message and beautiful pictures.
12) Marisol McDonald Doesn't Match / Marisol McDonald no combina by Monica Brown & Sara Palacios
Marisol McDonald is mismatched—from her red hair and brown skin to the peanut butter and jelly burritos in her lunch. Others look down on her, but Marisol is proud to be the unique, biracial, Peruvian-Scottish-American girl that she is. Featuring a relatable main character, this award-winning bilingual picture book is sure to be a hit with kindergarten students.
13) Llama Llama, Red Pajama by Anna Dewdney
Nighttime gets a new favorite read with Anna Dewdney's original Llama Llama book. Baby Llama gets tucked into bed, but immediately starts worrying when Mama Llama goes downstairs. Humorous and rhyming text of bedtime drama provides considerable read-aloud fun.
14) Amy Wu and The Perfect Bao by Kat Zhang & Charlene Chua
Bringing cultural diversity to the kindergarten reading collection, this amusing storyline revolves around a young girl on her journey to make the perfect bao. A book about multiple chances, trying hard, and the need for perfection, this book is certainly engaging and meaningful.
15) Rhyming Dust Bunnies by Jan Thomas
Another one of those books that lights up the classroom, this one is filled with dust bunnies who love to rhyme as they try to escape a broom and vacuum. Simple illustrations, catchy rhymes, and a punchy outline makes this a favorite kindergarten classroom read.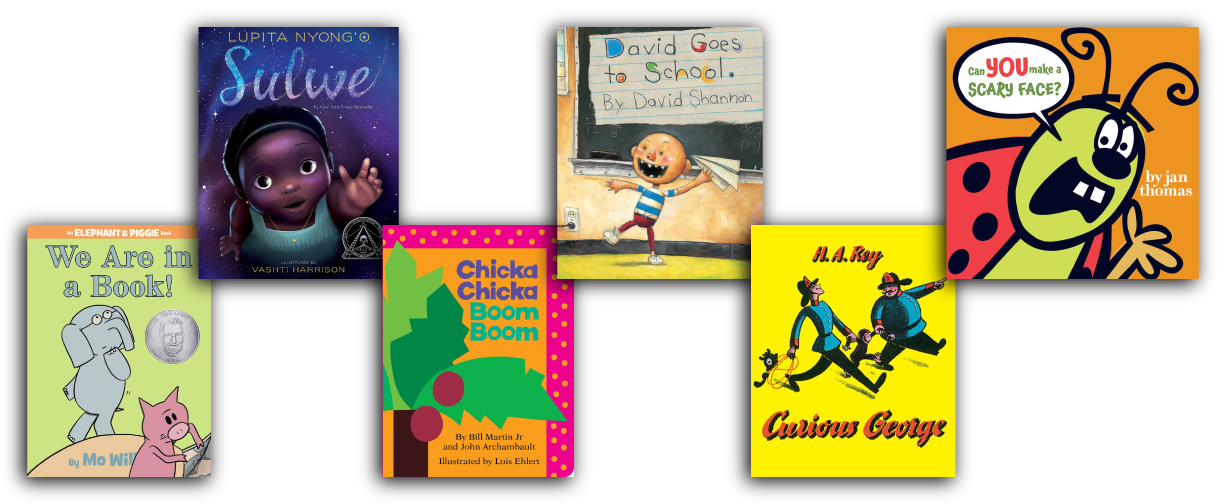 16) We Are In A Book by Mo Willems
Mo Willems is back with another excellent choice for kindergartners. Two best friends, Gerald and Piggie, find themselves stuck in a book and use this time to see if they can make the reader say a funny word. What will they do when they realize the book is going to end soon? Readers will be enamored with this laugh-out-loud story.
17) Sulwe by Lupita Nyong'o & Vashti Harrison
Sulwe's power, love, beauty, and self-acceptance come from within. That is the lesson that this beautifully illustrated book conveys to readers. Winner of our Outstanding Works of Literature Award in the Picture Books category, Sulwe takes readers on a fantastical journey filled with important life lessons.
18) Chicka Chicka Boom Boom by Bill Martin, John Archambault, & Lois Ehlert
One of the best read-alouds for preschoolers and kindergarten students, this book is a fun way for young ones to learn the alphabet. The lively and fun rhyming format will keep students chanting along as the letters of the alphabet race each other up the coconut tree.
19) David Goes To School by David Shannon
David is back to troublemaking—this time at school. His teacher has her hands full dealing with David's antics, from running in the hall to chewing gum in class. This silly and hilarious story is sure to put a smile on any readers' face. It's one your students will beg to read over and over!
20) Curious George by H.A. Rey
Meet the curious little monkey who has been beloved by generations of readers. In the first story of the series, George is taken from the jungle, where he first meets his friend, the man with the yellow hat, and begins his escapades filled with mischief and adventure.
21) Can You Make A Scary Face? by Jan Thomas
Can You Make A Scary Face? is the perfect picture book to raise the eyebrows of even the least interested students. This book will make your students act out their own scary faces. Expect silly, humorous, heartwarming and creative responses which are sure to make the class erupt with laughter while learning a thing or two about what to do when scared!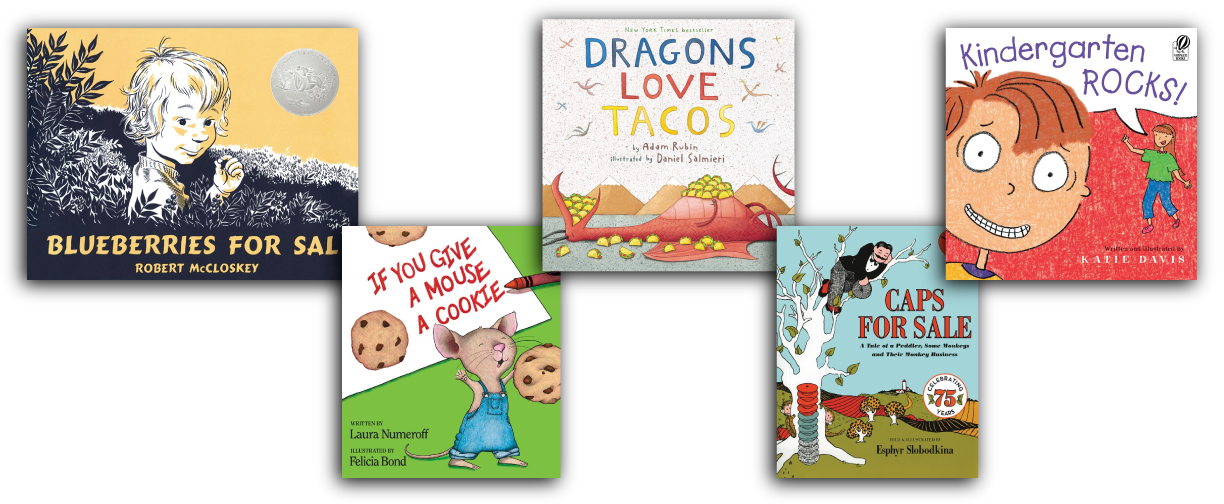 22) Blueberries for Sal by Robert McCloskey
Sal and her mother are out picking blueberries for the winter. What will happen when they come across a mother bear and her cub? Beautiful illustrations accompany this charming story to make this award-winning book a classic among young students.
23) If You Give A Mouse A Cookie by Laura Numeroff & Felicia Bond
"If you give a mouse a cookie, he's going to ask for a glass of milk." So starts this classic picture book by Laura Numeroff. Kindergarteners will delight in the rhythmic text and use of circular logic while following the mouse on his adventures.
24) Dragons Love Tacos by Adam Rubin & Daniel Salmieri
This book answers the question on everyone's mind: do dragons like tacos? And what will happen when they accidentally eat spicy salsa? Adam Rubin and Daniel Salmieri team up to create a laugh-out-loud story students will want to read over and over again.
25) Caps for Sale: A Tale of a Peddler, Some Monkeys and Their Monkey Business by Esphyr Slobodnika
With over two million copies sold, Caps for Sale has entertained readers for decades. This story follows a cap-selling vendor who must chase after monkeys who have stolen his caps. This book features key learning tools for early readers including repetition, patterns, and colors.
26) Kindergarten Rocks! by Katie Davis
Dexter is starting kindergarten, and he has some concerns. Luckily, his older sister Jessie is there to answer all the questions he has and guide him through his first day. Readers will empathize with Dexter's apprehensions about starting kindergarten in this reassuring tale.
With this curated list of books for kindergarteners, you'll find the perfect read to inspire learning and growth in your students. Visit our site to discover more kindergarten books for your classrooms.

---
This post was written by Megan Habel, the Brand Strategist at BookPal. She is currently reading A Court of Mist and Fury by Sarah J. Maas.
Recent Posts
Start kindergarten off right with these back to school books.Starting kindergarten can be a daunting …

Start preschool off right with these back to school books.Going back to school is a bittersweet feel …

Get ready to go back to school with these books.Whether it's a toddler going into preschool or young …