Posted by Joelle Shusterman on Apr 21, 2022
12 Best Read Aloud Books for Fifth Grade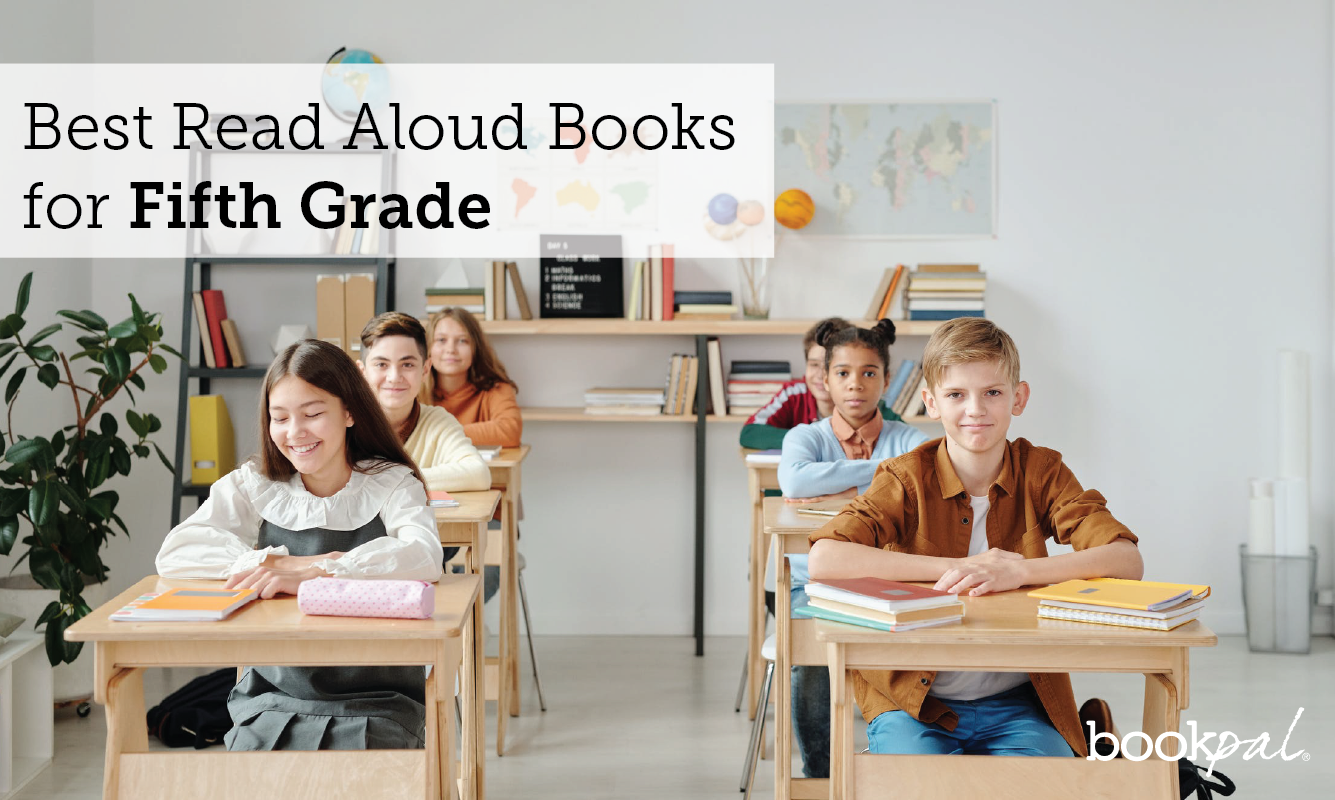 Explore these 12 new read aloud books that will inspire fifth graders
It is extremely important for students in fifth grade to have access to books, especially ones that can be read aloud. 5th graders are at a crucial stage in development where they are transitioning from juvenile fiction to adult fiction. By providing them with both genres of literature, they are given the opportunity to broaden their vocabulary and improve their comprehension.
There are many different types of read-aloud books for 5th graders that can be found online or at libraries. The most important factor when selecting these texts is to make sure they match reading levels and subject matter interests while maintaining an engaging storyline. Check out our education catalogue for upcoming novels.
Sometimes it is essential to introduce a book that is slightly more challenging for an elementary student's reading level that way they can work out the words while they are being read to and learn new vocabulary terms. Not only is reading aloud pleasurable but it also is more expressive and can allow a child to connect deeply with the characters in the story since they are hearing them acted out. Fifth graders develop good listening habits, which is important in the classroom when they need to participate in lessons.
5th grade books fall into the category of juvenile fiction and can be anything from fairy tales to stories featuring people and new places to explore. Although fiction books are more prevalent, nonfiction categories that are autobiographical can be great, especially for students who are interested in a person from history, or a modern figure that they admire.
Today, we discuss some of the most popular pieces of literature and read-aloud books for 5th graders.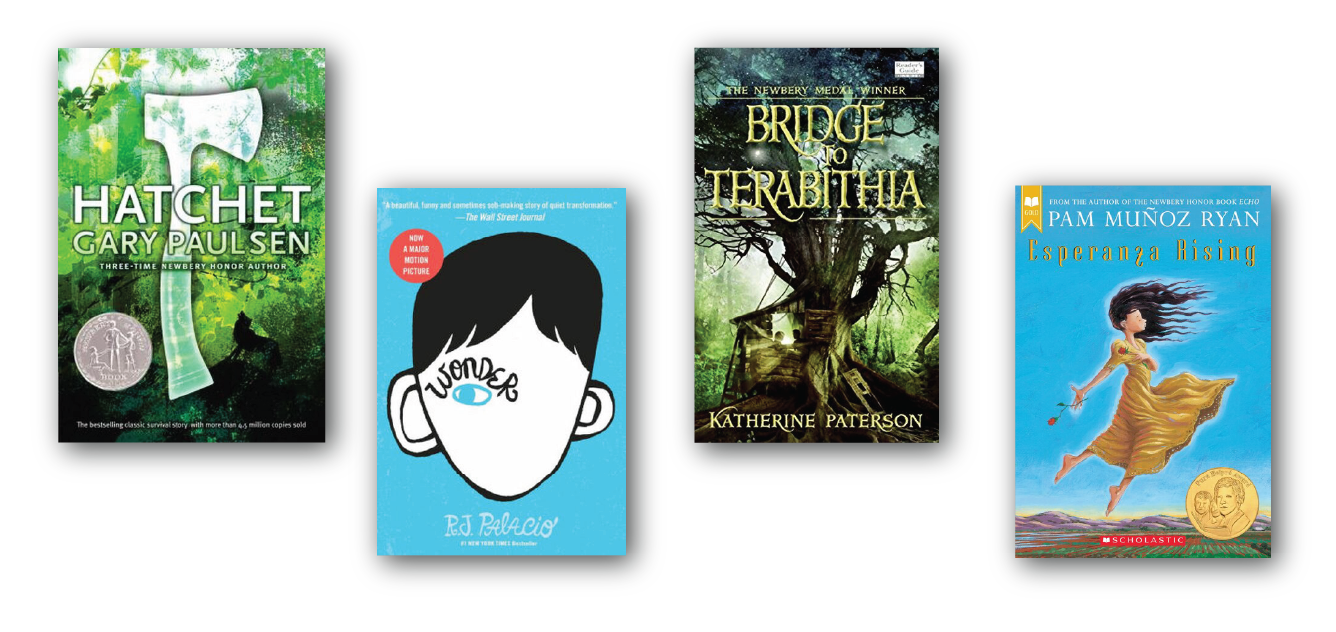 1. Hatchet by Gary Paulsen
Hatchet by Gary Paulsen is an award-winning book about a boy named Brian who is stranded and struggling to survive in the wilderness. Brian was on his way to visit his estranged father in Canada when the pilot suffers an untimely heart attack and the plane crashes in the middle of nowhere. Brian is left alone, with only his clothing and a hatchet that his mother gave him.
In addition to the tribulations of surviving in a desolate place, Brian is also carrying the weight of his parent's divorce and his mother's secret in his heart. With no knowledge of how to survive in the wilderness and fend for himself, will Brian make it? Will he be able to learn how to survive on his own? An inspiring story of courage, Brian's tale is about overcoming adversity.
2. Wonder by R.J. Palacio
Wonder traces the story of ''Auggie'', August Pullman who was born with a facial deformity and has spent his adolescent years not being able to attend a mainstream school - until now. Auggie is now in fifth grade and he wants to be treated the same way as the other students, but his classmates cannot get over his extraordinary face.
Wonder is aimed at instilling basic yet significant values in readers. This story will teach students not to judge people based on appearance and to understand that differences are what make a person unique. Although this book is recommended for middle-grade students, it is loved by teens and a perfect choice for elementary school students too for its enlivening narrative.
3. Bridge to Terabithia by Katherine Paterson
Another award-winning book, Bridge to Terabithia is a creative fantasy that explores the power of family and friendship. The book revolves around the story of Jess Arons, who has been practicing all summer to become the fastest runner in the fifth grade. Jess almost reaches his goal until, a new girl in the school, Leslie manages to outpace him. In a sweet turn of events, Jess and Leslie become fast friends and spend a lot of time in the woods behind Leslie's house where they invent an enchanted land called ''Terabithia''.
One unfortunate day, tragedy strikes Jess while Leslie goes to Terabithia without him. The plot then takes the readers on Jess's journey as he copes with grief over the tragedy.
4. Esperanza Rising by Pam Muñoz Ryan
A beautifully crafted tale of resilience, and the unexpected turns of life, Esperanza Rising is filled with life lessons that are touching. The story takes place during the Great Depression and outlines the struggles of Esperanza who moves from a lavish and beautiful house to a camp with Mexican farmworkers.
Esperanza has to tackle new challenges that life has brought her, as she now struggles financially and has moved to a place where she has to do hard work. Unfortunately, things again take a turn for the worse for Esperanza who now has to face not being accepted.
This story of resilience and tackling life's challenges is the perfect recommendation for students as they navigate through their fifth-grade year since they too can learn how to grow when facing hardship.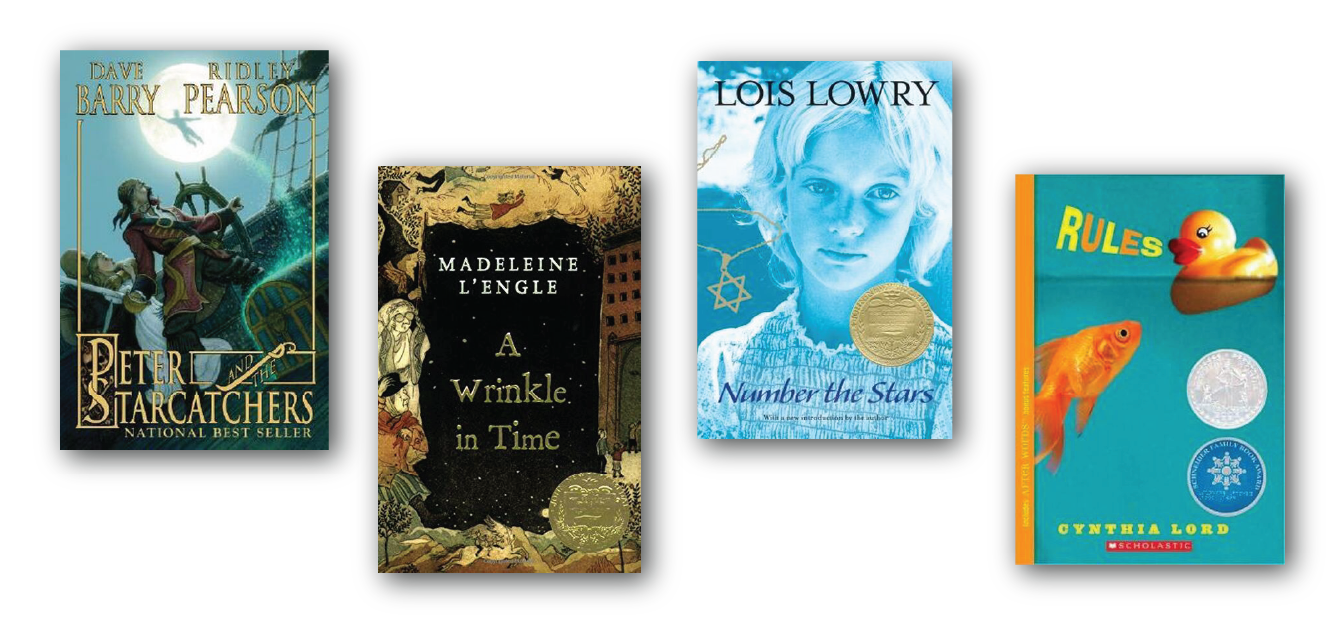 5. Peter and the Starcatchers by Ridley Pearson & Dave Barry
A creative fantasy that will take you on a journey, Peter and the Star Gazers has some of the most fun characters in its plot. A young, orphan boy, Peter Pan is sent off to an island that is owned by an evil king. The real adventure begins as they set sail on a ship to Never Land which holds a mysterious trunk in its cargo.
This spin on an iconic Disney character will reveal mysteries and secrets that have never before been discovered. The action-adventure will quickly pull readers in and is one of those books that students will have a hard time putting down - so make sure this book is started once all others are complete!
6. A Wrinkle in Time by Madeleine L'Engle
A Wrinkle in Time is a science fiction story that follows the adventures of Meg, Calvin, and their friend, Charles Wallace across time and space in search of Meg's father. Although this book is classified as juvenile fiction, the storyline is complex with intricate details about space travel, strange planets, and time travel. This means it can be read by fifth-graders at different reading levels.
This science-fiction book is highly recommended for fifth and sixth-grade students as it has an engaging story and a few key lessons that are penned down beautifully by the author.
7. Number the Stars by Lois Lowry
Number the Stars is a historical fiction book that takes place in Denmark during the Holocaust. It follows Annemarie Johansen and her best friend, Ellen, who is Jewish and faces danger from the Nazis. When Ellen's parents flee, she is left with the Johansens. The Germans become suspicious of Ellen, the dark-haired girl who is living with the Johansens.
The plot focuses on what goes on inside the mind of Annamarie who tries to come to terms with what she knows about the war and what she doesn't know.
The book presents the heroism of a nation that smuggled nearly seven thousand people across the sea to Sweden. Number of Stars is an impactful story that will teach fifth-graders about the holocaust through the eyes of a Jewish little girl who is very brave.
8. Rules by Cynthia Lord
Rules is a highly recommended book, written specifically with fifth graders in mind. It teaches life lessons about friendship, the importance of personal space, and learning to appreciate the company of others. Although this book is rated for fifth graders, it can also be enjoyed by younger and older readers alike.
Rules traces the life of Catherine, a twelve-year-old, who just wants a normal life. Unfortunately, that is easier said than done since Catherine has a younger brother with autism and her family's life revolves around him. Catherine tries to teach her brother what ''normal behavior'' looks like until she meets new friends who make her question what normal really is.
9. Fish in a Tree by Lynda Mullaly Hunt
Fish in a Tree is a nonfiction book that follows the life of a fifth-grade girl named Ally who has dyslexia. Ally has been smart enough to fool a lot of people and hide her inability to read by creating clever distractions. However, her new teacher sees Ally not as the troublemaker in class, but as a bright and creative child. With his help, Ally embarks on a journey of rediscovery and self-acceptance.
Fish in a tree brings about the lesson that If you judge a fish by its ability to climb a tree it will live its entire life believing it is stupid. In other words, everyone is different and should be taught in ways that allow them to succeed. Through this story, Ally learns not to be so hard on herself and that great minds don't always think alike.
10. The Westing Game by Ellen Raskin
The Westing Game is a mystery/thriller that will have readers wanting to uncover the secrets of Sam Westing, a puzzle-loving millionaire who wants his friends and family to play one final game, one that may uncover a murder.
The plot of the book is quite unique as it traces a bizarre chain of events that begins after sixteen people gather for the reading of Sam Westing's will. Who will solve the difficult puzzle and figure out the truth about Sam Westing's death? A book filled with suspense and the thrill of a good mystery, fifth-grade students will enjoy it thoroughly.
11. A Long Walk to Water by Linda Sue Park
A Long Walk to Water is a nonfiction book about two countries, Uganda and Sudan, both during different times in history. This book follows the stories of Salva, an orphaned Sudanese boy, and Nyaako, a girl living in Uganda. Both of these characters struggle to find basic necessities of life like water and food.
While the characters are based in different zones, their paths end up crossing to create a beautiful and heartwarming story. The focus on history and important life lessons in this book make it a perfect read for fifth-grade students.
12. Percy Jackson and the Olympians: The Lightning Thief by Rick Riordan
Percy Jackson is a series of books that follow the adventures of Percy as he tries to save his mother from Hades. Although this book is classified as juvenile fantasy, it contains mature themes including death, betrayal, and violence that may be appropriate for more adult audiences.
This book in the series follows Percy's transition into a magical world as his mother eventually reveals the truth about his father and his origins. The series is also a perfect introduction to Greek mythology for students!

---
This post was written by Joelle Shusterman, the Marketing Intern at BookPal. She is currently reading Ace of Spades by Faridah Abike-lyimide.