Posted by Sophie Butler on Oct 16, 2023
Seasons Readings: Top Books to Gift Teachers this Holiday Season
The holiday season is upon us, and it's time to put on our festive sweaters and spread the holiday cheer. With the end of the year coming up quick we are sure there are tons of things on your to-do list. However while you're making your list and checking it twice, don't forget to celebrate the unsung heroes of our lives- teachers and educators!
While you may be wondering what's the perfect gift to give some well-deserved love to your educators, we think you should consider gifting books! Not only can you personalize the book for your school/ teachers based on their interests, but it's also a budget-friendly way to spark knowledge and imagination.
Our book experts handpicked a few titles across our most popular teacher gift categories to point you in the right direction. Whether you are looking for a gift to impress or to stay on budget, read on to inspire growth with words of teacher-focused wisdom, unwind with a good novel, or boost your mood with a coloring book, journal, and more!
Inspire Growth
Looking for a gift that's both inspiring and impactful for your favorite teacher? Look no further than these titles that inspire personal and professional growth.
By getting your educators one of these titles you are unlocking the door to growth, wisdom, and a brighter future. Whether it's igniting their passion for teaching or helping them navigate the challenges of teaching today, these books will leave them motivated and ready to take on the school day!
Gifts to Impress: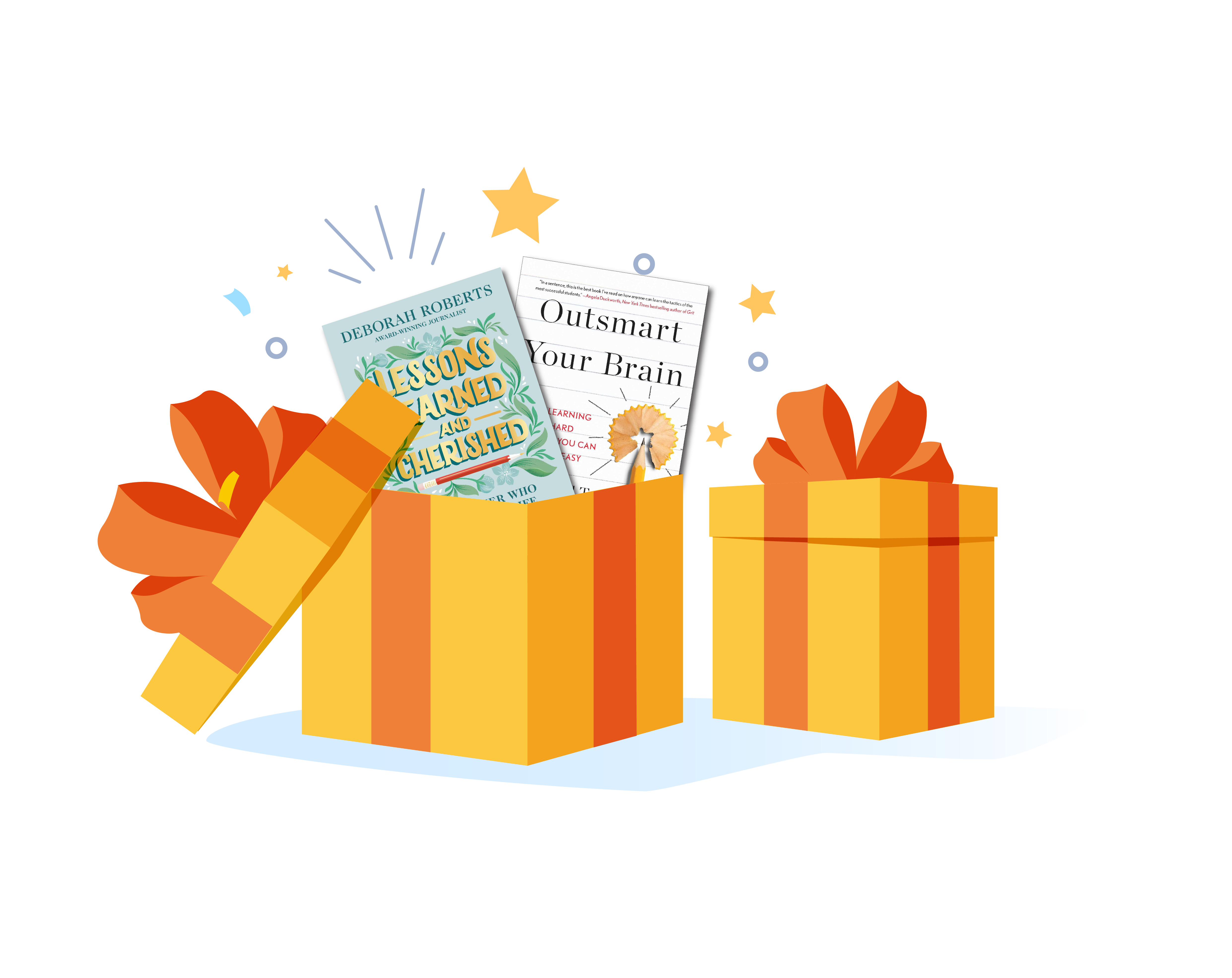 In this revolutionary, comprehensive, and accessible guide on how the brain learns, discover how to study more efficiently and effectively, shrug away exam stress, and most of all, enjoy learning.
Perfect for teachers and students of all ages, Outsmart Your Brain provides real-world practices and the latest research on how to train your brain for better learning. Grounded in scientifically backed practical advice, this is the ultimate guide to improving grades and better understanding the power of our own brains.
Everyone can name a teacher who had an impact on their life. Educators not only open our minds to new ideas, but they also help us recognize our potential and our passions. However, rarely do they get credit for the life-changing work they do, and often teachers have no idea how their work can influence a student all the way into adulthood.
In Lessons Learned and Cherished, Deborah Roberts curates a collection of essays and musings from celebrity friends and colleagues alike that share how teachers changed them, imparted life lessons, and helped them get to where they are today.
Budget-Friendly: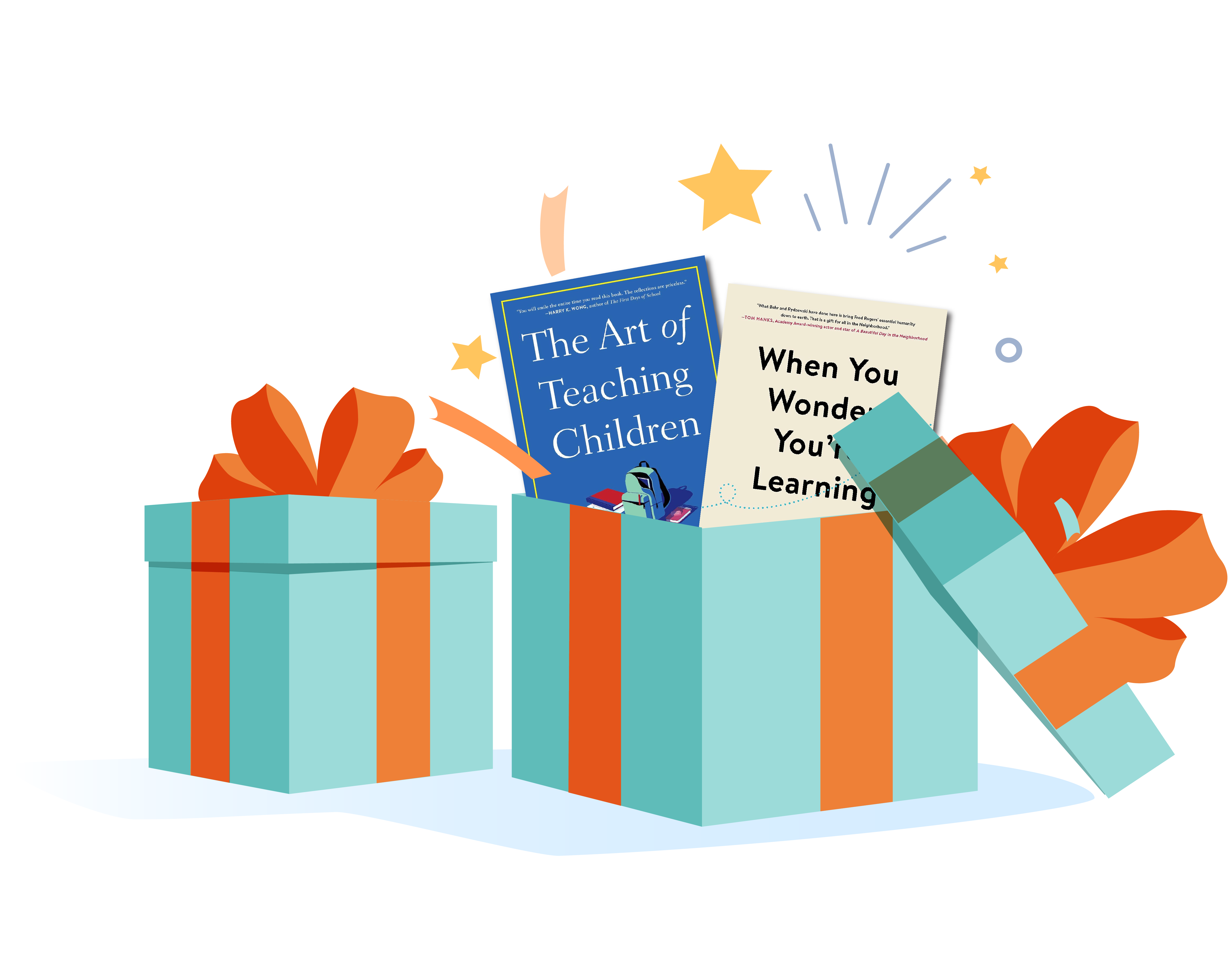 Authors Gregg Behr and Ryan Rydzewski know there's more to Mister Rogers than his trademark cardigan sweaters. To them, Mister Rogers' Neighborhood isn't just a children's program — it's a proven blueprint for raising happier, healthier kids.
When You Wonder, You're Learning reveals this never-before-seen side of America's favorite neighbor, exploring how Rogers nurtured the "tools for learning" now deemed essential for school, work, and life. This book brings Mister Rogers into the digital age, helping parents and teachers raise creative, curious, caring kids.
After more than thirty years in the classroom, award-winning teacher Phillip Done decided that it was time to retire. But a teacher's job is never truly finished, and he set out to write the greatest lesson of his career: a book for educators and parents that would pass along everything he learned about working with kids.
With great wit and wisdom, this is an essential guide for all who work with kids and care about their learning and success.
Unwind With a Good Novel
After a long day of teaching and shaping young minds, who doesn't want to kick back and relax? These bestselling books are the perfect present to whisk educators away to exciting worlds and provide a well-deserved escape from the hustle and bustle of the classroom. It's like gifting a mini-vacation between the pages!
Gifts to Impress:
From the New York Times-bestselling author of Cutting for Stone comes a stunning and magisterial epic of love, faith, and medicine, set in Kerala, South India, following three generations of a family seeking the answers to a strange secret.
A shimmering evocation of a bygone India and of the passage of time itself, The Covenant of Water is a hymn to progress in medicine and to human understanding, and a humbling testament to the difficulties undergone by past generations for the sake of those alive today. One of our favorites books of the year, this book is sure to impress any book worm.
6. Tom Lake by Ann Patchett
Ann Patchett is back with a gorgeous novel about family, our pasts and how our lives are built on so many small choices. Tom Lake is a meditation on youthful love, married love, and the lives parents have led before their children were born.
Both hopeful and elegiac, it explores what it means to be happy even when the world is falling apart. This beautiful story will give you all the feels and have you unable to put this book down.
Budget-Friendly: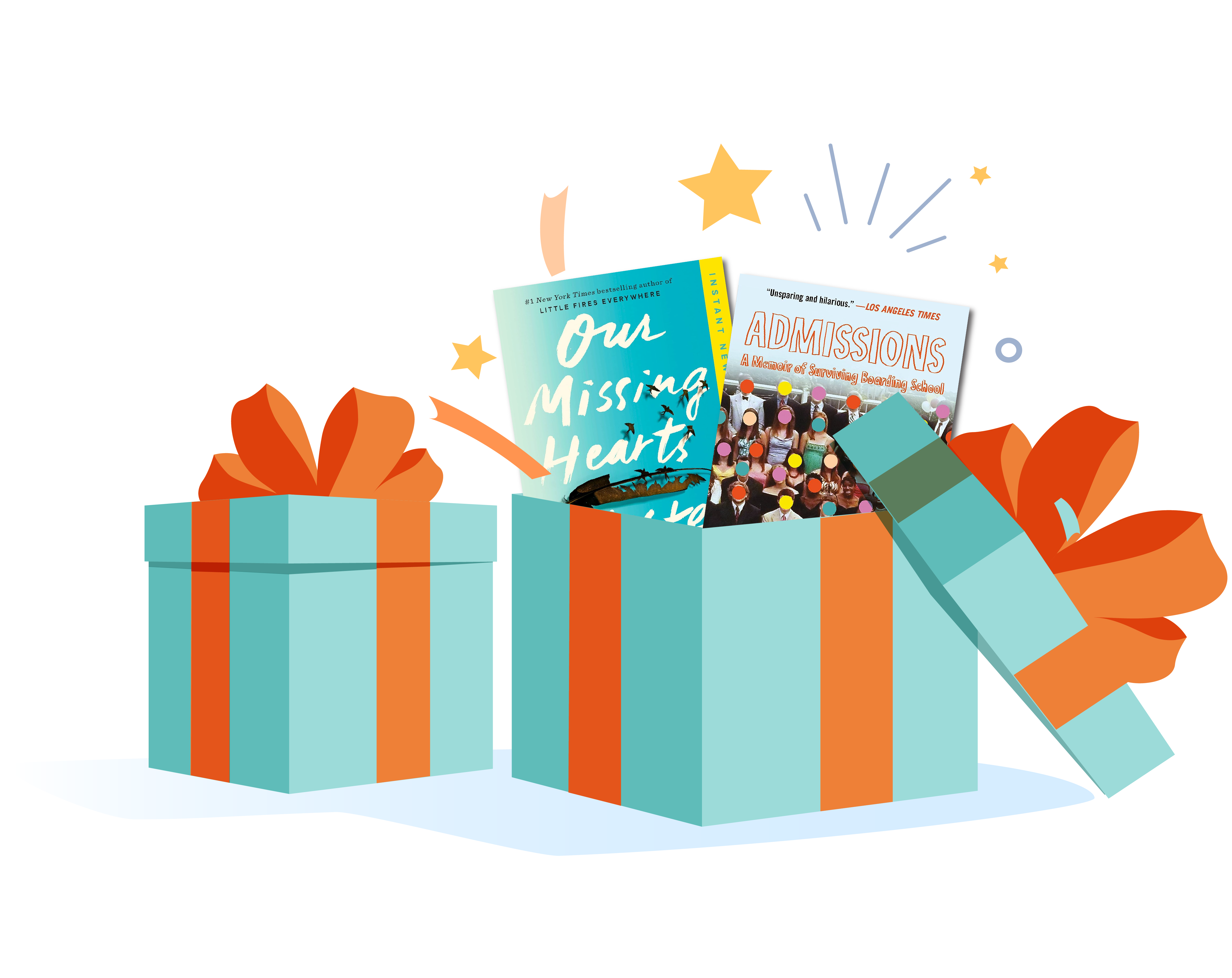 Kendra James, once an admissions officer navigating the world of elite prep schools, quickly realized she was peddling a façade. Her role persuaded students to enter the same cutthroat and predominantly white institutions she herself attended, like The Taft School. But it forced her to confront her own elite education, revealing a stark reality she could no longer ignore.
With its combination of incisive social critique and uproarious depictions of elite nonsense, Admissions will resonate with all educators.
Twelve-year-old Bird Gardner lives a quiet existence with his loving father, a former linguist who now shelves books in a university library. His mother Margaret, a Chinese American poet, left without a trace when he was nine years old. Then one day, Bird receives a mysterious letter containing only a cryptic drawing, and soon he is pulled into a quest to find her.
Our Missing Hearts is an old story made new, of the ways supposedly civilized communities can ignore the most searing injustice. It's about the lessons and legacies we pass on to our children, and the power of art to create change.
Boost Your Mood
Teachers every day are sparking creativity and inspiration in their students, so why not give them a gift that celebrates their own imagination? Whether it be a coloring book or an inspirational daily calendar, these presents will help them relax, destress, and recharge after a busy day.
Gifts to Impress: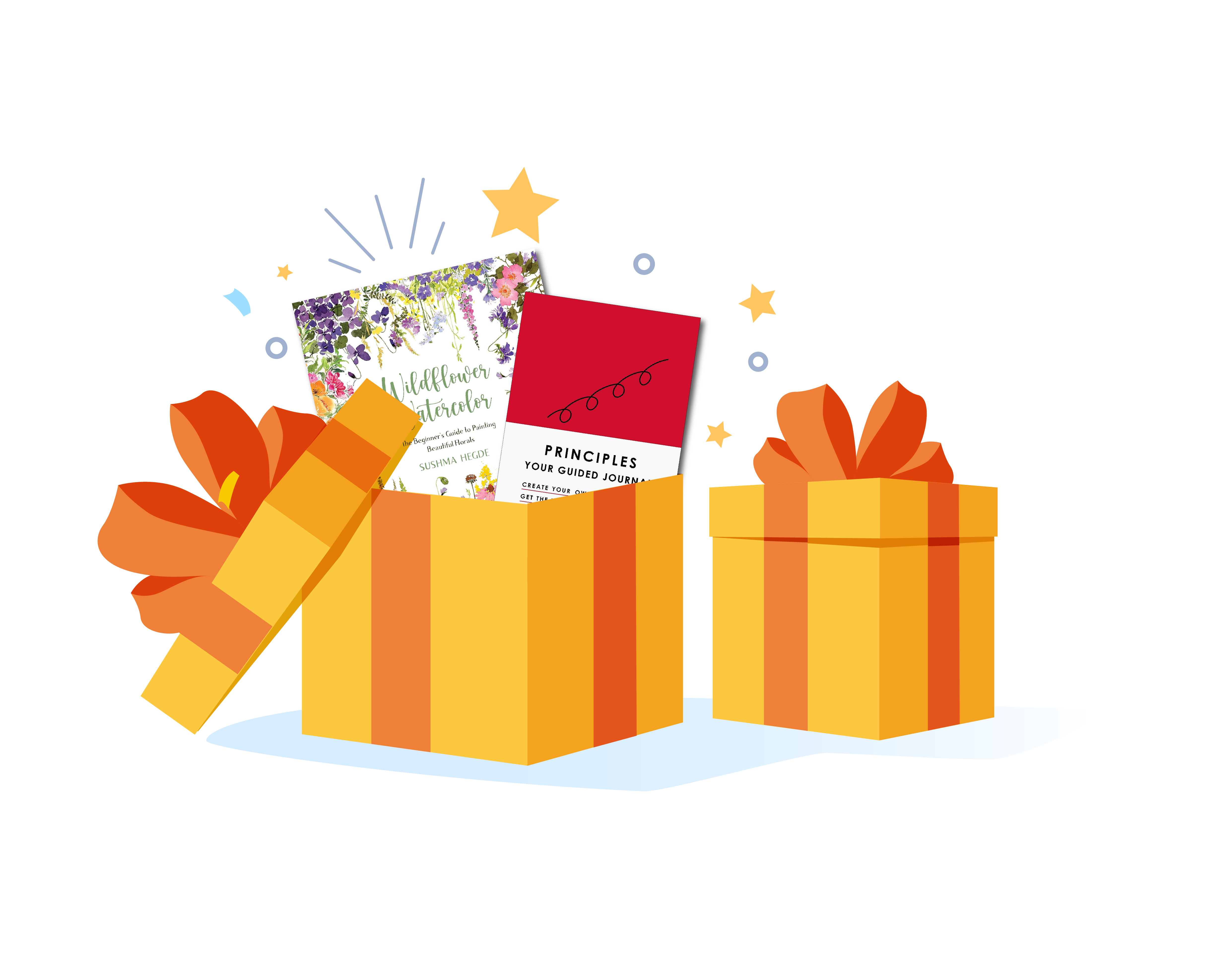 Have you heard that guided journals are in? Principles provides a series of guided exercises and questions for reflecting on what you're like, what you value, and what principles will best help you achieve your goals.
The experience concludes with a structured reflection on where you and your loved ones are along life's journey, leaving you with a highly personalized, practical playbook for achieving success in the years ahead.
Immerse yourself in the world of watercolor with Sushma Hegde's array of stunning botanicals. Wildflower Watercolor is the essential comprehensive guide for beginner painters to learn how to create perfect floral masterpieces. With easy-to-follow instructions and step-by-step illustrations, it's never been easier to master the art of watercolor painting.
Budget-Friendly: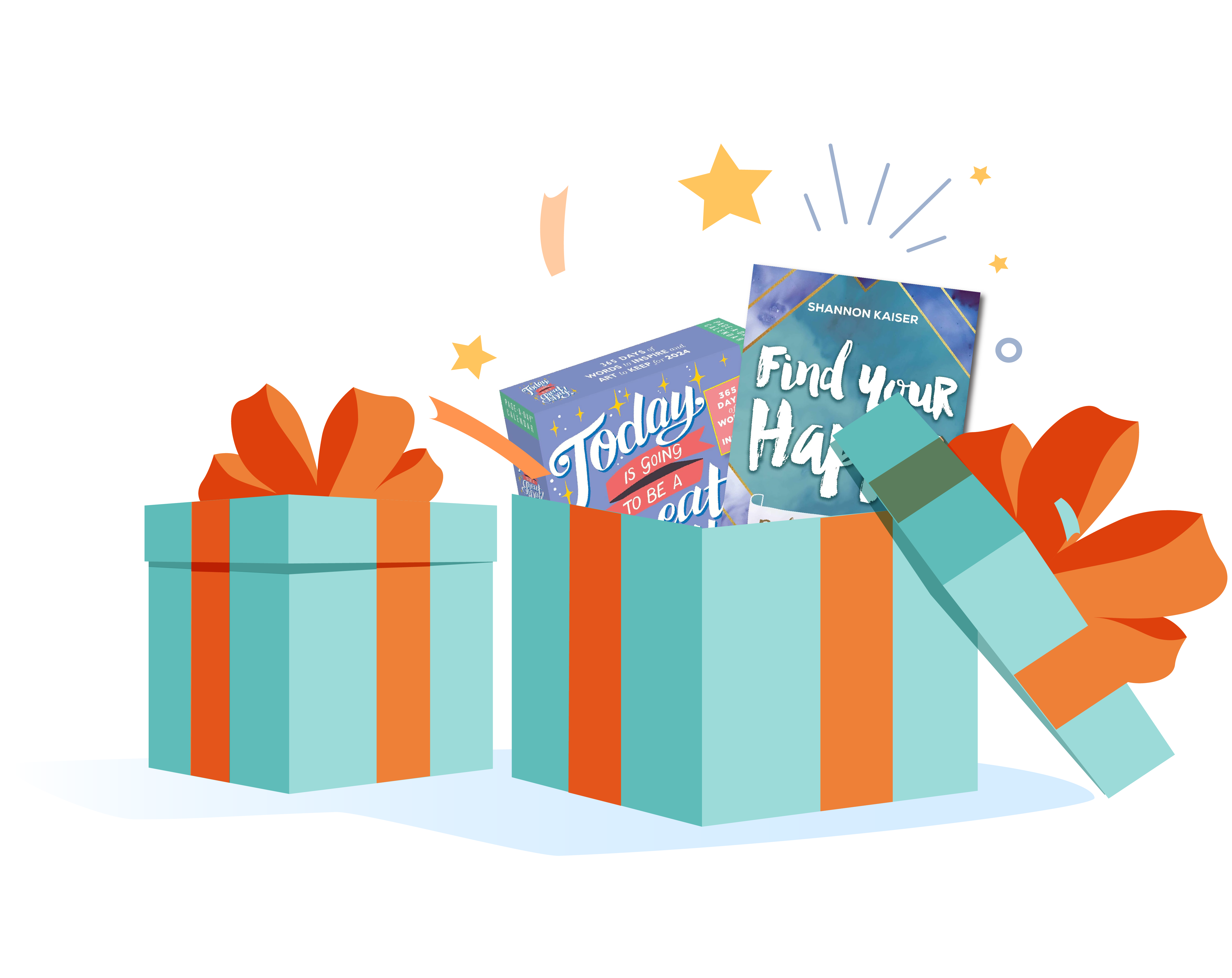 Packed with quotes, sayings, and affirmations all gorgeously hand-lettered, illustrated, or designed in full color, this is the calendar that lifts you up with every glance. The brightly colored pages are a joy to look at and are designed to be torn off at the end of the day and attached to the wall, so you can keep the good vibes going all year long. Give your teachers this unique gift to brighten their desk and classroom.
Infuse every morning with empowerment with a daily mantra from bestselling author Shannon Kaiser. This deck of 56 cards will deliver just the message that your educators need to hear every time they use it, whether it be a reminder to stay open-minded about the future, to remain strong in times of trouble, or to accept themselves as they are. This deck is sure to put a smile on their faces.
We hope this gift guide sparked some inspiration to make your gifts one to remember. Connect with an account manager today to get a custom quote or ask how to add a personalized touch to your book. Happy gifting and may this holiday season be one for the books!