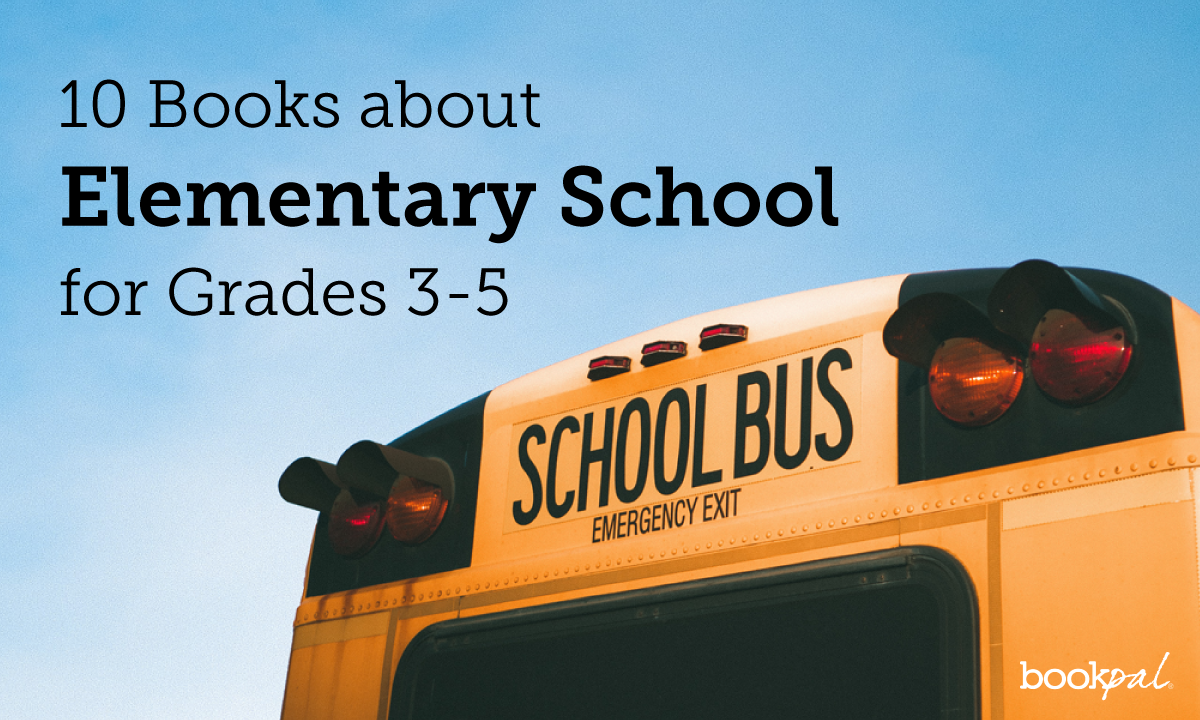 Elementary School Books You'll Want to Add to Your Shelves.
There is nothing better than an elementary classroom's shelves filled with thought provoking, engaging, relatable, and exciting books to get the students on the book-reading bandwagon. It's the classical, heartwarming stories with strong messages that really open the world of reading to young minds.
We know how important it is to inspire a love for reading in elementary school students, but how do you make sure the shelves are stacked with just the right collection? We've put together a list of the 10 best books about elementary school for young readers. There is nothing better than students reading books with strong messages that they can relate to during the elementary school period.
Our list features classic favorites and heartwarming yet powerful books for elementary school students. So without further ado, let's dive right into our selection of books.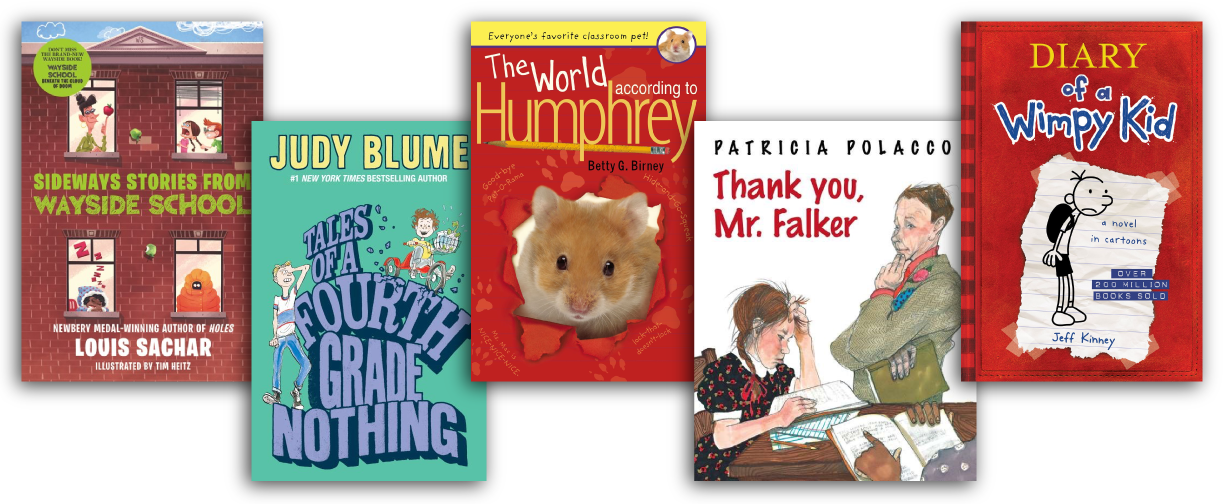 1. Sideways Stories from Wayside School by Louis Sachar & Adam McCauley
Wayside is a school that was constructed in a rather odd manner—it was accidentally built sideways and thirty stories high. Readers will laugh out loud at the wacky and entertaining exploits of the class on the thirtieth floor. This book is composed of a handful of short stories, making it a great choice for hesitant readers.
2. Tales of a Fourth Grade Nothing by Judy Blume
A list featuring elementary school books wouldn't be complete without a title from Judy Blume. In the first book of her classic Fudge series, we are introduced to siblings Peter and Fudge Hatcher. 4th grader Peter is perfectly content hanging out with his friends, but his annoying 2-year-old brother keeps ruining things. In this highly relatable story, will the brothers finally learn to get along?
3. The World According to Humphrey by Betty G Birney
Humphrey is not only the entire classroom's favorite pet, but also quite the observer. Follow along Humphrey's adventures with his friends in Room 26 as he learns to read and write, go on sleepovers with students, and roam around the world outside his cage. Middle grade readers will fall in love with this adventurous hamster in this heartwarming story about school and friendship.
4. Thank You, Mr. Falker by Patricia Polacco
A very powerful portion of our elementary school lives are formed by our teachers. Such is the case for author Patricia Polacco. In this autobiographical tale, she pays tribute to her teacher, Mr. Falker, who recognized her reading disability and encouraged and worked with her to overcome it. This inspiring story is a wonderful reminder to students and teachers alike about the power teachers have on the lives of students.
5. Diary of a Wimpy Kid by Jeff Kinney
If you've felt out of place in school, surrounded by taller, meaner, and stronger kids, this hilarious classic by Jeff Kinney is for you. Complete with color illustrations, this diary-style book follows the adventures of Greg Heffley as he navigates a new school year. Infused with some strong life lessons, this book covers the challenges of being a kid in a relatable way. Discover all of Greg's adventures with the entire Diary of a Wimpy Kid series.
6. Schooled by Gordon Korman
There is nothing that can prepare you for the rollercoaster that is public school, especially for Cap, who has been homeschooled his whole life. He must navigate the growing pains of school life all while trying to fit in. This heartwarming story will strike a chord with any student who has felt out of place while starting a new school.
7. New Kid by Jerry Craft
New Kid is honest, illustrative, and a great reflection of what it feels like to be the new kid in school. A powerful story about diversity and the struggle of fitting in, this graphic novel follows seventh grader Jordan Banks as he navigates between two worlds: his home in Washington Heights and the upscale Riverdale Academy Day School.
8. Frindle by Andrew Clements & Brian Selznick
When Nick Allen learns about how words are created, he decides to give the pen a new name: frindle. Soon enough, the frindle takes off and becomes a household name. This quirky, funny story about the power of words is sure to capture the attention of reluctant readers and get their imagination flowing.
9. Wonder by R.J. Palacio
August Pullman was born with a facial difference that has prevented him from going to a mainstream school—until now. As he starts fifth grade in a new school, he'll face challenges with fitting in and discover the power of empathy, compassion, and acceptance. Infused with strong messages about love, kindness, and friendship, Wonder has become one of the most popular elementary school books and an instant classic.
10. Ramona Qumby, Age 8 by Beverly Cleary
A list of books for children is not complete without a story on the power and importance of being brave. Ramona's starting third grade and must deal with all the excitement and fears of school life, including riding the bus alone and making new friends. A heartwarming story with a powerful plot, readers will fall in love with Ramona as she navigates a new school year.

---
This post was written by Megan Habel, the Brand Strategist at BookPal. She is currently reading A Court of Mist and Fury by Sarah J. Maas.
Recent Posts
Start kindergarten off right with these back to school books.Starting kindergarten can be a daunting …

Start preschool off right with these back to school books.Going back to school is a bittersweet feel …

Get ready to go back to school with these books.Whether it's a toddler going into preschool or young …