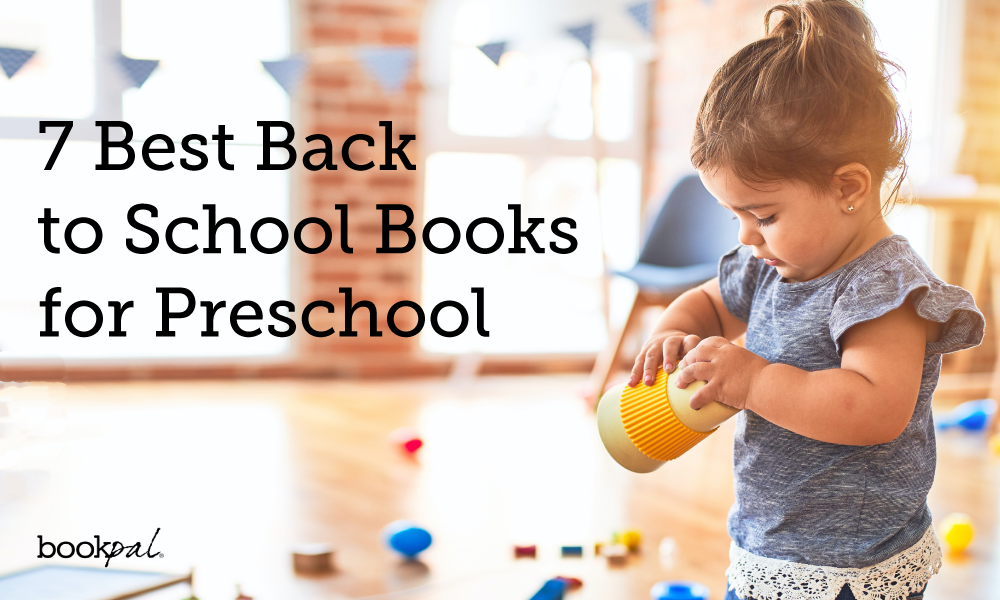 Start preschool off right with these back to school books.
Going back to school is a bittersweet feeling filled with excitement and apprehension alike, especially for young children going into preschool. The first few days at school will lay the foundation for their entire school year—hence, it is important to open their minds to a world of endless learning opportunities and having fun. An excellent back to school book list for preschool students can accomplish just that.
So what does an excellent back to school book list for preschool look like? Using a combination of picture books and classic tales with amusing and hilarious stories, beautiful illustrations, and read-alouds, we've put together a list of the 7 best back to school books for preschool students.
A shelf stocked with these books and covered in the first few days of school will help in easing the back to school jitters, inject excitement to the students, and build their confidence for the upcoming school year.
1. Llama Llama Misses Mama by Anna Dewdney
What is the one thing that gives preschool children the most anxiety? Having to attend preschool without the presence of their mother! Llama Llama Misses Mama by Anna Dewdney is a sweet story which hits the nail on its head and addresses all the jitters young children experience on the first day of preschool. Llama Llama is well prepared for his first day, as his mother makes sure he is ready the night before. They meet the teachers, see other children in the school, and have a look at the delightful books and activities going around. But then Llama Llama's mother has to leave and the jitters are back. How will Llama Llama get through preschool without his mother? Not only does Llama Llama get through it, but has a ball of a time with his new classmates and fun-filled activities. Who said you can only have fun at home?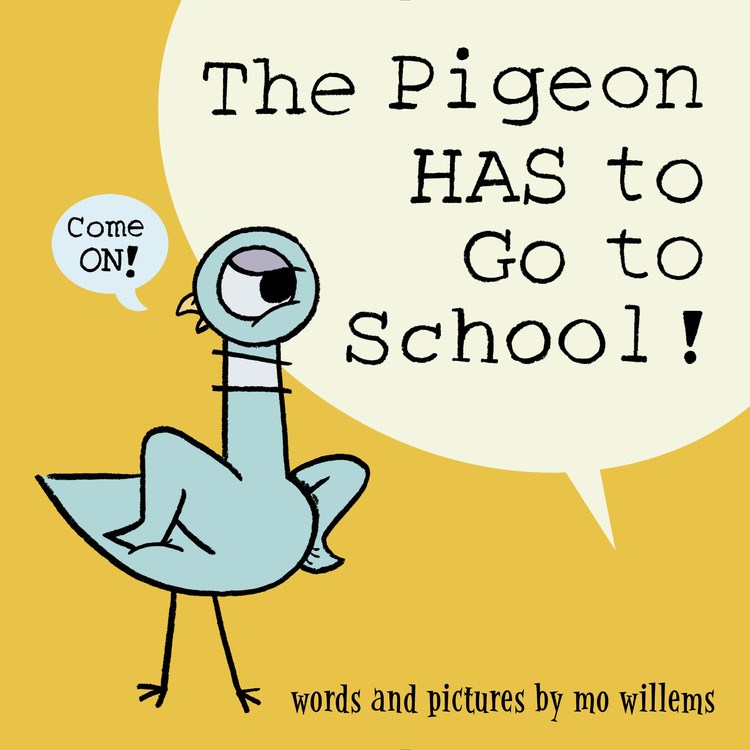 2. The Pigeon Has To Go To School by Mo Willems
The Pigeon Has To Go To School by Mo Willems is an amusing and adorable story of a pigeon who thinks he knows everything that there is to know. Then why does he have to go to school? What if the teachers don't like him? This book perfectly captures the anxieties a kid feels when they have to go to school, especially from a learning point of view. This book is not only funny and will have the young ones in giggles, it will also get students to talk about their preschool jitters and what makes them anxious. Eventually, just like reality, the pigeon comes around and learns that preschool classrooms are full of fun teachers and enjoyable activities.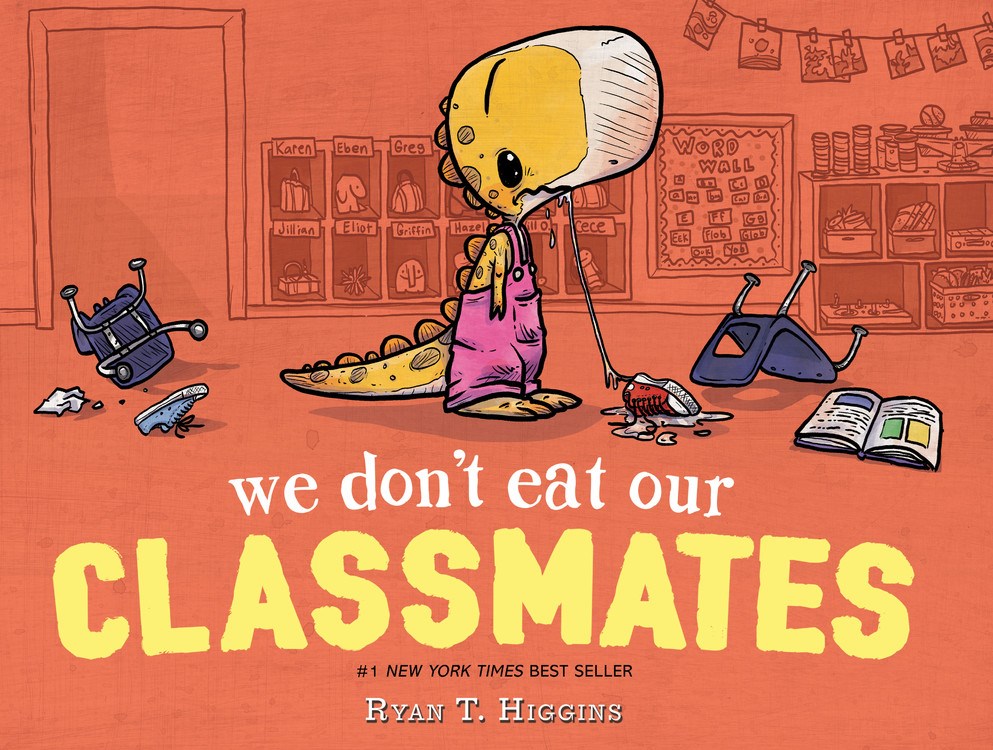 3. We Don't Eat Our Classmates by Ryan T. Higgins
Humorous picture books are exactly what you need to get through the minds of preschool children. In this lovely and amusing story, we meet Penelope, a T-Rex who is just starting school and is worried about making human friends—especially when they can be so delicious! The struggle to fit in, make friends, and learn inside a preschool classroom is real. With an endearing twist to the story, Penelope realizes that she is not at the top of the food chain after all. This wonderful book also teaches some key pearls of wisdom about empathy, getting along, and following rules. Students will love this hilarious story from Ryan T. Higgins.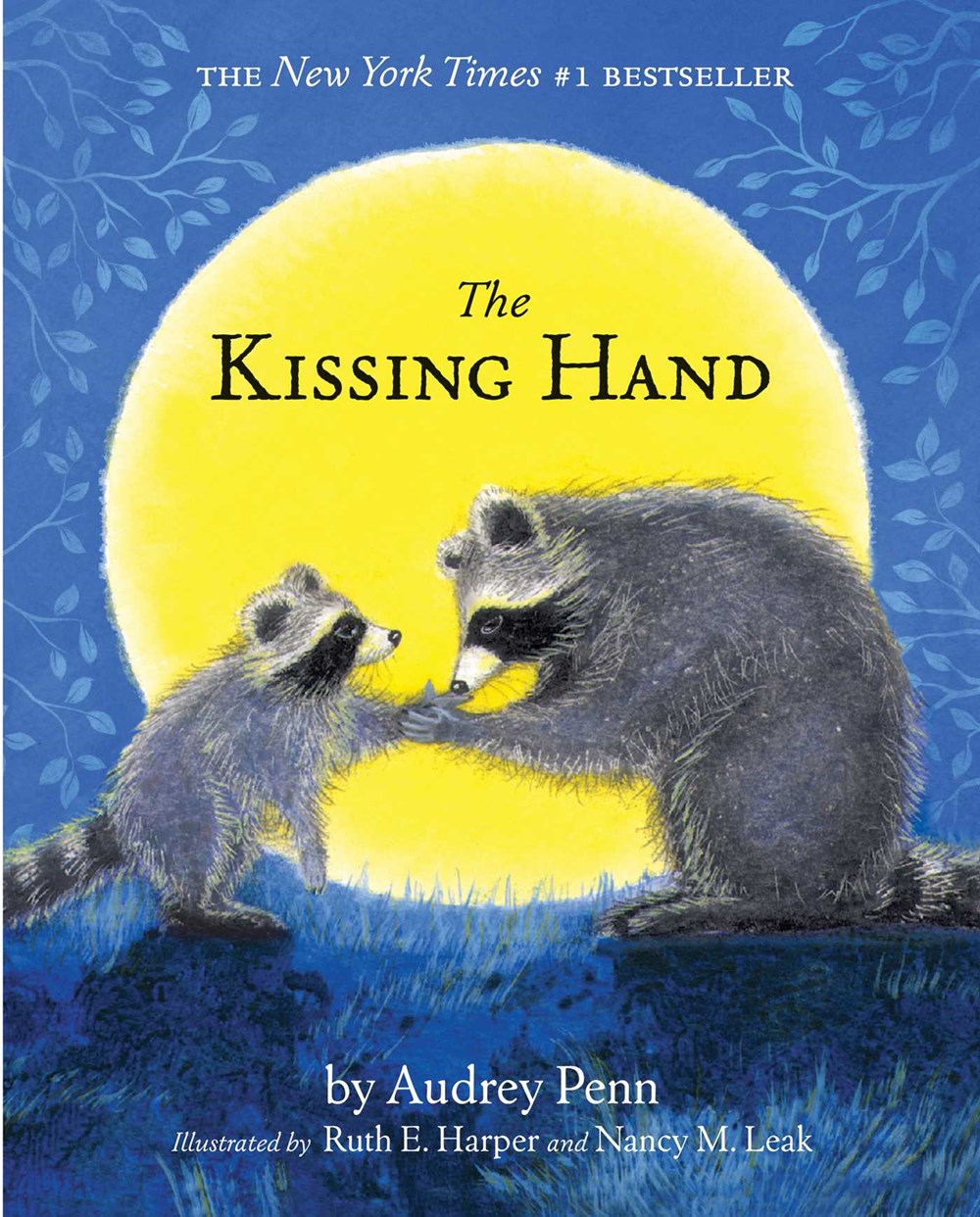 4. The Kissing Hand by Audrey Penn, Ruth E. Harper, & Nancy M. Leak
A truly heartwarming story, The Kissing Hand is a sweet tale about a raccoon and the reassurance of his mother's love. Chester Raccoon, like many children out there, is reluctant to go to school and has some serious school jitters. But Chester's mother teaches him a secret way of carrying her love with him: the Kissing Hand. Mrs. Raccoon gives him a warm, gentle kiss right in the middle of his paw, so whenever Chester misses his mother, he can press his paw to his cheek and feel her love for him. Chester returns the reassuring kiss to his mother as he heads off to school. This book encourages preschool children to address their anxieties about going to school while reassuring them when they are away from their parents for the first time.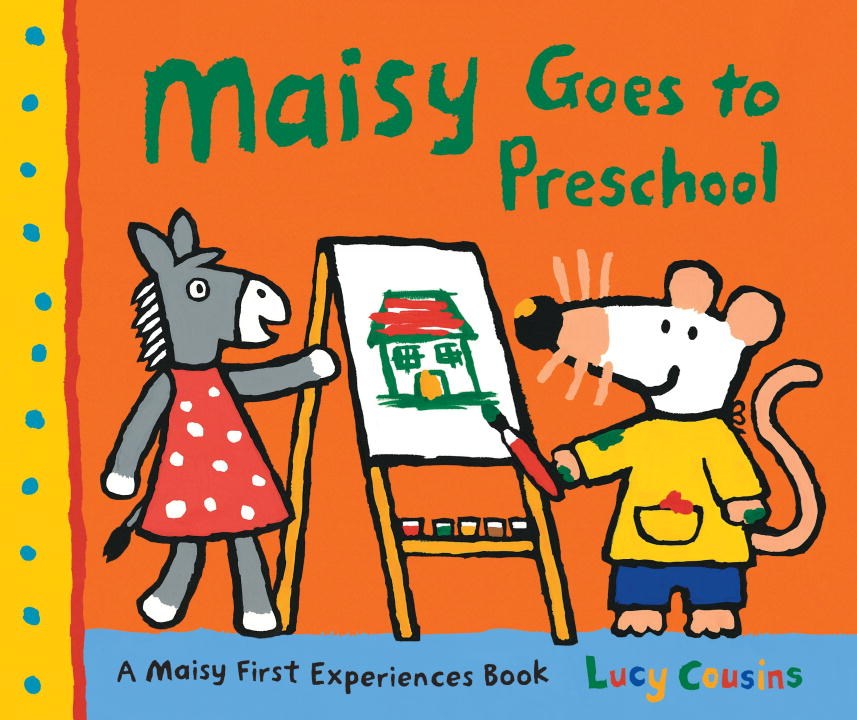 5. Maisy Goes to Preschool by Lucy Cousins
In this bright book full of colorful and beautiful illustrations, Lucy Cousins indulges us in a tale of a day in the life of preschooler Maisy. From the time Maisy hangs her coat to the end of the day, preschool is an activity-filled roller coaster which she thoroughly enjoys. There's painting and snack time, stories and nap time (and a bathroom break in between). If that's not enough, soon the children get ready to haul out their instruments, make some noise and have an amazing time with bright sounds. After that comes the follow-up activity and all the children then head outside for a turn at the sandbox or slide. Those going into preschool will find confidence and excitement for the upcoming school year with this book.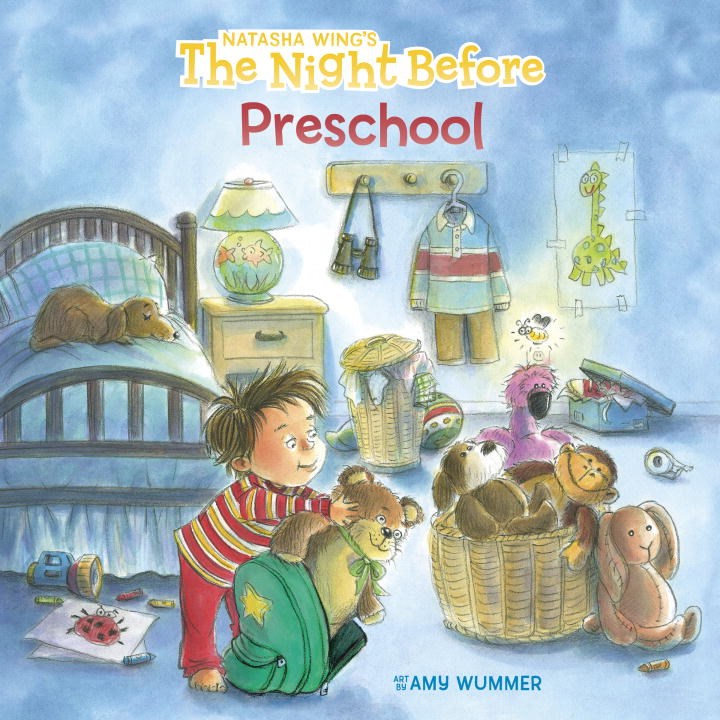 6. The Night Before Preschool by Natasha Wing & Amy Wummer
With rhyming text similar to the classic Christmas tale, The Night Before Preschool chronicles the emotions one child goes through before his first day. As Billy goes to school the next day, he discovers preschool is actually fun and can't wait to go back! From playing games to story time to making new friends, Billy finds there are many things preschool has to offer. Natasha Wing's simple text coupled with Amy Wummer's soft illustrations make this sweet story a must read for the start of the school year.
7. The Pout-Pout Fish Goes to School by Deborah Diesen & Dan Hanna
Fans of The Pout-Pout Fish will love this new adventure from Deborah Diesen and Dan Hanna. In a highly relatable story, Mr. Fish is nervous about starting school. In fact, there are many new things he isn't sure he can do—including writing his name, drawing shapes, and doing math. Little does he know, school is the best place to learn these new skills! For any preschooler with first-day jitters, this book will be a reassuring guide to building confidence in their skills and abilities. After all, if Mr. Fish can do it, so can they!
These top 7 back to school books for preschool students cover the school jitters and apprehensions that children have about going to school for the first time and also open them up to a world of valuable lessons and values which will help them learn and grow. Browse our full list of back to school books for even more ideas!

---
This post was written by Megan Habel, the Brand Strategist at BookPal. She is currently reading A Court of Mist and Fury by Sarah J. Maas.
Recent Posts
Start kindergarten off right with these back to school books.Starting kindergarten can be a daunting …

Start preschool off right with these back to school books.Going back to school is a bittersweet feel …

Get ready to go back to school with these books.Whether it's a toddler going into preschool or young …