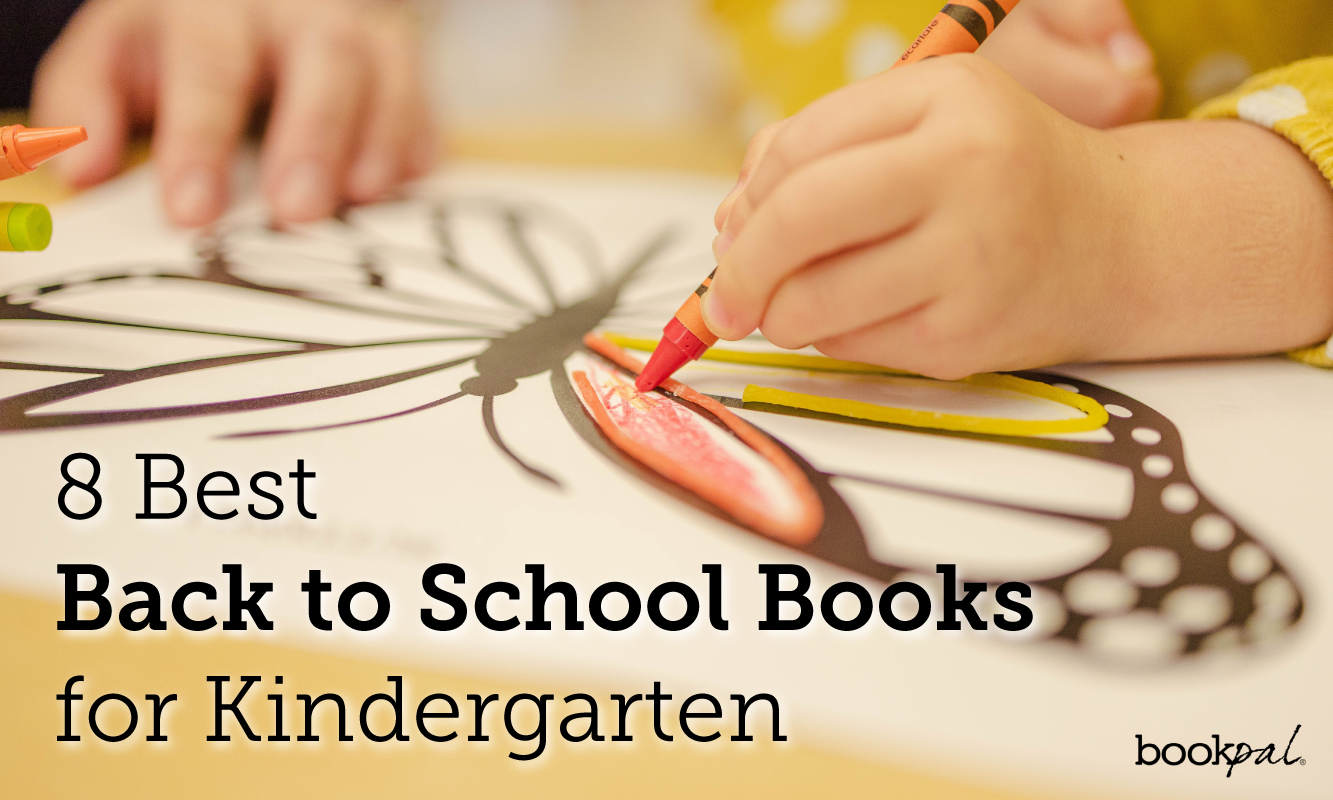 Start kindergarten off right with these back to school books.
Starting kindergarten can be a daunting task for young ones as they face a new environment, new routine, and new people without the comfort of their parents. Therefore, it is vital to address these fears and hype them up for the year ahead before your children enter the kindergarten classroom so that their journey is filled with learning and happiness.
The easiest way to quell your students' fears about kindergarten while also making them excited for the school year is to make them read some of the best back to school books for kindergarten. A carefully thought out book list complete with lessons and fun stories will open their minds to the possibility of kindergarten being their favorite place to be.
From fun alphabet books to picture books, sweet stories to tales filled with lessons and illustrations, we have put together a perfect list of the best books for kindergarten. The list below has just the right variety of books needed for kindergarten children to address their first day jitters and also get excited for the year to come.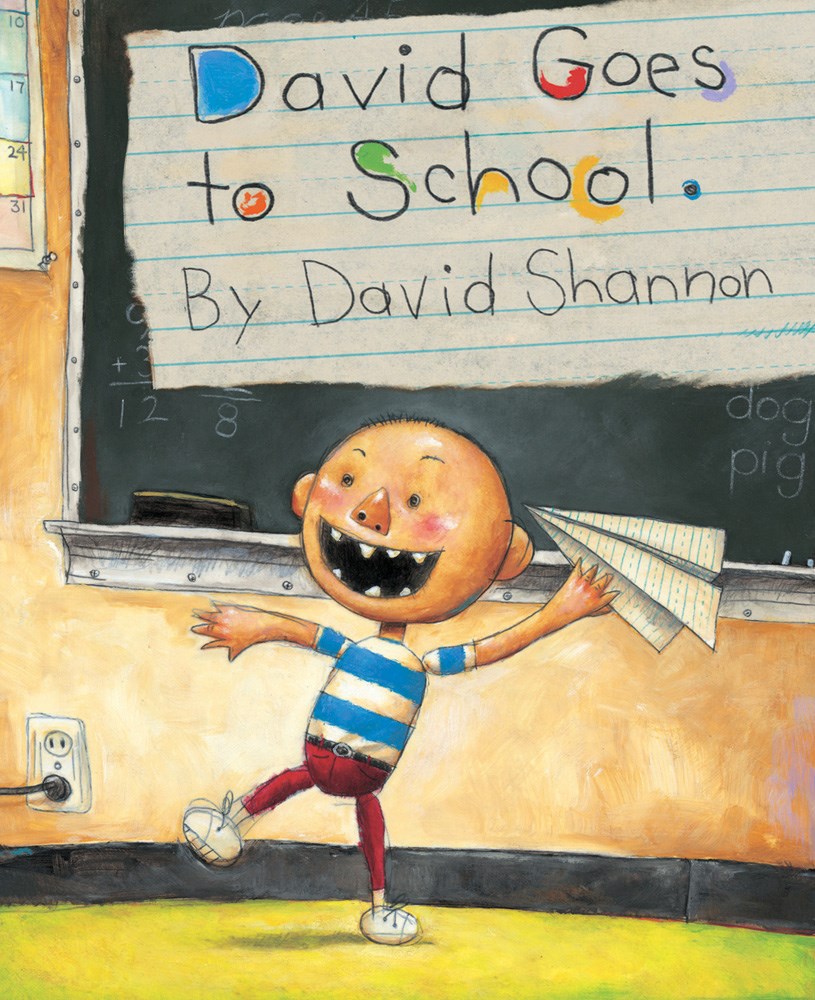 1. David Goes to School by David Shannon
There is nothing as fun as starting the kindergarten school year with a hilarious and amusing story of the troublemakers in class! David Goes to School by David Shannon is classic book about one student's antics in school. David is a pesky school goer who leaves no stone unturned in exasperating his teacher with some amusing yet naughty tricks. The book is filled with colorful and expressive illustrations and the plot of the book has a natural endearing charm to it. David is always misbehaving in school and he naturally gets into trouble for it. The funny and creative plot of this picture book keeps the children hooked and also serves as an important lesson on what to NOT do in school—that is, if you want to stay out of trouble.
This book will certainly lighten the air in the classroom and will fill it with some much needed giggles and laughter. There's nothing like a hilarious story and a picture book to break the ice on the first day of school. It would be a great idea to start off the year with this book, try it out for yourself!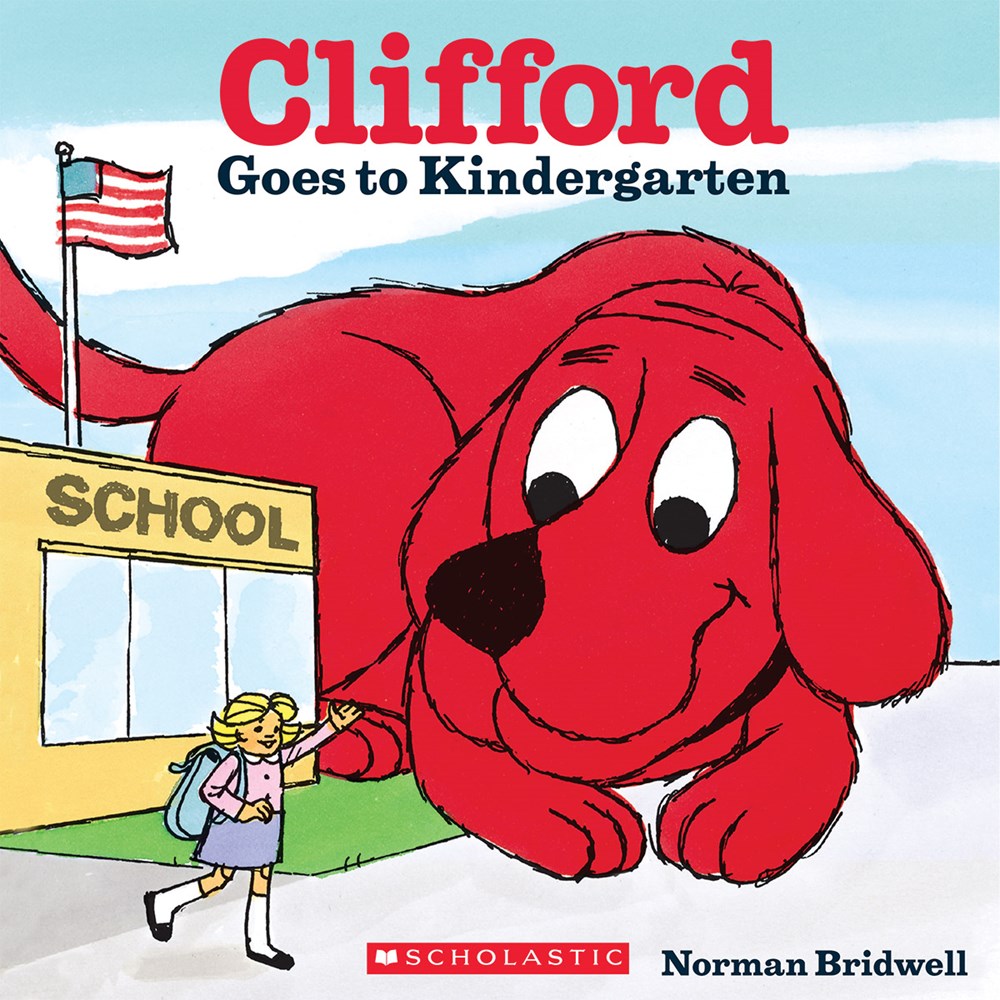 2. Clifford Goes to Kindergarten by Norman Bridwell
It's Emily Elizabeth's first day of school and she can't help but feel the first day jitters. Lucky for Emily, the teacher had sent a note home earlier saying that the children could bring something from home to ease the separation anxiety and help them get settled in the classroom. Little did the teacher know what Emily wanted to bring—or more like, WHO Emily wanted to bring.
Clifford is Emily's dog and accompanies Emily on her day at kindergarten. While Emily is still suffering from school jitters, with Clifford by her side, she learns how fun and delightful kindergarten can be! They sing songs, play games, and thoroughly enjoy the day. This book is filled with colorful and relatable illustrations that will make reluctant students excited and hyped about how fun kindergarten can be.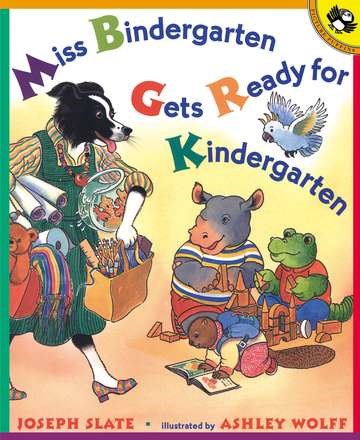 3. Miss Bindergarten Gets Ready for Kindergarten by Joseph Slate & Ashley Wolff
An engaging alphabet book with rhyming and read-aloud features, Miss Bindergarten Gets Ready for Kindergarten is a must-have for the first day of school. Miss Bindergarten, just like any other dedicated teacher, is hard at work and getting the kindergarten classroom ready for her 26 new students. Meanwhile, her new students are busy getting their acts together for the first day of kindergarten: Brenda Heath brushes her teeth, Adam Krupp wakes up, and Christopher Beaker finds his sneaker. Miss Bindergarten adds the last, finishing touches to the classroom so the fun may begin!
This rhyming and brightly animated book is perfect to get students to practice the alphabet while also introducing how fun and engaging kindergarten can be. This book also delivers an important lesson on the importance of teachers and the hard work that goes into preparing the kindergarten classroom.
4. The King of Kindergarten by Derrick Barnes & Vanessa Brantley-Newton
A New York Times bestseller, The King of Kindergarten presents quite an interesting viewpoint on how young children can approach their kindergarten year. As a confident young boy prepares for kindergarten, the sun blazes through the window and illuminates his head like a crown. His mother tells him he is going to be the King of the Kindergarten. Having fully embraced his role, the young kid dresses himself nicely, eats his pancakes, and is deeply enthusiastic to be a part of a whole kingdom of kids. With his energy and excitement, the hero of the story is ready to achieve new milestones in his kindergarten journey, conclude the day, and start another, even more exciting one!
This amusing story by award-winner Derrick Barnes coupled with its bright illustrations by Vanessa Brantley-Newton is sure to give children a boost in confidence and excitement for their time in kindergarten!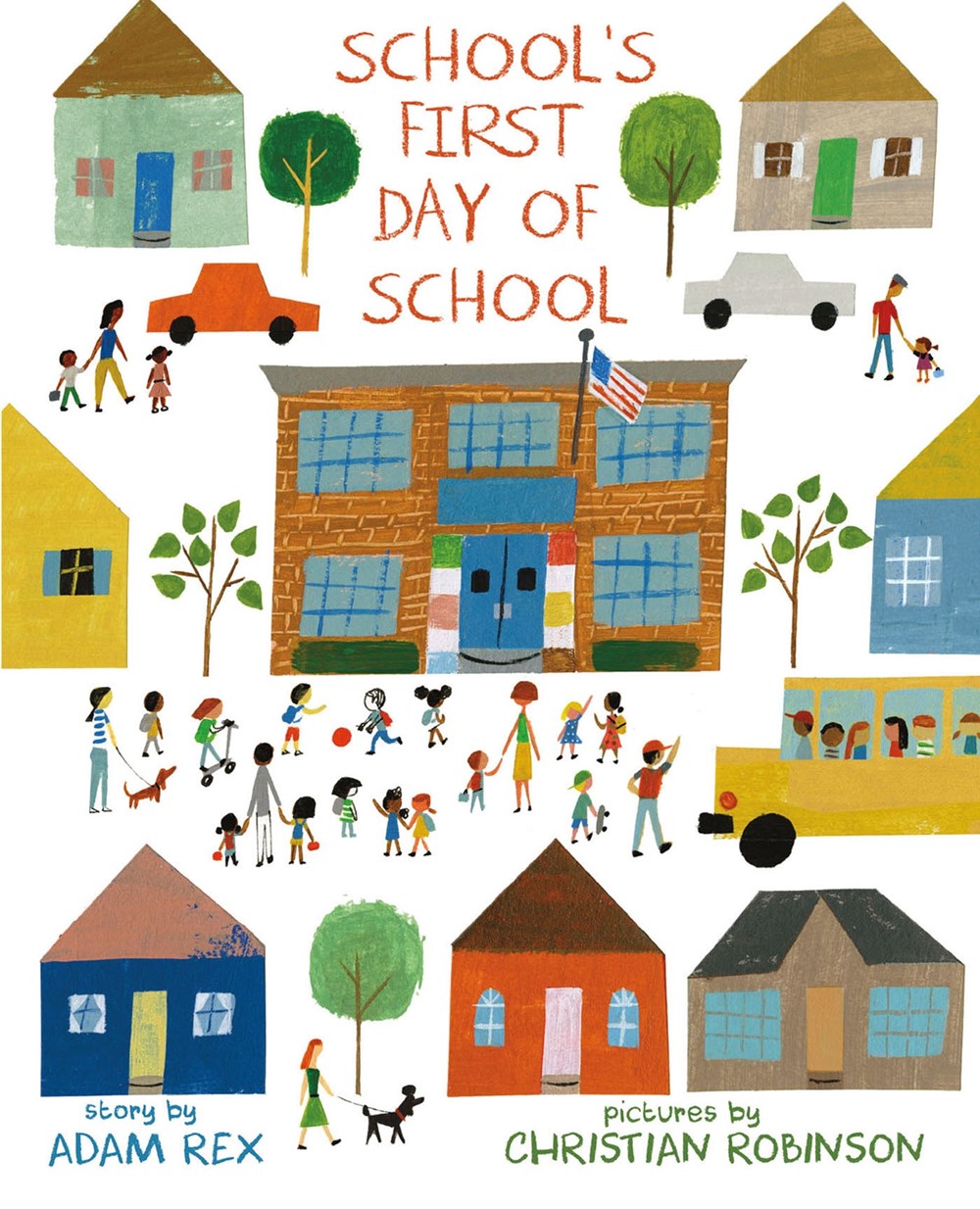 5. School's First Day of School by Adam Rex & Christian Robinson
Readers will be surprised to know that it's not just them who are nervous on the first day of kindergarten—the school is nervous too! It's the first day of school at Frederick Douglass Elementary and first-day jitters can be found in all corners of the school. The school is just as nervous as the new children coming in, if not more. Will the children be nice to him? Will they like the school? And what will they do once they get to the school?
The beginning is a bit rough but eventually, everyone eases into a day in school and discovers that their fears might just be a bit unfounded. A unique spin on first-day jitters, this one touches the heart and teaches a few lessons on being compassionate.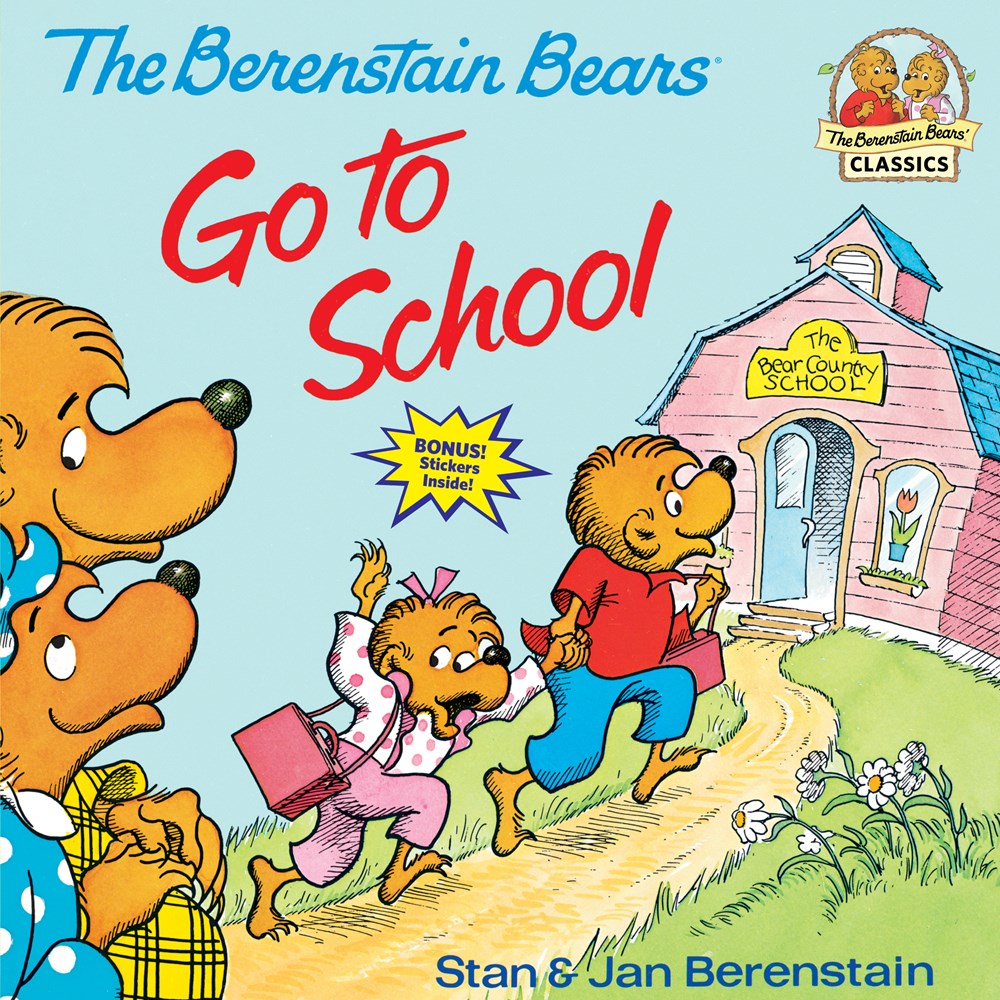 6. The Berenstain Bears Go to School by Stan & Jan Berenstain
It's time to go back to school in Bear County, but Sister Bear can't stop worrying about her first day of kindergarten. She has the same questions many young students ask: what will it be like? Will she make friends? What will they do in class? Luckily, Sister Bear has nothing to worry about as she learns school is a fun place to be with plenty of exciting activities.
Fans of the Berenstain Bears series will enjoy this sweet story about starting kindergarten and discover that school can be something to actually look forward to. This is a must-have for those looking to prepare for the first day of school and adjust to being in the classroom full-time.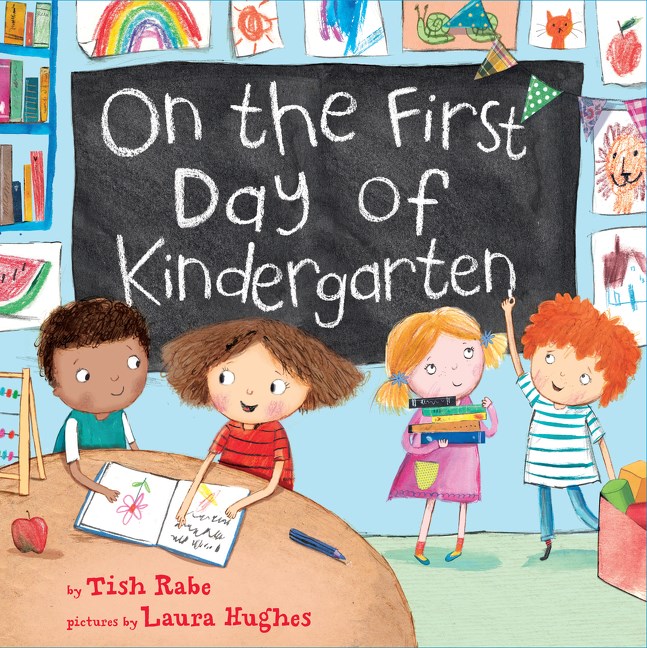 7. On the First Day of Kindergarten by Tish Rabe & Laura Hughes
There are so many exciting things that can happen in kindergarten, especially on the first day! With lyrical and rhyming text, On the First Day of Kindergarten chronicles twelve firsts kids will encounter in school—from making friends to jumping rope or painting a picture.
This adaptation of "The Twelve Days of Christmas" will have students singing over and over again. The lively and colorful illustrations feature a diverse set of characters that any student can relate to while the repetitive nature makes this a simple book for young ones to learn to read on their own.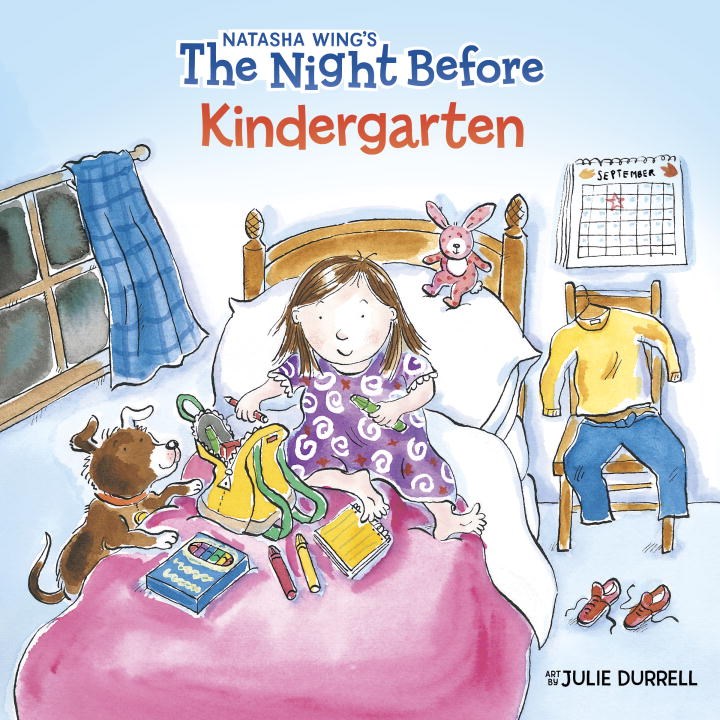 8. The Night Before Kindergarten by Natasha Wing
The first day of kindergarten can be overwhelming and terrifying, but Natasha Wing's The Night Before Kindergarten is the perfect tale to quell their fears.
This story makes use of engaging poetry and heartwarming illustrations about all things that might help the young ones warm up to kindergarten like using school supplies, taking pictures and spending the day without parents. The book itself is a creative spin on the poem, ''The Night before Christmas'' and replaces popular Christmas features with that of a kindergarten classroom. The poetry just rolls over your tongue and the bright and lucid illustrations will put the kindergarten children at ease.
These 8 back to school books for kindergarten cover the apprehensions that kindergarteners have about going to school and also open them up to a world of valuable lessons and values which will help them go a long way.

---
This post was written by Megan Habel, the Brand Strategist at BookPal. She is currently reading A Court of Mist and Fury by Sarah J. Maas.
Recent Posts
Start kindergarten off right with these back to school books.Starting kindergarten can be a daunting …

Start preschool off right with these back to school books.Going back to school is a bittersweet feel …

Get ready to go back to school with these books.Whether it's a toddler going into preschool or young …