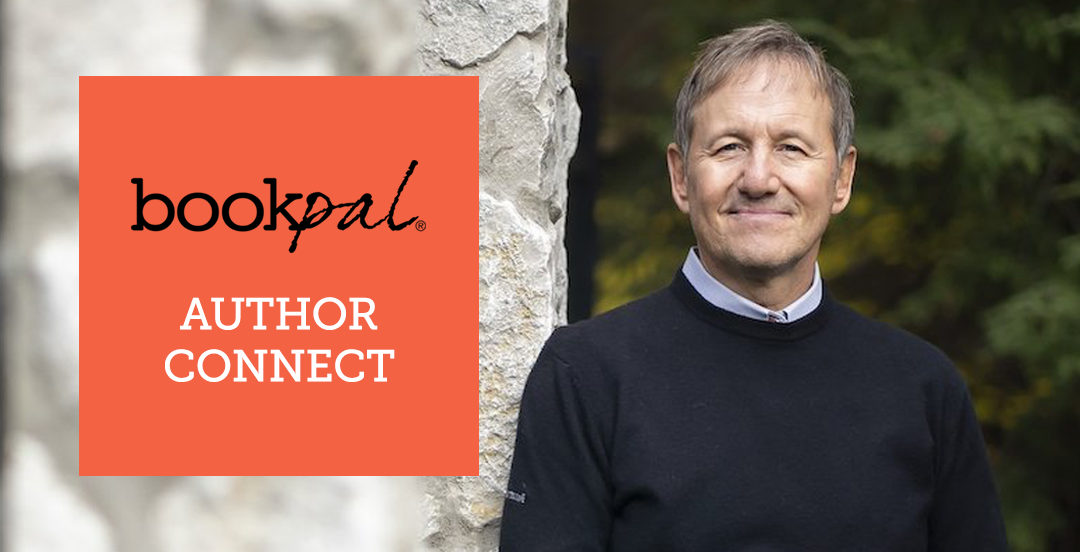 Love your life and secure your future.
Ken Rusk has launched multiple business endeavors over the course of his life and career, starting as a ditch digger for a company in Ohio. He now runs Rusk Industries, Inc.—a company specializing in basement waterproofing and foundation replacement service. His specialty and passion centers squarely on hiring and mentoring employees and guiding them to achieve their personal and professional goals. We sat down with Ken for an AuthorConnect Chat to discuss his new book, Blue-Collar Cash: Love Your Work, Secure Your Future, and Find Happiness for Life.
Coaching is Ken's niche, and creating a culture that brings a company's passion to the core of everything it does while valuing its people is what it's all about for him. Comfort, peace, and freedom are the three elements that have to be at the center of a person's journey at any company (ie. how does one's life goals align with what they do at your organization?).
Ken's company asks each person to draw a map/picture of how they sees their lives down the line. Questions like "What kind of housing is important for you to have long-term?" "What are your hobbies?" or "What charities are important to you?" permeate this experience. At the end, each of his team members has a clearer picture of what they want, so that they can achieve their goals through their career development.
People are changing their ideas about what they want to do with their lives, especially during the COVID-19 pandemic. Industries like home building and development, exploration of DIY/home projects, and construction are all industries and trades that are booming at this time. There is a surge in demand for plumbers, electricians, home builders, construction workers, and contractors. It's a good time indeed to consider where your passions lie as "there is a huge black hole of supply right now" for these kinds of workers.
"We should be looking to balance out the non-specific degrees coming out of higher education institutions and growing opportunities for people to explore technical/trade programs or apprenticeships." Ken goes on to explain that college is great, but it's not the only option for every person: "There are 60-70% of jobs that are done with your hands, and there is a need to inform students about these opportunities." Pro Tip: Check out the back of Blue-Collar Cash in the appendix for a complete list of jobs with salary info.
Ken shares some terrific tips on saving early and often for your retirement (hello 401K savings - so important!) as well as how to be a mentor (or find the right mentor) in our AuthorConnect Chat below. If you're interested in learning more about Ken's book, Blue-Collar Cash, visit our website.
Be the first to hear about future AuthorConnect Chats:
---
This post was written by Megan Habel, the Brand Strategist at BookPal. She is currently reading Less by Andrew Sean Greer.
Recent Posts
Introducing five books to improve your relationships Nancy won't stop gossiping abo …

Introducing ten books that will enhance your brand How can your company exceed cust …

How to Inspire Creativity in the Workplace Being creative and thinking of original ideas in the …