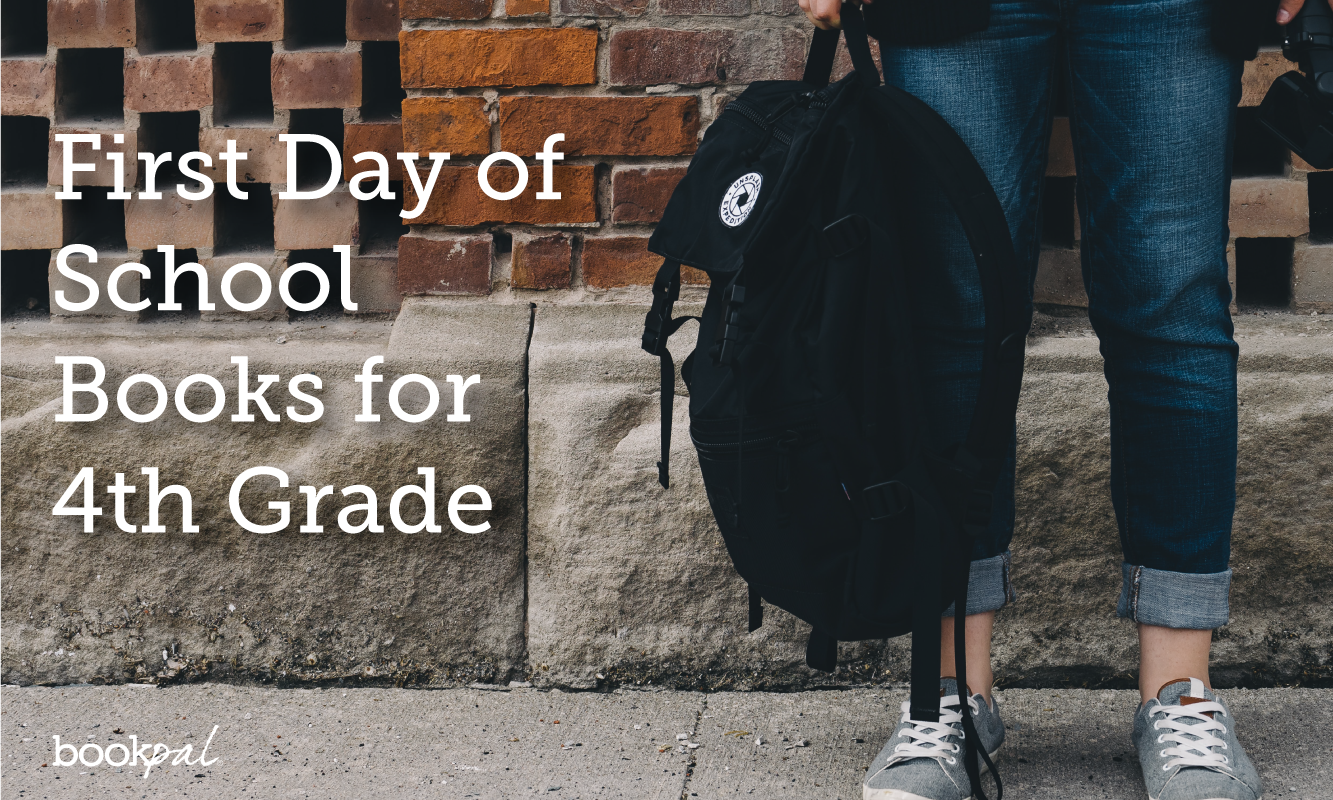 Start fourth grade off right with these back to school books.
A new school year is always an exciting time for children, especially the first day of school. But what books should you give them on the first day? We've got you covered with five great titles that will help ease your child into the new school year.
Not every book is equal when it comes to easing your child into his or her new educational surroundings. Some are too complex for younger children; some are too easy; some seem like they were designed exclusively to put parents in their place. But others are just right.
The following five books feature characters who are in the fourth grade and provide relatable and engaging stories. And while some of these books have been around for quite some time, they're still worth reading today.
Our list of the top first day of school books for 4th grade include heartwarming stories infused with valuable lessons and tales by award winning authors of children's books which are sure to brighten up the classroom library.
Below, you can find our list of 5 first day of school books for 4th grade complete with descriptions and their learning value.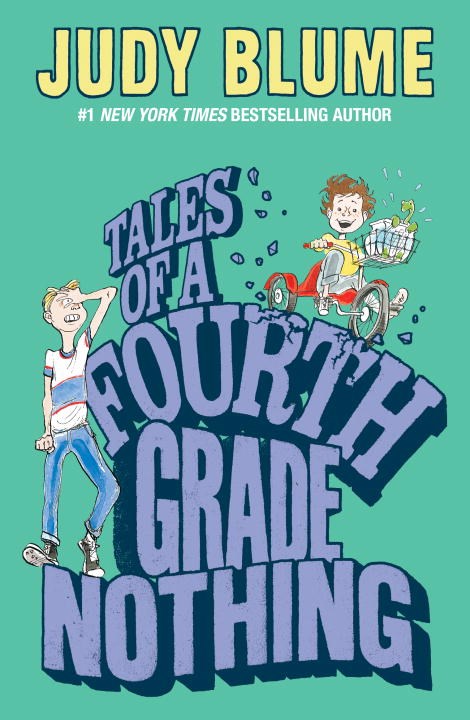 1. Tales of a Fourth Grade Nothing by Judy Blume
A seasoned author with over 4 decades of writing experience under her belt, Judy Blume's books are filled with fantastic and humorous stories. This tale covers the trials and tribulations of growing up as told through the lens of Peter Hatcher, whose life is made difficult by his pesky two year old brother, Fudge.
Despite Fudge's antics going as far as ruining Peter's homework, much to his dismay, it does not invoke the punishment of their parents. In fact, they keep doting on Fudge. The story builds on itself, creating an unexpected and very amusing climax.
Fudge's actions lead to a lot of frustration on Peter's part, however good things also come out of Fudge's naughtiness. The hilarious tale has the perfect amount and blend of emotions as the characters navigate their way through life.
A classic representation of sibling rivalry and how it tends to make growing up difficult, Tales of a Fourth Grade Nothing captures the entire plot in an amusing and funny manner. It provides students with the perfect amount of learning about patience, yet keeps students hooked. This is a great book for keeping kids entertained and learning at the same time.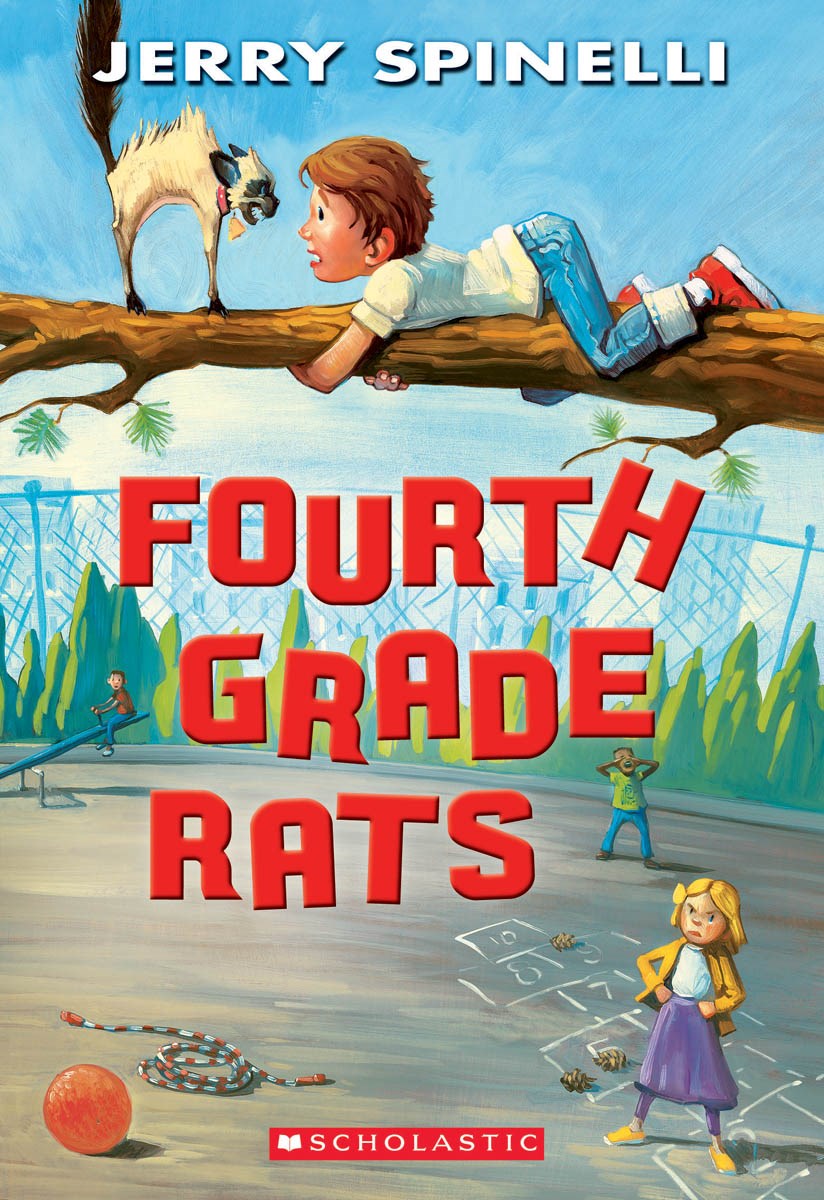 2. Fourth Grade Rats by Jerry Spinelli
Another one of those amazing first day of school books for 4th grade, Fourth Grade Rats by Jerry Spinelli takes readers on Suds's journey through the fourth grade. No one said that growing up was easy and fourth grade certainly is not. Last year Suds was a third grade angel, but this year he is going to be a fourth grade rat. First graders are babies, second graders are cats, third graders are angels and well, fourth graders are rats.
On his journey through the fourth grade, Suds discovers how tough fourth graders can actually be. Much to his shock, fourth graders are not afraid of spiders, they even say no to their moms, and last but certainly not the least, push first graders off their swings. Also—they never, EVER cry.
While Suds tries his best to embrace the fourth grader persona and act like a fourth grade rat, something or the other goes wrong. Thankfully, Suds has Joey, his best friend, by his side to teach him how to toughen up. But will Suds be able to? Will he actually become a fourth grade rat? Find out in this heartwarming story if Suds remains a wimp or does, in fact, toughen up!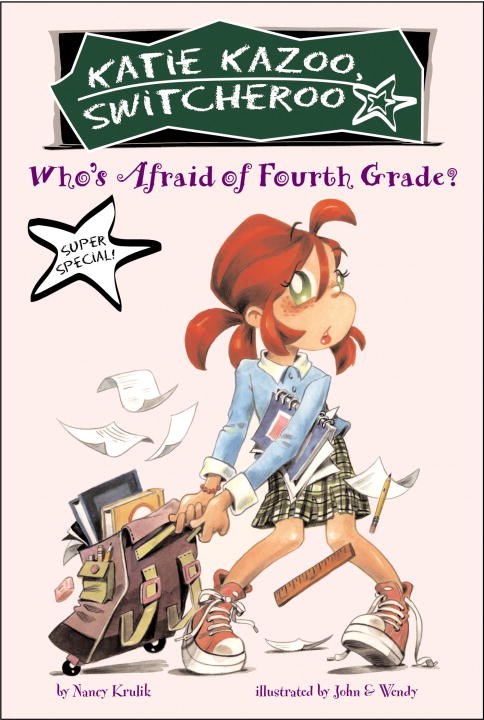 3. Who's Afraid of Fourth Grade? By Nancy Krulik & John & Wendy
Who's Afraid of Fourth Grade by Nancy Krulik encapsulates the emotions of a fourth grader rather perfectly. Katie, the main character of this lovely story, is initially excited about fourth grade. In fact, Katie and her friends can not wait to enter the fourth grade. However, they are in for quite the surprise as fourth grade is not just fun and frolic—life has changed and they have grown up.
With the pressure of new classes, teachers, friends, and lessons building up on Katie, she is not quite sure if she likes fourth grade after all. As if that weren't enough, the magic wind appears and turns her into her former friends, twice.
First, Katie is transformed into Emma Weber who is a new friend. Katie has quite the trouble navigating through Emma's life as she has her hands full with three younger siblings. Then, Katie is transformed into her former best friend, Suzanne who is just about to make a fashion debut on the runway.
Katie is in quite the fix twice, so what does a fourth grader like her even do? With hilarious twists and turns, this book is sure to be greeted with warmth and laughter.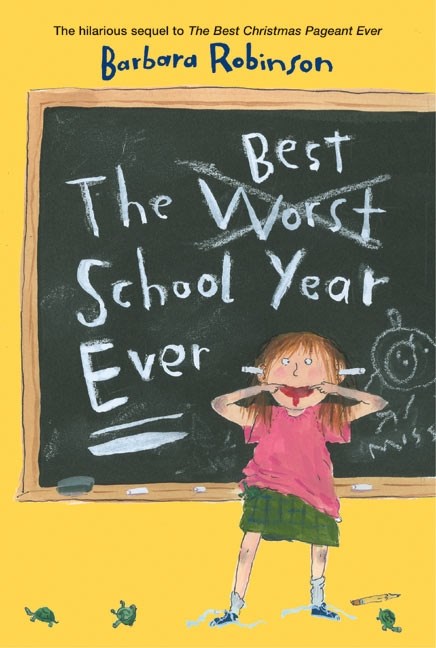 4. The Best School Year Ever by Barbara Robinson
Another hilarious and fun-filled story, The Best School Year Ever is a sequel to the book, The Best Christmas Pageant Ever by Barbara Robinson. The latter introduced us to possibly the worst kids in the world, the Herdman kids! The six misfits—Imogene, Claude, Ralph, Leroy, Ollie, and Gladys Herdman—haven't changed a bit. The Herdman kids are still the same, full of hilarious antics and naughty pranks which put people around them on the edge of their seats.
In this sequel, the readers are in for a rollercoaster as the story takes you on a ride that involves a missing gerbil, a crazy cat, and a tattooed baby. The story focuses on another girl's experience with the Herdman kids, Beth Bradley.
One fine day, the teacher asks all the children to give their classmates compliments. Alas! Beth Bradley picks Imogene Herdman's name which forces her to see Imogene in a different light and see the good in her.
Maybe behind the outrageous pranks and antics, the Herdmans have good in them? Find out in this hilarious and amusing story which is sure to send the fourth graders into fits of laughter while also learning some valuable lessons.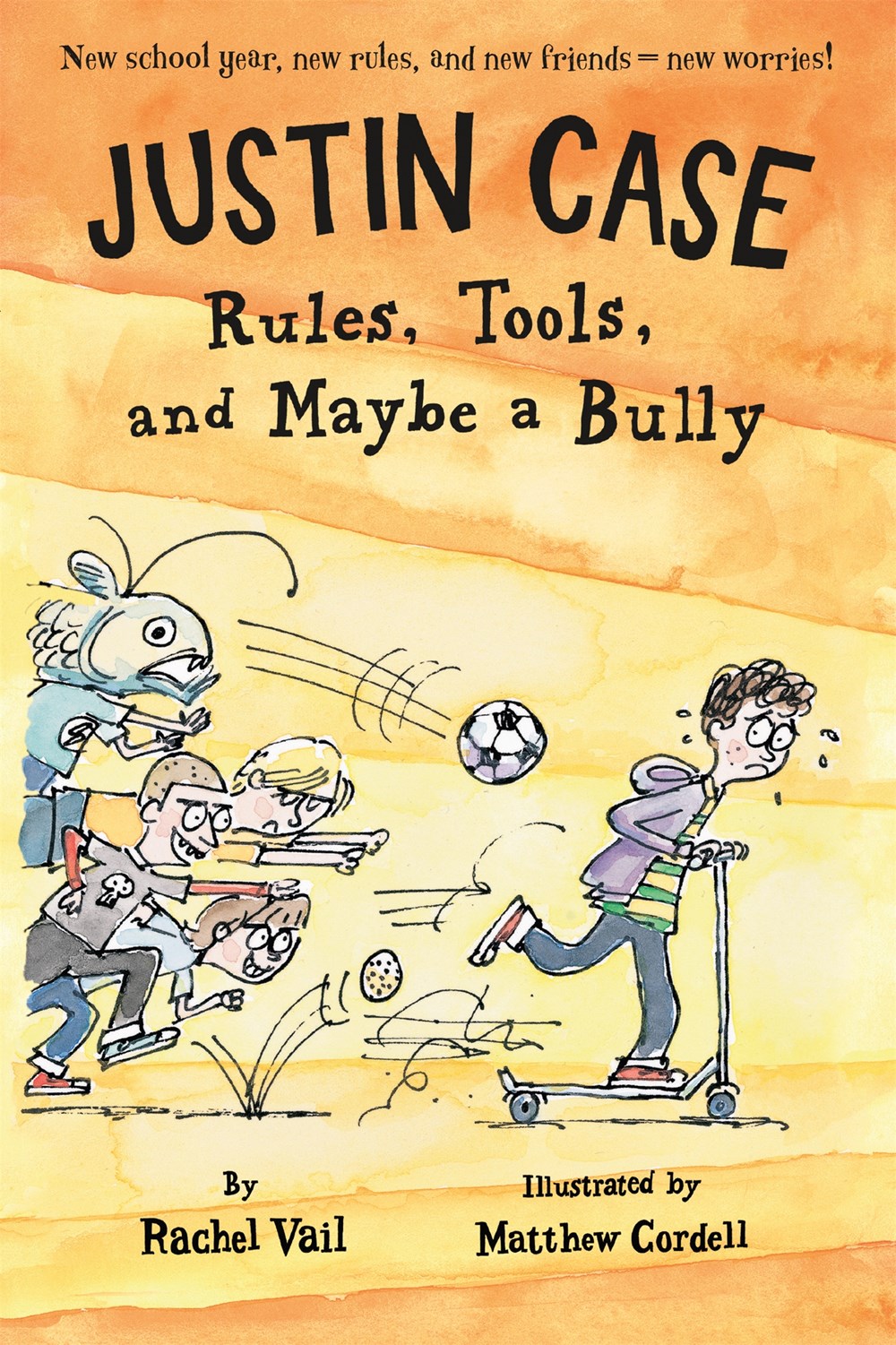 5. Justin Case: Rules, Tools, and Maybe a Bully by Rachel Vail & Matthew Cordell
Fourth graders will relate to the journey and adventures of Justin Case in this third story from the critically acclaimed series. Justin made it through third grade and also the summer bootcamp, but will he be able to make it through the fourth grade?
Now, there is much more to worry about; friends, bullies, tests, and grades. Justin's journey through the fourth grade is an accurate reflection of the worries and tribulations of elementary school children as they navigate their ways through the school year.
Rachel Vail is an award-winning author and has written some undeniable classics. Her books are well-known for their heartwarming and lovely stories.

---
This post was written by Megan Habel, the Brand Strategist at BookPal. She is currently reading A Court of Mist and Fury by Sarah J. Maas.
Recent Posts
Featuring 30 top books trending with BookPal customers. Need inspiration for your TBR list? Below …

Start fourth grade off right with these back to school books.A new school year is always an exciting …

Start third grade off right with these back to school books.Keeping kids excited for learning can be …