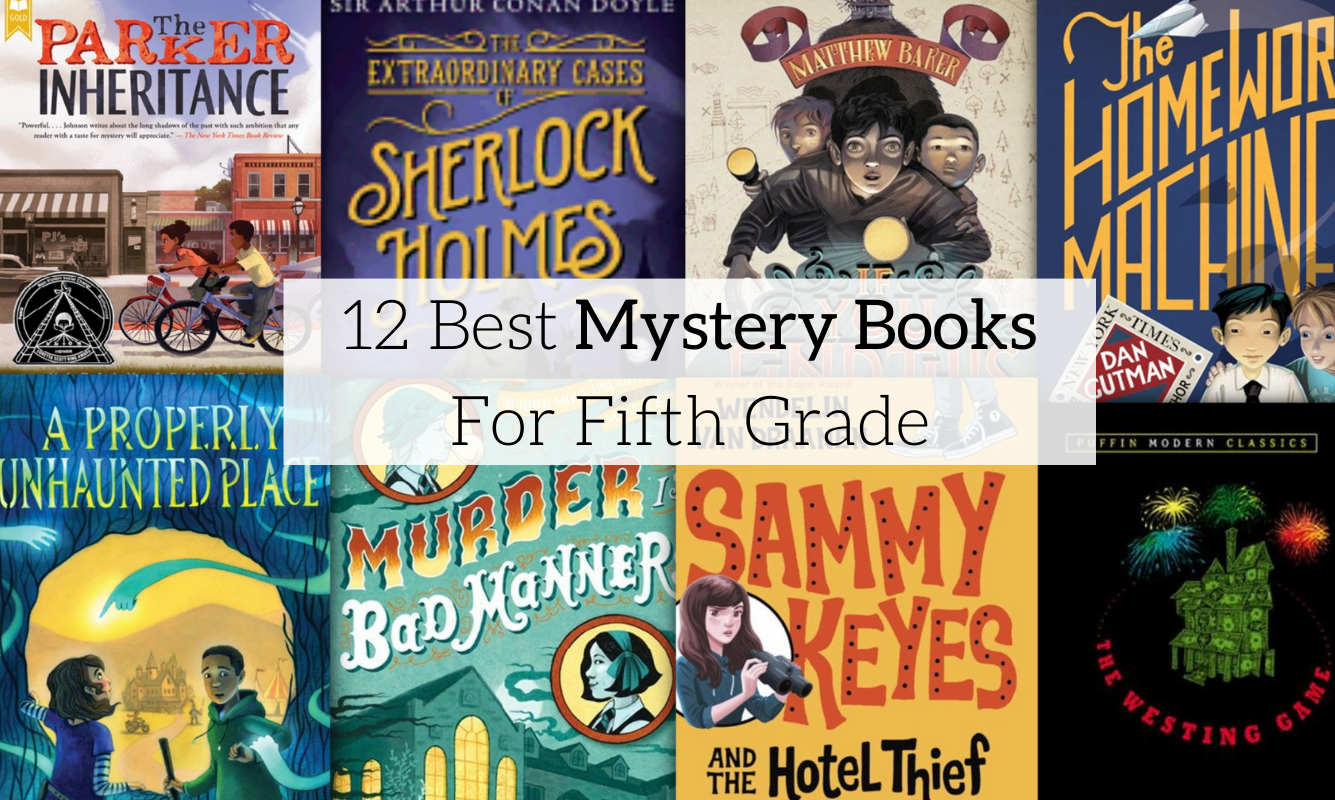 12 captivating mystery books for fifth graders
Many students are drawn to the mystery genre since it allows them to learn from the protagonist who is learning about themselves and their world. Not only that, but the mystery genre inspires readers to piece together new information and solve problems by predicting what will happen next.
Fifth-grade students who enjoy mysteries will love these engaging and gripping novels. These books feature interesting settings, complex plots and diverse characters who carry out important actions that drive the story forward. Some of these books also offer a deeper theme or moral lesson, making them more than just entertaining reads for the fourth and fifth grade.
Fifth-grade readers will be immersed in the mystery of these stories. They will be captivated by the character's adventures and compelled by each unique change in the plot. More importantly, their vocabulary and problem-solving skills will improve. Each novel includes a fresh twist on the classic mystery genre that keeps readers guessing until the surprising climax. Here are 12 of the best mystery books that will have fifth-graders hooked!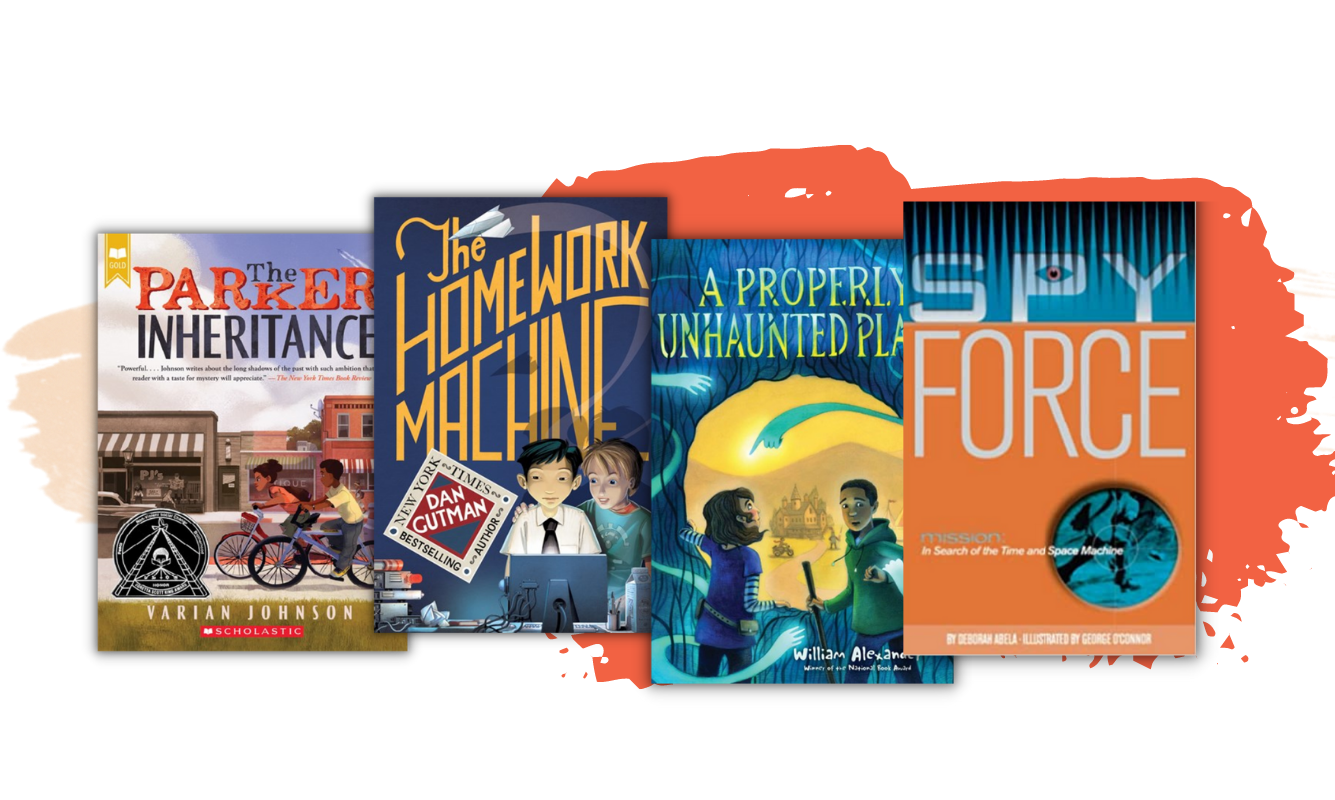 1. The Parker Inheritance by Varian Johnson
When it comes to mystery books, stories with a puzzle always top the list. The Parker Inheritance starts off with Candance, getting her hands on a letter in an old attic in South Carolina which begins her journey to piece together a very important puzzle. She finds out that the letter is addressed to her grandmother who suspiciously left town. Not only will she discover pieces of her own family's past, and the dark history of her town, but there is also a fortune awaiting the person who solves the puzzle.
Together with the help of Brandon, the quiet boy that lives across the street, Candance begins to unravel the mystery which leads her into deep secrets of lost love, forgotten heroes, and family secrets.
Will they be able to find the fortune and fulfill the letter's promise?
2. The Homework Machine by Dan Gutman
Four fifth-grade students are carrying a deep secret - the homework machine. The homework machine is a computer programmed to complete their homework assignments but things take an unexpected turn.
Before long, the homework machine becomes more powerful than ever before and their own creation begins to spin out of their control. Now this group of four are in a battle with Belch - the machine they created, and the consequences could be dreadful! At first, they were bound together, but now they face disaster as they race against time to stop Belch. They may wound up in jail or even worse.
Who will win?
3. A Properly Unhaunted Place by Will Alexander
When it comes to mystery books, haunted stories naturally follow suit. A Properly Unhaunted Place is a remarkable tale of Rosa Ramona Diaz, who specializes in ghost appeasement with her mother, except she moves to Ingot, a place without any ghosts. Instead of being excited about being in a new place, Rosa is not amused by Ingot, where the town's only claim to fame is an inaccurate Renaissance Festival. She still doesn't know why her mother wanted to move to the world's most un-haunted town.
The other character, Jasper, has always lived in Ingot with his parents, both of which play characters at the Renaissance Festival. However, the place does not remain un-haunted for long. An apparition haunts the fairgrounds and soon ghosts and angry spirits will terrorize the town of Ingot. Now Rosa is delighted. She can finally use her skills to search for the ghost and put it to rest. Jasper and Rosa team up and now have to try to restore peace by appeasing the angry spirits of Ingot. This spooky adventure is hilarious and a fun spin on a traditional mystery story.
Readers will be entertained by Rosa and Jasper's unlikely friendship and will be wanting to know what happens next.
4. Spy Force Mission: In Search of Space and Time Machine by Deborah Abela
Thrillers and science fiction are some of the most loved mystery novels. In Spy Force Mission, fifth-grade students will stumble on a perfect blend of mystery, thriller, and science fiction.
An 11-year-old who is troubled by her boredom decides to fantasize about living the life of a spy. Max wants the interesting life of Alex Crane, a super spy. Max lives with her mother who works all day, but when her mother becomes too busy and sends her off to her aunt's farm for the entire summer, Max is shocked. She thinks her life is so dull until she stumbles upon something fascinating - a spy ring. Now it's as if her spy mission stories have suddenly manifested in reality. When she outsmarts the evil Mr. Blue, Max knows she's up for even more tasks. An ultimate thriller for middle school students, Spy Force Mission will have them on the edge of their seats as they follow the main character through her adventures of being a member of the Spy Force.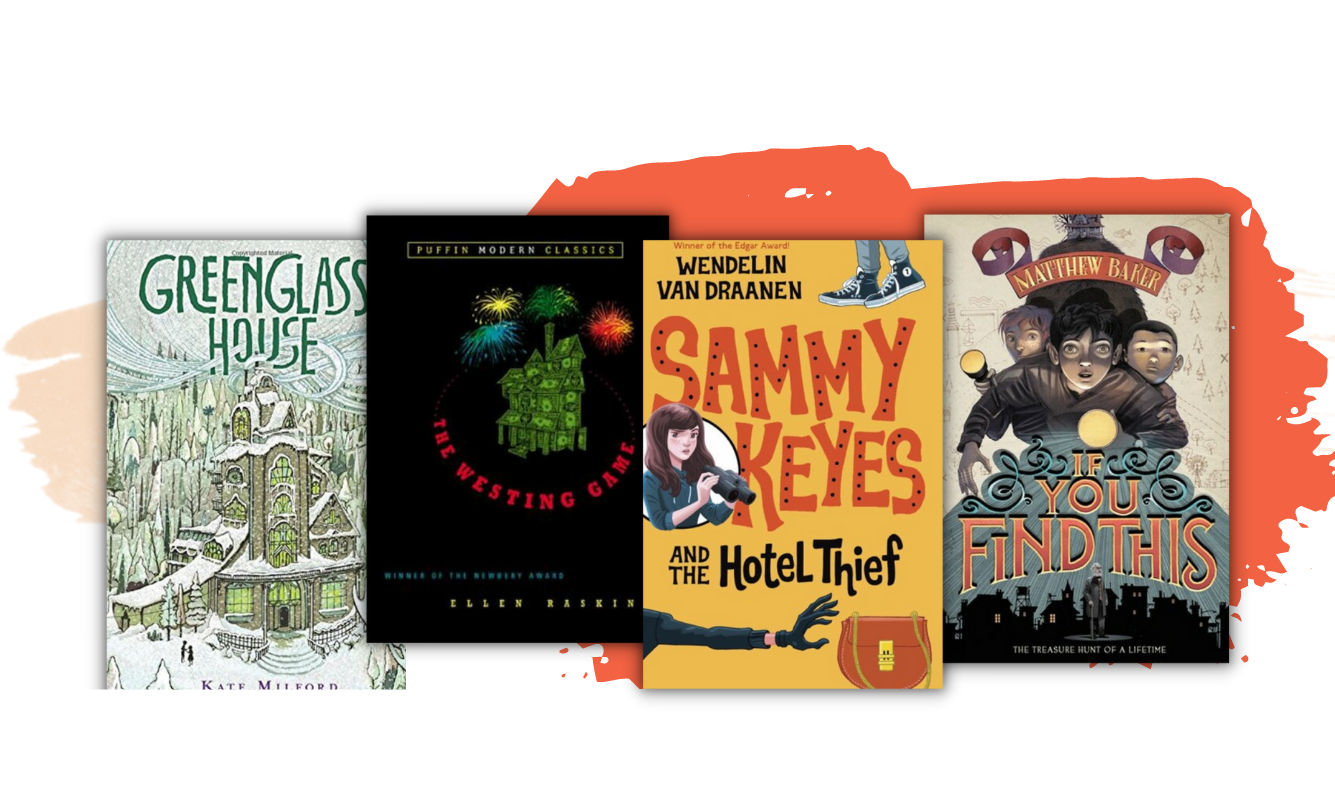 5. The Greenglass House by Kate Milford
The Greenglass House by Kate is a captivating mystery for young readers. The award-winning book takes place in the tradition of the Mysterious Benedict Society books and is perfect for fifth graders who are fans of mysteries like The Westing Game. Another remarkable story, The Greenglass House is narrated through the perspective of a ten-year-old boy, Milo, who helps run the family's inn.
The tale takes an interesting twist when the family is on vacation but strange guests start to pour into the house with bizarre secrets connected to the old inn. Milo, together, with the cook's daughter, Meddy, set out on a journey to solve this mystery about the guest's strange connection to Greenglass House. They must uncover clues and discover the truth about this secret inn, ultimately discovering even more about themselves in the process.
6. The Westing Game by Ellen Raskin
The Newbery Award-winning murder story, The Westing Game is a spine-chilling murder and thriller that offers an exciting reading experience. The plot of the book revolves around a bunch of different characters who come together to solve the murder of Sam Westing. Sam Westing, the eccentric millionaire decides that he is going to have everyone he knew play one final game. Even though he may be dead, that won't stop him from challenging his peers who are reading his will. Unfortunately, they may even be dealing with a murder!
An award of a million dollars is promised to anyone who manages to solve this murder mystery and unravel the puzzle. So, who is the murderer, and will Sam Westing's peers be able to solve the case in time to win the million-dollar reward?
7. Sammy Keyes and the Hotel Thief by Wendelin Van Draanen
When it comes to a mystery book list for middle-grade students, no list is ever complete without a detective novel. Sammy Keyes is a lovable, teenage detective who is usually caught up in interesting adventures and mysteries that are thoroughly enjoyable and a delight to read.
Sammy Keyes witnesses a burglary and recognizes the thief. What she should have done was call the police, but instead, she decides she knows just exactly how to solve this mystery. Officer Borsch doesn't believe her, casting her aside as a snot-nosed kid. Sammy Keyes is not a clueless seventh-grader anymore. She's older and wiser and will prove exactly what she saw no matter what.
The fast-paced Sammy Keyes stories together along with their gripping plots will again have readers on the edge of their seats, sometimes overjoyed and at other times, fully anxious about what will happen next. This modern whodunit type book is exciting and perfect for any fifth-grader who will enjoy a new mystery. They will be entertained by Sammy's personal life and all of the drama, including her love interest Casey and the twists and turns of being a detective.
8. If you Find This by Matthew Baker
The plot of this book revolves around Nicholas who happens to be a math and music genius and hence has the best of both worlds. However, Nicholas is caught in a dilemma when his father loses his job and has to sell the house which happens to have the only lasting memories of his younger brother.
Just in the nick of time, Nicholas's grandfather arrives who has hidden priceless treasure somewhere in the town. Will Nicholas manage to find the treasure that is needed to save his house?
Nicholas is on a quest to prove his grandfather's treasure is real and to find where it is hidden. A tale of unexpected bravery, If You Find This, is perfect for fans of The Goonies and Holes!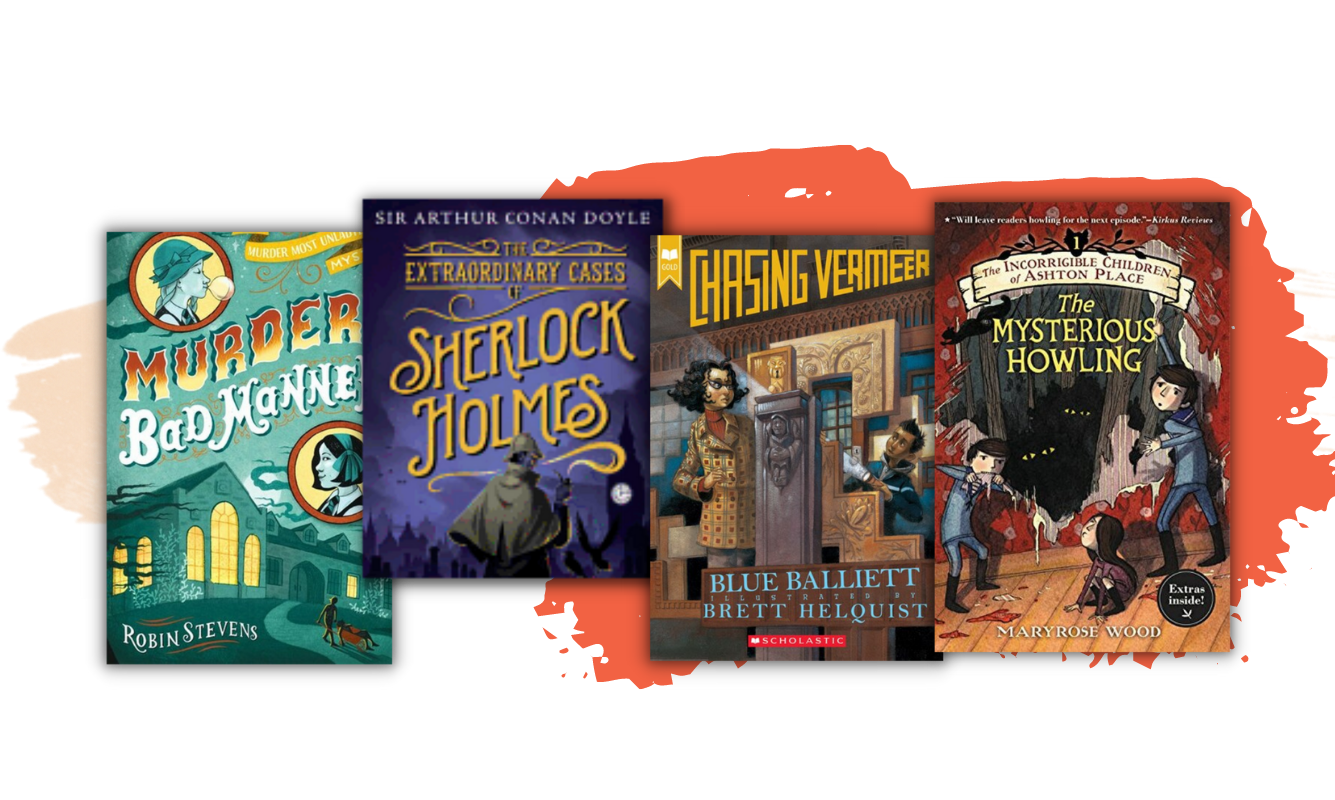 9. Murder is Bad Manners by Robin Stevens
Two best friends, Daisy and Hazel, have a strong penchant for solving mysteries and have a secret detective agency. However, the only problem is that they have nothing to investigate until one day, Hazel discovers the body of her science teacher, Ms. Bell who suddenly disappears. They are certain it is a murder, and they have more than one suspect.
Determined to solve this murder mystery, find the body and stop the killer, Hazel and Daisy set out on their journey. But will they be able to get to the bottom of this? Will they still remain friends?
10. The Extraordinary Cases of Sherlock Holmes by Sir Arthur Conan
This is one of the best mystery books. Sherlock Holmes has stood the test of time and remains to date, one of the best mystery and thrillers to ever have existed. This book covers the adventures of Sherlock Holmes and his side-kick, Dr. Watson as they explore cases and make enlightening deductions.
This book is a collection of eight mystery stories that include some of the best and most thought-provoking tales from Arthur Conan. Fifth graders will fall in love with the classic detective and put on their own investigative lenses to solve these timeless mysteries.
11. Chasing Vermeer by Blue Balliet
Strange events bring Petra and Calder together, and then the invaluable painting of Vermeer disappears. Before long, the pair find themselves at the very center of an international art scandal where everyone is a suspect.
Petra and Calder are now drawn into the mystery of finding Vermeer. Will they be able to use their problem-solving skills, intuition, and knowledge to get their hands on the painting? They will have to and even try to decipher a crime that has eluded the FBI. Follow them through their journey of uncovering why the Vermeer painting has disappeared.
Chasing Vermeer is a puzzle within a mystery, a truly bewitching tale. The story will draw readers in and motivate them to search for clues.
12. The Incorrigible Children of Ashton Place by Maryrose Wood
The incorrigible children of Ashton Place are no ordinary children but lucky for Miss Penelope, she is no ordinary governess either. Being a graduate of Swanburne Academy for Poor Bright Females, she must rise to the occasion and instruct the children on Latin verbs and the proper use of globes, but first, she must teach them to let go of their canine instincts.
But Ashton place is rife with mysteries for Miss Penelope to solve! Who are these wild creatures and how did they end up here? Will Penelope be able to tame these children that have proven to be beasts of nature?

---
This post was written by Joelle Shusterman, the Marketing Intern at BookPal. She is currently reading Criers War by Nina Varela.
Recent Posts
Have you ever had to sit through the same training and development courses with the cheesy videos or …

The Best Bilingual Children's Books For Your Child's Reading List! With bilingualism on the ris …

It is your time to show the backbone of your company that you appreciate them… your employees! This …