Posted by Sophie Butler on May 05, 2023
Celebrate AAPI Heritage Month With These 20 Children's Books

Happy Asian American and Pacific Islander (AAPI) Heritage Month! May is a time to celebrate and recognize the contributions & achievements of AAPI individuals throughout our history and culture. As parents, caregivers, and educators, it's important to teach children about the diverse cultures and experiences of the AAPI community. One way we love to do this is through books of course!
Reading books about AAPI experiences can help children develop empathy, understanding, and respect for different cultures. It can also help AAPI children see themselves and their families reflected in the books they read, promoting a sense of pride and identity.
To celebrate AAPI Heritage Month with your kiddos, we've compiled a list of AAPI books that showcase the diverse experiences from the different regions of Asia. Travel to the cities of Korea, discover the traditions of Bangladeshi culture, explore the foods of China, or say aloha to Hawaiian natives. So grab your passport and get ready to dive into these 20 books to read for Asian American and Pacific Islander Heritage Month!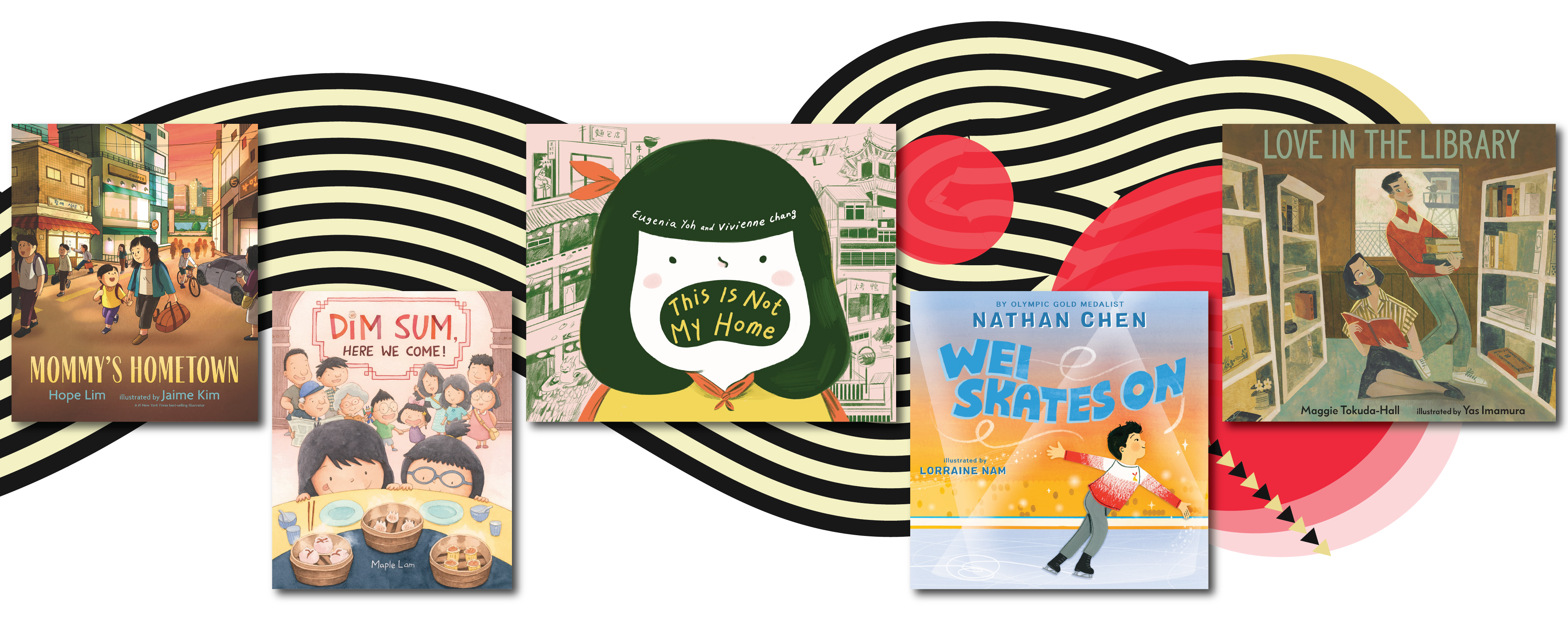 Eastern Asia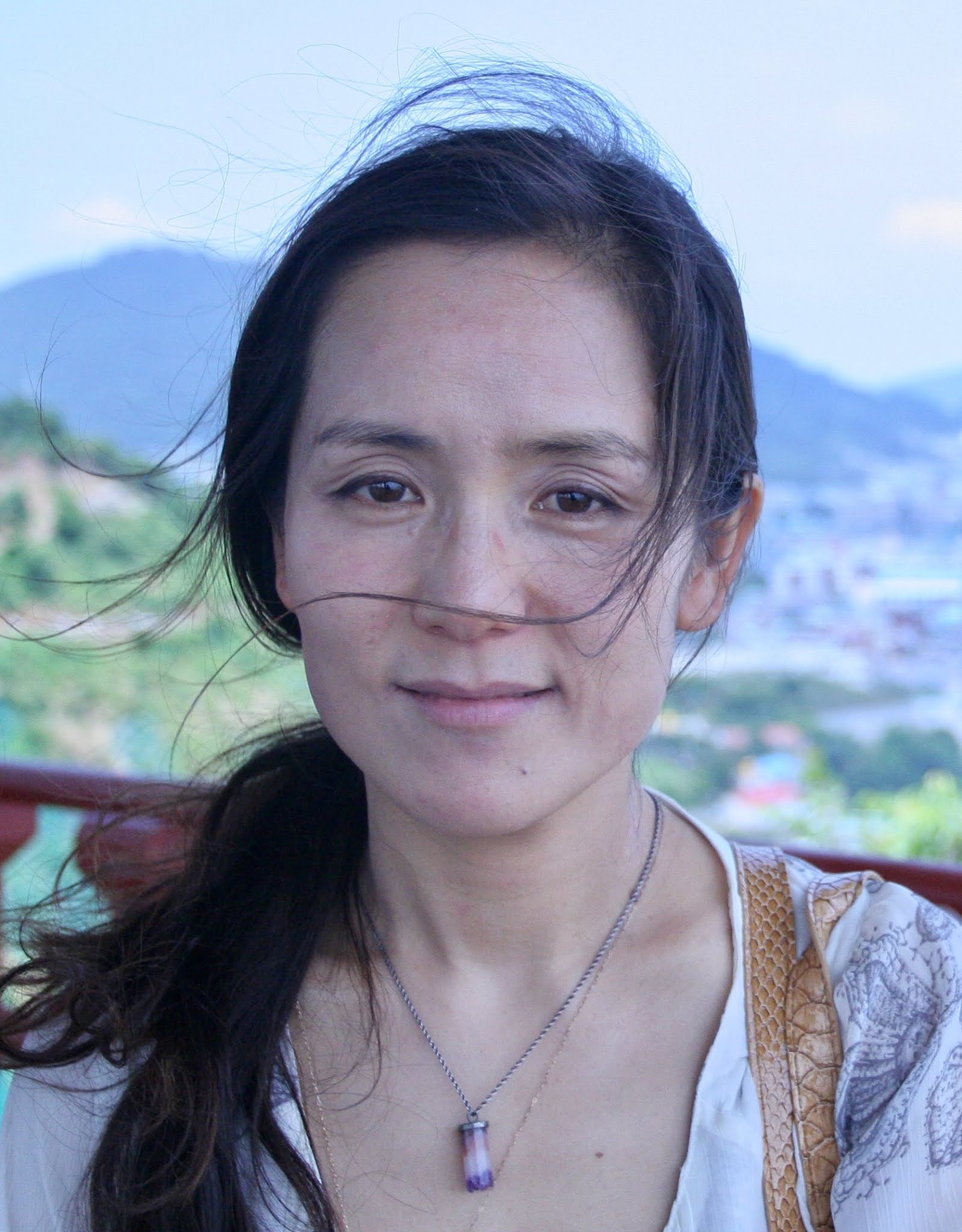 A young boy loves listening to his mother describe the place where she grew up, a world of tall mountains and friends splashing together in the river. Mommy's stories have let the boy visit her homeland in his thoughts and dreams, and now he's old enough to travel with her to see it for himself.
But when mother and son arrive, the town is not as he imagined. Skyscrapers block the mountains, and crowds hurry past. The boy feels like an outsider—until they visit the river where his mother used to play, and he sees that the spirit and happiness of those days remain. Sensitively pitched to a child's-eye view, this vivid story honors the immigrant experience and the timeless bond between parent and child, past and present.
About the Author: Hope Lim
Hope Lim has always loved language. For many years, she navigated the world of diplomats, working as an interpreter for the US State Department. Then motherhood ushered her into the world of children's literature, where she discovered the power of picture books, which transcends time, place, and language.
Originally from South Korea, Hope now lives in San Francisco with her family. She continues her love of language by reading with her two children and writing stories, often inspired by them.
2. Dim Sum, Here We Come! by Maple Lam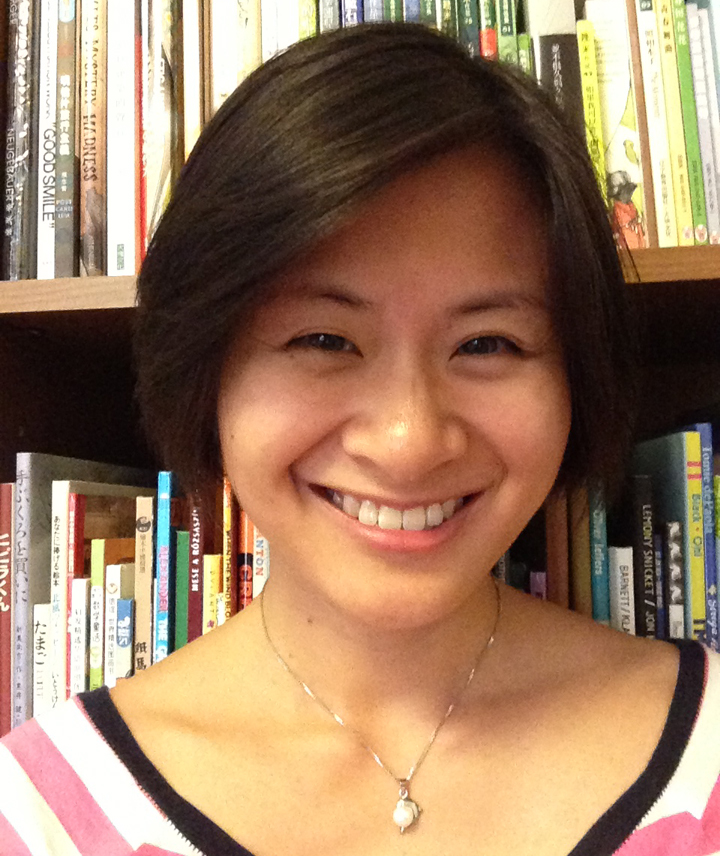 Today is Sunday and that means its dim sum time with my whole family! Follow along a Chinese American girl and her younger sister as they attend their weekly dim sum family gathering. They can't wait to see everyone, especially Grandma.
They are going to eat lots of shrimp dumplings, rice noodle rolls, egg tarts, and her favorite—char siu buns. We will have to order enough for us all to share. So what are you waiting for? Dim sum, here we come!
About the Author: Maple Lam
Maple Lam was born in Hong Kong and immigrated to Greater Los Angeles at age 11. Upon the big move, Maple carefully put her small collection of manga and books into two small boxes. Books were what she treasured the most. It hasn't changed since.
Maple studied studio art at the University of California, Irvine, where she first got paid as a comic and editorial illustrator at the college's newspaper. As she journeyed down her path as author-illustrator, she met amazing and talented friends, all of whom continue to inspire and encourage her as a creator.
3. This Is Not My Home by Eugenia Yoh and Vivienne Chang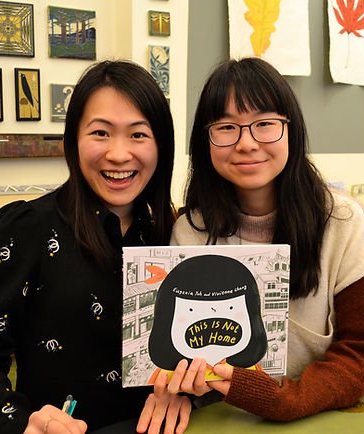 When Lily's mom announces their family must move back to Taiwan to take care of her elderly Ah Ma, Lily is devastated to leave behind her whole life for a place that is most definitely not her home. But Lily soon realizes, through the help of her family and friends, what home means to them. And perhaps someday—maybe not today, but someday—it might become her home too.
About the Authors: Eugenia Yoh and Vivienne Chang
Vivienne Chang and Eugenia Yoh are a Taiwanese-American author and illustrator team, and are currently communication design and finance students at Washington University in St. Louis. They serve on the executive board of the Washington University Taiwanese Student Organization, and Vivienne is also a staff writer at TaiwaneseAmerican.org.
When they're not studying, they're creating picture books that hope to challenge the next young, multicultural generation to explore concepts that are universal. When they are not discussing their next book concept, they can be found at a lake, a library, or in the yogurt section of Whole Foods.
4. Wei Skates On by Nathan Chen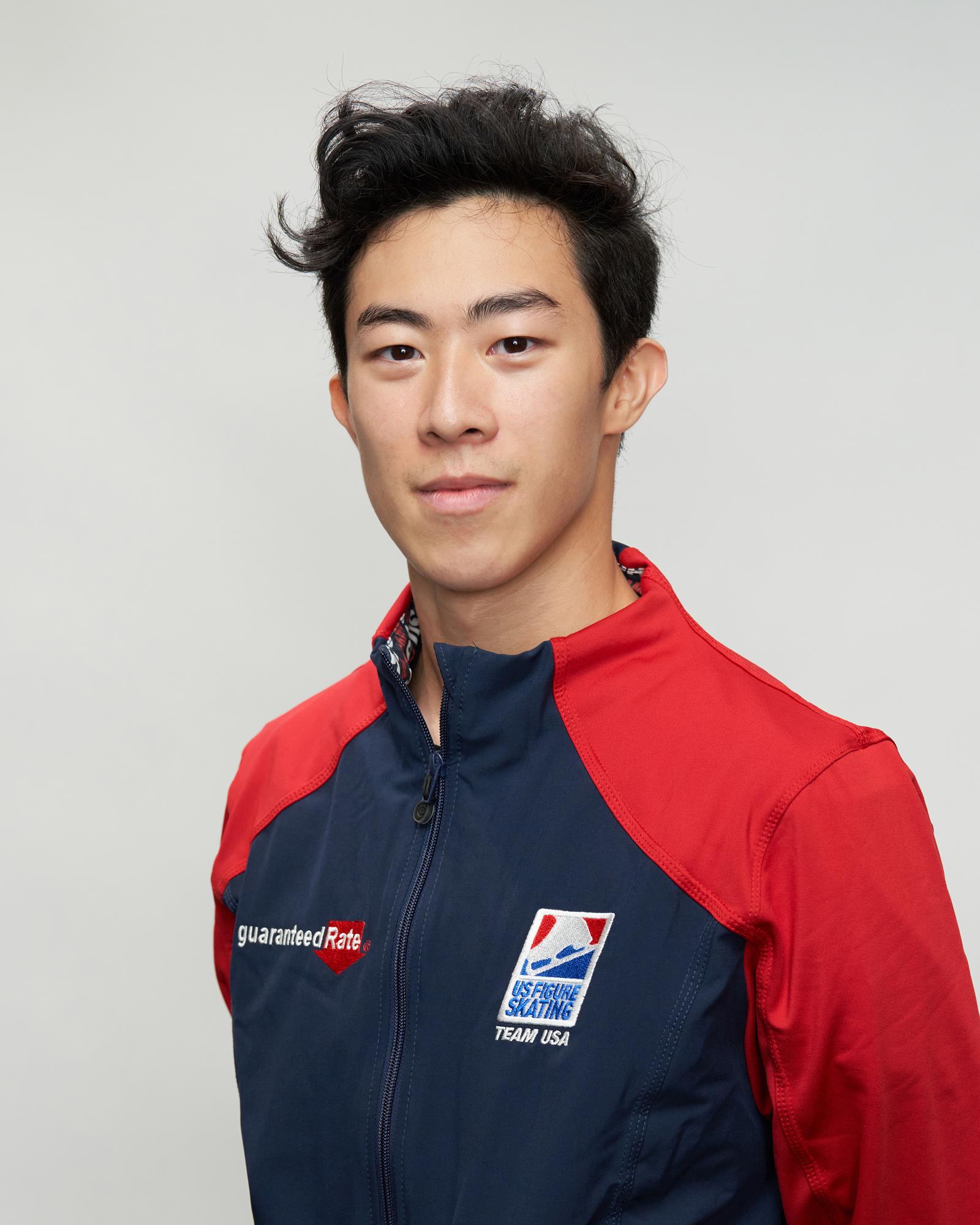 Wei has loved ice-skating ever since his first visit to the rink. He loves gliding across the ice, taking flight on jumps, and moving with the music—there's nothing else like it!
But as Wei's first big competition draws near, he begins to worry. He's been training hard, but what if he doesn't win? With help from Mom, can Wei find a way to handle his nerves? What would it feel like to skate without the pressure of winning?
About the Author: Nathan Chen
Nathan Chen is a twenty-three-year-old American Olympic figure skater. He began skating at the age of three in his hometown of Salt Lake City after watching his two older brothers play hockey and his older sisters compete in figure skating. At the 2017 U.S. Figure Skating Championships, Nathan became the first man in figure skating history to land five quadruple jumps in a single performance, and is the first Asian-American male skater to win U.S., World, and Olympic titles.
Nathan is currently a student at Yale University, and in his spare time, plays the guitar and piano and enjoys basketball and tennis.
5. Love in the Library by Maggie Tokuda-Hall
After the bombing of Pearl Harbor, Tama is sent to live in a War Relocation Center in the desert. All Japanese Americans from the West Coast—elderly people, children, babies—now live in prison camps like Minidoka.
Trying not to think of the life she once had, she works in the camp's tiny library, taking solace in pages bursting with color and light, love and fairness. And she isn't the only one. George waits each morning by the door, his arms piled with books checked out the day before. As their friendship grows, Tama wonders: Can anyone possibly read so much? Is she the reason George comes to the library every day?
About the Author: Maggie Tokuda-Hall
Maggie Tokuda-Hall has an MFA in creative writing from USF. Maggie Tokuda-Hall is the author of Also an Octopus, illustrated by Benji Davies. The Mermaid, The Witch, and The Sea is her first novel.
She enjoys sitting in direct sunlight, noodles, and reading books with her kids. She writes books for kids and teens and adults who remember being kids and teens. She lives in Oakland, California with her husband, son, and objectively perfect dog.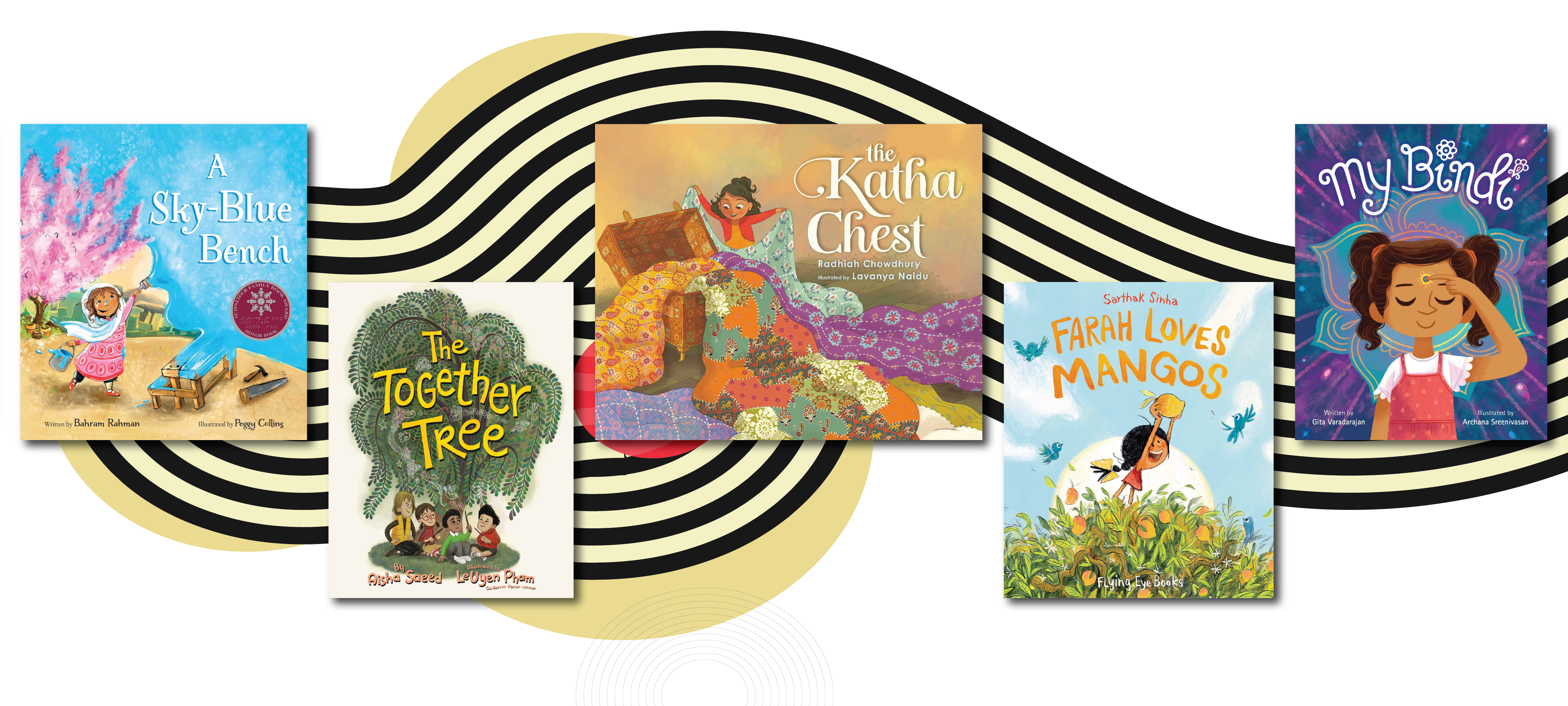 Southern Asia
6. A Sky-Blue Bench by Bahram Rahman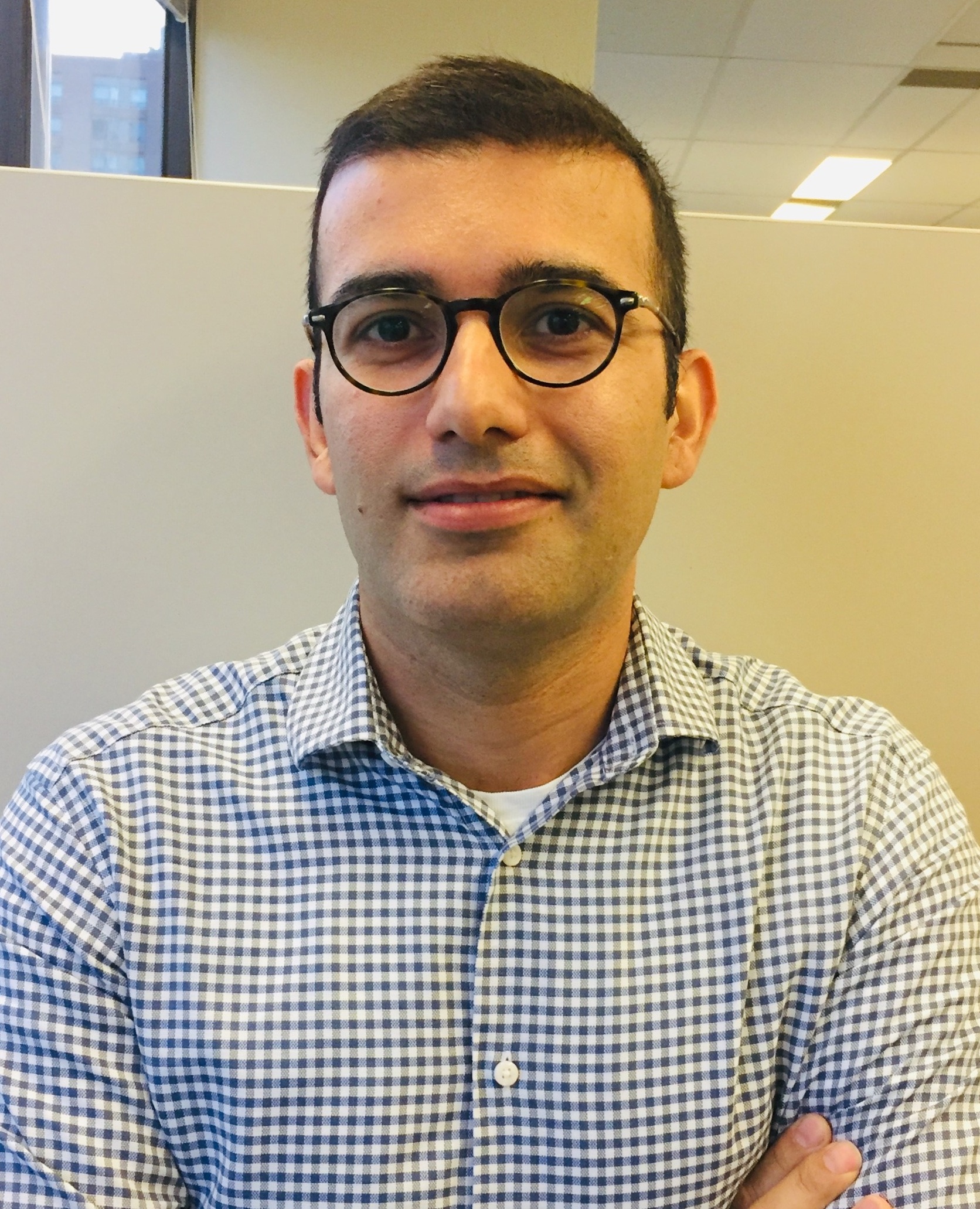 Just as Aria feared, sitting on the floor is so uncomfortable that she can't think about learning at all. She knows that before the war changed many things in Afghanistan, schools like hers had benches for students to sit at. If she had a bench, her leg would not hurt so much. The answer is obvious: she will gather materials, talk to Kaka Najar, the carpenter in the old city, and learn to build a bench for herself!
About the Author: Bahram Rahman
Bahram Rahman was born in Kabul, Afghanistan, and grew up during the civil war and the Taliban regime. He came to Canada as a refugee in 2012, and today is a senior policy advisor at the Ministry of Health in Ontario.
He earned a medical degree at Kabul Medical University and a master's degree in public policy at the University of Erfurt, Germany, while also working as an activist in Afghanistan in the areas of gender equality and youth political participation. His first picture book, Governor General's Literary Award finalist The Library Bus, was praised by the New York Times for documenting the barriers to education experienced by girls in war-torn countries and their resilience and ingenuity in overcoming them.
7. The Together Tree by Aisha Saeed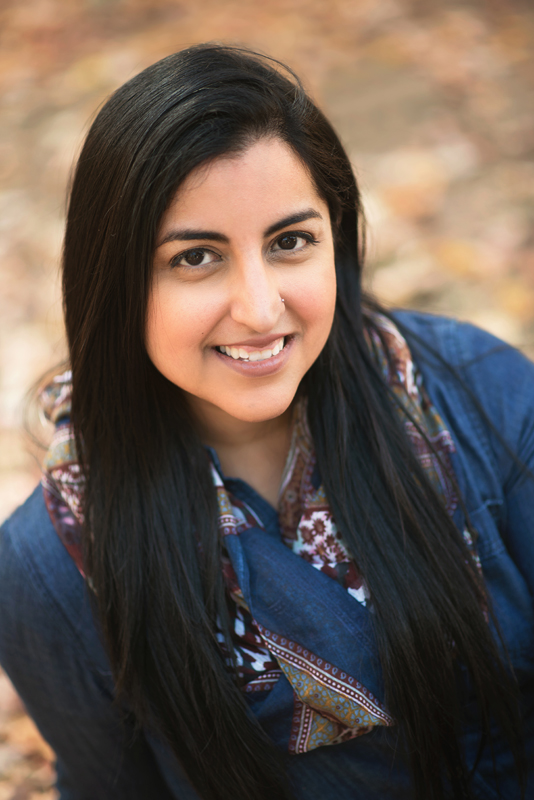 At his new school, quiet Rumi feels small and unwelcome, and a few kids bully him for his brown skin and bright shoes. He finds refuge beneath the old willow tree by the playground and builds his own world of hope and dreams of belonging.
One day, when Rumi is made a target again, one of his classmates bravely steps in to defend him. It's in that moment of solidarity Rumi's class finally realizes that under the shade of the willow tree, all are welcome, and they create a space they can all play in—together.
About the Author: Aisha Saeed
Aisha Saeed is an award-winning and New York Times bestselling Pakistani American author of books for children. She began writing stories as soon as she learned to put pen to paper. Her middle grade novel Amal Unbound received multiple starred reviews and was a Global Read Aloud for 2018. Aisha is also a founding member of the nonprofit We Need Diverse Books™. She lives in Atlanta, Georgia with her family.
8. The Katha Chest by Radhiah Chowdhury
Asiya loves to visit Nanu's house where she can rummage through Nanu's katha chest filled with quilts. There are stories in each of the quilts that her Nanu has collected through the years, all about the bold and brave women in Asiya's family. Among all of the games and exciting things at Nanu's house, Asiya thinks these hidden histories are the grandest treasure.
About the Author: Radhiah Chowdhury
Radhiah Chowdhury grew up at the mercy of a highly enthusiastic children's librarian. She has been an avid lover of books ever since and is passionate about stories that reflect all the magnificent different facets and experiences of a community and has been an advocate for representative publishing in her work as both an editor and an author.
9. Farah Loves Mangos by Sarthak Sinha
Farah loves mangos! She could eat them all day long and she wouldn't mind living in one either. Every summer when she visits her Grandpa they always pick the ripe fruit from his mango tree. This year, however, the tree is empty! Farah puts her mind to it and decides she will make the tree bear fruit. But perhaps Farah will learn there is more to a mango tree than just the fruit it bares?
About the Author: Sarthak Sinha
Sarthak Sinha is an artist and educator from India. His love for nature and exploring the diversity and colors of the wild has taken him from the tropical rainforests to the high Himalayas where he makes children's books from his tiny studio. He is cooped up in the town of Leh away from the noise of the internet and worldly order. He teaches kindergarten children and has done so happily for the last 4 years.
10. My Bindi by Gita Varadarajan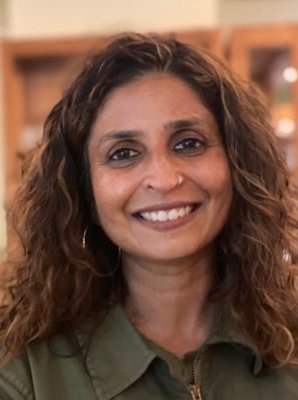 Divya is scared to put on the bindi for the first time. What if she gets made fun of? What will it feel like? But Amma assures her that her bindi will bring protection. After Divya looks inside Amma's special box to find the perfect bindi to put on, she gazes in the mirror and discovers a new side of herself, and it gives her strength.
In this tender debut picture book, author Gita Varadarajan crafts a powerful story about belonging, embracing your heritage, and believing in yourself. Archana Sreenivasan's vibrant and magical illustrations bring to life this journey of self-discovery. My Bindi is a universal message of the importance finding oneself and celebrating the unique beliefs and experiences that make us who we are.
About the Author: Gita Varadarajan
Gita Varadarajan is a writer and teacher of writing. She has worked with children all over the world, and now teaches second grade in Princeton, New Jersey after being born and raised in India. She is passionate about passionate about getting the voices of children hidden behind desks, out in the open, getting their stories, their causes, their ideas out, so they can talk back, and question.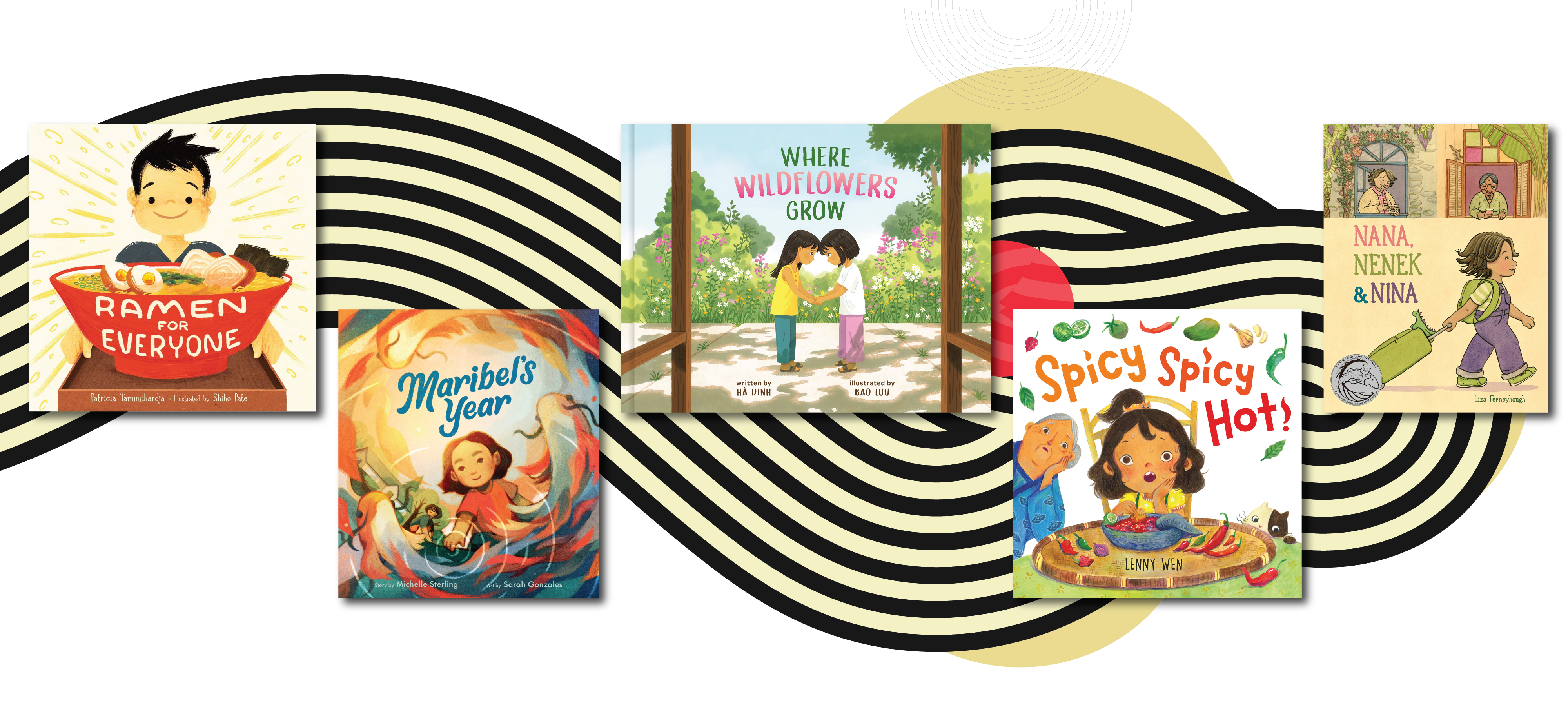 South-Eastern Asia
11. Ramen for Everyone by Patricia Tanumihardja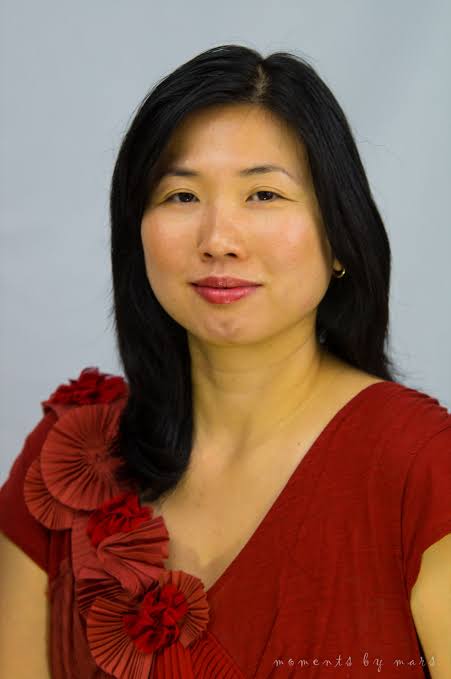 Hiro loves ramen. Every Sunday, Hiro's dad makes delicious, perfect ramen for dinner, using a recipe passed down from his dad. There's nori seaweed, briny like the ocean; nitamago egg, the yolk golden like the sun; and chashu pork so tender, it melts in your mouth. Yum!
Hiro's dream is to make his own perfect bowl, and he's sure he can do it after watching his dad and taking notes. But when he gets started, things don't go according to plan. The seaweed crumbles! The eggs slip through his fingers! The pork falls apart! Hiro is worried he'll never be a real ramen chef...but thanks to his father's wise advice and his own creativity, Hiro discovers that every person's perfect bowl of ramen is unique.
About the Author: Patricia Tanumihardja
Born in Jakarta to Indonesian-Chinese parents, she grew up in Singapore feasting on my mother's yummy home-cooking and reading voraciously. She's been reading and writing since she was wee high and was nourished on everything from Enid Blyton to Archie comics. Fairies, magic treehouses and high school angst–what a combo right? As an immigrant twice-over, she's brimming with stories to tell and hope that children of every creed and color—including her multiracial son—will see themselves reflected in her books.
She lives in the Washington D.C. metro region with her husband and son where she writes children's stories with heart and works on her other passion—food and cooking.
12. Maribel's Year by Michelle Sterling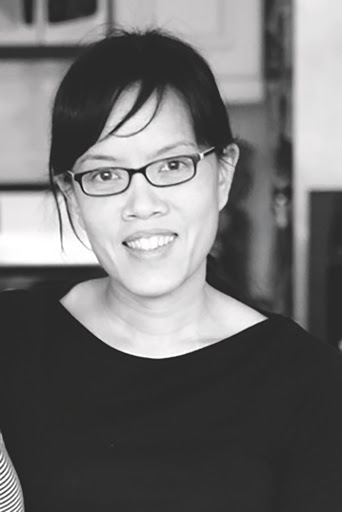 A lot can happen in a single year. But one thing's for certain: Maribel won't forget her Papa, even when he's 8,000 miles away in the Philippines. After all, Papa is all around. He is the memory of feeding koi fish in their pond every morning. He is the constellation map as Maribel dreams of showing him her new world. He is the packages and letters sent back and forth.
He is everywhere except the place he's wanted the most. But the bond between Maribel and Papa transcends oceans. So as the snow melts and turns to rain, as flowers blossom and welcome sun-kissed days, and as the leaves start to change and snow begins to fall once more, can Maribel wait just a little bit longer?
About the Author: Michelle Sterling
Michelle Sterling is an author, photographer, and speech-language pathologist who wrote the picture books When Lola Visits and A Sweet New Year for Ren. Many of her stories are inspired by her heritage, family traditions, and her love of gastronomy and food history. She lives in Southern California with her family.
13. Where Wildflowers Grow by Hà Dinh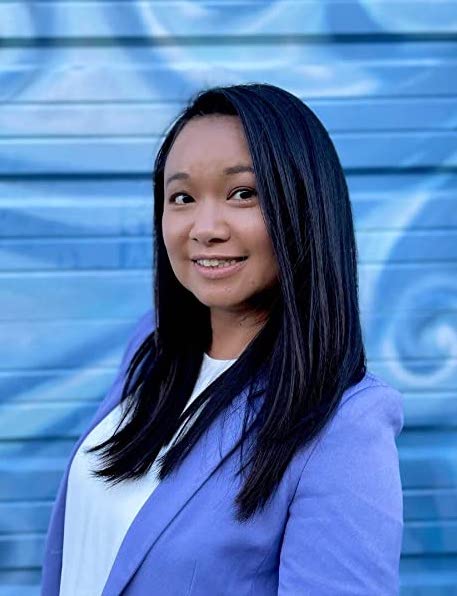 After being uprooted from their home in Vietnam, young Hà is happy with her new life at the refugee camp. But today is Moving Day! And while the rest of the family is excited to head to their "forever home" in America, Hà doesn't want to leave.
Leaving means saying goodbye to her best friend, her loving teacher, and the beautiful wildflowers she picks daily. She's not ready for yet another change. Who will play the game Ô Ăn Quan with her? What if she can't master speaking English? Can Hà carry the best parts of her beloved camp with her? Can wildflowers grow in America too?
About the Author: Hà Dinh
Hà Dinh wanted to be an author from the moment she first held a book in her hands. She is the wife of her high school sweetheart, a mother of two, the founder of the Happy Days in First Grade teaching blog, and an elementary school teacher. Hà seeks to inspire kids to share their own stories and make a positive impact in the world.
14. Spicy Spicy Hot! by Lenny Wen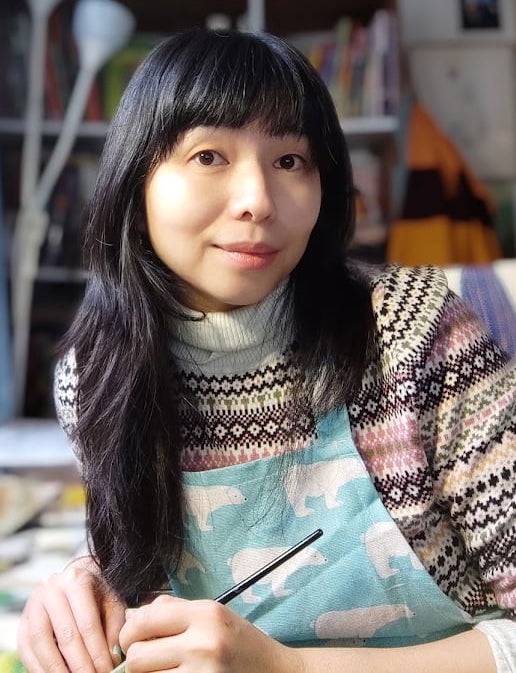 When Lintang finally gets to taste her nenek's yummy, mouthwatering sambal, she's delighted! But when she takes a bite it's . . . SPICY! Her lips burn, her mouth feels like it's on fire, and her taste buds are crying for help. Desperate to fit in with her family, Lintang tries many different types of sambal, but they're . . . HOT!
With a little help from Nenek, will Lintang find a way to beat the heat and connect with her Indonesian heritage?
About the Author: Lenny Wen
Lenny Wen a children's book author and illustrator born and raised in Indonesia. From a young age, she loved nothing more than telling stories and filling out papers—including my school textbooks—with doodles.
You can find her obsessively staring at the trees, scribbling a bunch of bears in her sketchbook, filling her cups with coffee, or walking with her familiar in the woods when she's not illustrating.
15. Nana, Nenek & Nina by Liza Ferneyhough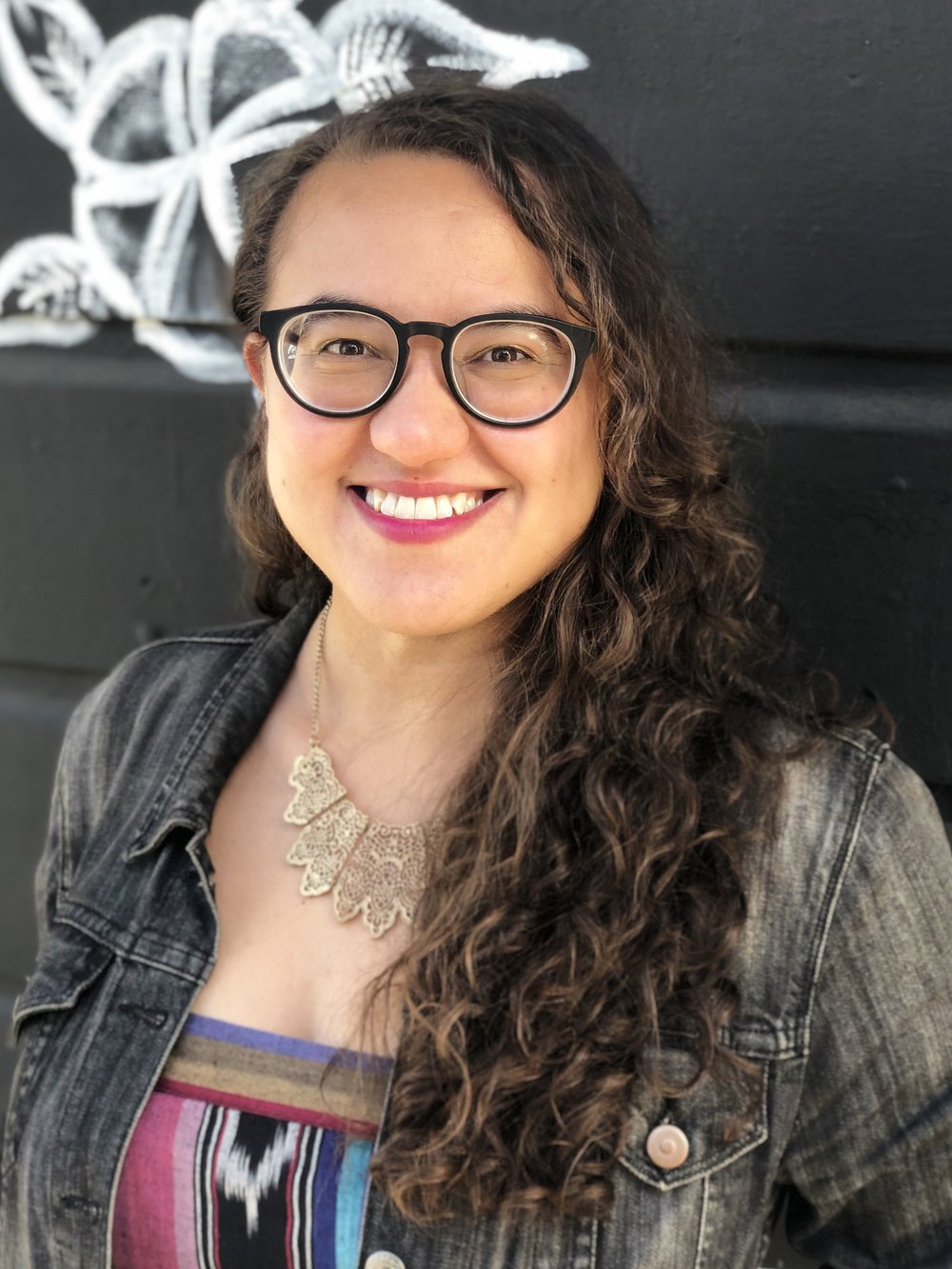 Nina lives in San Francisco with her parents, and she loves visiting her two grandmas across the world. Follow Nina as her two trips unfold side by side: Young readers will love poring over the details of what is the same and what is different at Nana's home in England and at Nenek's home in Malaysia.
In each place, Nina wears different clothes, plays different games, and eats different food. But so much about visiting Nana and Nenek is the same, from warm hugs at the airport to beach days and bedtime snuggles. Nina is equally at home across the world in Malaysia or England, and both of her grandmas love her to California and back.
About the Author: Liza Ferneyhough
Liza an illustrator living in San Francisco by way of Malaysia, England, Silicon Valley, and Austin, TX. After studying illustration and design at Otis and RISD, she worked as a children's bookseller, a designer, and a freelance illustrator.
She currently draws and paints in a very cluttered, hobbity apartment she share with my husband and his guitars. Her favorite things to draw are locales both far and near, multicultural and multiracial girls, food, plants, letterforms, comics, fairytales, bugs, and other assorted beasties and natural oddities.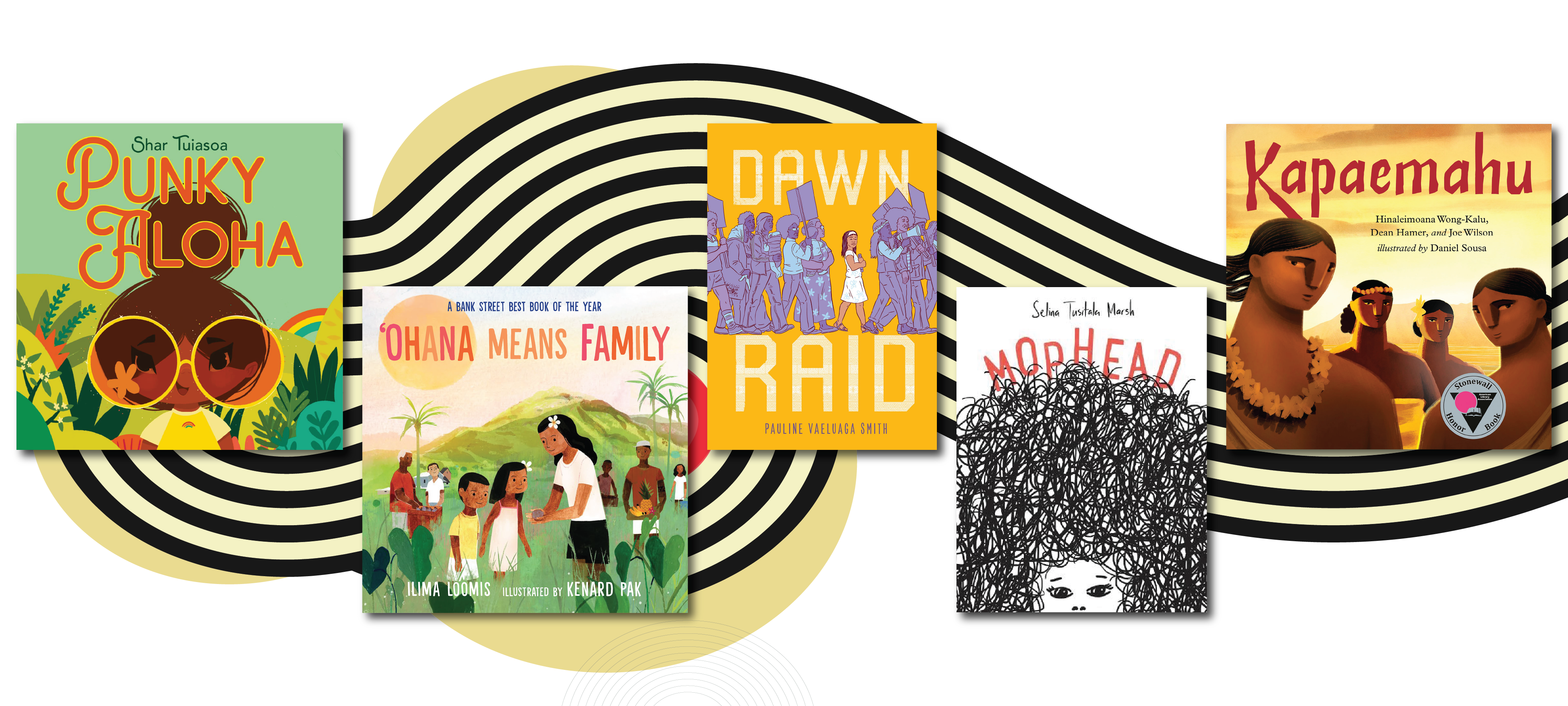 Pacific Islands
16. Punky Aloha by Shar Tuiasoa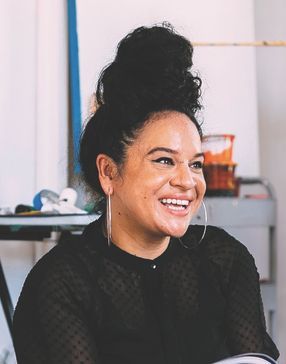 Punky loves to do a lot of things—except meeting new friends. She doesn't feel brave enough. So when her grandmother asks her to go out and grab butter for her famous banana bread, Punky hesitates. But with the help of her grandmother's magical sunglasses, and with a lot of aloha in her heart, Punky sets off on a BIG adventure for the very first time.
Will she be able to get the butter for grandma? Punky Aloha is a Polynesian girl who carries her culture in her heart and in everything she does. Kids will love to follow this fun character all over the island of O'ahu.
About the Author: Shar Tuiasoa
Shar is a is a Polynesian illustrator from the island of O'ahu, in the town of Kailua, Hawai'i, where she was born and raised. Raised in the company of art and design books (her mom studied illustration) she was predestined to become an artist. She has worked with multiple editorial clients on Oahu including Honolulu Magazine, Hawaii Magazine, and Hawaii Business Magazine. She has also created work for local organizations and businesses like Liliokalani Trust, Honolulu Museum of Art, and Foodland. She is also a talented surfer.
17. Ohana Means Family by Ilima Loomis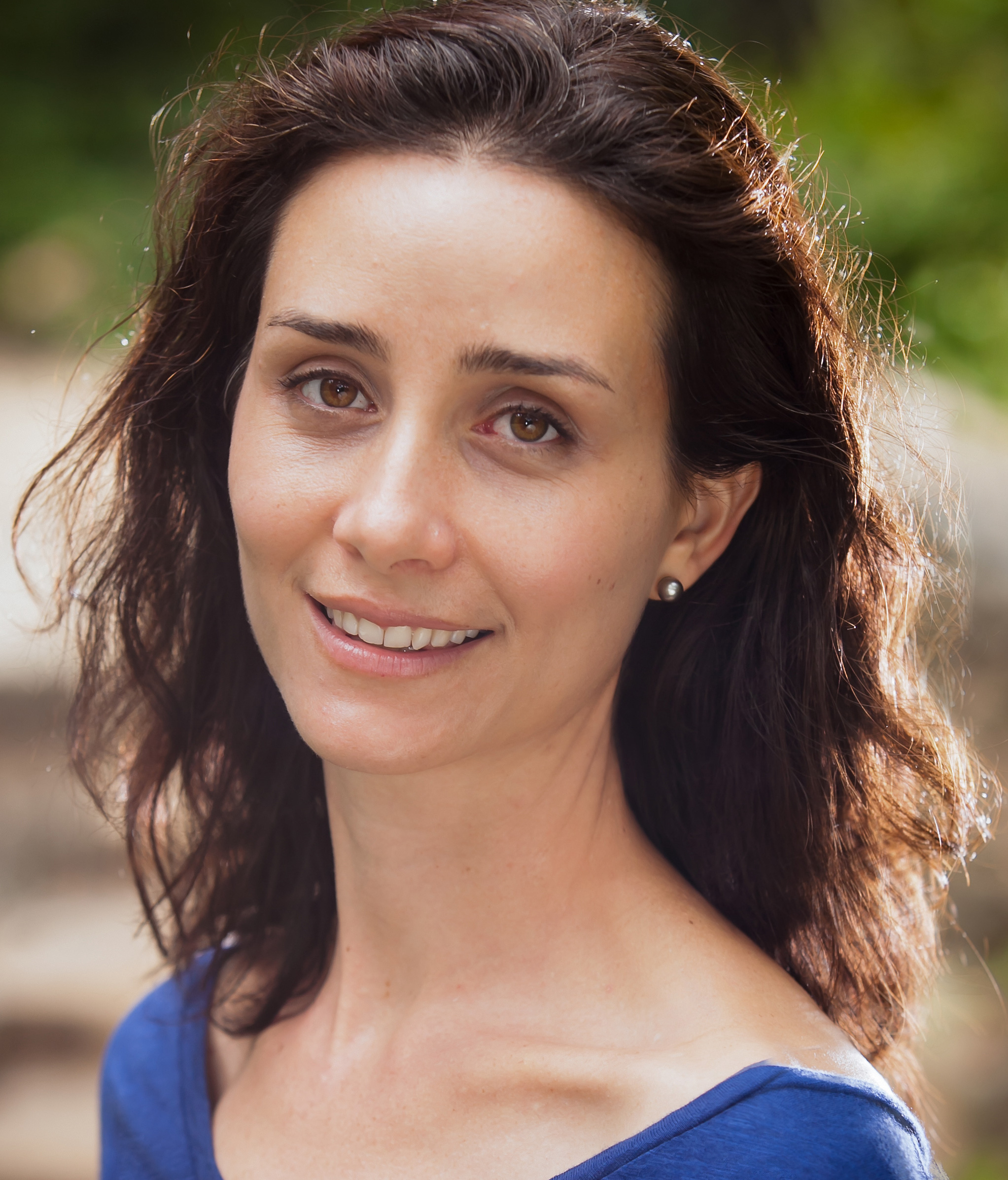 Join the family, or 'ohana, as they farm taro for poi to prepare for a traditional luau celebration with a poetic text in the style of The House That Jack Built. "This is the land that's never been sold, where work the hands, so wise and old, that reach through the water, clear and cold, into the mud to pick the taro to make the poi for our ohana's luau." Acclaimed illustrator and animator Kenard Pak's light-filled, dramatic illustrations pair exquisitely with Ilima Loomis' text to celebrate Hawaiian land and culture.
About the Author: Ilima Loomis
Ilima Loomis is a freelance writer with more than 18 years of experience in journalism and content marketing. With a background in writing about science and technology, she has a knack for taking a complex subject and helping readers understand not only "what's going on" but "why should I care."
18. Dawn Raid by Pauline Vaeluaga Smith
Sofia is like most 12-year-old girls in New Zealand. How is she going to earn enough money for those boots? WHY does she have to give that speech at school? Who is she going to be friends with this year's
It comes as a surprise to Sofia and her family when her big brother, Lenny, starts talking about protests, "overstayers", and injustices against Pacific Islanders by the government. Inspired by the Black Panthers in America, a group has formed called the Polynesian Panthers, who encourage immigrant and Indigenous families across New Zealand to stand up for their rights. Soon the whole family becomes involved in the movement.
About the Author: Pauline Vaeluaga Smith
Dawn Raid is the first book by Pauline Vaeluaga Smith, for which she received Best New Author at the New Zealand Book Awards and a NZ Storylines Notable Book Award. Pauline's heritage is Samoan, Tuvaluan, Scottish and Irish. Her work is heavily influenced by her experiences growing up in the 1970s, her roles as a teacher and university educator, her passion for civil rights and justice, and her deep interest in uplifting NZ Māori culture.
19. Mophead by Selina Tusitala Marsh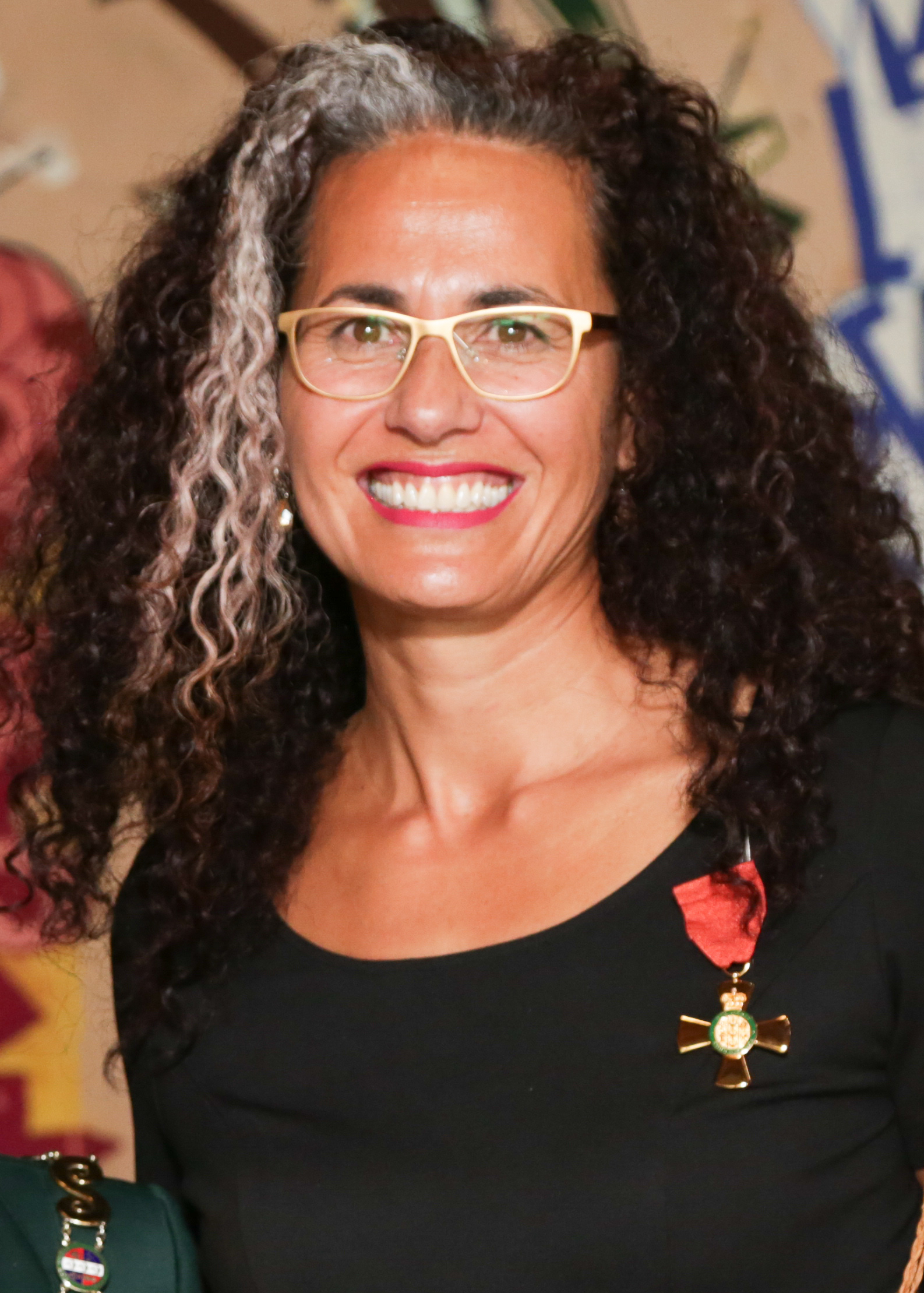 At school, Selina is teased for her big, frizzy hair. Kids call her 'mophead.' She ties her hair up this way and that way and tries to fit in. Until one day—Sam Hunt plays a role—Selina gives up the game. She decides to let her hair out, to embrace her difference, to be WILD! Mophead tells the true story of a New Zealand woman realizing how her difference can make a difference.
About the Author: Selina Tusitala Marsh
Poet and scholar Selina Tusitala Marsh is of Samoan, Tavaluan, English, Scottish, and French descent. She was born in Auckland, New Zealand, and was the first Pacific Islander to earn a PhD in English from the University of Auckland.
Marsh's scholarly work focuses on Maori and Pacific literature and culture. She edits and maintains Pasifika Poetry, a website devoted to preserving and curating the work of Pacific poets. She is a professor at the University of Auckland and co-chair of the South Pacific Association of Language and Literature.
20. Kapaemahu by Hinaleimoana Wong-Kalu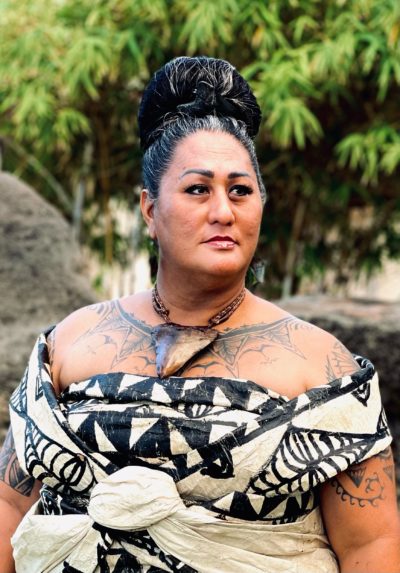 In the 15th century, four Mahu sail from Tahiti to Hawaii and share their gifts of science and healing with the people of Waikiki. The islanders return this gift with a monument of four boulders in their honor, which the Mahu imbue with healing powers before disappearing.
As time passes, foreigners inhabit the island and the once-sacred stones are forgotten until the 1960s. Though the true story of these stones was not fully recovered, the power of the Mahu still calls out to those who pass by them at Waikiki Beach today. KAPAEMAHU is a monument to an Indigenous Hawaiian legend and a classic in the making.
About the Author: Hinaleimoana Wong-Kalu
Hinaleimoana Wong-Kalu, "Kumu Hina," is a Native Hawaiian transgender woman born and raised in the Nu'uanu District of O'ahu. She came of age during the Hawaiian Renaissance of the 1970s, a time of renewed interest in Hawaiian language, culture, music, and art. This movement sparked Wong-Kalu's passion for preserving her traditions, specifically the art of storytelling and dance.
Today, she is a teacher, cultural practitioner, and community leader promoting the Kanaka (Hawaiian) language, philosophy, and traditions of her people across diverse educational, political, and media landscapes.
Want to see more amazing AAPI books?! You can check out our Asian American and Pacific Islander Collection now to see more titles. Or if you don't see a title you are looking for? You can request a quote here and one of our amazing account managers are happy to help!