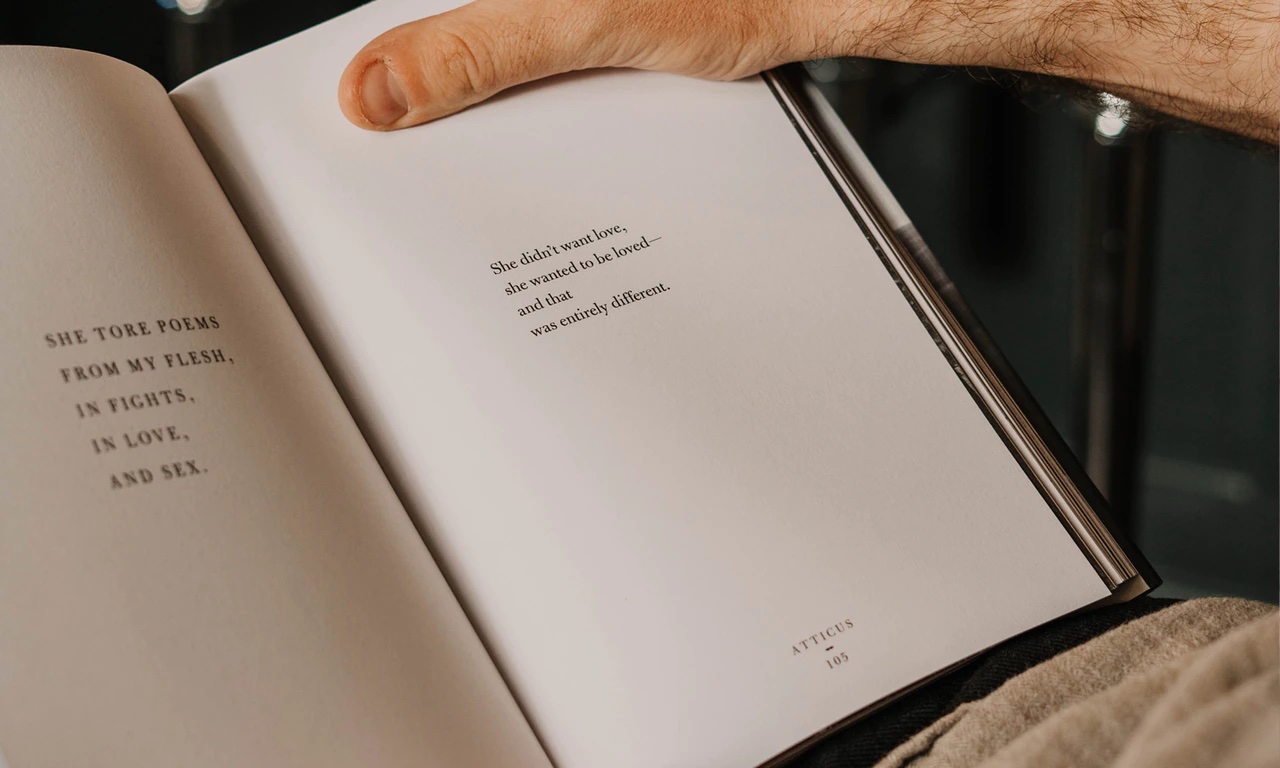 Celebrate World Poetry Day with these picks.
Every year, World Poetry Day is observed on March 21. First adopted by the United Nations in 1999 to "[support] linguistic diversity... and increase the opportunity for endangered languages to be heard", the day is a great way to highlight an art form that brings so many people together. We saw this firsthand when working with inspiring poets and their teams to facilitate virtual book signings in 2020. To celebrate World Poetry Day, we're highlighting 5 of our favorite poetry books to publish in the past year:
Prince Neptune: Poetry and Prose by Cody R. Simpson
Conjuring vivid imagery and drawing from the four elements: earth, air, fire, and water, Prince Neptune presents poems and prose on themes of life, love, fame, escapism, environmentalism, with an overarching narrative of nature as a nod to the author's passion for the earth and the environment. Simpson's poetry combines themes of freedom and the ocean with the wisdom of an old soul.
Inquire Within by IN-Q
In this powerful and innovative book of poetry and wisdom, award-winning spoken-word poet, songwriter, and performer IN-Q inspires us to question everything we know and see around us and inside us, to discover what matters most. Imaginative and highly visual, this beautifully designed work of art reflects IN-Q's unique sensibility and includes inspirational call-outs to challenge our hearts and minds.
Be(loved): Poetry and Prose for the Journey Home by Dakota Adan
From the jungles of Cambodia and a chance encounter with a local medicine woman comes Be(loved), poet Dakota Adan's debut collection of poems, tracing the epic question of what it means to be loved. Hailed as "an essential book for those seeking self-love," this heartfelt anthology lends voice to the heartbreak and healing of our soul's quest to reunite with whom we always hoped we could be—ourselves.
Flowers on the Moon by Billy Chapata
Social media sensation Billy Chapata presents his signature blend of experience and advice through a chaptered series of prose and poetry. Filled with familiar themes of love, loss, resilience, and growth, his touching narrative celebrates humanity for its undeniable worth. This collection will leave readers warm with hope for growth, rebirth, and, most prominently, self-acceptance.
Sorry I Haven't Texted You Back by Alicia Cook
Bestselling poet Alicia Cook returns with Sorry I Haven't Texted You Back, a poetic mixtape dedicated to those who struggle or have struggled with their mental health. Divided into two parts, "Side A" holds 92 poems, titled as "tracks," and "Side B" holds the "remixes," or blackout-poetry versions, of those 92 poems. Named after Cook's viral Instagram poem, the book includes the evergreen themes of love, grief, and hope.
---
This post was written by Megan Habel, the Brand Strategist at BookPal. She is currently reading The Paris Architect by Charles Belfoure.
Recent Posts
Introducing the top fifteen books of 2021! At BookPal, we believe in the power of books to …

BookPal customers couldn't get enough of these top-selling titles. January is a great time to look …

At BookPal, we believe in the power of books to ignite continuous learning and growth. Four years …