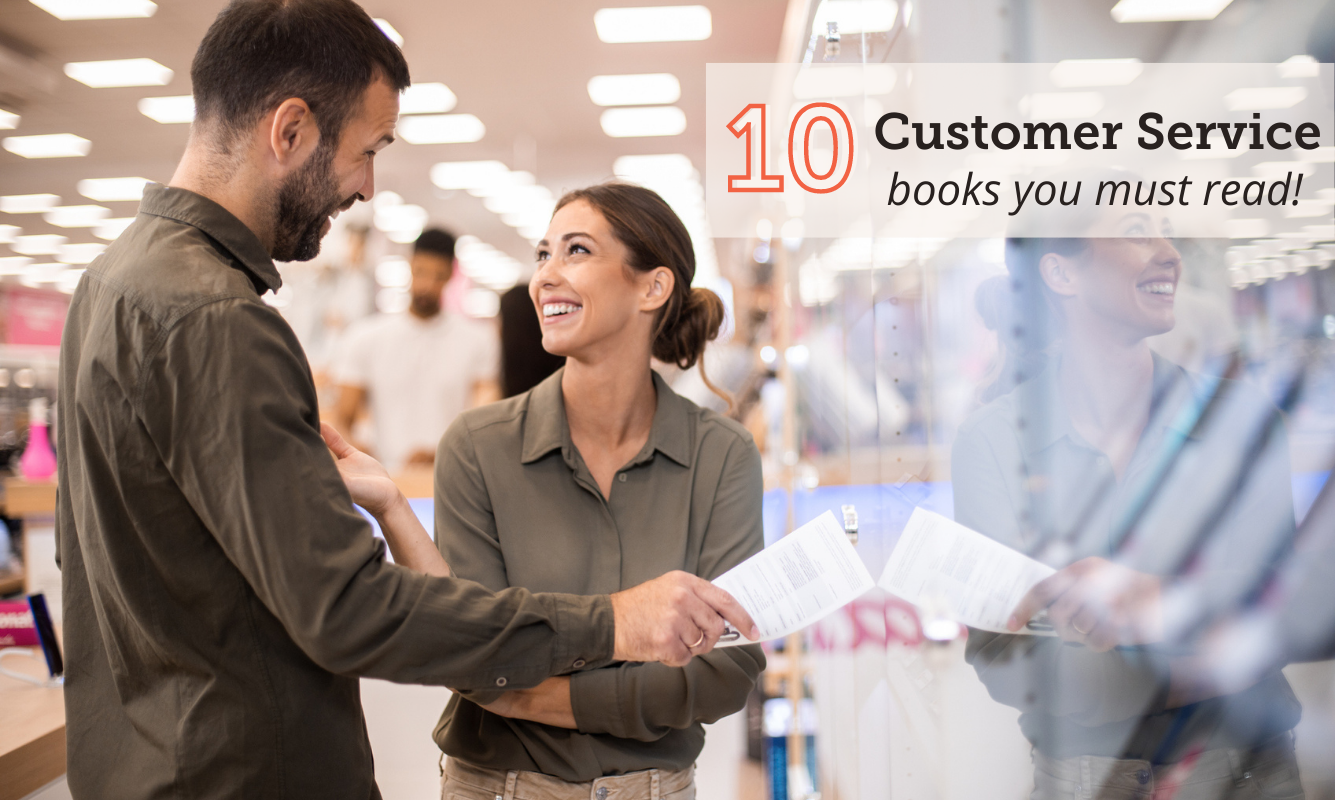 Introducing ten books that will enhance your brand
How can your company exceed customer expectations and have superior customer service? What can you do to ensure that your customers are experiencing everything your company has to offer? Most importantly how can you turn a potential customer, not only into a loyal customer but a devout follower and worshipper of your brand? Businesses believe that they understand their customers, but did you know that according to a study by Salesforce Research only 34% of customers felt that companies generally treat them as unique individuals? What a company is missing is providing unforgettable services that allow smooth engagement. But, how do you get there?
If you don't know where to start when it comes to engaging with customers, the best beginning is to read a well-researched book on the topic! Below are ten great and essential books to kick off your adventure into the customer's journey. Find the perfect title that sparks your interest and improves your company's brand value.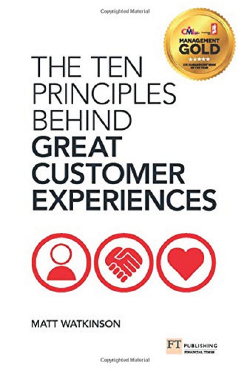 1. The Ten Principles Behind Great Customer Experiences by Matt Watkinson
A CM Management Book of the Year winner, and great for managers, leaders, or anyone starting a new business, this essential read is a must. Matt Watkinson's ten easy-to-apply principles have helped thousands of people worldwide to understand what lies behind great customer experiences.
Watkinson shares what makes for a great experience on a fundamental and psychological level. Not only that, but these ten principles work well in practice and are universally applicable whether you are a small or large business. Learn how you can start incorporating them now by picking up this read.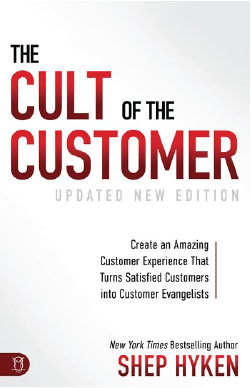 2. The Cult of the Customer by Shep Hyken
This book presents dozens of case studies on companies' journeys to understanding the customer. With thirty years of studying how great companies operate, Shep Hyken will show you how to turn your customers into company Evangelists.
His expert advice will be your guide, and you will learn how to give unforgettable customer experiences. This updated edition presents new facts and stats that will lead you through five distinct cultural phases—a quintessential read for employees and managers.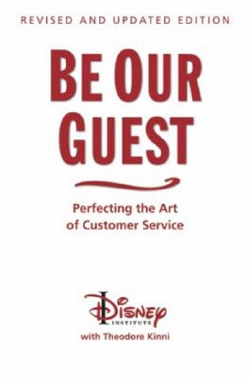 3. Be Our Guest by The Disney Institute and Theodore Kinni
Disney is known for their magical service that exceeds customers' expectations. Now you can discover the magic behind Disney's quality service! Be Our Guest by the Disney Institute and Theodore Kinni, teaches you how to adapt the Disney approach to your organization.
With this extraordinary book, you will realize why thousands of professionals from more than thirty-five countries and more than forty industries have attended business programs at Disney Institute.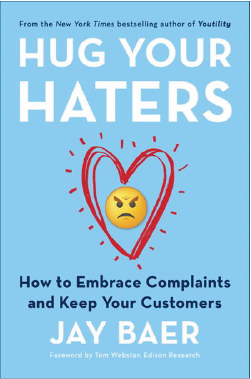 4. Hug Your Haters by Jay Baer
Did you know that eighty percent of companies say they deliver outstanding customer service, but only 8 percent of their customers agree? Hug Your Haters by Jay Baer will give you the mentality you need to close the gap by delivering exceptional customer experiences.
The world is full of critics and the rise of social media allows for a customer's displeasure to spread even faster and more publicly than ever before. Find out the best strategies to deal with your company's haters through this hilarious and fun guide filled with entertaining and real-life examples as well as inspirational stories.
5. Winning Her Business by Bridget Brennan
Winning Her Business by Bridget Brennan appeals to the strongest driving force in consumerism: Women. Women drive 70 to 80 percent of consumer spending and most companies don't realize this.
With this book, you will learn how to create a strong customer experience focused on targeting women. Learn from brands like Sephora, Lexus, and many more that provide inclusive experiences and valuable insight into women as consumers. Not only would this be a perfect gift for your sales team, but it would teach your employees how to unlock new opportunities within their field.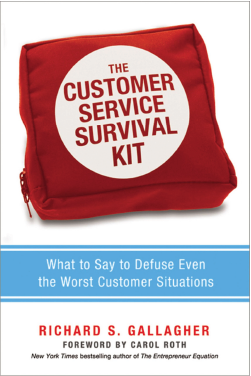 6. The Customer Service Survival Kit by Richard Gallagher
Expert Richard Gallagher gives you the tools you need to handle any customer through any situation. With clear techniques, case studies, and much more you too can be an effective communicator.
You will learn the secret to understanding the uniqueness of each customer and indispensable tips and tricks to help you navigate through any scenario, turning volatile situations into calm and productive encounters. This book is your organization's key to radically improving their customer service reputation.
7. Ignore your Customers (And They'll Go Away) by Micah Solomon
Drawing from a wealth of stories, learn from company giants like the Ritz-Carlton Hotel Company and Amazon in this essential read! Deliver great customer service that will change your business for the better.
With hands-on adventures from one of the best customer service consultants, Micah Solomon will teach you all there is to know about providing outstanding customer experiences. Transform your organization and boost your bottom line!
8. The Effortless Experience by Matthew Dixon, Nick Toman, and Rick Delisi
The Effortless Experience by Mathew Dixon challenges outlooks businesses have when it comes to engaging with their customers. It offers a new take proving that most customers don't want to be "wowed" they want an effortless experience.
Dixon and his colleagues' research at CEB shares that the "dazzle" factor is overrated and loyalty is driven in a completely different way–by how well a company delivers on its basic promises and solves day-to-day problems. Find out shocking insights that will change the way you think about your customers and achieve great results by applying the principles revealed by CEB's ground-breaking research.
9. The Nordstrom Way to Customer Experience Excellence by Robert Spector and Breanne O. Reeves
In this updated edition, the authors Robert Spector and Breanne O. Reeves, examine Nordstrom's in-depth core values, bringing attention to the company's legendary customer service. They explore how Nordstrom has stood the test of time, despite dramatic market shifts and explain how the company's employees are incentivized to deliver a great customer experience.
New interviews with Nordstrom's executives explain how to satisfy busy and tech-savvy customers in today's world and how any organization must adapt. Learn how your company can emulate Nordstrom's approach by reading this updated classic.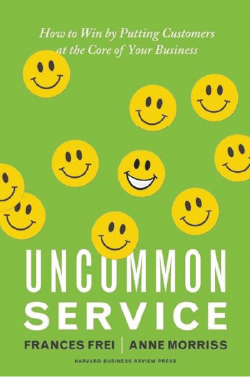 10. Uncommon Service by Frances Frei and Anne Morriss
Uncommon Service by Frances Frei and Anne Morriss makes a powerful case for a new systematic approach to service. Businesses need to use service as a competitive weapon rather than a damage-control function. Organizations are unfortunately treating service as a low priority by only responding to issues once a customer has shared their displeasure.
By providing an operating model, Frei and Morriss lay the guidelines for you to discover how customers define excellence in your company, how they will get paid for that excellence, how they will be empowered, and how they will behave. Don't put providing excellent service for your company on the back-burner, instead prioritize your customers by understanding what they need, and addressing their issues before they arise.
---
This post was written by Joelle Shusterman, the Marketing Intern at BookPal. She is currently reading Work-From-Home Hacks by Aja Frost
Recent Posts
Introducing five books to improve your relationships Nancy won't stop gossiping abo …

Introducing ten books that will enhance your brand How can your company exceed cust …

How to Inspire Creativity in the Workplace Being creative and thinking of original ideas in the …