Featuring 30 top books trending with BookPal customers.
Need inspiration for your TBR list? Below you'll find the top selling books among BookPal customers from July to September, with the top ten books in the business, education, and miscellaneous categories listed. Check back in January to see which new and returning titles make it to the top of the list. In the meantime, you can browse more hot titles on our website.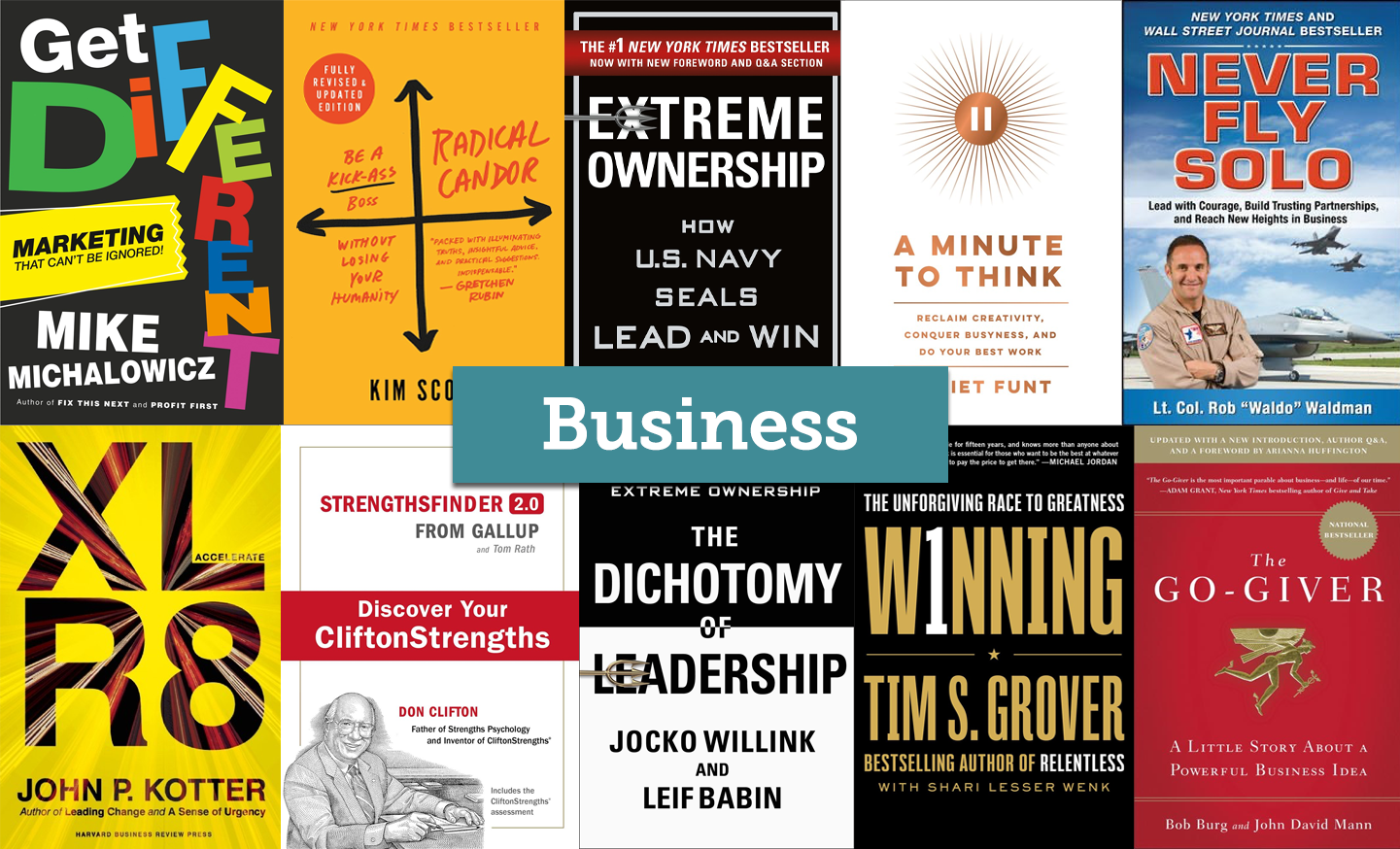 1. Get Different: Marketing That Can't Be Ignored! by Mike Michalowicz
2. Radical Candor: Be a Kick-Ass Boss Without Losing Your Humanity by Kim Scott
3. Extreme Ownership: How US Navy SEALs Lead and Win (New Edition) by Jocko Willink & Leif Babin
4. A Minute to Think: Reclaim Creativity, Conquer Busyness, and Do Your Best Work by Juliet Funt
5. Never Fly Solo: Lead with Courage, Build Trusting Partnerships, and Reach New Heights in Business by Robert "Waldo" Waldman
6. Accelerate: Building Strategic Agility for a Faster-Moving World by John P. Kotter
7. StrengthsFinder 2.0 by Gallup & Tom Rath
8. The Dichotomy of Leadership: Balancing the Challenges of Extreme Ownership to Lead and Win by Jocko Willink & Leif Babin
9. Winning: The Unforgiving Race to Greatness by Tim S. Grover
10. The Go-Giver, Expanded Edition: A Little Story about a Powerful Business Idea by Bob Burg & John David Mann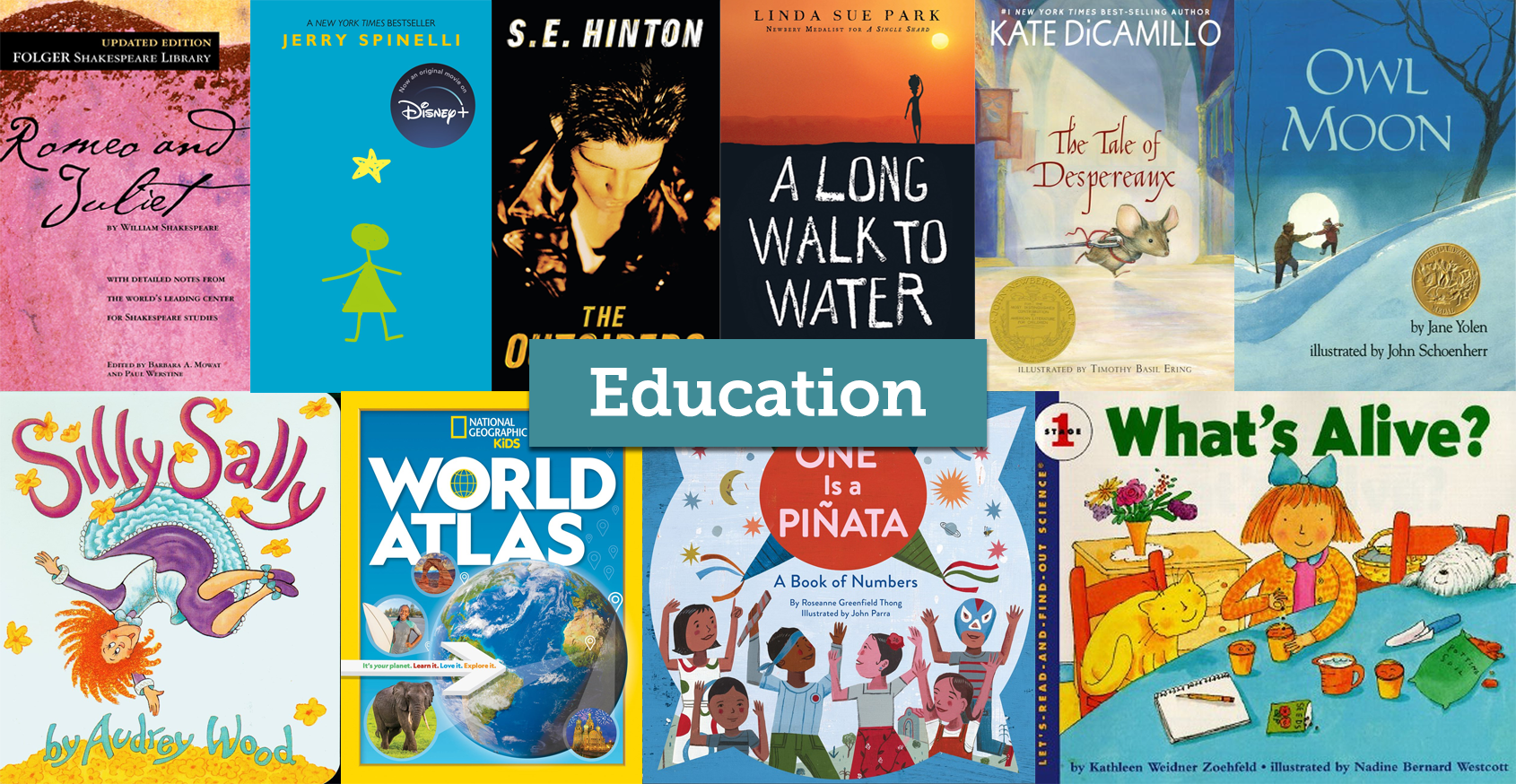 1. Romeo and Juliet by William Shakespeare
2. Stargirl by Jerry Spinelli
3. Silly Sally by Audrey Wood
4. The Outsiders by S.E. Hinton
5. A Long Walk to Water: Based on a True Story by Linda Sue Park
6. The Tale of Despereaux: Being the Story of a Mouse, a Princess, Some Soup, and a Spool of Thread by Kate DiCamillo
7. National Geographic Kids World Atlas, 6th Edition by National Geographic
8. One Is a Piñata: A Book of Numbers by Roseanne Greenfield Thong & John Parra
9. Owl Moon by Jane Yolen & John Schoenherr
10. What's Alive? by Kathleen Weidner Zoehfeld & Nadine Bernard Westcott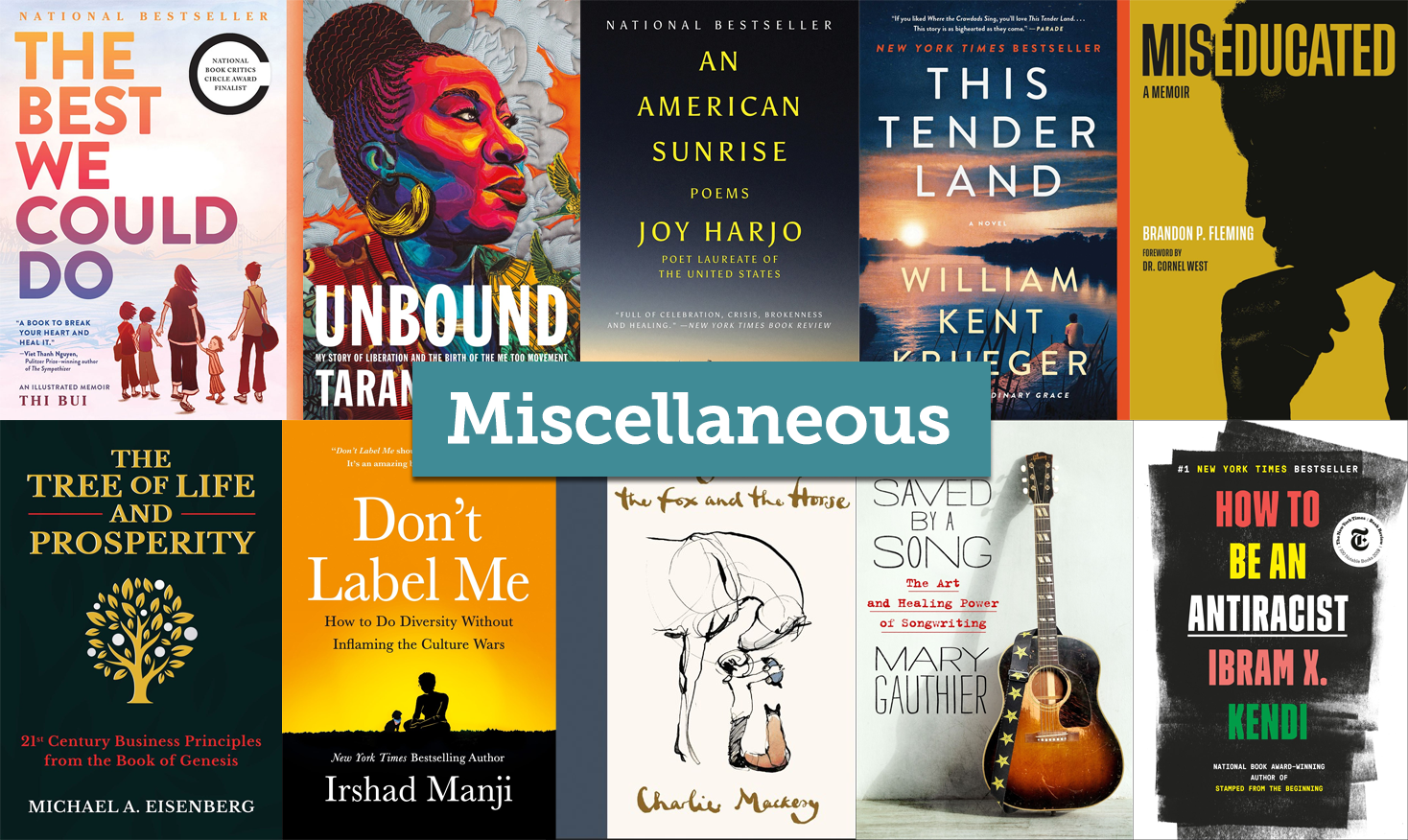 1. The Best We Could Do: An Illustrated Memoir by Thi Bui
2. Unbound: My Story of Liberation and the Birth of the Me Too Movement by Tarana Burke
3. An American Sunrise: Poems by Joy Harjo
4. This Tender Land by William Kent Krueger
5. Miseducated: A Memoir by Brandon P. Fleming
6. The Tree of Life and Prosperity: 21st Century Business Principles from the Book of Genesis by Michael A. Eisenberg
7. Don't Label Me: How to Do Diversity Without Inflaming the Culture Wars by Irshad Manji
8. The Boy, the Mole, the Fox and the Horse by Charlie Mackesy
9. Saved by a Song: The Art and Healing Power of Songwriting by Mary Gauthier
10. How to Be an Antiracist by Ibram X. Kendi
Subscribe to the newsletter to stay up-to-date on the best selling books!
---
This post was written by Megan Habel, the Brand Strategist at BookPal. She is currently reading Twice Shy by Sarah Hogle.
Recent Posts
Introducing the top fifteen books of 2021! At BookPal, we believe in the power of books to …

BookPal customers couldn't get enough of these top-selling titles. January is a great time to look …

At BookPal, we believe in the power of books to ignite continuous learning and growth. Four years …