Posted by Megan Habel on Dec 8th 2021
Shortlist for the 2021 Outstanding Works of Literature (OWL) Award Announced
At BookPal, we believe in the power of books to ignite continuous learning and growth. Four years ago, we created the Outstanding Works of Literature (OWL) Award to recognize books that do just that.
Over the years, we've seen many great titles rise to the top. This year, we continue to highlight fifteen categories that reflect the diverse types of books we sell every day. After narrowing down the list to five longlisted titles in each category, our editorial team has selected the top three books per category that represent top reading recommendations for individuals and teams to inspire new ideas, expand perspectives, and fall in love with reading.
Introducing the three shortlisted books in each category:
Big Idea
Flux: 8 Superpowers for Thriving in Constant Change by April Rinne
Being adaptable and flexible have always been hallmarks of effective leadership and a fulfilling life. A world in flux calls for a new mindset, one that treats constant change and uncertainty as a feature, not a bug. In Flux, trusted business advisor April Rinne helps readers open this mindset—a flux mindset—and develop eight "flux superpowers" that flip conventional ideas about leadership, success, and well-being on their heads.
Rebel Ideas: The Power of Diverse Thinking by Matthew Syed
In Rebel Ideas, international bestselling author Matthew Syed argues that our brainpower as individuals isn't enough. To tackle problems from climate change to economic decline, we'll need to employ the power of "cognitive diversity." Drawing on psychology, genetics, and beyond, Syed uses real-world scenarios to introduce us to the true power of thinking differently.
Think Again: The Power of Knowing What You Don't Know by Adam Grant
The bestselling author of Give and Take and Originals examines the critical art of rethinking: learning to question your opinions and open other people's minds, which can position you for excellence at work and wisdom in life. With bold ideas and rigorous evidence, Adam Grant investigates how we can embrace the joy of being wrong, bring nuance to charged conversations, and build schools, workplaces, and communities of lifelong learners.
Leadership
Bringing Up the Boss: Practical Lessons for New Managers by Rachel Pacheco
Rachel Pacheco, former chief people officer and an expert at helping start-ups solve their management and culture challenges, brings a practical guide for new managers, especially those in fast-growing or start-up organizations. Bringing Up the Boss combines anecdotes, data, how-to exercises, and templates to help the reader build the fundamental skills of being a great boss.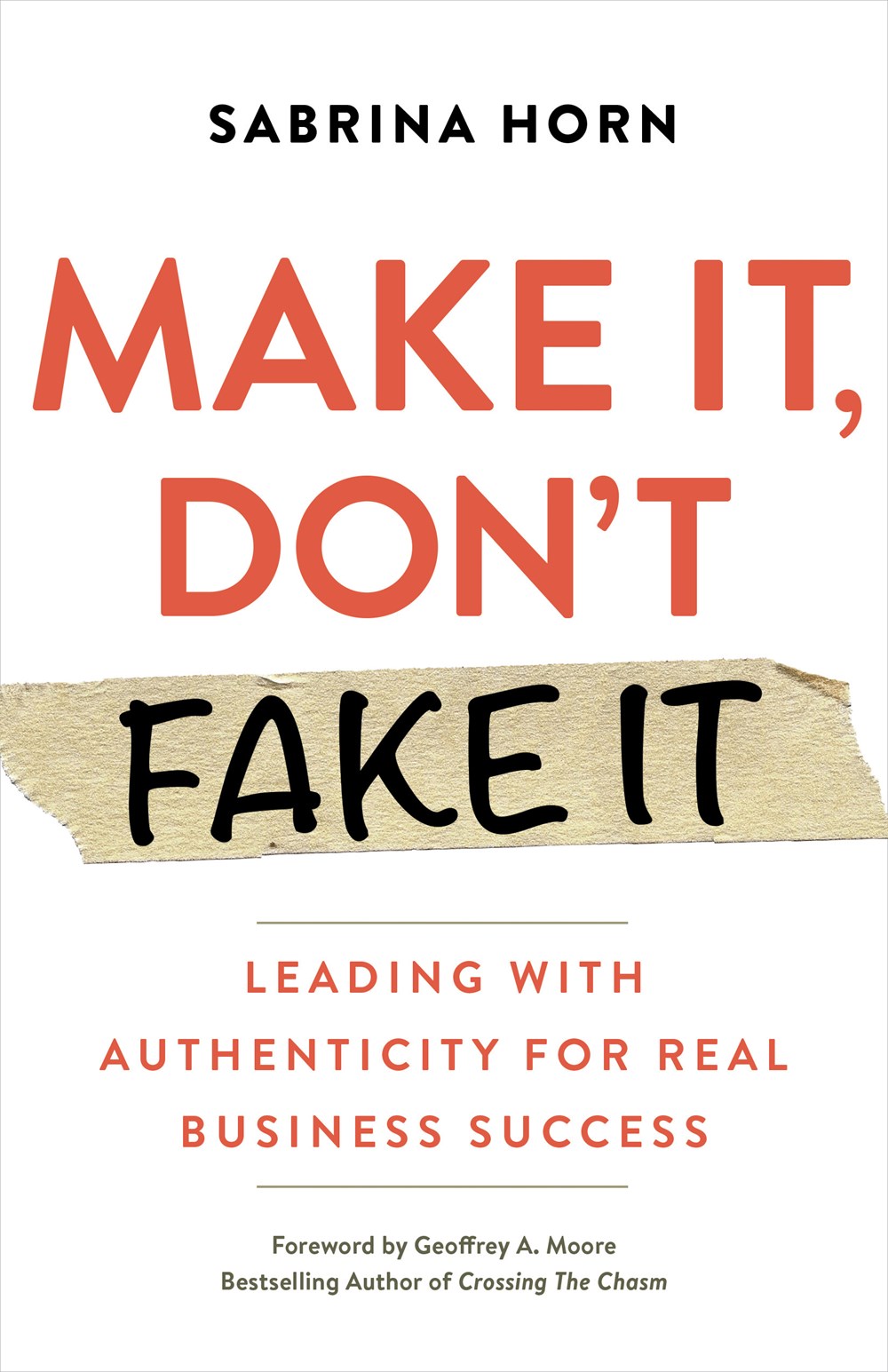 Make It, Don't Fake It: Leading with Authenticity for Real Business Success by Sabrina Horn
Award-winning CEO and communications expert Sabrina Horn shows how authentic leadership eliminates the need for the shortcuts that sabotage success. With firsthand accounts of sticky situations and painful mistakes, Horn lays out workable strategies, frameworks, and mental maps to help leaders gain the clarity of thought necessary to make sound business decisions, even when there are no right answers.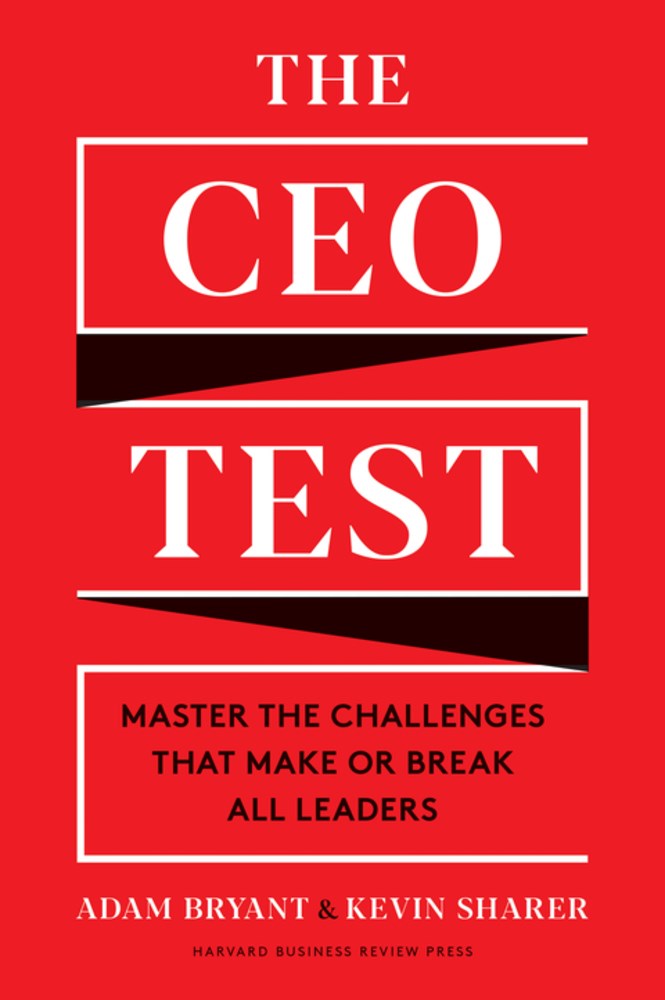 The CEO Test: Master the Challenges That Make or Break All Leaders by Adam Bryant & Kevin Sharer
The CEO Test is the authoritative, no-nonsense insider's guide to navigating leadership's toughest challenges. Adam Bryant and Kevin Sharer draw on the distilled wisdom, stories, and lessons from hundreds of chief executives to show how every aspiring leader can master these challenges and lead like a CEO. These foundational leadership skills will make all aspiring executives more effective in their roles today and lift the trajectory of their careers.
Management & Culture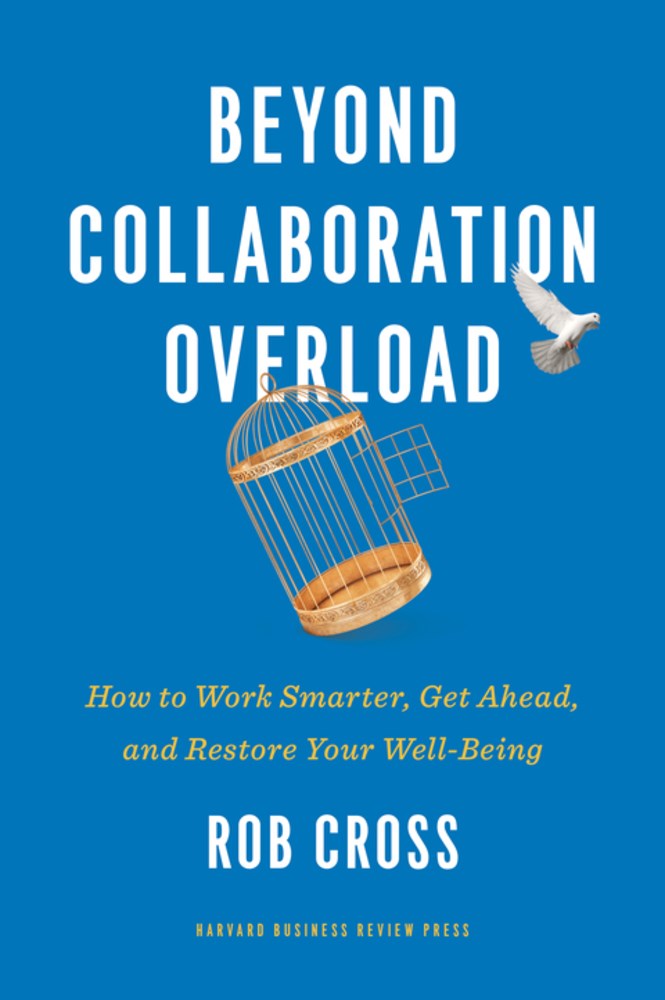 Beyond Collaboration Overload: How to Work Smarter, Get Ahead, and Restore Your Well-Being by Rob Cross
Most organizations have created always-on work contexts that are burning people out and hurting performance rather than delivering productivity, innovation and engagement. Through landmark research with more than 300 organizations, in-depth stories, and tools, Beyond Collaboration Overload will coach you to reclaim your time in order to reduce burnout and enhance well-being.
Just Work: Get Sh*t Done, Fast & Fair by Kim Scott
From Kim Scott, author of the revolutionary bestseller Radical Candor, Just Work reveals a practical framework for both respecting workers' individuality, making sure all voices are heard, and collaborating effectively. It is the essential guide leaders need to create more just workplaces and establish new norms of collaboration and respect.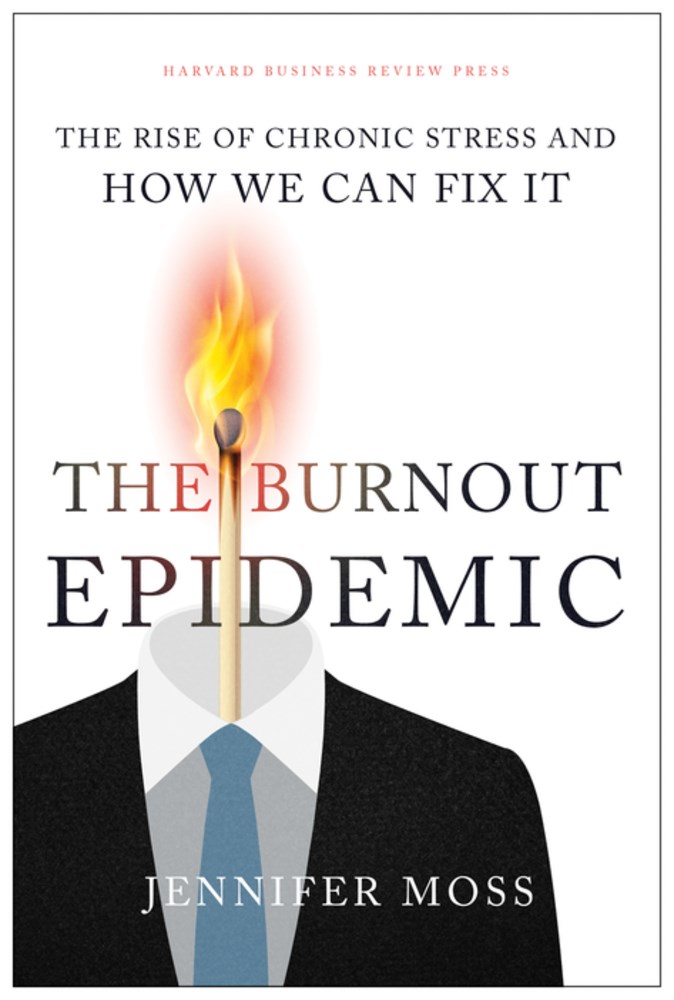 The Burnout Epidemic: The Rise of Chronic Stress and How We Can Fix It by Jennifer Moss
As the pandemic has shown, self-care is important, but it's not a cure-all for burnout. Employers need to do more. In this important and timely book, workplace well-being expert Jennifer Moss helps leaders and individuals prevent burnout and create healthier, happier, and more productive workplaces. Moss lays bare the real causes of burnout and how organizations can stop the chronic stress cycle that an alarming number of workers suffer through.
Sales & Marketing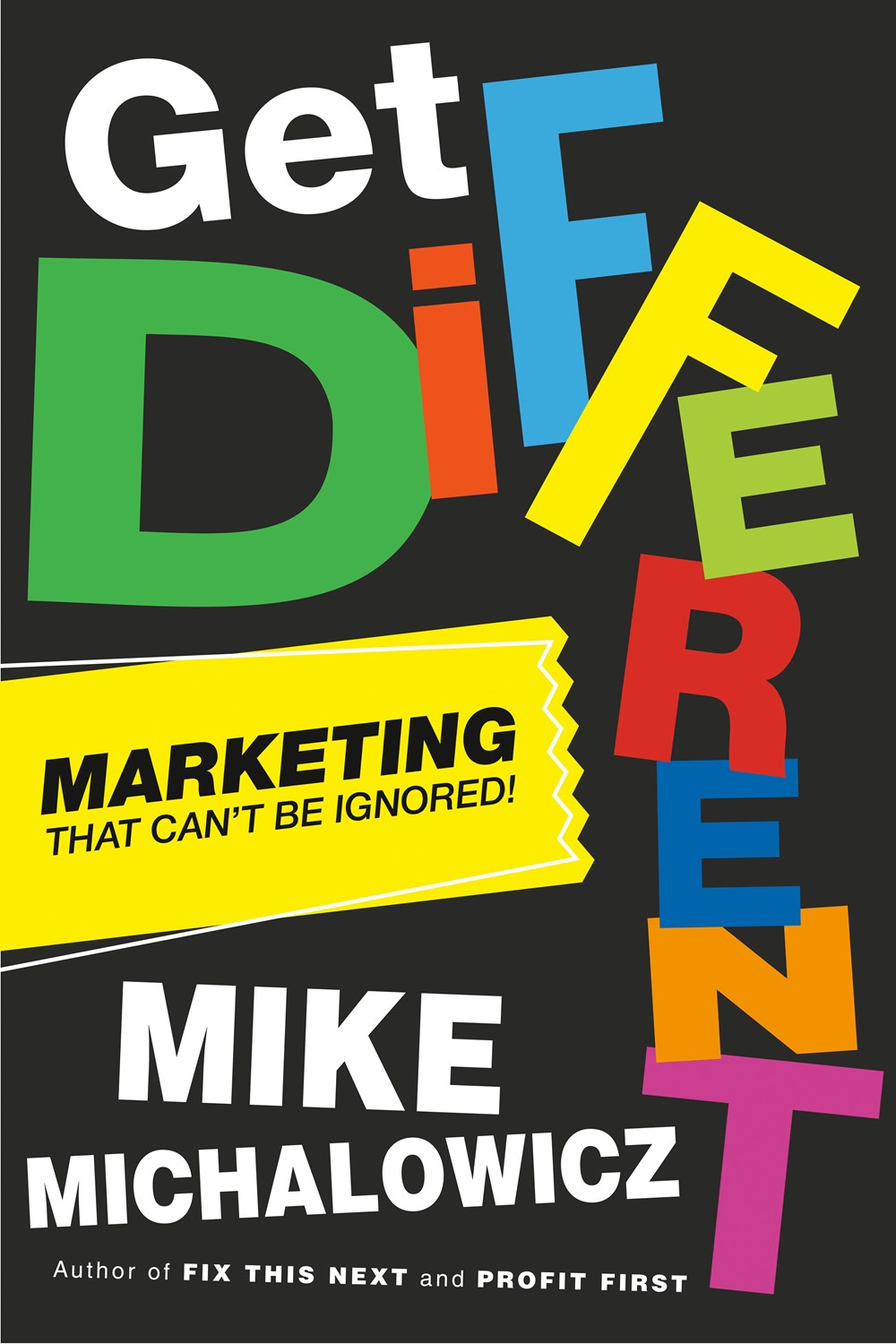 Get Different: Marketing That Can't Be Ignored! by Mike Michalowicz
Mike Michalowicz offers a proven method to position your business, service, or brand to get noticed, attract the best prospects, and convert those opportunities into sales. Told with the same humor and straight-talk that's gained Michalowicz an army of ardent followers, with actionable insights drawn from stories of real life entrepreneurs, this book lays out a simple, doable system every entrepreneur and business owner must ask about their marketing.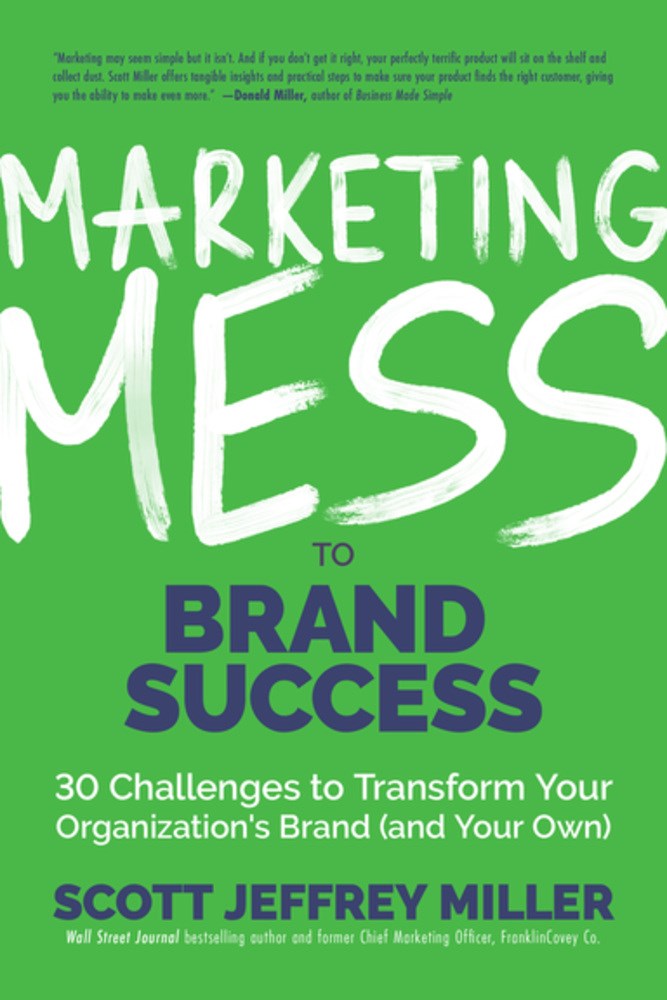 Marketing Mess to Brand Success: 30 Challenges to Transform Your Organization's Brand (and Your Own) by Scott Miller
In Scott Miller's newest Mess to Success guide, the FranklinCovey senior advisor and Wall Street Journal bestselling author reveals 30 career obstacles that you may encounter in your brand marketing, and how to transform them into company wide gains. No matter your position, this book is designed to prepare you for many of the inevitable challenges that you will encounter.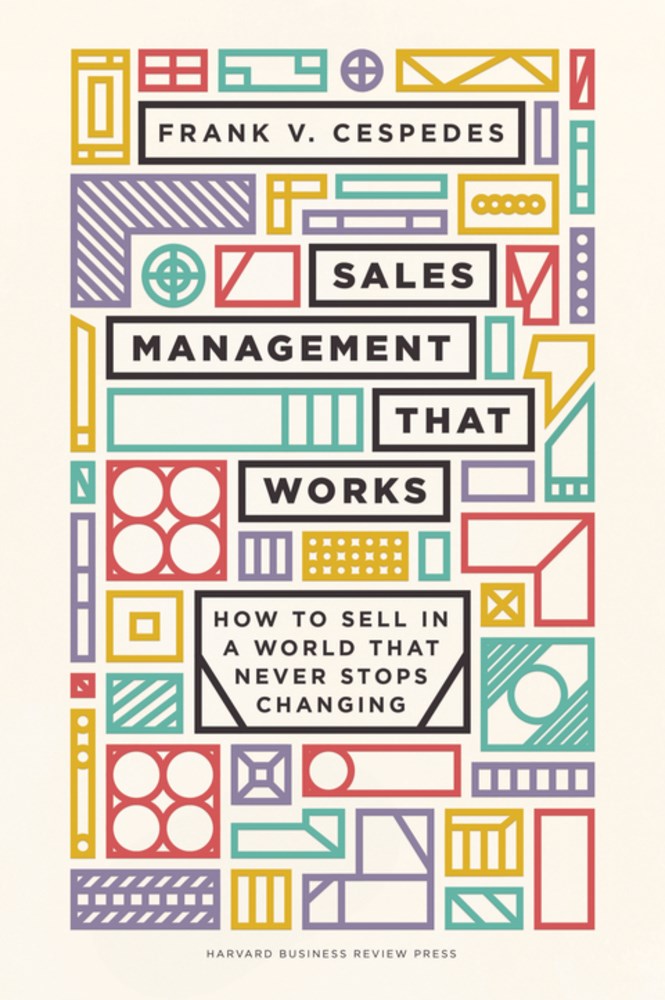 Sales Management That Works: How to Sell in a World That Never Stops Changing by Frank V. Cespedes
In this smart, practical, and research-based guide, Harvard Business School professor Frank Cespedes offers essential sales strategies for a world that never stops changing. Brimming with fascinating examples, insightful research, and helpful diagnostics, Sales Management That Works will help sales managers build a great sales team, create an optimal strategy, and steer clear of hype and fads.
Women in Business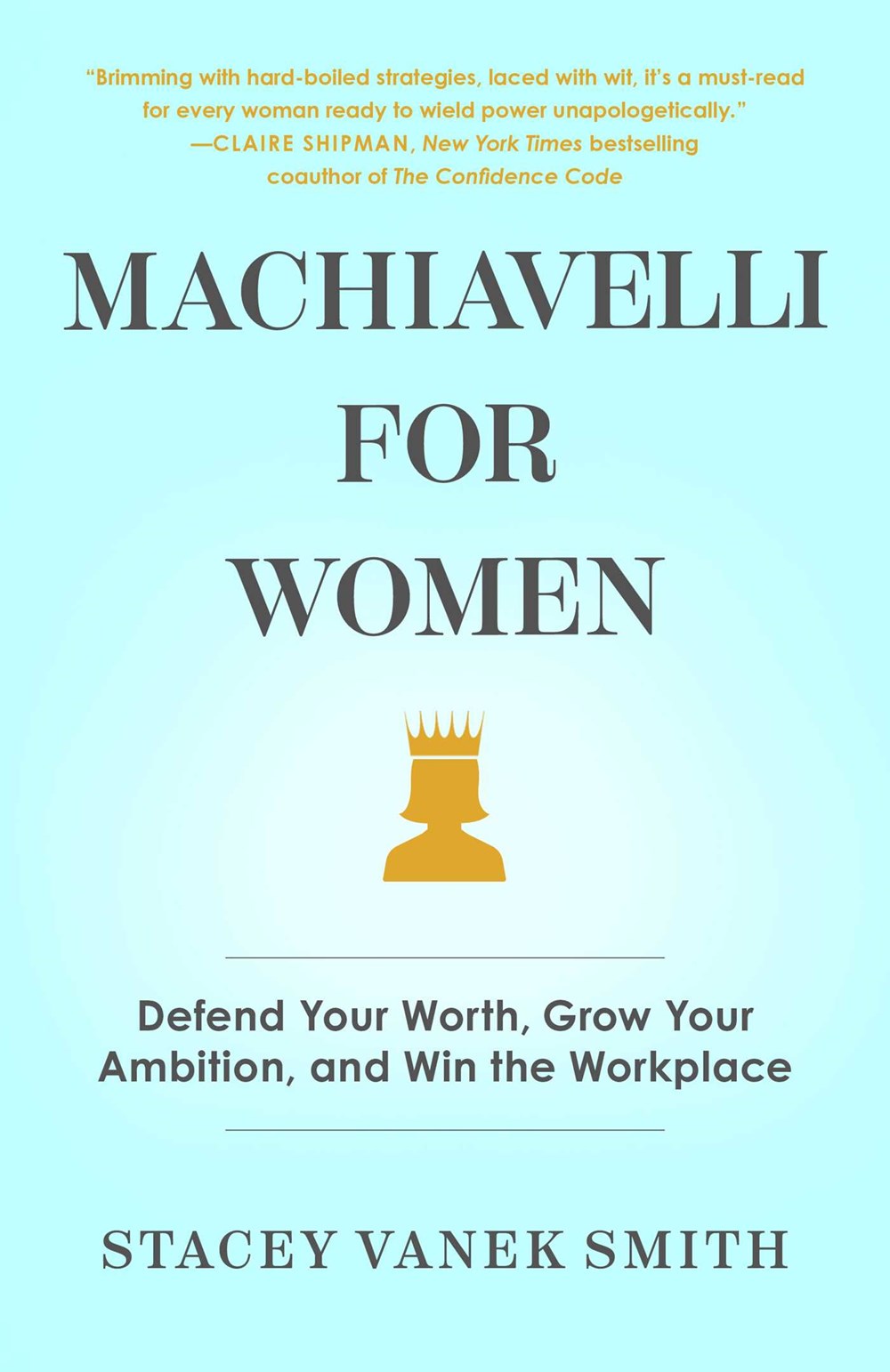 Machiavelli for Women: Defend Your Worth, Grow Your Ambition, and Win the Workplace by Stacey Vanek Smith
From the NPR host of The Indicator and correspondent for Planet Money comes an accessible and practical guide for how women can apply the principles of 16th-century philosopher Niccolò Machiavelli to their work lives and finally shatter the glass ceiling. Stacey Vanek Smith applies Renaissance politics to the 21st century and demonstrates how women can take and maintain power in careers where they have long been cast as second-best.
My Life in Full: Work, Family, and Our Future by Indra Nooyi
For a dozen years as one of the world's most admired CEOs, Indra Nooyi redefined what it means to be an exceptional leader. My Life in Full chronicles the former PepsiCo CEO's legendary career and the sacrifices it so often demanded. She takes readers through the events that shaped her as well as key insights she learned along the way.
Our Separate Ways: Black and White Women and the Struggle for Professional Identity by Ella Bell Smith & Stella M. Nkomo
In Our Separate Ways, Ella Bell Smith and Stella M. Nkomo take an unflinching look at the surprising differences between Black and White women's trials and triumphs on their way to the top. Based on groundbreaking research, the book compares and contrasts the experiences of 120 Black and White female managers in America, with powerful stories that bring to life their often difficult journeys from childhood to professional success.
Picture Books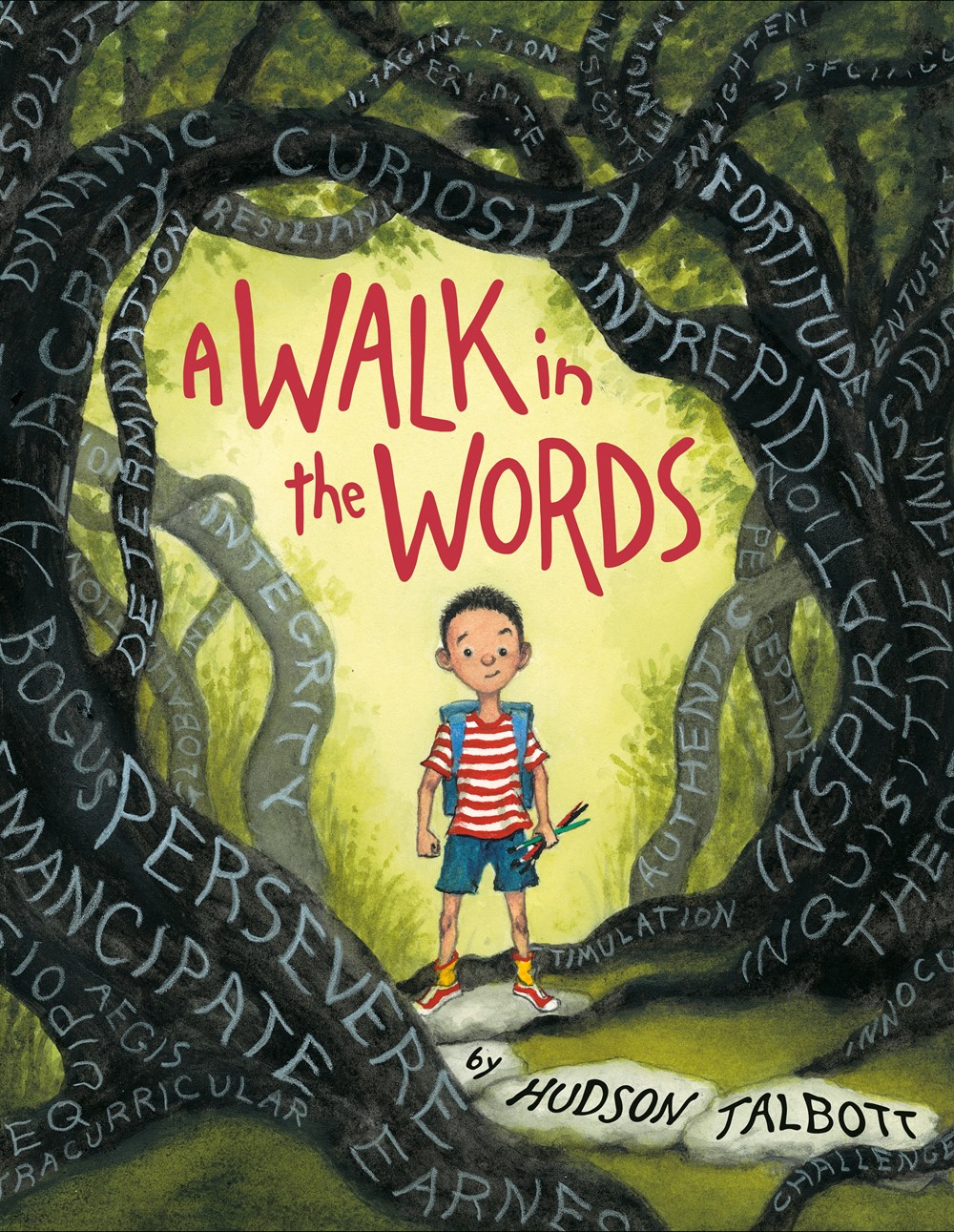 A Walk in the Words by Hudson Talbott
Through a story from his own childhood, Hudson Talbott shares the challenges—and ultimately the rewards—of being a non-mainstream kind of learner. Talbott's moving story, coupled with beautiful illustrations, will inspire young readers struggling with reading and spark classroom conversations surrounding acceptance and understanding.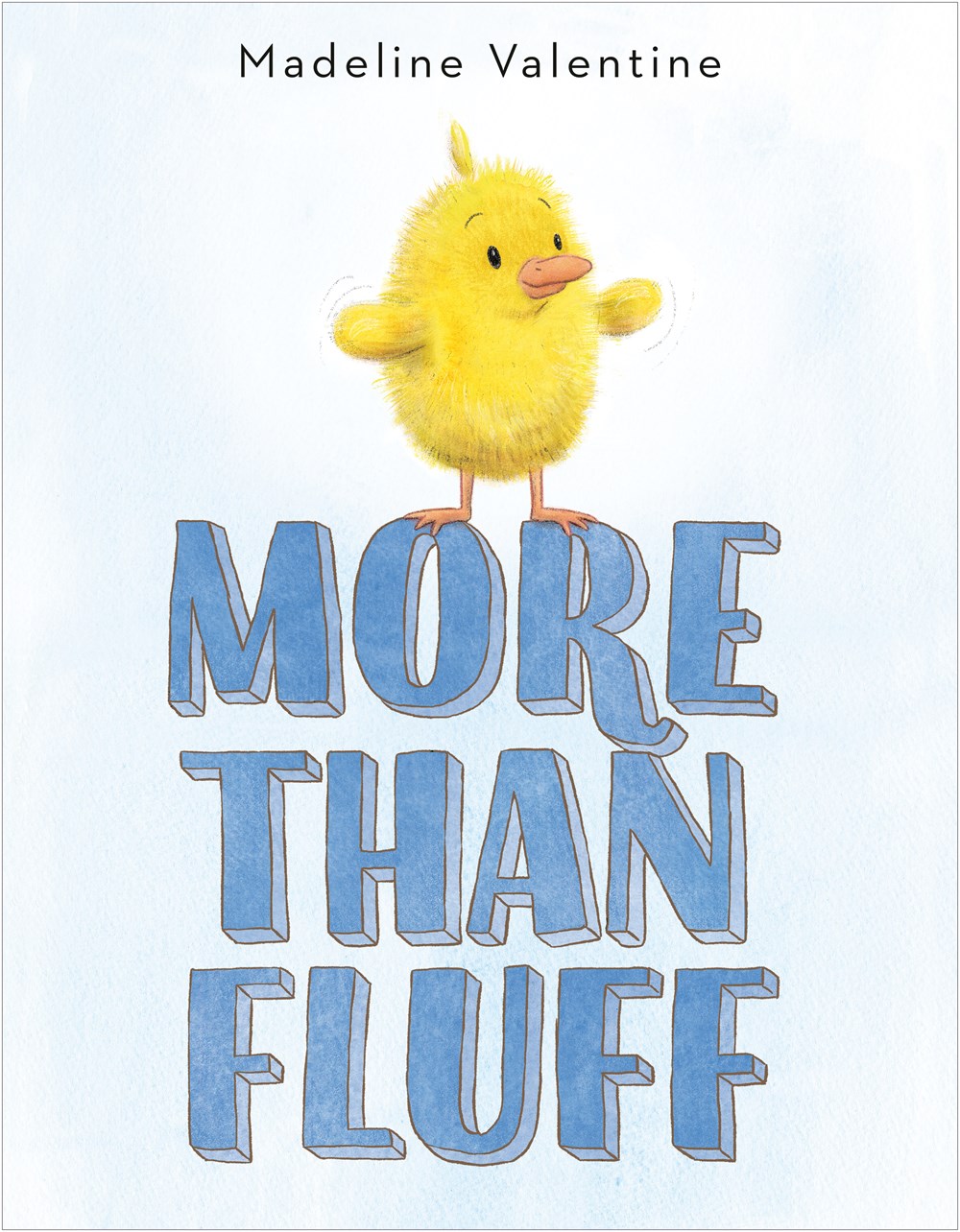 More Than Fluff by Madeline Valentine
Daisy happens to be fluffy—she's a young chick after all. Her friends can't help but want to pet her, squeeze her, and tell her how cute she is. But Daisy doesn't want to be hugged or kissed. She's not just fluff; Daisy has substance! But how can she tell everyone to give her some space without hurting their feelings? A timely and funny book that encourages kids to establish and respect boundaries—perfect for reading aloud and shared story time!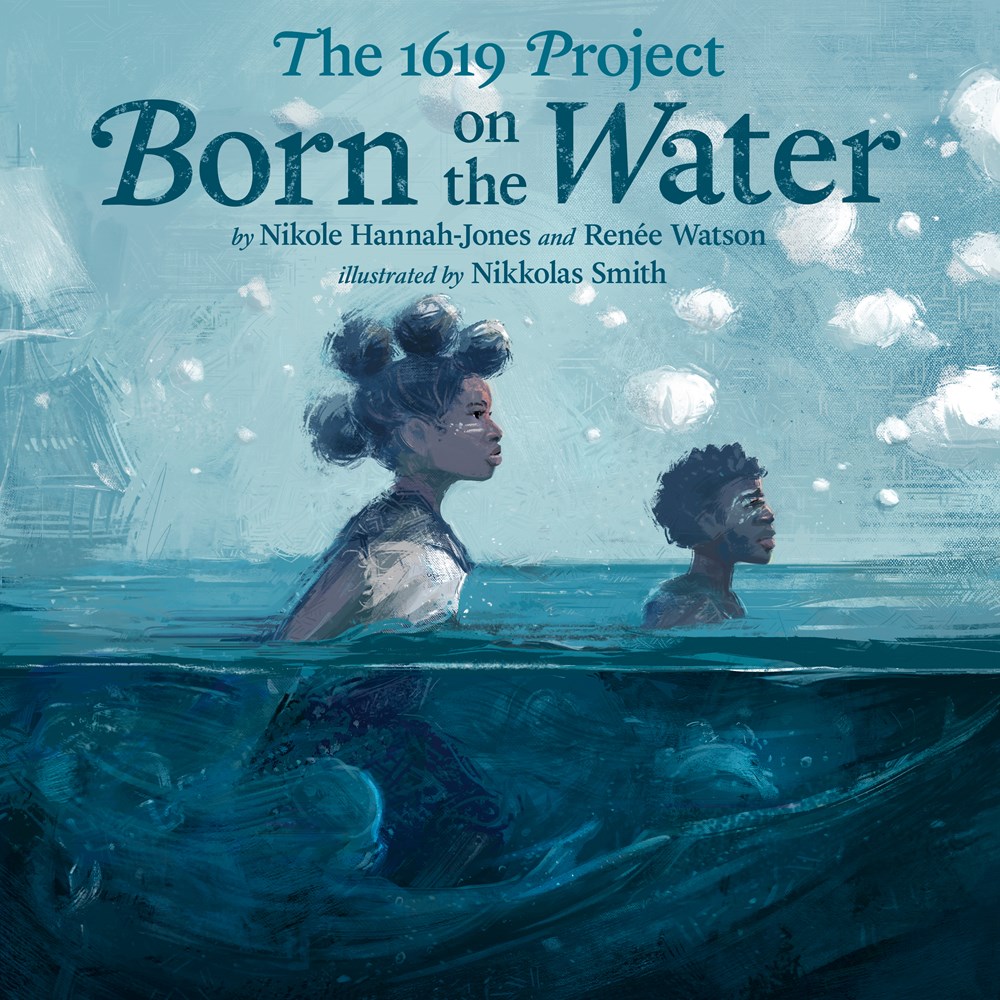 The 1619 Project: Born on the Water by Nikole Hannah-Jones, Renée Watson, & Nikkolas Smith
The 1619 Project's lyrical picture book in verse chronicles the consequences of slavery and the history of Black resistance in the United States, thoughtfully rendered by Pulitzer Prize-winning journalist Nikole Hannah-Jones and Newbery honor-winning author Renée Watson. With powerful verse and striking illustrations by Nikkolas Smith, Born on the Water provides a pathway for readers of all ages to reflect on the origins of American identity.
Elementary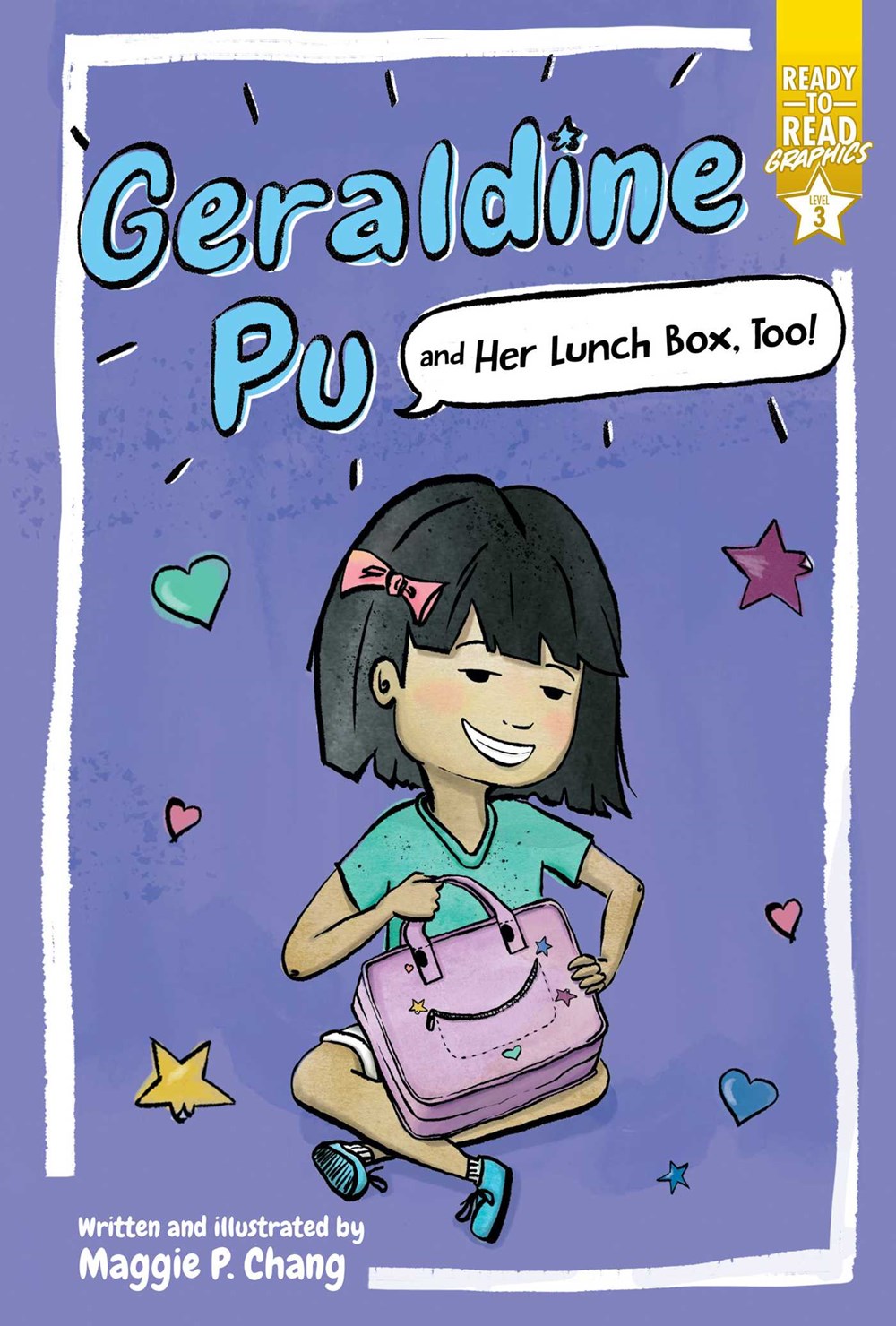 Geraldine Pu and Her Lunch Box, Too! by Maggie P. Chang
Meet spunky, funny, and friendly Geraldine Pu as she takes on a bully and makes a new friend in this beginning-level graphic novel. Geraldine Pu's favorite part of school is lunch. She loves her lunch box, which she calls Biandang. She can't wait to see what her grandmother, Amah, has packed inside it each day. Then one day, Geraldine gets stinky tofu...and an unexpected surprise. What will she do?
Knight of the Cape by Terry Catasus Jennings & Fatima Anaya
One of Dominguita's favorite Spanish books gifted from her abuela is Don Quixote—a tale of a brave knight who tries to do good deeds. Dominguita decides that she, too, will become a knight and do good deeds around her community. And when the class bully tells her that girls can't be knights, Dom is determined to prove him wrong. With a team of new friends, can Dominguita learn how to be the hero of her own story?
The Kids of Cattywampus Street by Lisa Jahn-Clough & Natalie Andrewson
In this delightful chapter book filled with black-and-white pictures, you'll meet the kids who live on Cattywampus Street: Jamal, Lindalee, Hans, Matteo, and others. Each of the eleven chapters in this magical, mysterious, silly, scary, happy, and sometimes sad chapter book tells an utterly unforgettable tale about one of the kids, with stories sure to charm, captivate, and engage all readers.
Middle School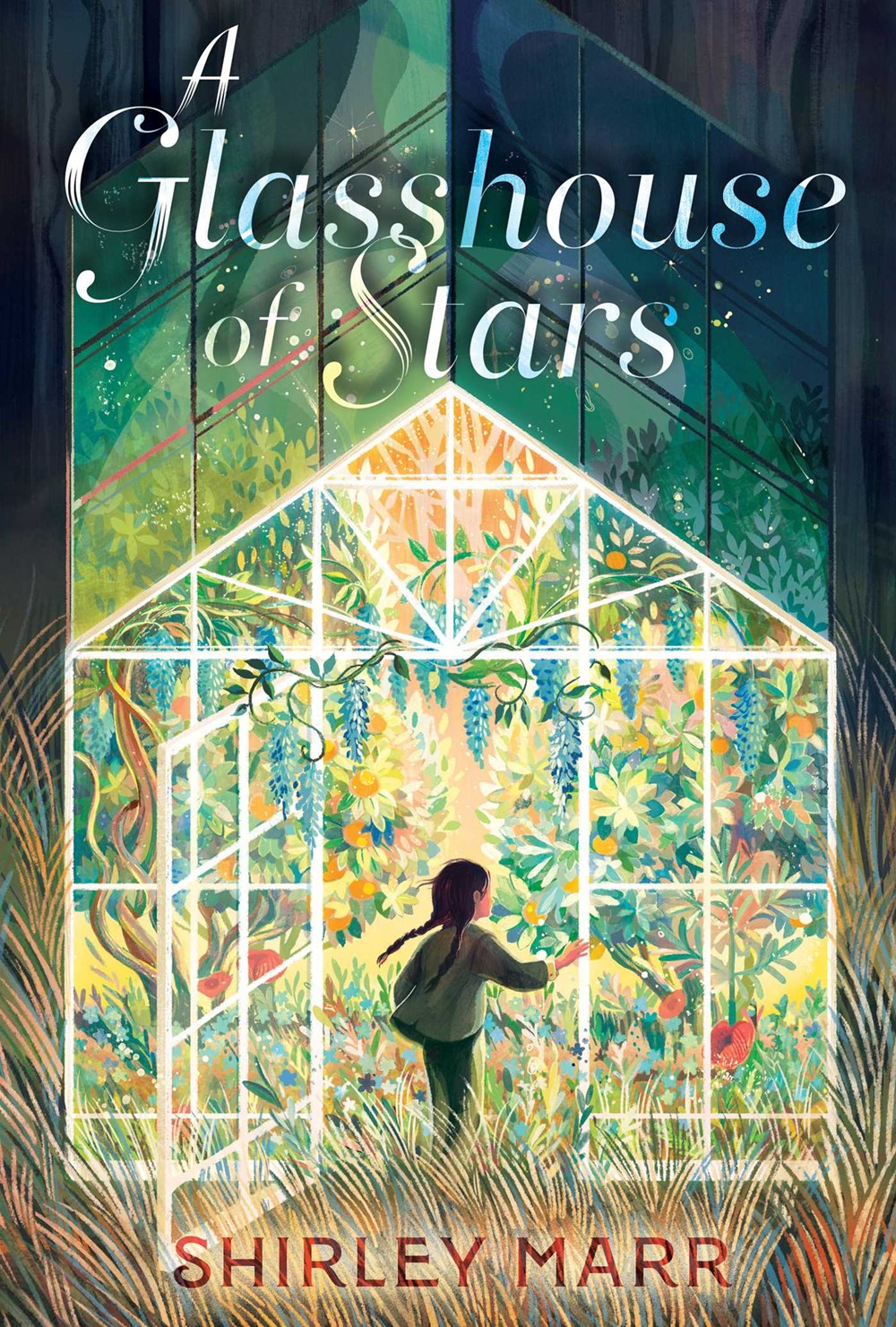 A Glasshouse of Stars by Shirley Marr
Inheriting First Uncle's home after he dies tragically and unexpectedly, eleven-year-old Meixing and her family immigrate to the New Land, where it will take all of Meixing's resilience and bravery to finally find her place of belonging in this new world. There, she finds solace is a rundown greenhouse at the far end of her backyard that inexplicably holds the sun and the moon and the secrets of her memory and imagination.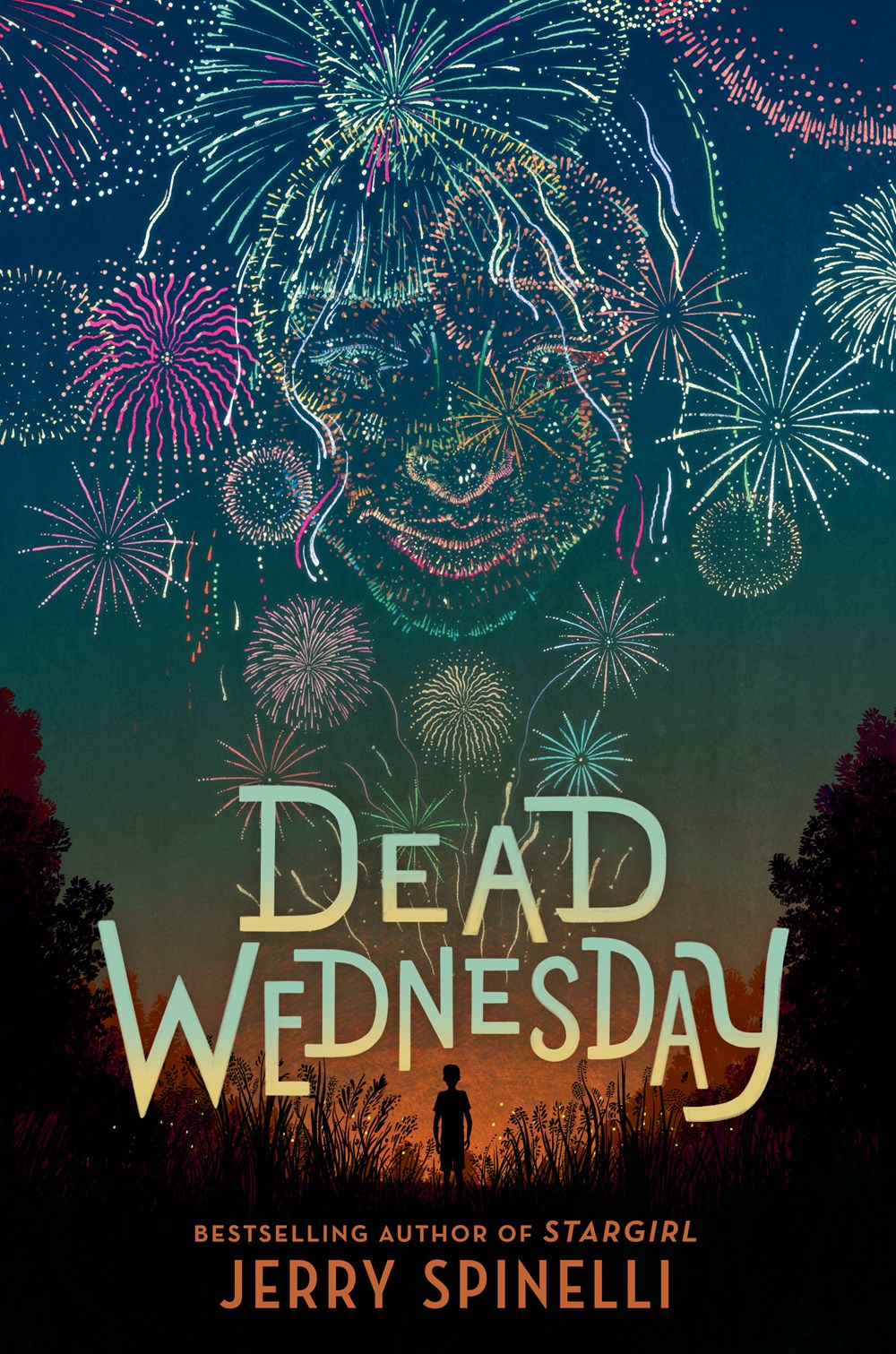 Dead Wednesday by Jerry Spinelli
On Dead Wednesday, every eighth grader in Amber Springs is assigned the name and identity of a teenager who died a preventable death in the past year. Worm Tarnauer feels invisible every day. So he's not expecting Dead Wednesday to feel that different. But he didn't count on being assigned Becca Finch (17, car crash). And he certainly didn't count on Becca showing up to boss him around! Letting this girl into his head is about to change everything.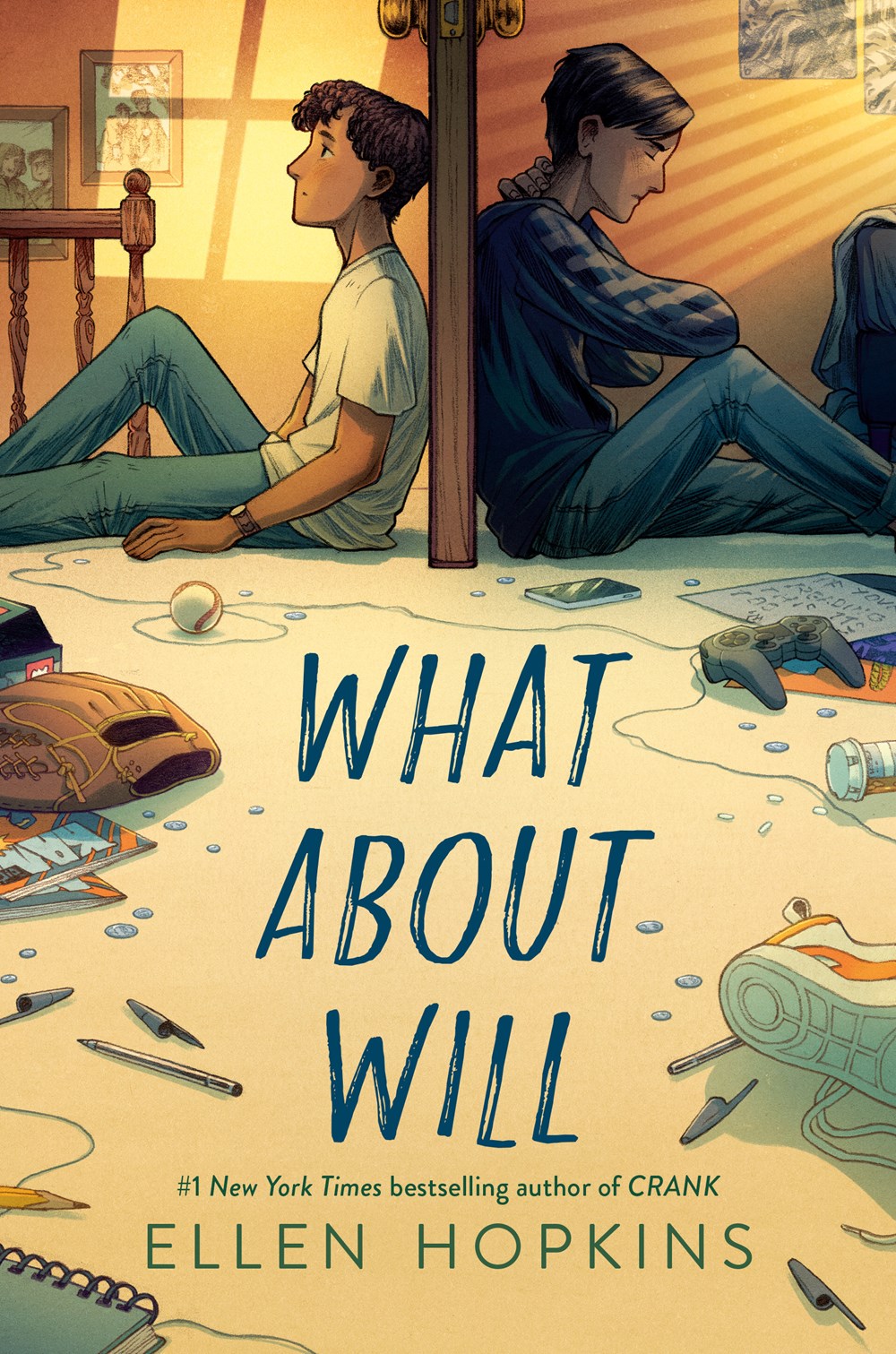 What About Will by Ellen Hopkins
Twelve-year-old Trace Reynold's relationship with his older brother Will becomes increasingly complicated after Will suffers a traumatic brain injury and becomes addicted to pain pills. When the brother he loves so much becomes more and more withdrawn and escalates to stealing money and ditching school, Trace realizes some secrets cannot be kept if we ever hope to heal.
High School
Living Beyond Borders: Growing Up Mexican in America by Margarita Longoria
In this mixed-media collection of short stories, personal essays, poetry, and comics, this celebrated group of authors share the borders they have crossed, the struggles they have pushed through, and the two cultures they continue to navigate as Mexican Americans. Living Beyond Borders is at once an eye-opening, heart-wrenching, and hopeful love letter from the Mexican American community to today's young readers.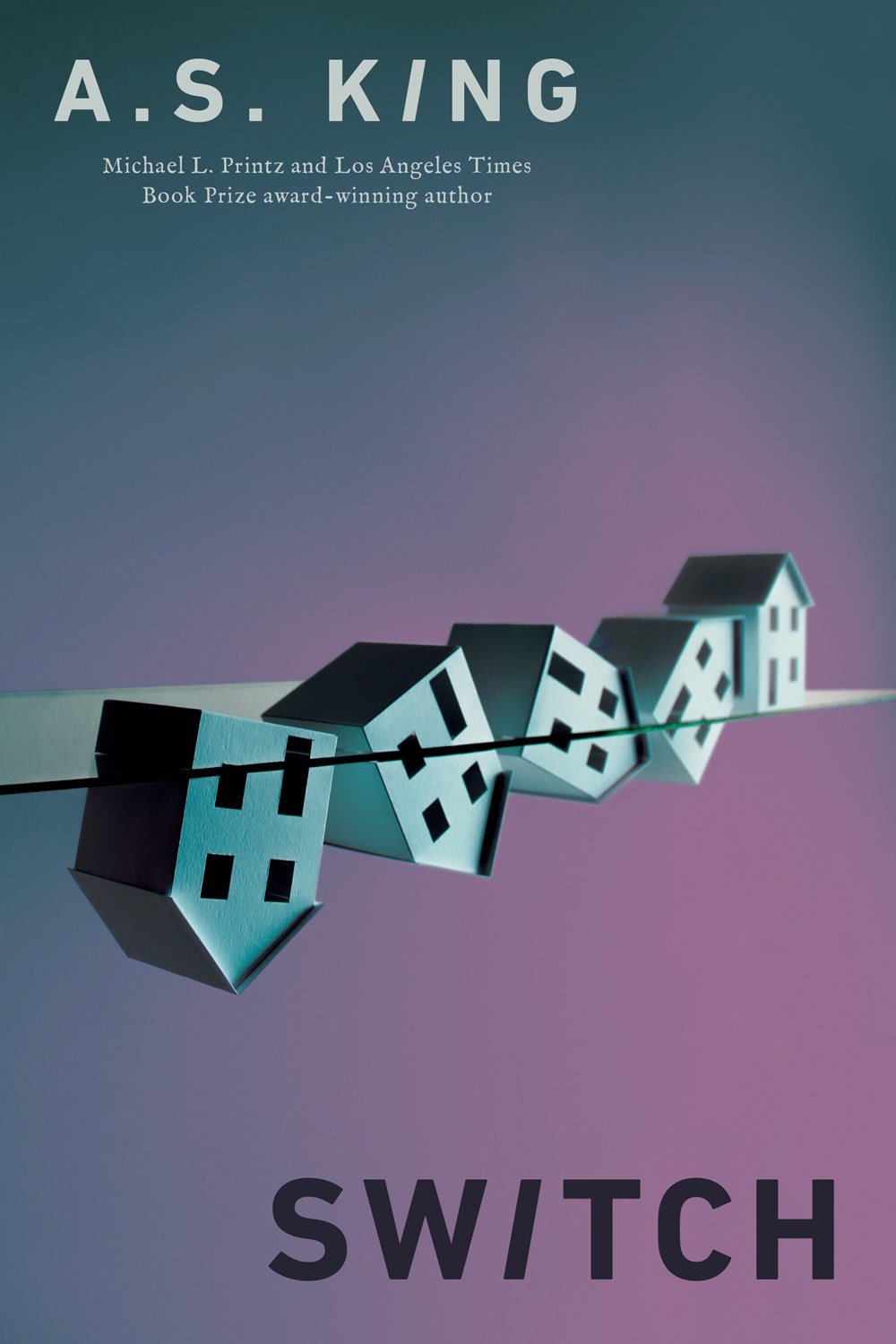 Switch by A.S. King
Set in a parallel version of America where time has stopped, Switch tells the story of one teenage girl trying to untangle her toxic family's secrets—and maybe restart the world's clocks in the process. Award-winning author A.S. King presents a surreal and timely novel about the effects of isolation and what it means to be connected to the world.
The Cost of Knowing by Brittney Morris
Sixteen-year-old Alex Rufus's curse of seeing the future distracts him from being and doing his best, but when he sees his little brother Isaiah's imminent death, everything changes. With Alex now in a race against time, death, and circumstances, he and Isaiah must grapple with their past, their future, and what it means to be a young Black man in America in the present.
Advanced Reading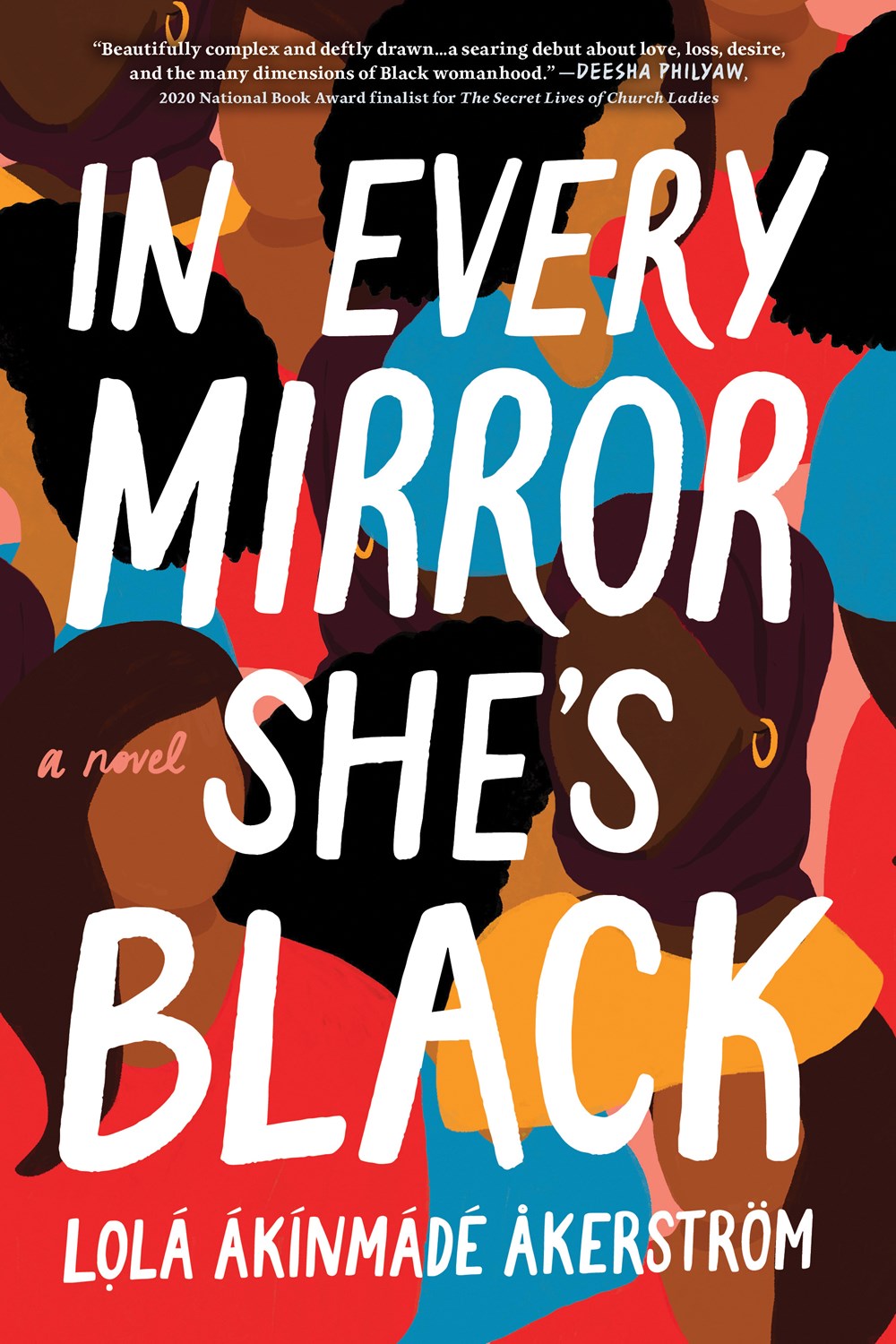 In Every Mirror She's Black by Lolá Ákínmádé Åkerström
Three Black women are linked in unexpected ways to the same influential white man in Stockholm as they build their new lives in the most open society run by the most private people. Told through the perspectives of each of the three women, In Every Mirror She's Black is a fast-paced, richly nuanced yet accessible contemporary novel that touches on important social issues.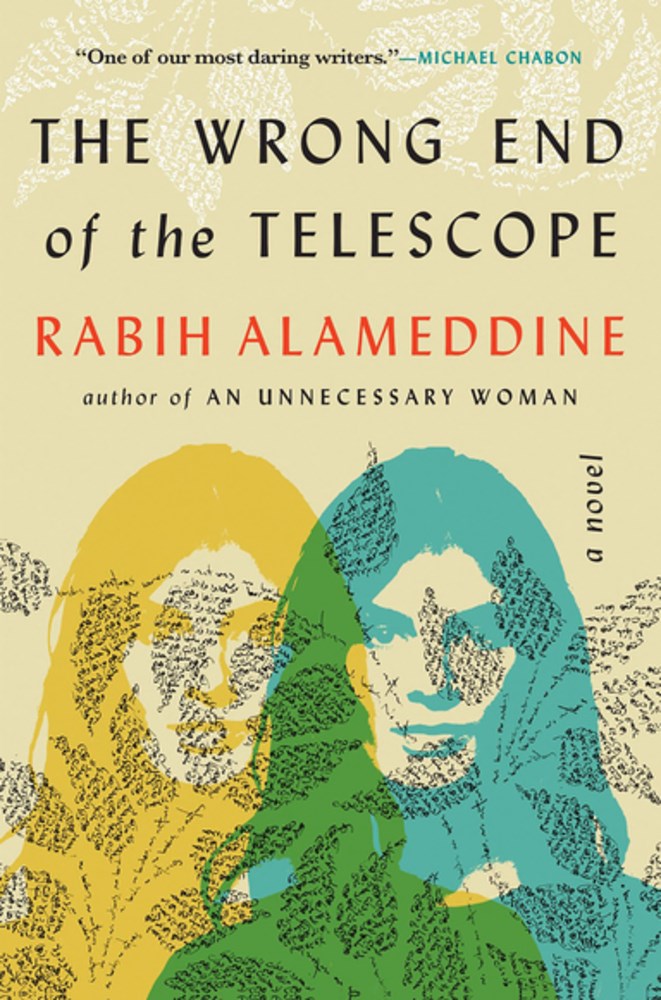 The Wrong End of the Telescope by Rabih Alameddine
By National Book Award and the National Book Critics' Circle Award finalist Rabih Alameddine comes a transporting new novel about an Arab American trans woman's journey among Syrian refugees on Lesbos island. Cunningly weaving in stories of other refugees into Mina's singular own, The Wrong End of the Telescope is a bedazzling tapestry of both tragic and amusing portraits of indomitable spirits facing a humanitarian crisis.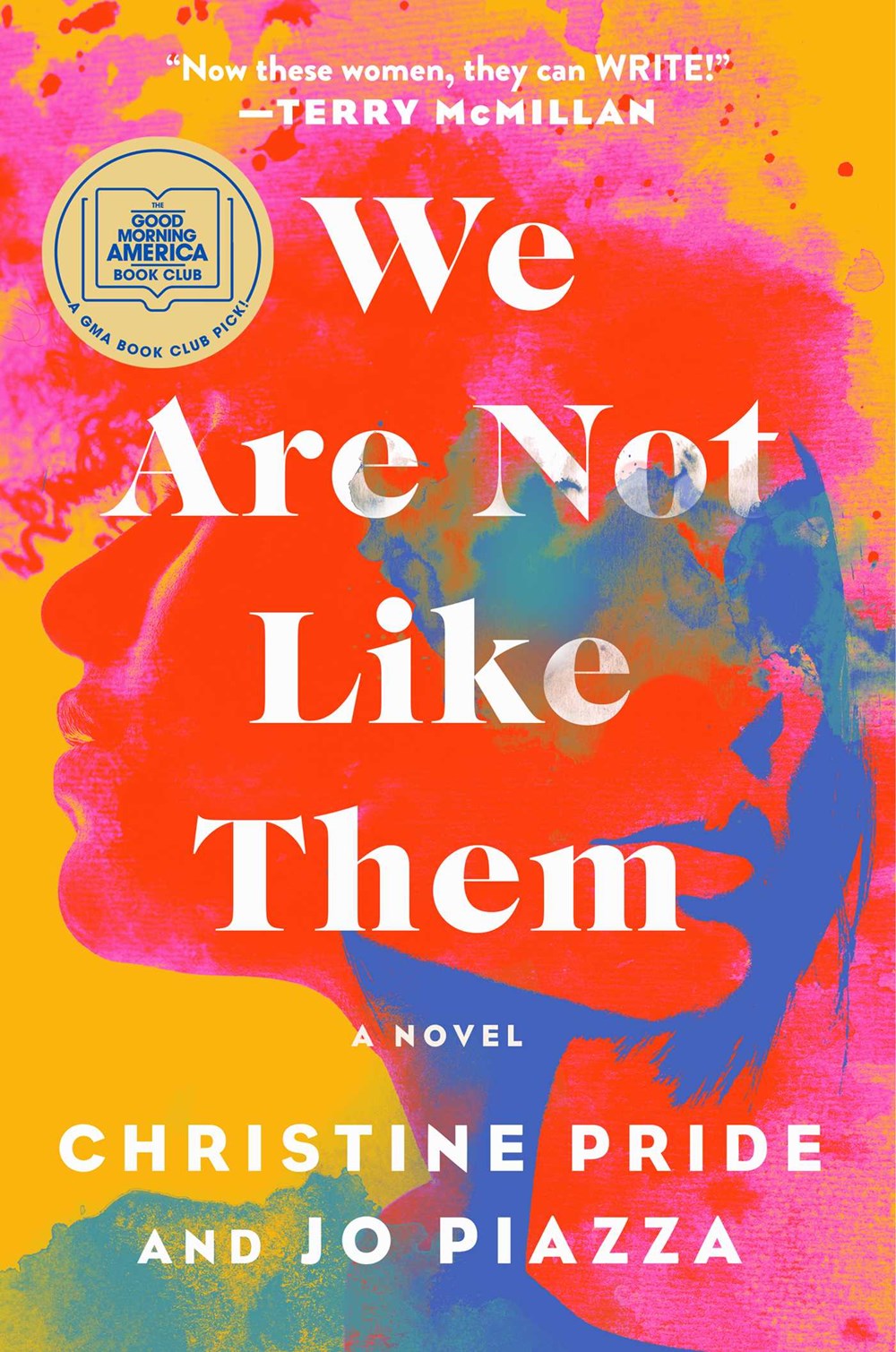 We Are Not Like Them by Christine Pride & Jo Piazza
Told from alternating perspectives, an evocative and riveting novel about the lifelong bond between two women, one Black and one white, whose friendship is indelibly altered by a tragic event—a powerful and poignant exploration of race in America today and its devastating impact on ordinary lives. at its heart, it's a story of enduring friendship—a love that defies the odds even as it faces its most difficult challenges.
Health & Wellness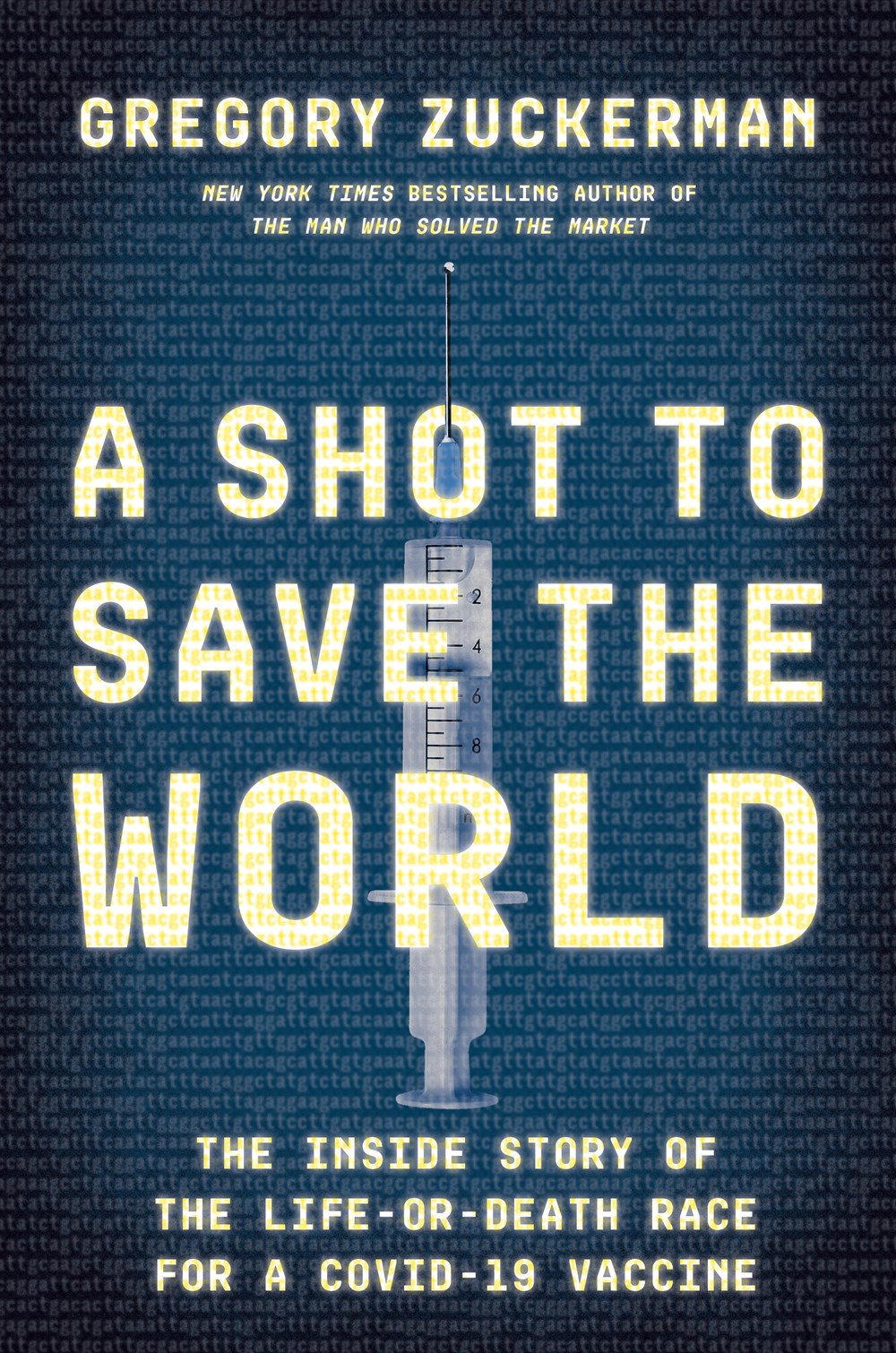 A Shot to Save the World: The Inside Story of the Life-Or-Death Race for a COVID-19 Vaccine by Gregory Zuckerman
#1 New York Times bestselling author and award-winning investigative journalist Gregory Zuckerman takes readers inside the top-secret laboratories, corporate clashes, and high-stakes government negotiations that led to the creation of the COVID-19 vaccine. Deeply reported and endlessly gripping, this is a dazzling, blow-by-blow chronicle of the most consequential scientific breakthrough of our time.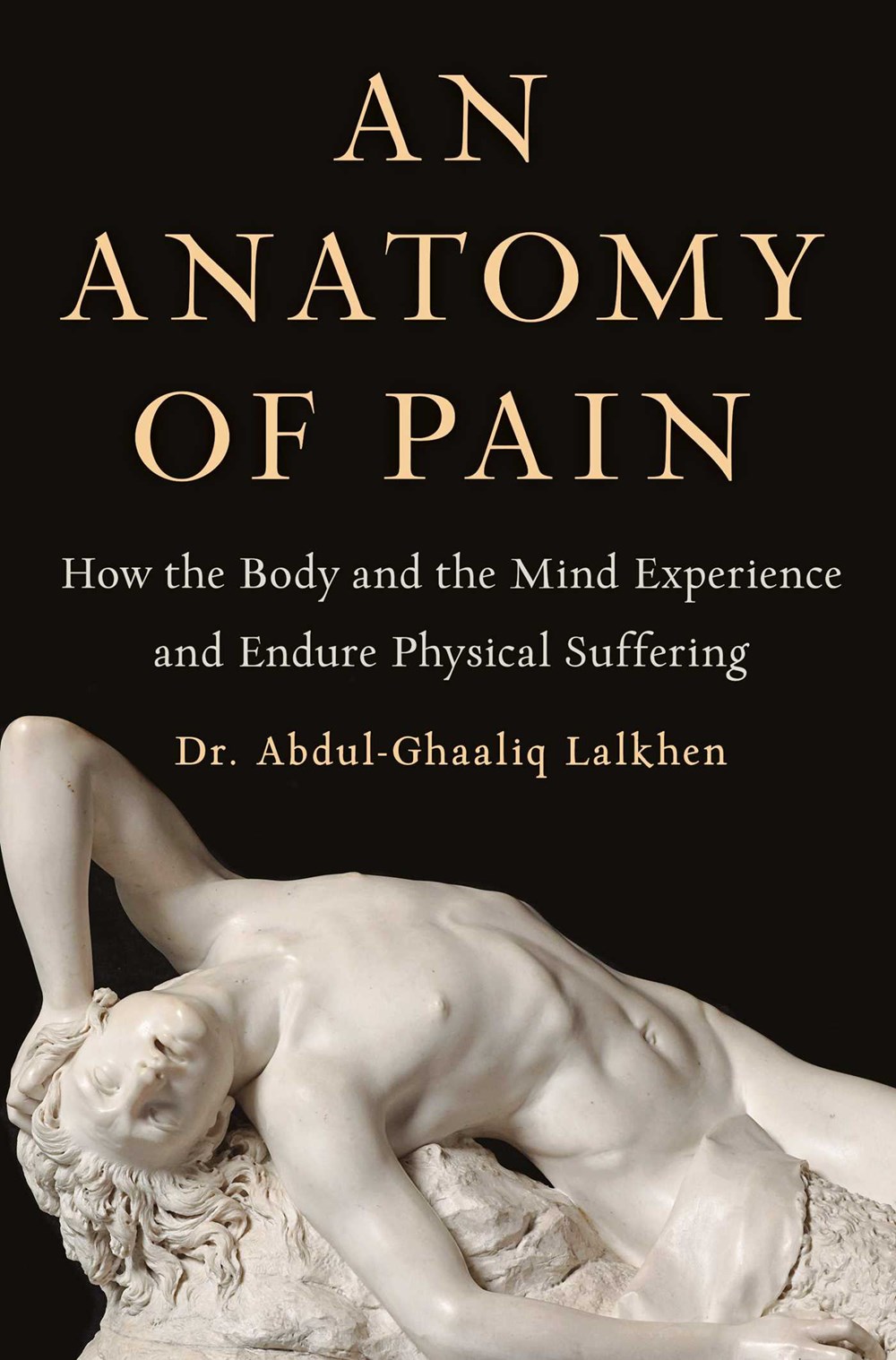 An Anatomy of Pain: How the Body and the Mind Experience and Endure Physical Suffering by Abdul-Ghaaliq Lalkhen
An illuminating, authoritative, and in-depth examination of the fascinating science behind pain and the complexities of its treatment—from one of the internationally leading doctors in pain management. Filled with case studies and medical history, this enlightening book offers a crash course in all aspects of pain, from chronic to acute, and walks readers through the current landscape of pain treatments.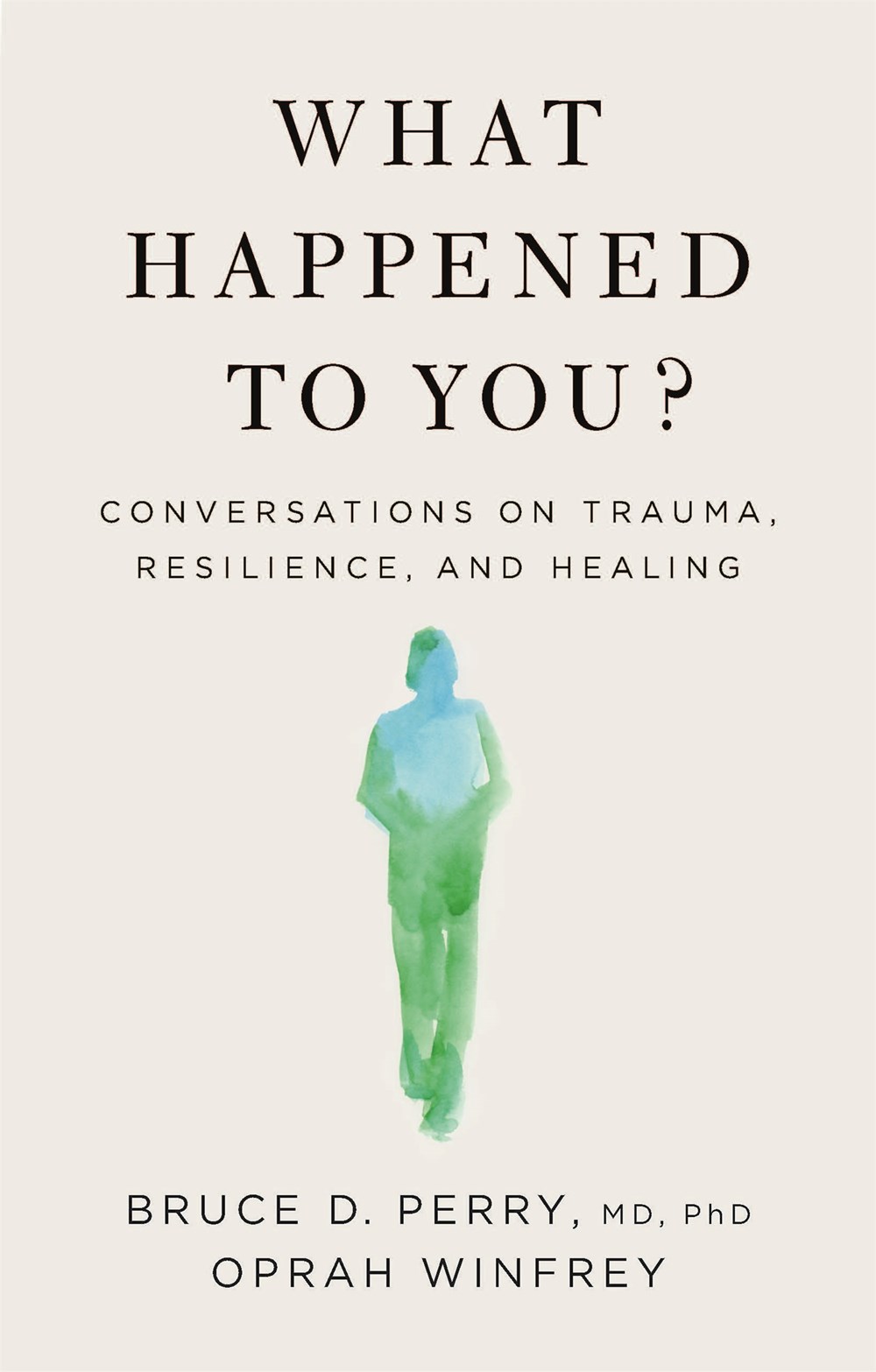 What Happened to You?: Conversations on Trauma, Resilience, and Healing by Oprah Winfrey & Bruce D. Perry
Through deeply personal conversations, Oprah Winfrey and renowned brain and trauma expert Dr. Bruce Perry offer a groundbreaking and profound shift from asking "What's wrong with you?" to "What happened to you?" This subtle but profound shift in our approach to trauma is one that allows us to understand our pasts in order to clear a path to our future—opening the door to resilience and healing in a proven, powerful way.
Gift & Special Interest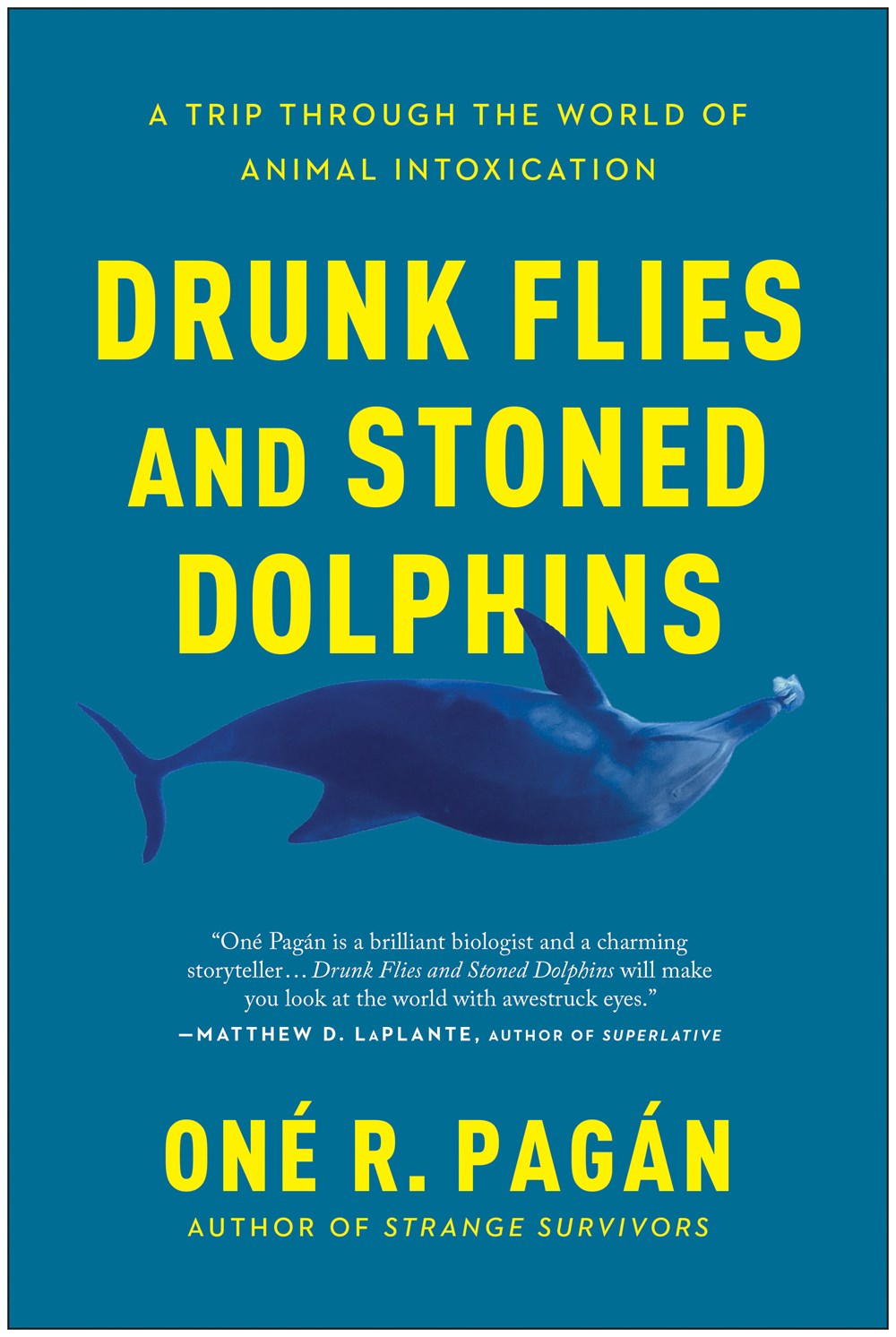 Drunk Flies and Stoned Dolphins: A Trip Through the World of Animal Intoxication by Oné R. Pagán
Combining fascinating science with humor and enthusiasm, Drunk Flies and Stoned Dolphins is full of the kind of unforgettable stories and odd facts that you'll find yourself repeating to everyone you meet. From fruit fly happy hour to the evolutionary reasons behind nature's drugs, Oné Pagán takes you on a trip through the colorful world of animal intoxication, exploring what this science reveals about the surprising connections between all the world's creatures.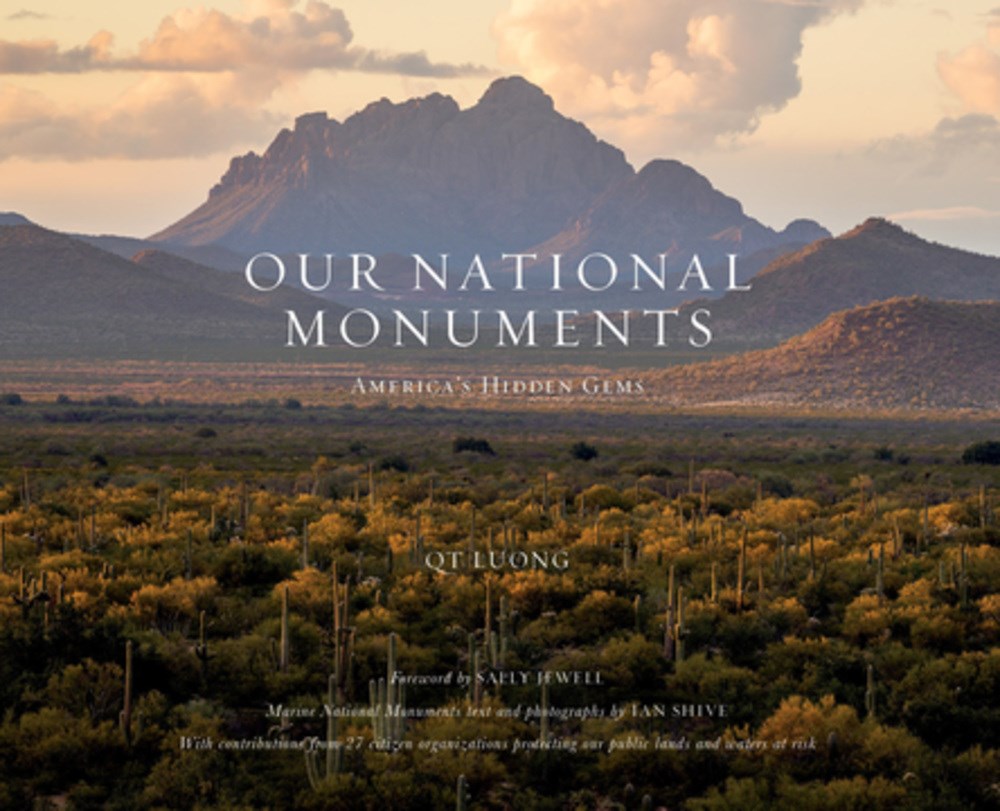 Our National Monuments: America's Hidden Gems by QT Luong, Sally Jewell, & Ian Shive
Our National Monuments invites readers to experience for themselves America's National Monuments and learn about the people and cultures who came before—for whom these sites remain sacred places—with a renewed understanding of how these essential landscapes are preserving America's past and shaping its future. With over 300 scenic photographs from award-winning photographer QT Luong, this comprehensive volume will delight readers.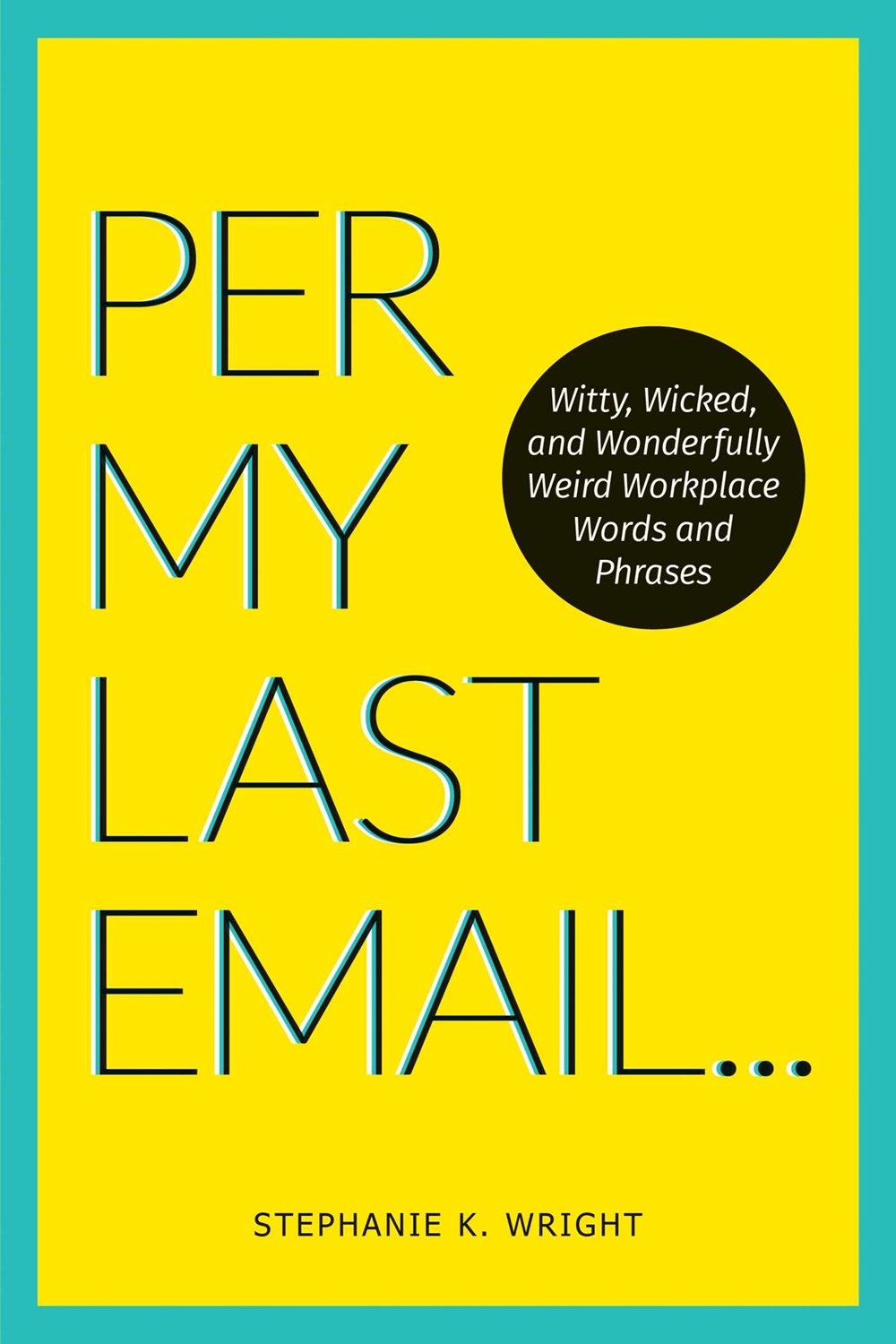 Per My Last Email: Witty, Wicked, and Wonderfully Weird Workplace Words and Phrases by Stephanie K. Wright
Tired of phrases like "circle back," "follow up," or the dreaded "let's take this offline"? This hilarious guide will reinvigorate your vocabulary with direct and delightful alternatives to stale corporate speak. Per My Last Email provides you with fresh new words to sprinkle throughout your workday and lift you out of your office-speak rut while making you laugh at the same time.
Religion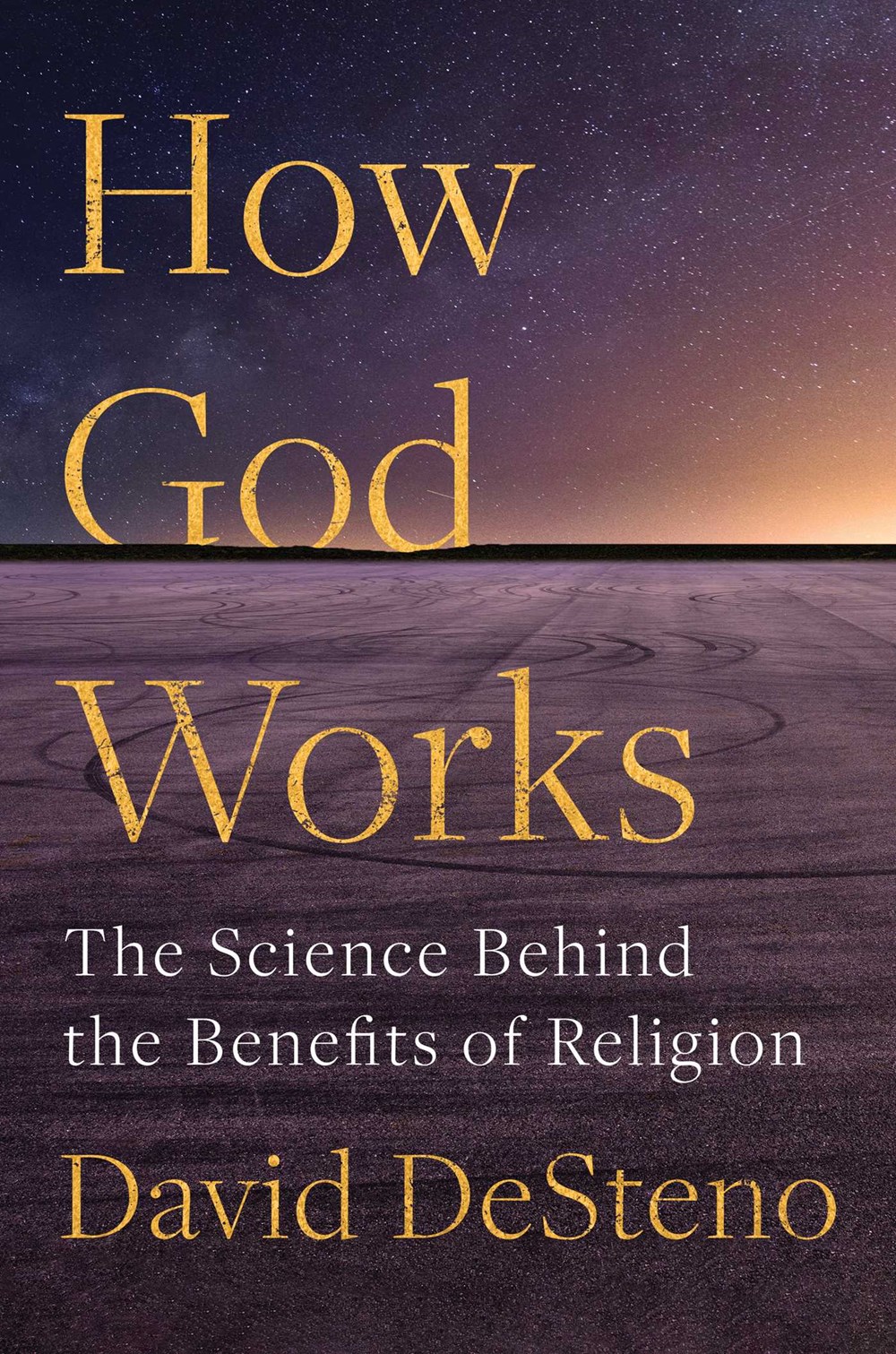 How God Works: The Science Behind the Benefits of Religion by David DeSteno
Drawing on a wealth of new evidence, pioneering research psychologist David DeSteno shows why religious practices and rituals are so beneficial to those who follow them—and to anyone, regardless of their faith (or lack thereof). How God Works offers advice on how to incorporate many of these practices to help all of us live more meaningful, successful, and satisfying lives.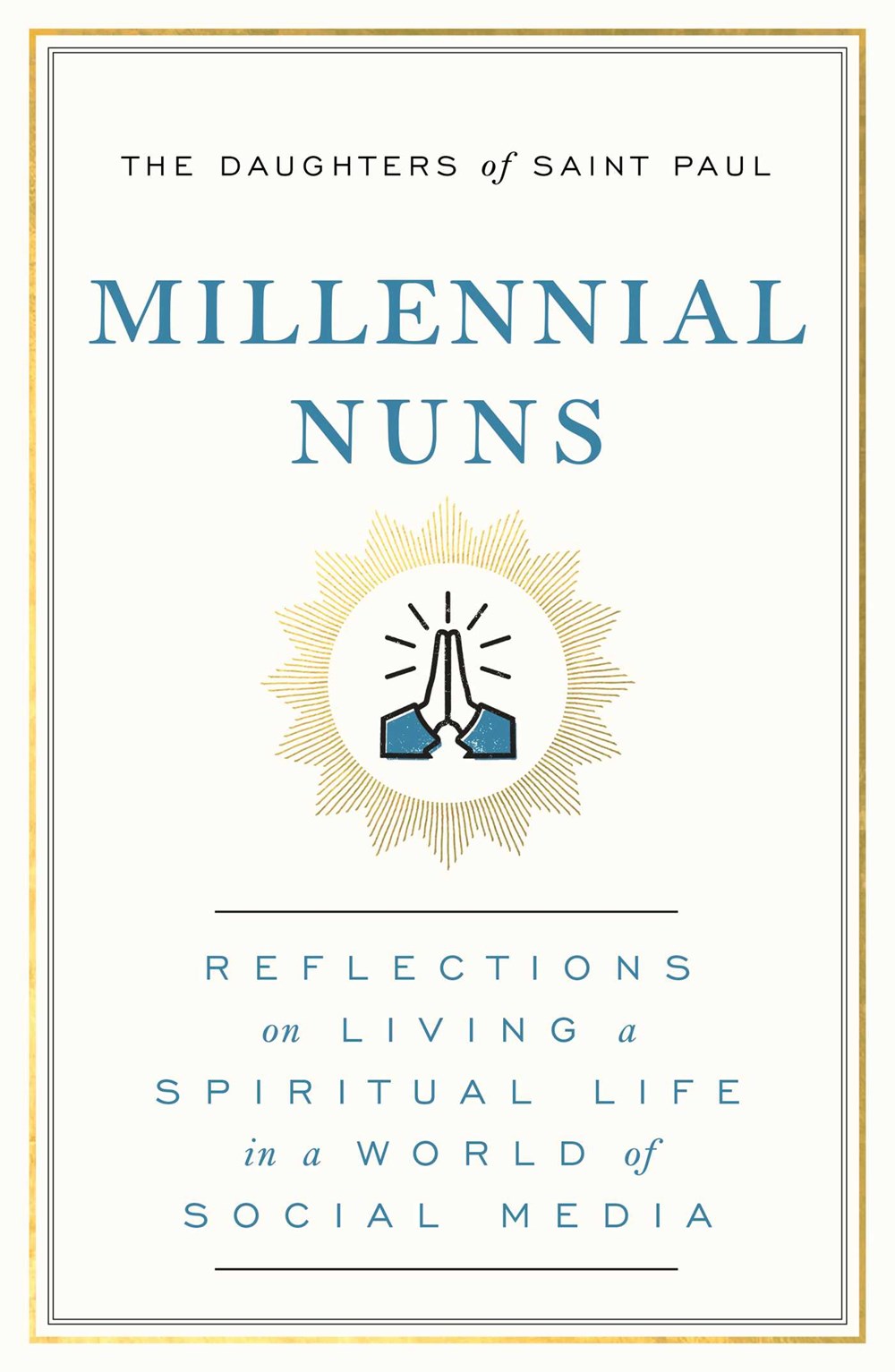 Millennial Nuns: Reflections on Living a Spiritual Life in a World of Social Media by The Daughters of Saint Paul
Discover how to engage in a faith-filled life in the era of social media from a group of young, consecrated Catholic sisters. In this collective memoir, eight of these Sisters share their own discernment journeys, struggles and crises of faith that they've overcome, and episodes from their daily lives. Through these reflections, the Sisters also offer practical takeaways and tips for living a more spiritually-fulfilled life, no matter your religious affiliation.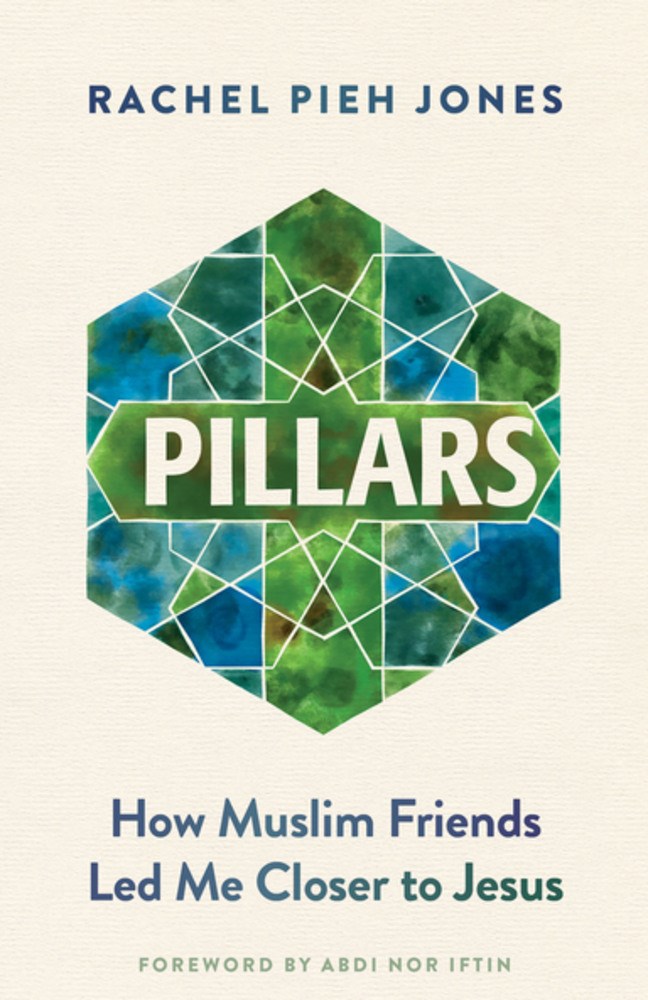 Pillars: How Muslim Friends Led Me Closer to Jesus by Rachel Pieh Jones & Abdi Nor Iftin
Rachel Pieh Jones recounts the personal encounters and growing friendships that gradually dismantled her unspoken fears and prejudices and deepened her appreciation for Islam, all the while gaining a far richer understanding of her own Christian faith. Jones shows how her Muslim friends' devotion to the five pillars of Islam leads her to rediscover ancient Christian practices her own religious tradition has lost or neglected.
Politics & Current Events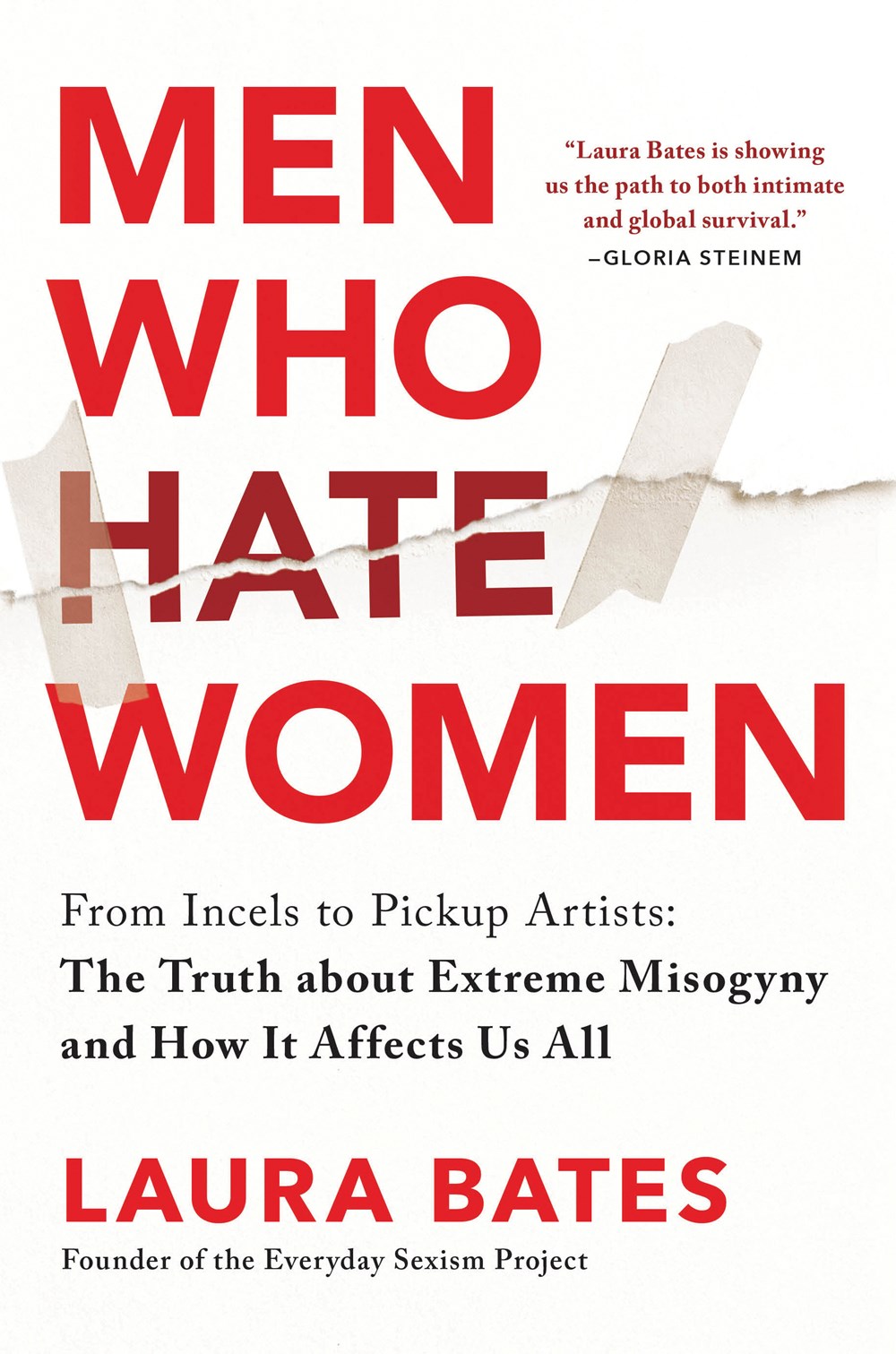 Men Who Hate Women: From Incels to Pickup Artists: The Truth about Extreme Misogyny and How It Affects Us All by Laura Bates
From women's rights activist Laura Bates, Men Who Hate Women examines the rise of secretive extremist communities who despise women and traces the roots of misogyny across a complex spider web of groups. It includes eye-opening interviews with former members of these communities, the academics studying this movement, and the men fighting back.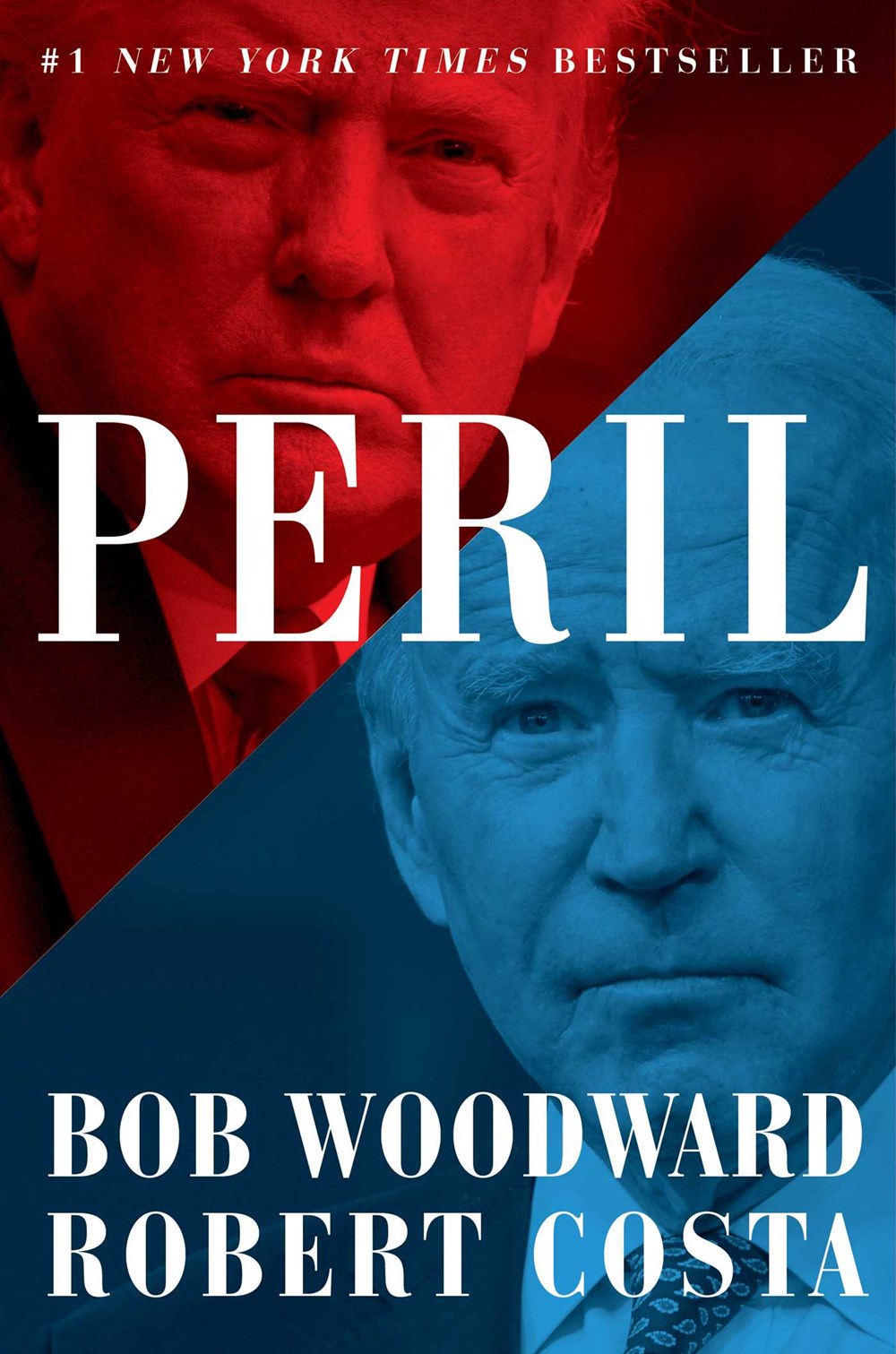 Peril by Bob Woodward & Robert Costa
The transition from President Donald Trump to President Joe Biden stands as one of the most dangerous periods in American history. But as bestselling author Bob Woodward and acclaimed reporter Robert Costa reveal, it was far more than just a domestic political crisis. Interviews with more than 200 people at the center of the turmoil resulted in more than 6,000 pages of transcripts—and a spellbinding and definitive portrait of a nation on the brink.
The Sum of Us: What Racism Costs Everyone and How We Can Prosper Together by Heather McGhee
One of today's most insightful and influential thinkers offers a powerful exploration of inequality and the lesson that generations of Americans have failed to learn: Racism has a cost for everyone--not just for people of color. In The Sum of Us, Heather McGhee leaves us with a new vision for a future in which we finally realize that life can be more than a zero-sum game.
Biography & Memoir
Hola Papi: How to Come Out in a Walmart Parking Lot and Other Life Lessons by John Paul Brammer
In this hilarious, tenderhearted book, John Paul Brammer shares his story of growing up biracial and in the closet in America's heartland, while attempting to answer some of life's most challenging questions: How do I let go of the past? How do I become the person I want to be? Is there such a thing as being too gay? Should I hook up with my grade school bully now that he's out of the closet? Questions we've all asked ourselves, surely.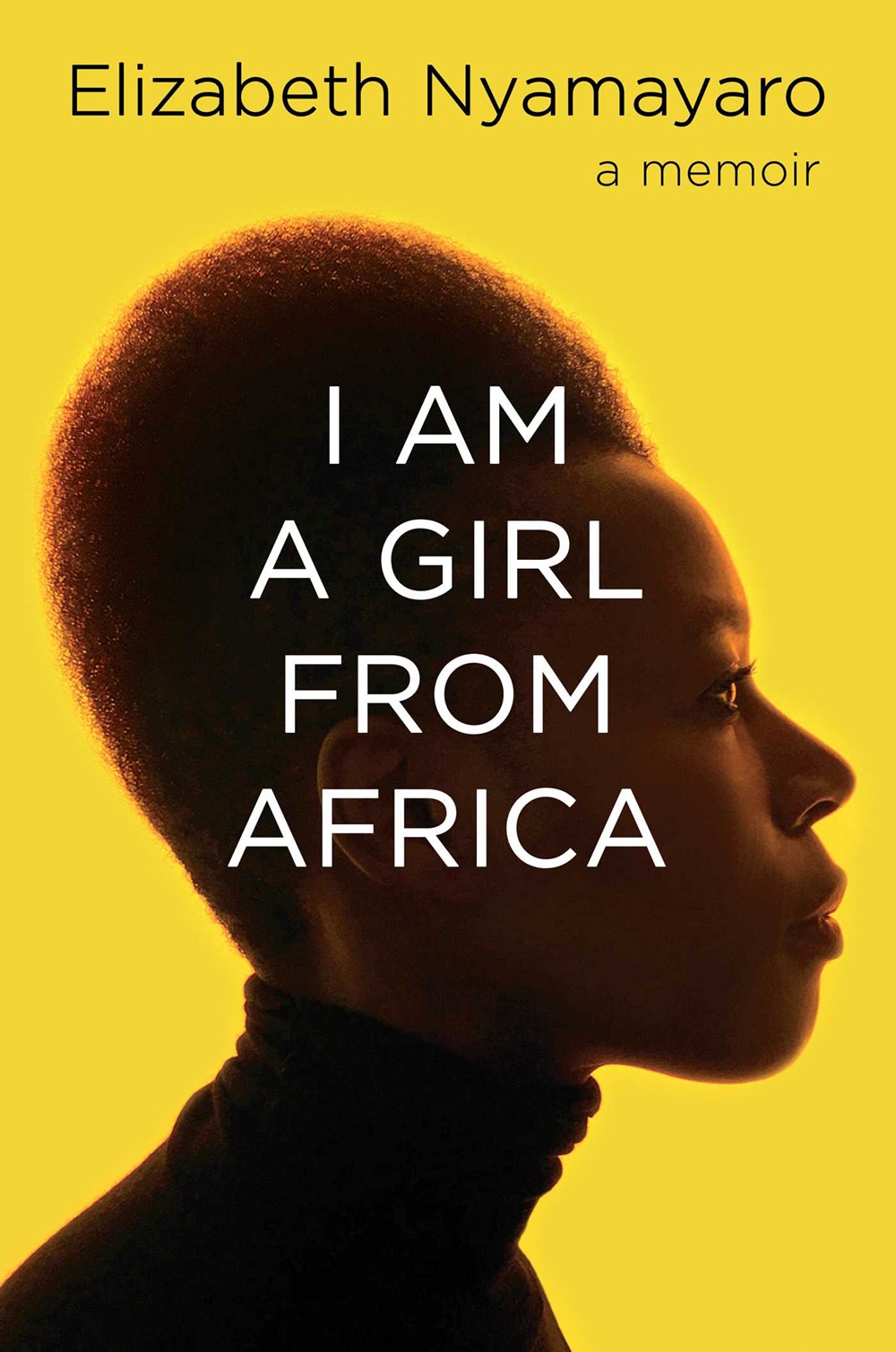 I Am a Girl from Africa by Elizabeth Nyamayaro
When severe drought hit her village in Zimbabwe, Elizabeth Nyamayaro, then only eight, had no idea that this moment of utter devastation would come to define her life's purpose. This inspiring memoir brings to vivid life one extraordinary woman's story of persevering through incredible odds and finding her true calling—while delivering an important message of hope, empowerment, community support, and interdependence.
Will by Will Smith & Mark Manson
One of the most dynamic and globally recognized entertainment forces of our time opens up fully about his life, in a brave and inspiring book that traces his learning curve to a place where outer success, inner happiness, and human connection are aligned. Along the way, Will tells the story in full of one of the most amazing rides through the worlds of music and film that anyone has ever had.
Sign up for our newsletter to find out which titles make our shortlist and which will win the OWL Award for their category!
---
This post was written by Megan Habel, the Brand Strategist at BookPal. She is currently reading Flux by April Rinne.