Posted by Joelle Shusterman on Jan 17, 2022
BookPal's Bestseller List: The Best Books of Q4 2021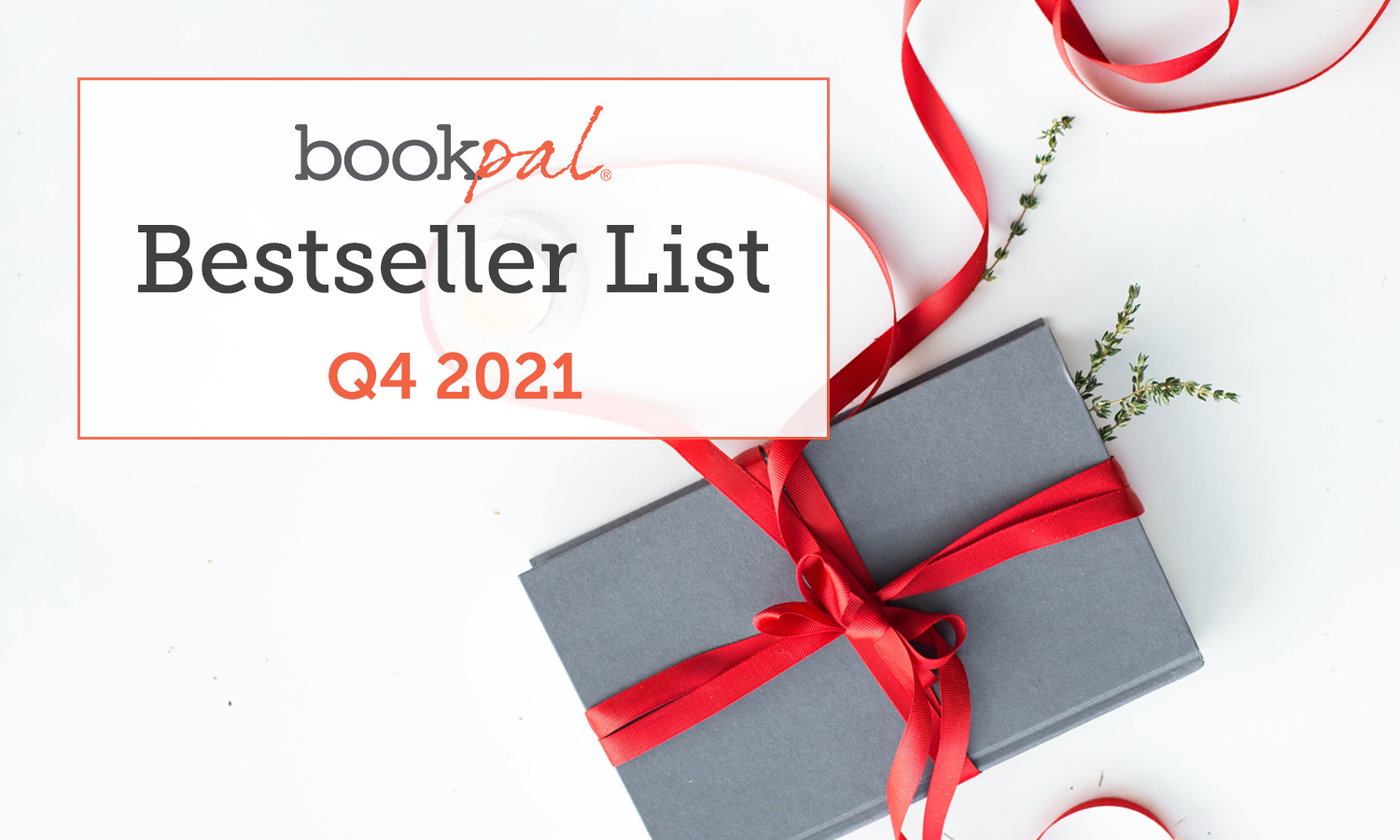 BookPal customers couldn't get enough of these top-selling titles.
January is a great time to look back at the past year's accomplishments. With 2021 behind us, we're taking a look at the best selling books among BookPal customers from October to December. Below you'll find the top ten books in the business, education, and miscellaneous categories. Don't forget to check back in April to see which new and returning titles make it to the top of the list! In the meantime, you can browse more trending books on our website.
1. Twelve and a Half: Leveraging the Emotional Ingredients Necessary for Business Success by Gary Vaynerchuk
2. Radical Candor: Be a Kick-Ass Boss Without Losing Your Humanity by Kim Scott
3. Get Different: Marketing That Can't Be Ignored! by Mike Michalowicz
4. The Greatest Salesman in the World by Og Mandino
5. Winning on Purpose: The Unbeatable Strategy of Loving Customers by Fred Reichheld
6. Extreme Ownership: How U.S. Navy Seals Lead and Win by Jocko Willink
7. Master Mentors: 30 Transformative Insights from Our Greatest Minds by Scott Jeffrey Miller
8. Turn the Ship Around!: A True Story of Turning Followers into Leaders by L. David Marquet
9. Never Fly Solo: Lead with Courage, Build Trusting Partnerships, and Reach New Heights in Business by Robert H. Waldman
10. The Five Dysfunctions of a Team: A Leadership Fable by Patrick Lencioni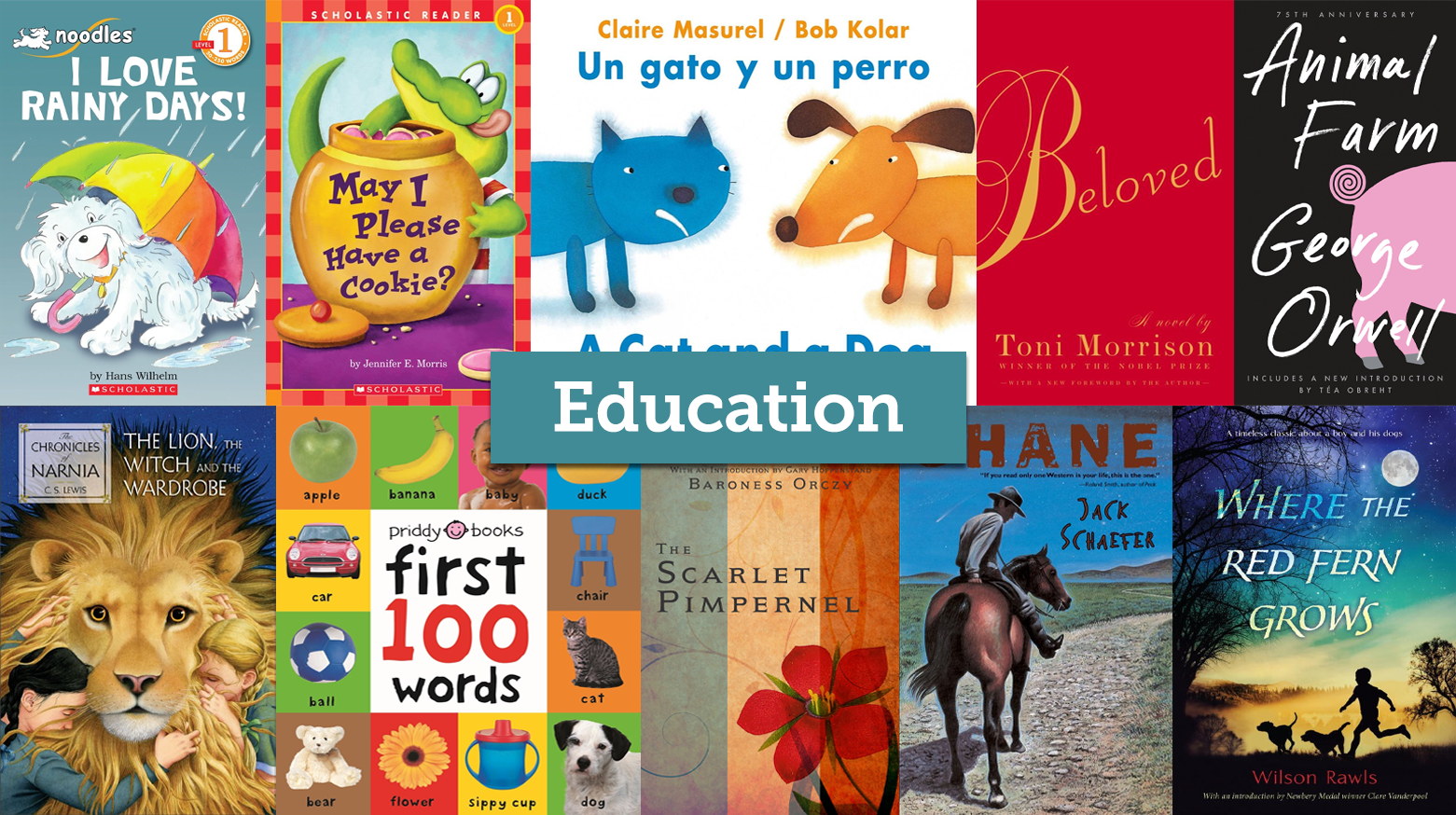 1. I Love Rainy Days! by Hans Wilhelm
2. May I Please Have a Cookie? by Jennifer E. Morris
3. A Cat and a Dog / Un Gato Y Un Perro by Claire Masural
4. Beloved by Toni Morrison
5. Animal Farm by George Orwell
6. The Lion, the Witch and the Wardrobe by C. S. Lewis
7. First 100 Words by Roger Priddy
8. The Scarlet Pimpernel by Emmuska Orczy
9. Shane by Jack Schaefer
10. Where The Red Fern Grows by Wilson Rawls
1. Food Story: Rewrite the Way You Eat, Think, and Live by Elise Museles
2. Don't Tell Me What to Do, Just Send Money: The Essential Parenting Guide to the College Years by Helen E. Johnson
3. The Perfect Predator: A Scientist's Race to Save Her Husband from a Deadly Superbug: A Memoir by Steffanie Strathdee
4. The Tender Bar: A Memoir by J. R. Moehringer
5. The Deeper the Roots: A Memoir of Hope and Home by Michael Tubbs
6. Lillies of the Field: The Timeless Classic of Love and Faith by William E. Barrett
7. The Tree of Life and Prosperity: 21st Century Business Principles from the Book of Genesis by Michael A. Eisenberg
8. The 1619 Project: A New Origin Story by Nikole Hannah-Jones
9. The Best We Could Do: An Illustrated Memoir by Thi Bui
10. How Much of These Hills Is Gold by C Pam Zhang
Subscribe to the newsletter to stay up-to-date on the best selling books!
---
This post was written by Joelle Shusterman, the Marketing Intern at BookPal. She is currently reading Cloud Cuckoo Land by Anthony Doerr.